English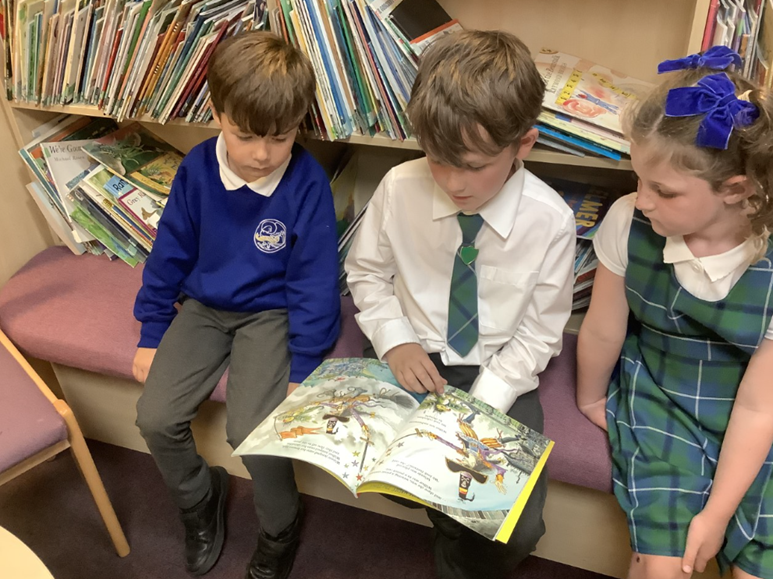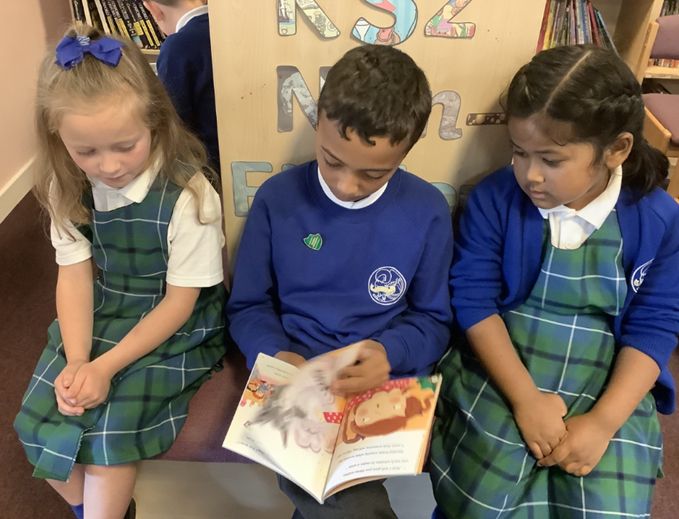 Vision
At St John's we recognise that literacy skills underpin all aspects of our day to day lives. With this in mind, our curriculum has been developed to ensure all pupils have the confidence to articulate their ideas. Children will leave St John's being able to speak, read and write fluently. Our ambitious curriculum is rooted in quality texts and underpinned by our whole school love of reading. Through our text-based approach children are immersed in a wide range of both classic and contemporary texts, spanning all genres, opening doors to author's they previously may not have known. All texts have been carefully selected to widen children's vocabulary, develop empathy through literature and deepen their enjoyment of reading. Through these texts and extracts we offer children real opportunities to write. They are able to develop and showcase their writing knowledge and skills though our well-planned progressive curriculum.
Oracy
'Reading and writing float on a sea of talk' J.Britton
At St John's our classrooms are rich in high quality talk. We feel passionately that purposeful speaking and listening activities aid the development of pupil's language capabilities and ensure a solid foundation for thinking and communication. Oracy is not taught as a discrete subject at St John's, it is part of our school culture, weaving through our whole school curriculum. Through teacher modelling and built in opportunities to practise, children become able to express themselves effectively and confidently and listen to others with understanding.
Reading
'The more you read, the more you know. The more that you learn, the more places you'll go.' Dr Suess
It is our ambition that our English curriculum will ignite and instil a personal love of reading for all children. Through exposure to a wide range of texts children become fluent and confident readers, developing and nurturing their word reading and comprehension knowledge and skills. By engaging with texts across a variety of genres they are exposed to a diverse range of books and authors and presented with the opportunity to read for both pleasure and knowledge across the curriculum.
Writing
'If you want to change the world, pick up your pen and write.'
Martin Luther
Inspired by the texts we are reading, our English curriculum enables children to develop and thrive with the transcription and compositional elements of writing. Children will write clearly, accurately and coherently, adapting their language and style in and for a range of contexts, purposes and audiences. Children will find writing engaging and enjoyable by basing their writing on a range of quality texts and extracts, and they will understand the importance of writing as a life-long skill.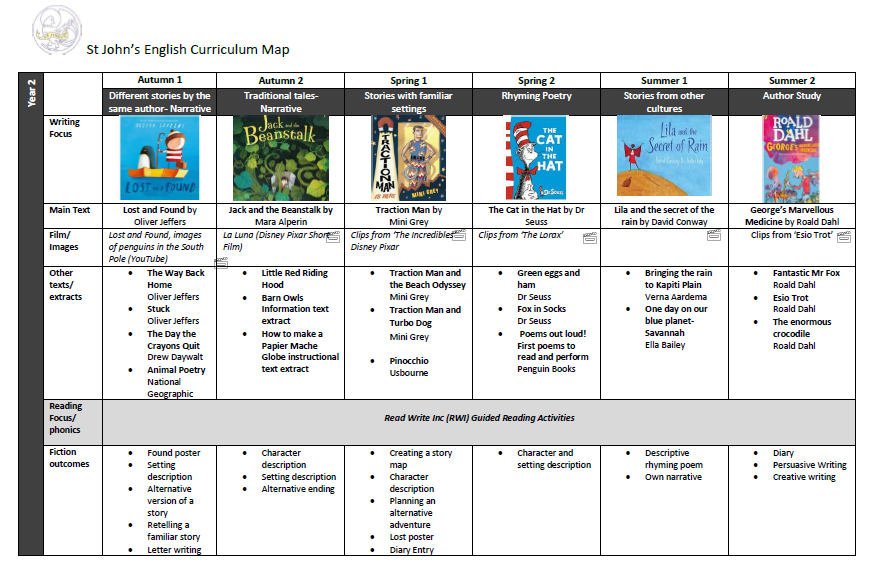 Click to view or download our Whole School English Curriculum Map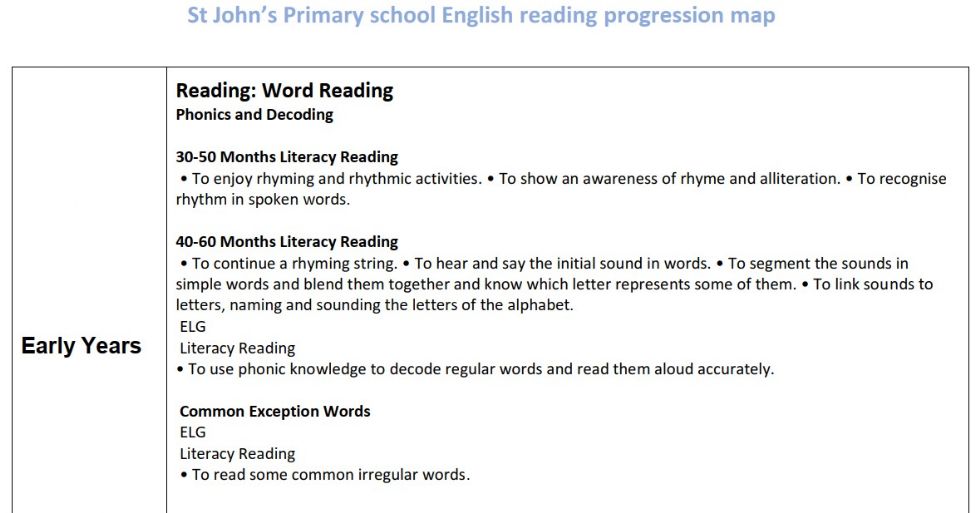 Click here to view or download our English Reading Progression Grid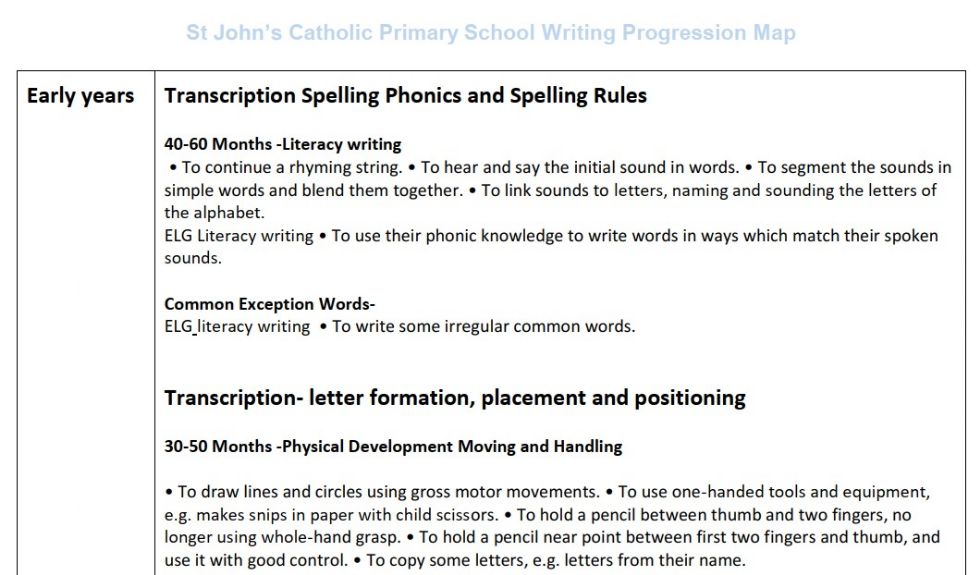 Click here to view or download our Writing Progression Grid


Click to view our Read Write Inc Phonics overview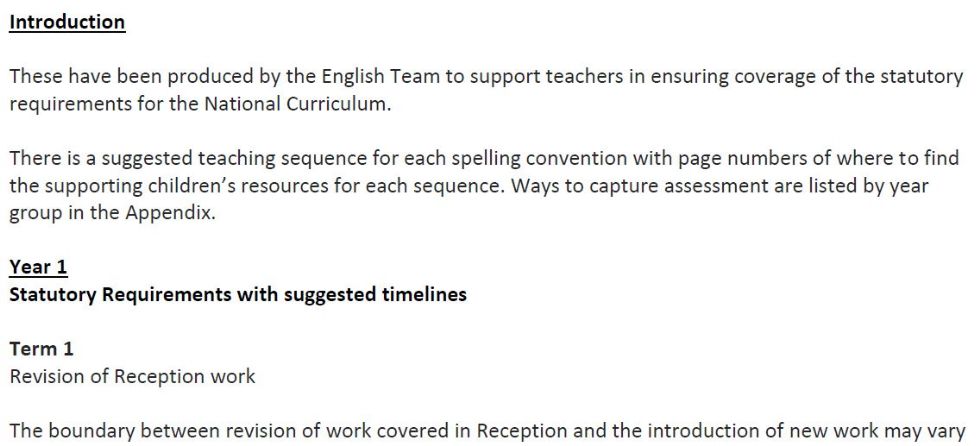 Spelling Tool kits Click to View