Winston & Cutie Visit Anfield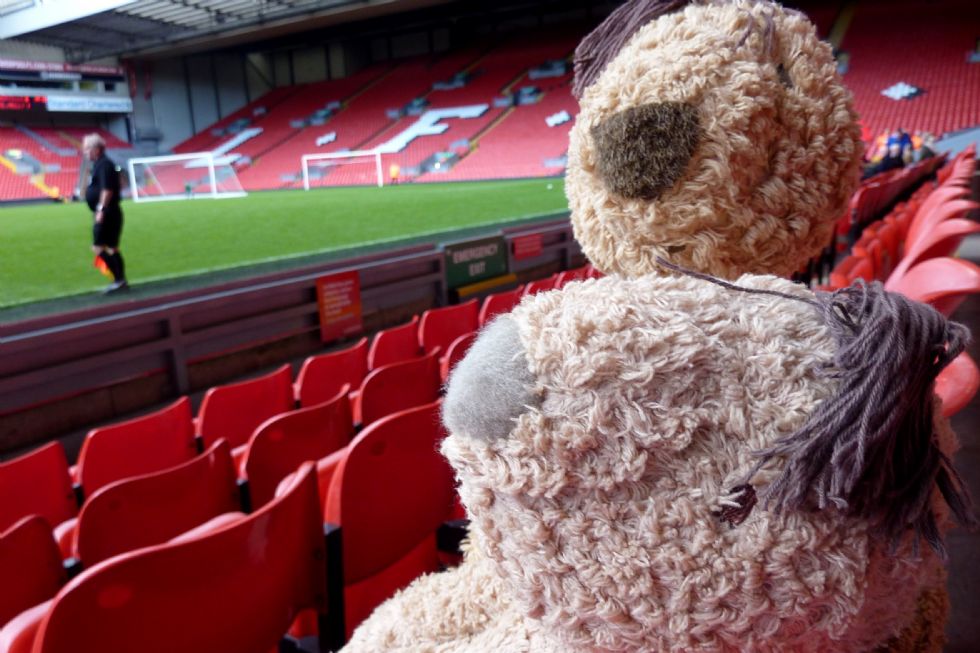 Winston and Cutie, the nursery querks, went with St John's Girls Football Team to the Liverpool Cup final at Anfield. The girls football team had made it to the final. They had to wait outside in the car park while there tickets were checked.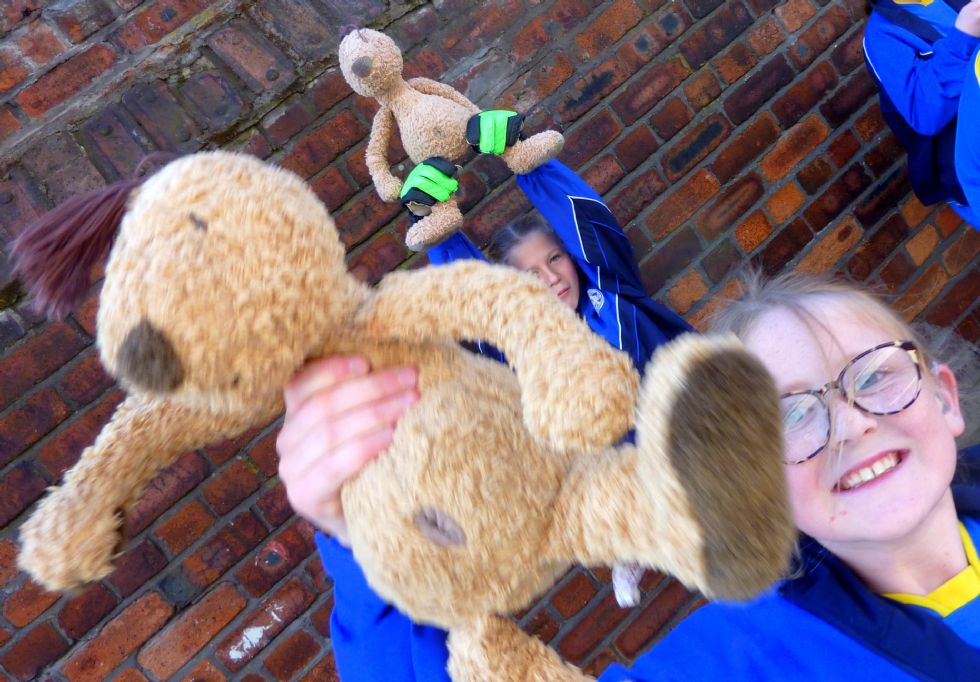 Winston and Cutey got to look around the inside of Anfield and here they are in the players lounge with the girls football team, just before their match kicked off.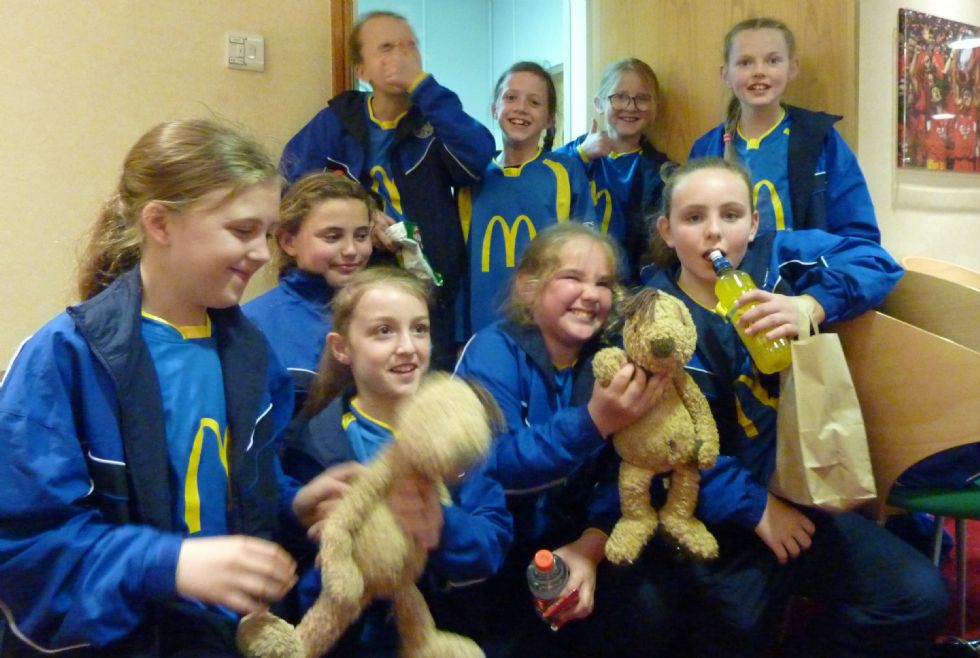 They watched the match from the paddock, cheering the girls football team on.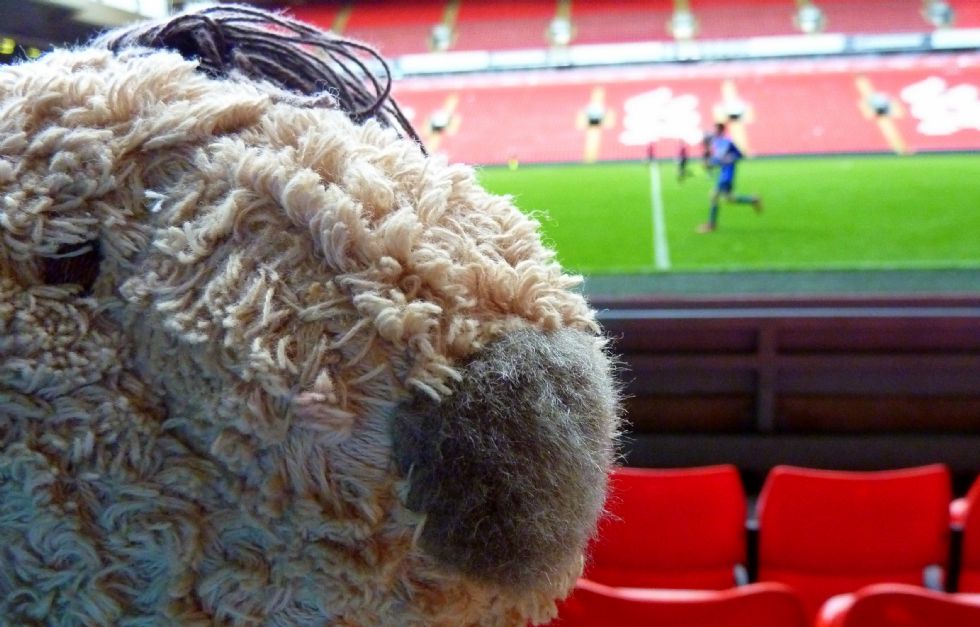 The match was very exciting.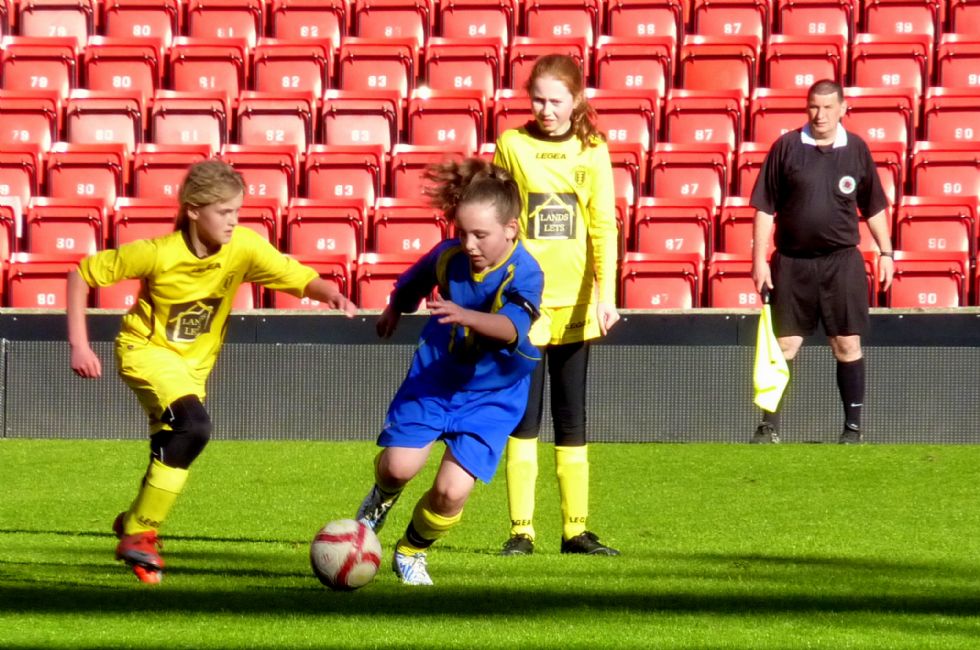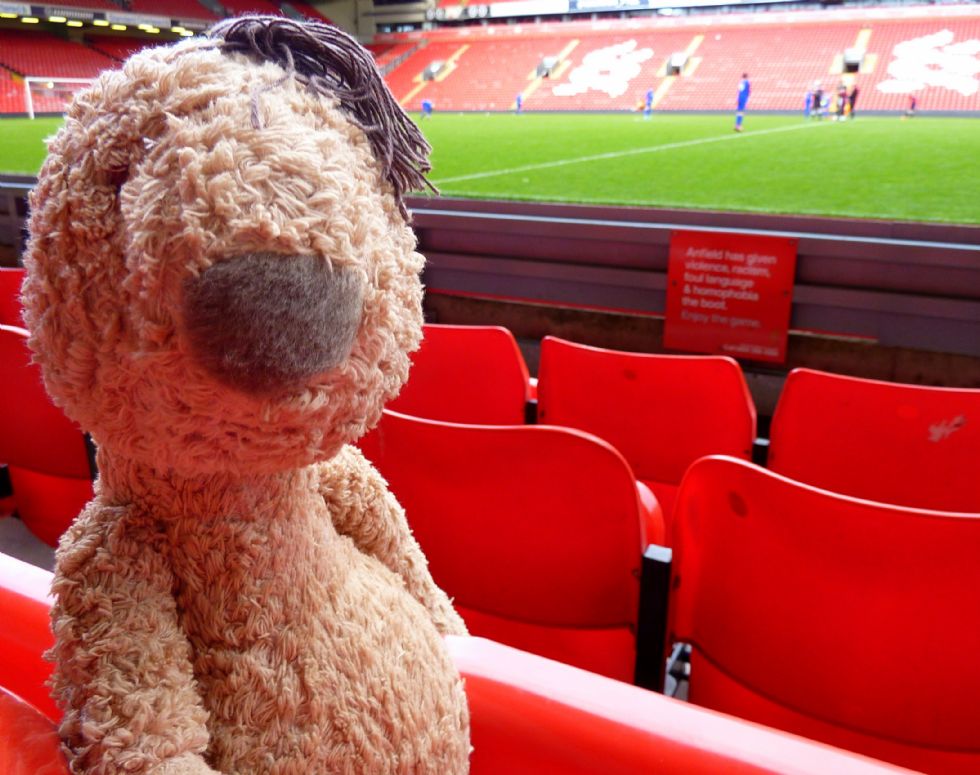 Winston and Cutie made a new friend. Mighty Red, who lives at Anfield.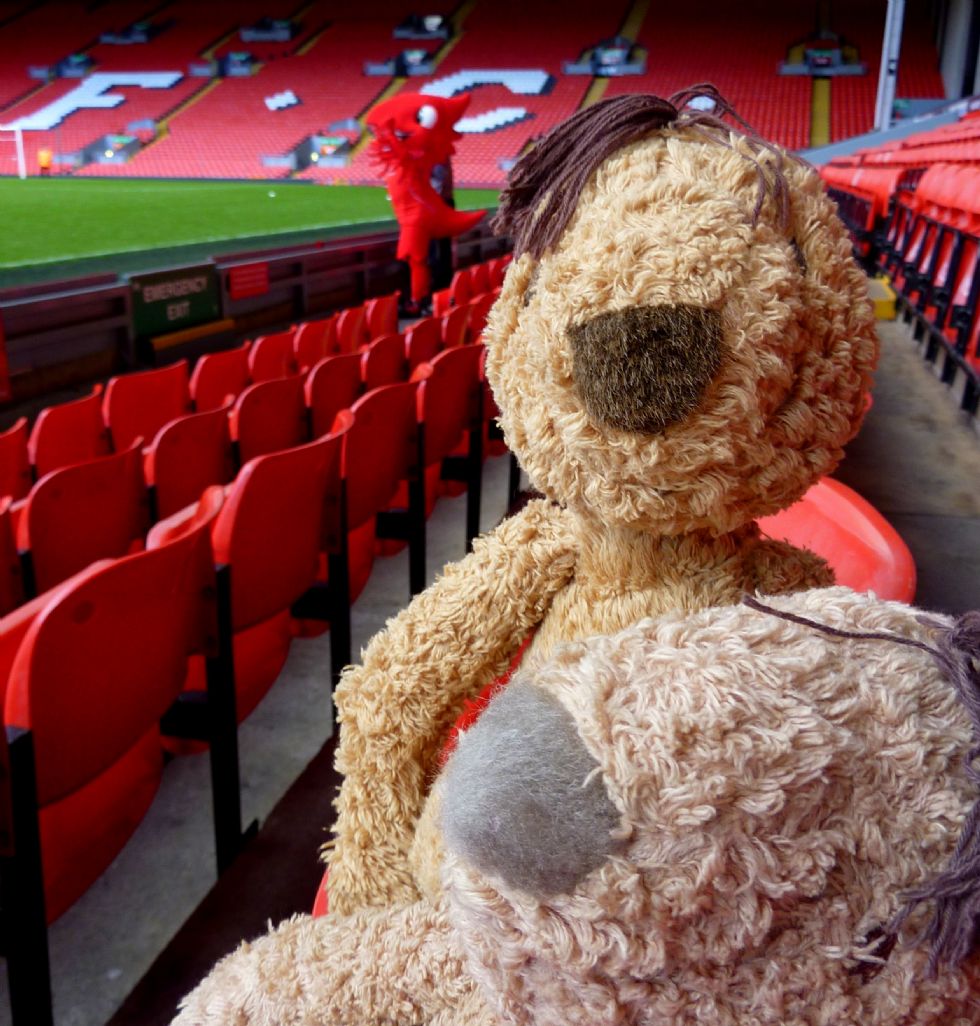 Soon they were best of friends.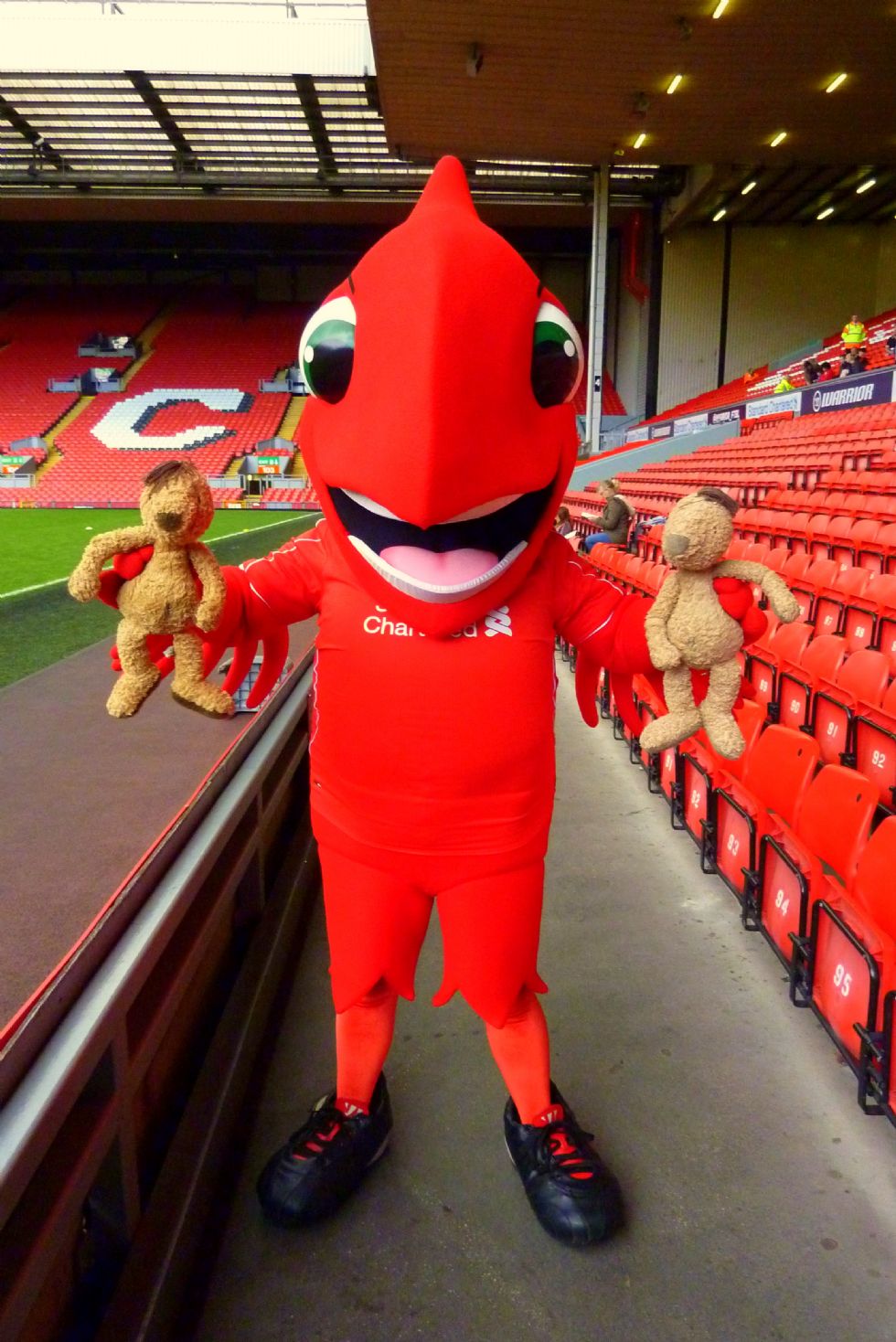 Mighty Red took Winston and Cutie for a walk around the pitch.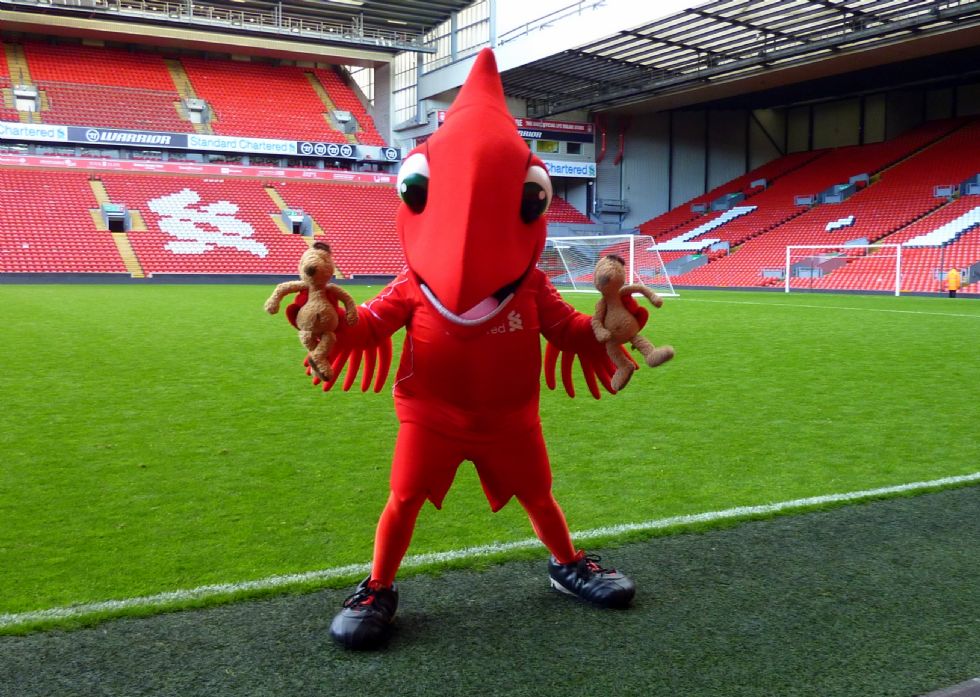 Mighty Red signs his autograph for both Winston and Cutie.
Winston and Cutie had a great day exploring Anfield and hope to go back soon.