Trip to the World Museum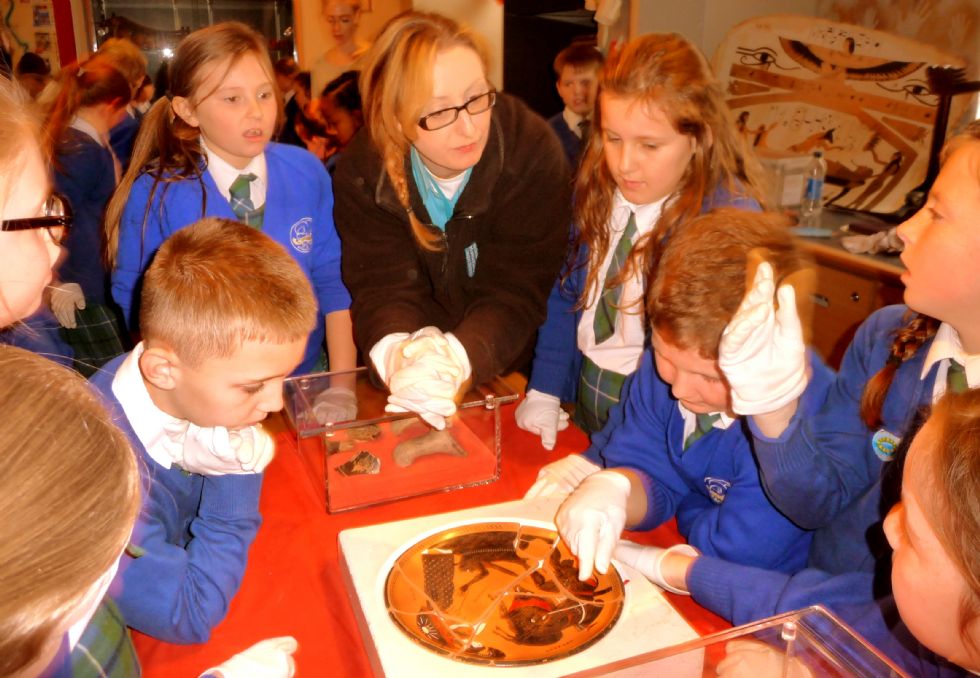 As an enrichment to our Ancient Greek and Myths and Legends topics in History and Literacy, we made a trip to the world museum. We took part in three main workshops and didn't have a minute to stop all day, except for lunch of course.
Our first stop was an Ancient Greek workshop where we became archaeologists for the morning. We got to handle real artefacts from Ancient Greece. Our next stop was learning about the Natural History of Ancient Greece. The highlight was when we got to try on and hold an ancient Spartan helmet and sword. Our Final stop was Discovering Man Myths and Monsters; Legends of Ancient Greece. This was our favourite workshop. Some of us were chosen to dress up as Greek Gods and Goddess' which we had a lot of fun doing. We also had to act out the story of Perseus and Medusa which we had learned about in class. We were a very tired bunch leaving the museum but we really enjoyed our day.