Trip to the Museum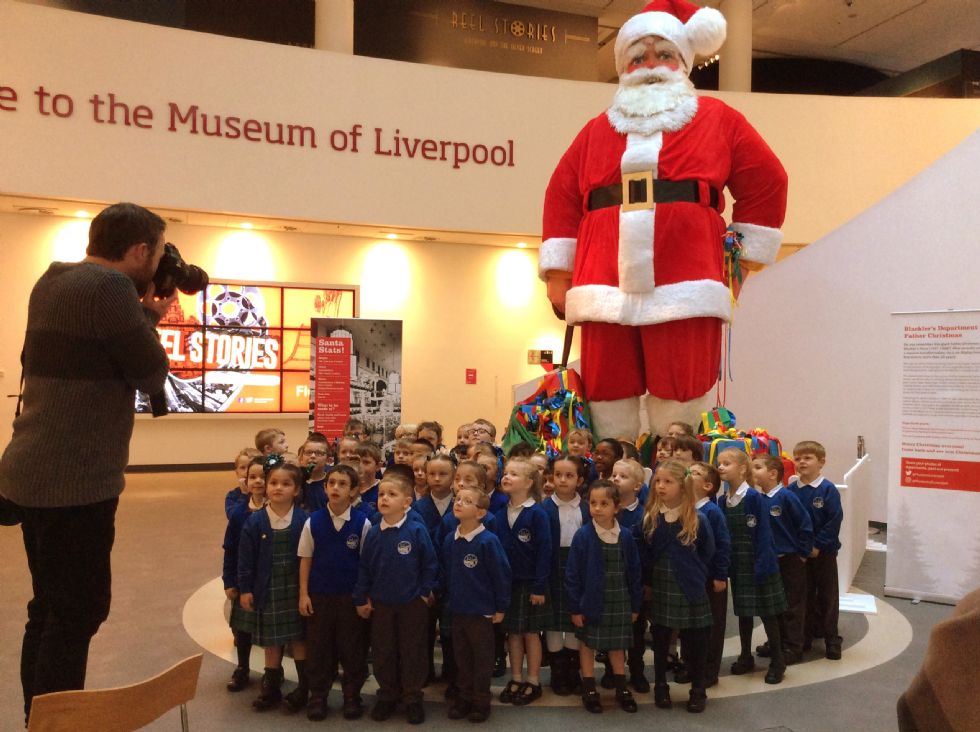 Year 1 enjoyed their trip to the Museum of Liverpool in order to find out more about toys in the past. We were shown many of the museum's collection of old toys and Michelle from the museum explained about how old they were and how they were made. We were also able to have a little play with some of the toys, and find out how they worked.
Whilst we were there we also saw a very old Father Christmas that used to be displayed in a department store called Blacklers. We found out that the shop used to display this Father Christmas and families used to come to the shop especially to see him. We were amazed at how tall he was! He is 18ft tall and his boot size is 45!
As he was such a famous Father Christmas, there were lots of reporters from the TV and radio to take pictures and talk to us. It was very exciting to see the reporters and videographers, and see how they worked. We also met Peter Blazey who made the original Santa in 1957, and restored it and also Phil and Alexis Redmond who helped to fund the restoration.
We had a very exciting day and came back to school with lots of ideas for our topic of Toys!