St Patricks Day 2015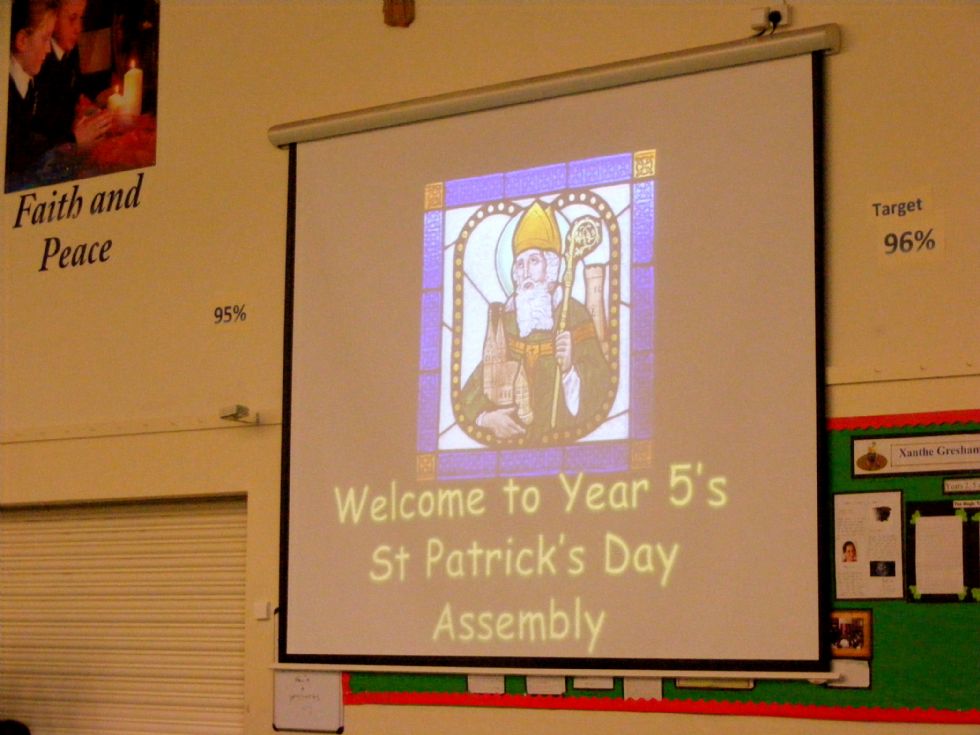 Year 5 celebrated St Patricks Day in style this morning with a very exciting assembly. They performed their assembly to the whole school and their parents. They began by telling the story of St Patrick with a special appearance from St Patrick himself.
The children explained how St Patricks Day not only has a special significance in Ireland but all across the world especially in Liverpool, with Liverpool's population having over 75% Irish ancestry. The children talked about some of their Irish ancestors and the different parts of Ireland they came from.
The assembly came to a grand finale with 8 children in pairs performing a 2 hand reel. They performed amazingly and were able to show off all their hard work. By the end of the assembly everybody was up on their feet clapping. A big well done to all the children in Year 5. Lá Fhéile Phádraig.