Shakespeare Year 4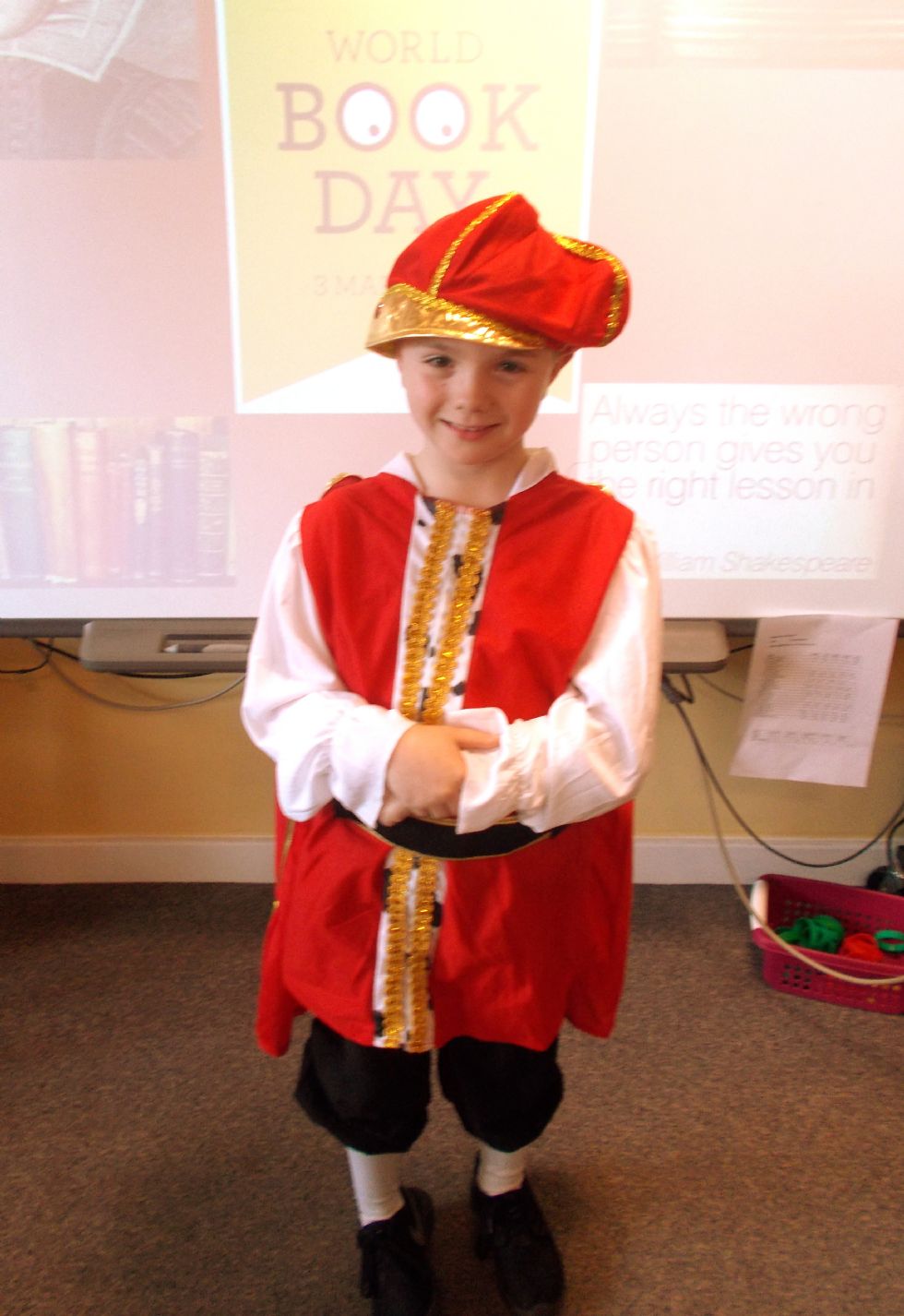 Year 4 had a lot of fun on World Book Day. We had many different Shakespearean characters in our room, from kings to fairies.
We carried out many Shakespearean activities and also explored our favourite authors and books.
We had a visit from a West End Theatre company, and then we worked with Christian to create two scenes from the Shakespearean play 'A Midsummer Night's Dream.'
It was a great day.