Shakespeare Day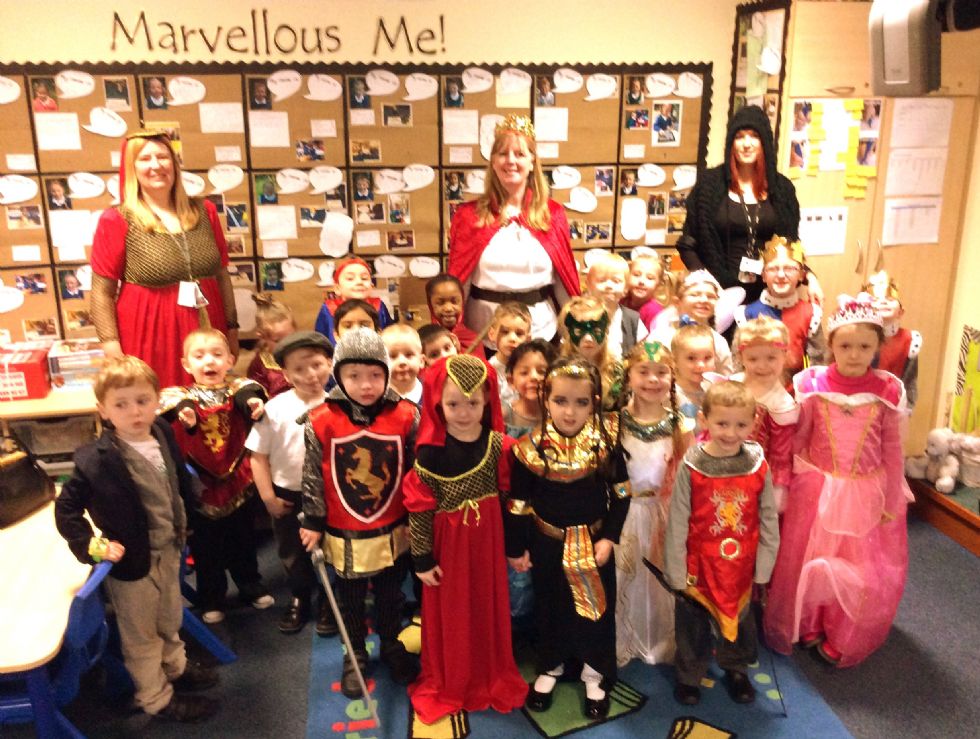 World Book Day 2016 - Shakespeare Day
This year we decided to have a Shakespearean themed World Book Day, as this year marks 400 years since Shakespeare's death. We also had a 2 day visit from the West in Schools theatre group, and each class took part in a workshop based on Shakespeare's play 'A Midsummer Night's Dream'. At the end of each day, the classes got together and performed the play, with each child taking part. This was a great success and the staff and children really enjoyed the day!

The children all had the opportunity to dress as a Shakespearean character for the day, and thanks to all parents for your co-operation and enthusiasm with this! The children looked fantastic and really entered into the spirit of the occasion!
Scroll down for photos of the day.