Science

Vision
At St John's we encourage curiosity and invite our pupils to ask questions about the world around them. Through our Science lessons we aim to equip them with the skills to answer their questions as well as wanting to find out more.
We foster a 'hands on' approach to investigations: giving children the confidence to take the lead with their investigations, instilling teamwork and a positive scientific ethos.
"Scientists have become the bearers of the torch of discovery in our quest for knowledge"
Stephen Hawkings
At St John's we encourage our pupils to understand how science can be used to explain what is occurring, predict how things will behave and analyse the causes. We aim to develop young scientists who are equipped with scientific knowledge required to understand the uses and implications of science today and for the future.
https://www.generationgenius.com/
Long Term Plan

If you would like to view or download the Science Long Term Plan click here.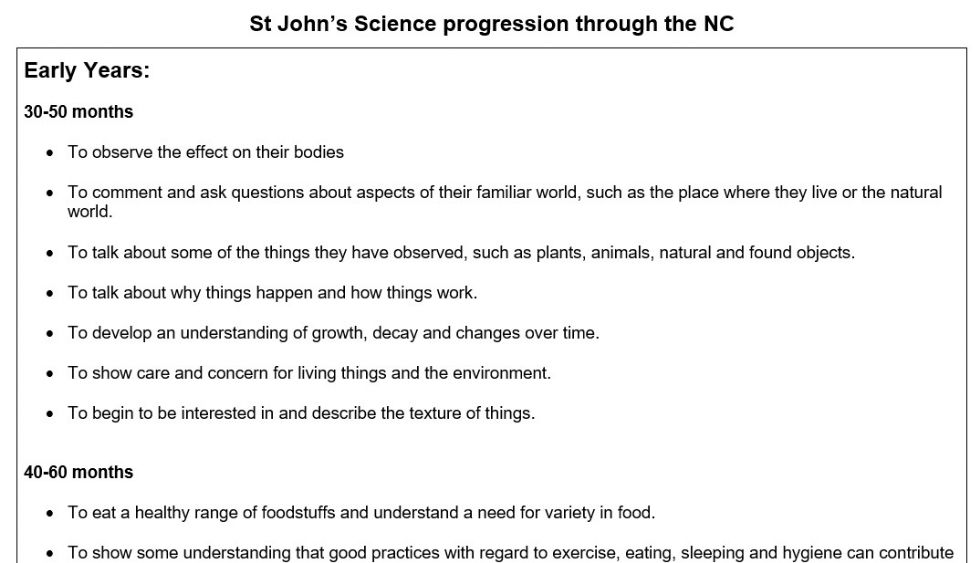 Please click here for a viewable and downloadable version of our Science Progression Map
The links below give detailed information about different science experiments your child can do at home.
Science Day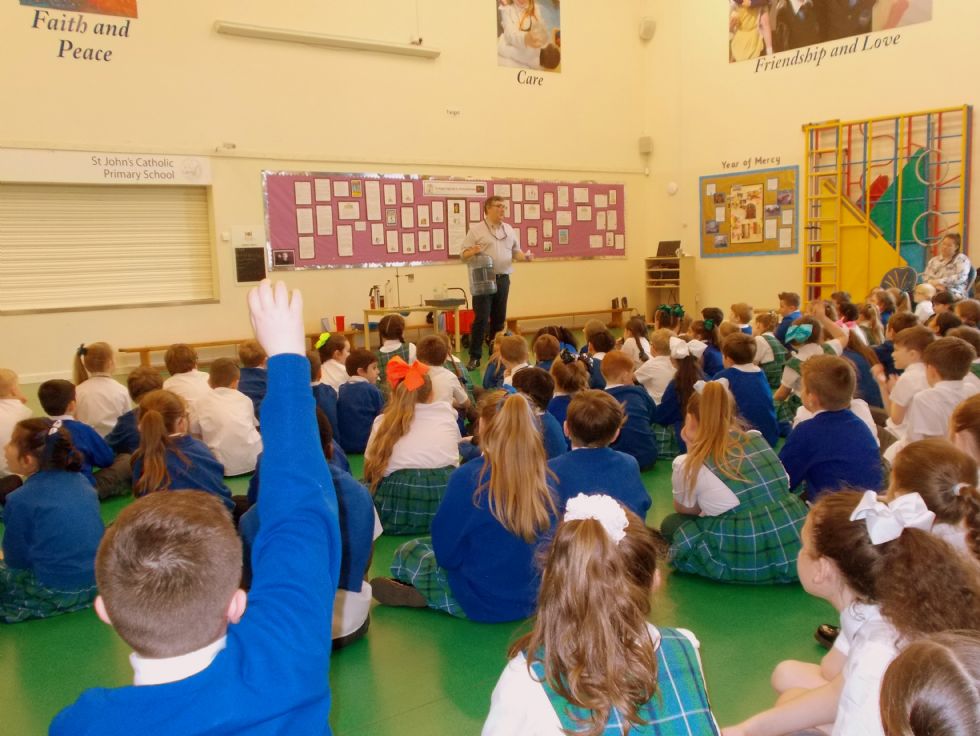 At St John's we were extremely lucky to have a visit from Derek Stanley. He amazed the whole school with some breath-taking science.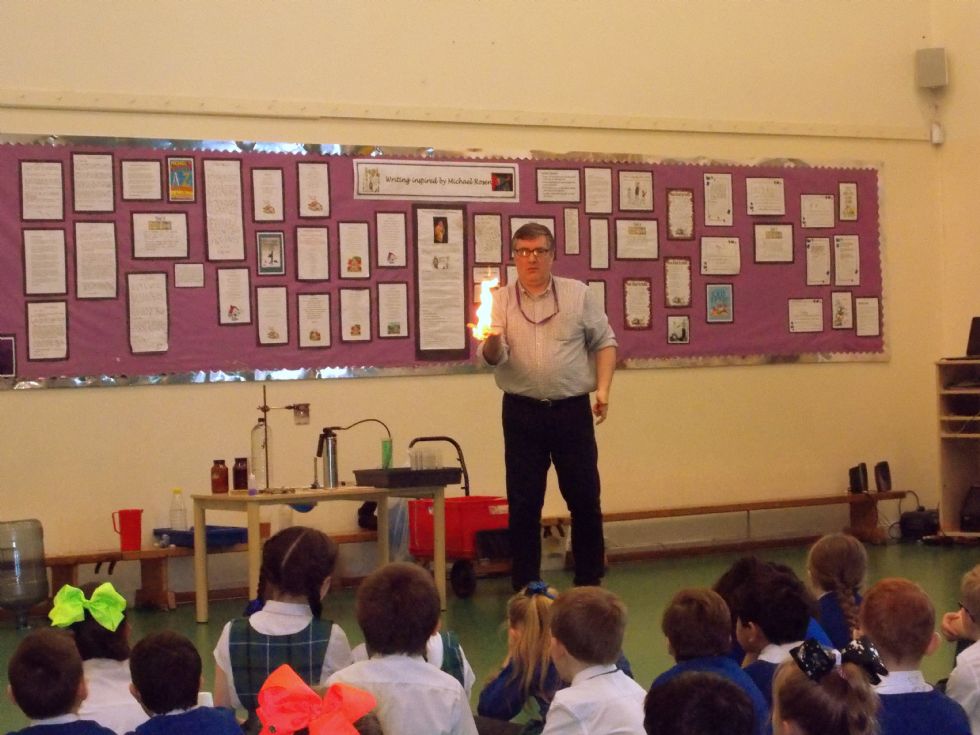 We were lucky enough to watch some fantastic chemistry and physics experiments whilst learning all of the science behind how the experiment worked.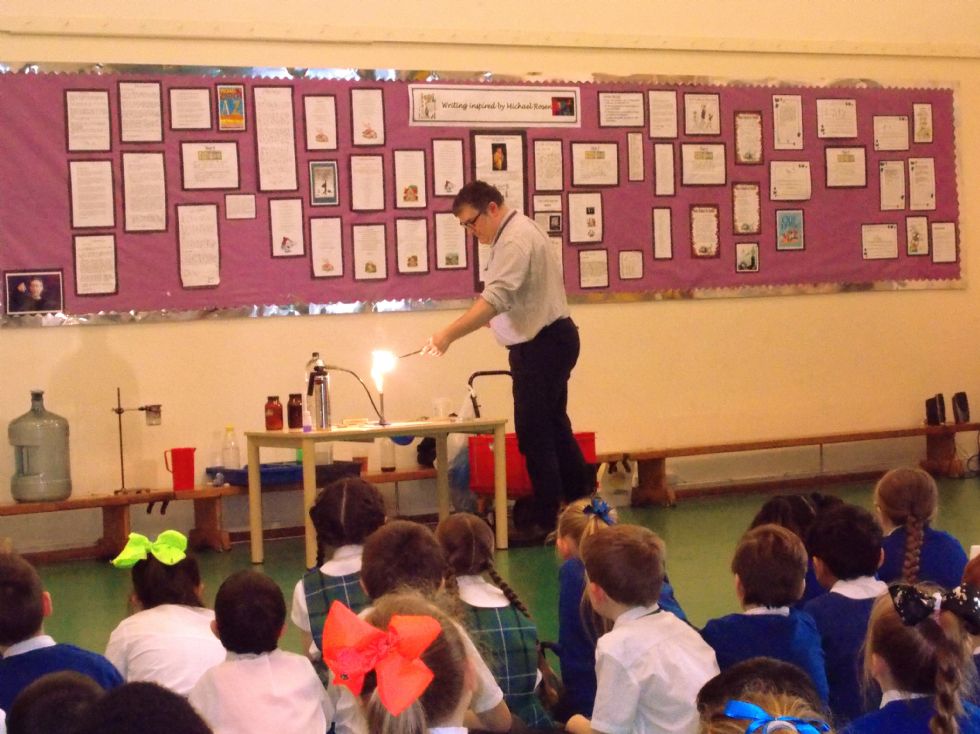 Year 1 to 6 all participated in Science day, to see what scientific investigations occurred please click a link below.