Safeguarding and Wellbeing
There are lots of resources and support available to pupils and families.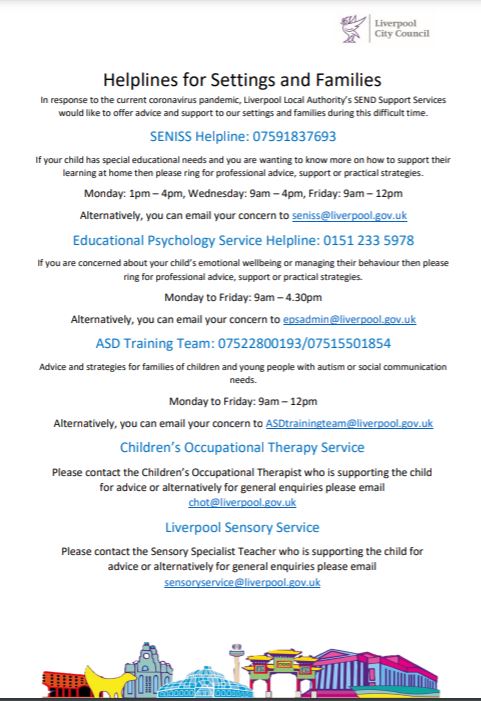 Helplines for settings and families
The Liverpool City Council have created a flyer with a number of helplines and websites to help support families during the lockdown period. Please click on the image to open the flyer in a new window.
Safeguarding:
Safeguarding Resource Hub – a free hub of national safeguarding resources to empower children, young people and all adults supporting them.
Online Safety:
As lots of children will be away from school and in their homes, it is likely they will spend more time online so it is important to reinforce online safety advice:
Mental health and wellbeing
Mind Healthy @ Home Booklet
https://www.liverpoolcamhs.com/wp-content/uploads/2020/03/Primary-Schools-Wellbeing-Booklet.pdf
A booklet for families from Liverpool Mental Health Support Teams, and city partners as part of Liverpool's Whole School Approach to Mental Health and Emotional Wellbeing. Inside this book are a few tips, activities and useful information to help you to keep yourself and your family emotionally healthy at home.
Supporting Children's Mental Health During Social Distancing/Self-Isolation
A Whole School Approach to Mental Health resource collection to help adults support children and young people during this period is available here
There are resources which support children and families with their emotional wellbeing.
Where can we access mental health support whilst school is closed?

Website - https://karmanirvana.org.uk/
Telephone – 0151 707 1025
Email – support@ypas.org.uk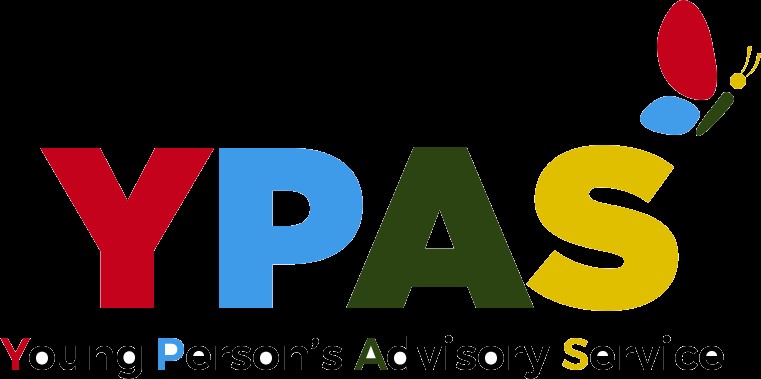 Website – https://ypas.org.uk/
Telephone – 0800 5999 247
Email – info@karmanirvana.org.uk
Sources of Factual Information for Children:
Children will be hearing about coronavirus so it is important to share with them factual information – some resources to help with this are:
For children with additional needs, the following social stories may aid their understanding of the situation;
The lastest government link on mental health and wellbeing
https://www.gov.uk/guidance-for-the-public-on-the-mental-health-and-wellbeing-aspects-of-coronavirus-covid-19
Although school is currently closed, there are lots of resources and support available to pupils and families.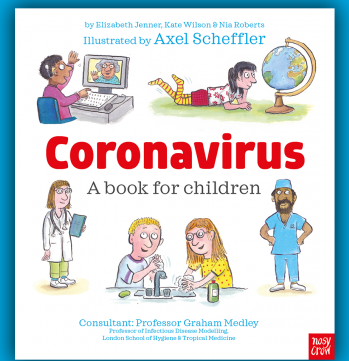 Helping children understand the Coronavirus
Gruffalo illustrator Axel Scheffler has illustrated a free digital book for primary school age children, free for anyone to read on screen or print out, about the coronavirus and the measure taken to control it. Learn more: https://nosycrow.com/blog/released-today-free-information-book-explaining-coronavirus-children-illustrated-gruffalo-illustrator-axel-scheffler/
@NosyCrow @NosyCrowBooks