Resonate - Lets Play 2016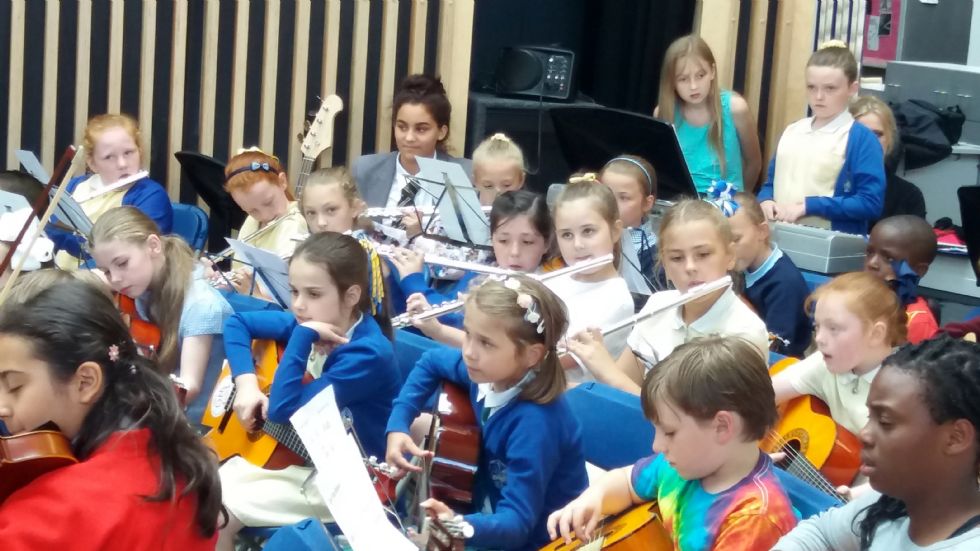 Eleven children performed at the concert for parents at Notre Dame, performing as part of an orchestra with children from our network schools including Notre Dame children.
A group of St John's children were asked to dramatise the music to the 'Secret Agent' working with older children from Notre Dame College.
All our children have enjoyed a year of music with 'Let's Play' at Notre Dame and loved performing in the orchestra for their parents.
Well done to both our musicians and the 6 children who were excellent performers in the drama piece.