Reading in Reception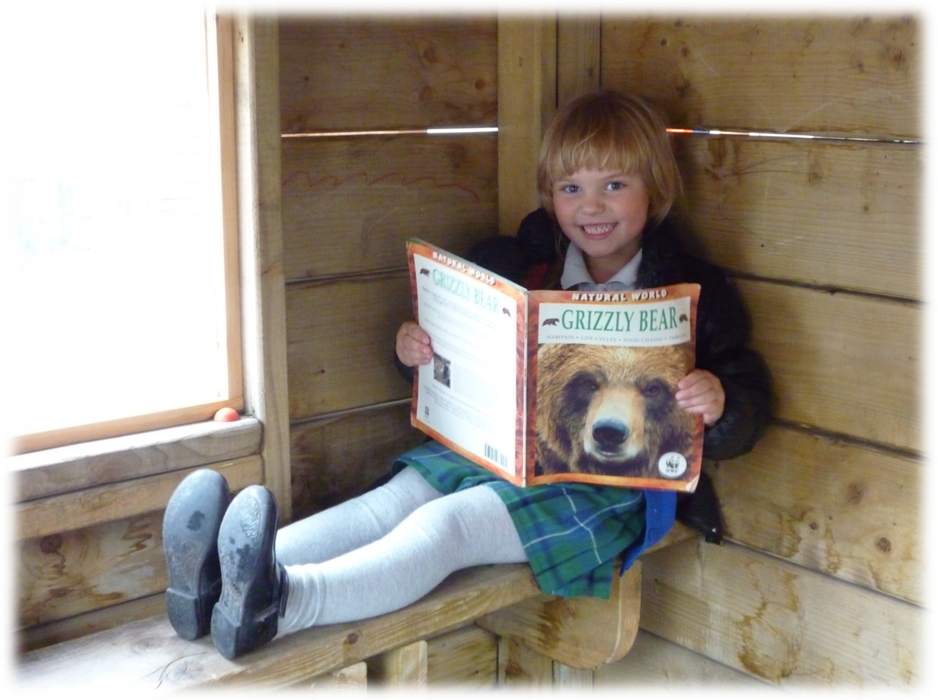 Sharing books and reading is one of the most important things we do in Reception. As soon as the children come into class each day they choose a book to share and enjoy. Throughout the day there are limitless opportunities for picking up a book, finding a quiet – or not so quiet – place and simply getting engrossed in a good story. We also have a selection of cuddly Book Buddies who arrived quite unexpectedly in our classes one day, together with a letter asking the children to read to them! These are very popular with the children who now have their own favourites!
We read outdoor as well as indoors. Our wooden house and hut are popular places for taking a book, as well as the willow tunnel and arbour.
We also have in each classroom a box of books which parents are welcome to dip into and borrow a book to take home. This can be as often as they like and has proved very popular with the parents currently using it. The children really love having these stories read to them at bedtime!
We will be having a meeting about reading and story books in the new year. The date will go out in January.
See below for our gallery of reading photos.