Reading Revolutionaries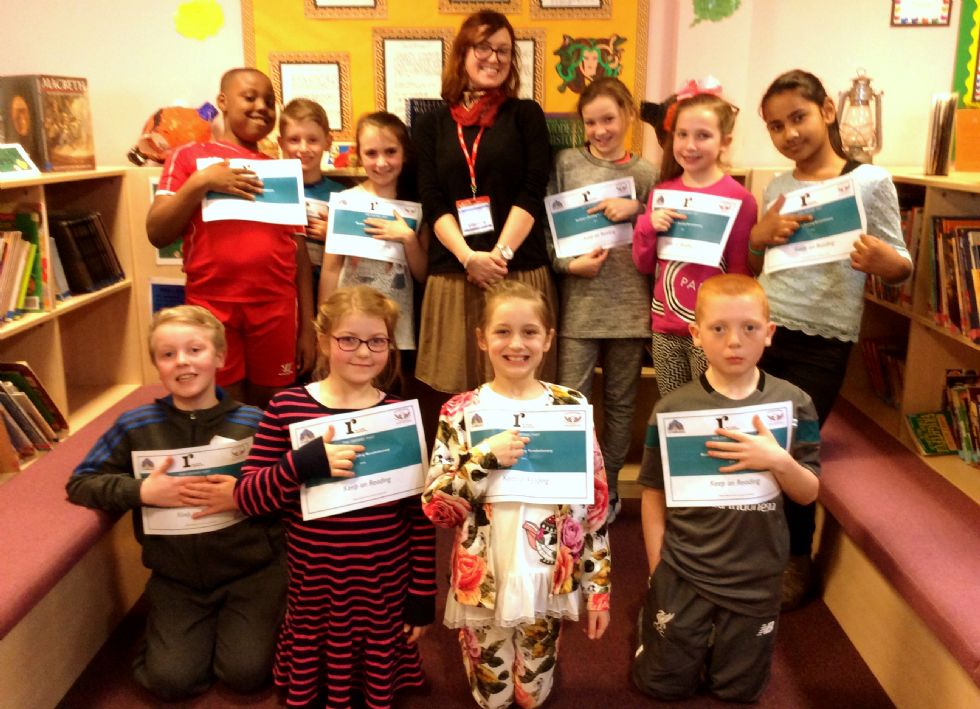 Congratulations to the Yr 4 and 5 pupils who recently took part in a day long training session in school, to become Reading Revolutionaries.
As Reading Revolutionaries, they will be paired up with a Year 2 pupil and will read 1-1 with them on a weekly basis, helping to bring stories alive for them through shared reading and fun activities.
The training was delivered by Natalie, in conjunction with The Reader organisation, which works to promote reading and reading for enjoyment.
This is a great opportunity for our children!