Reading "Foul Play" 2014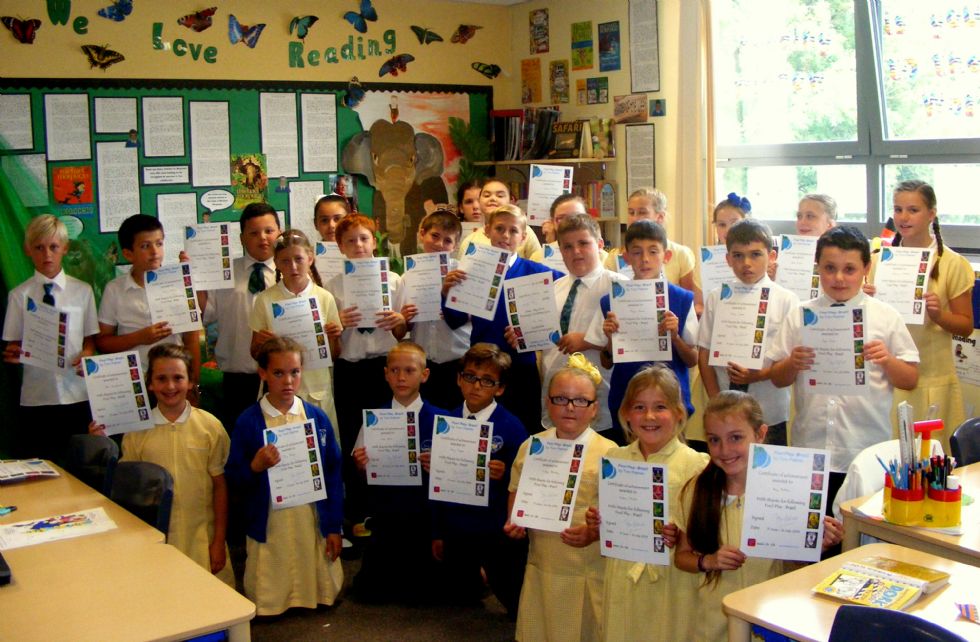 Year 5 spent the past six weeks on the edge of their seats every morning as they read the very exciting; 'Foul Play: Brazil - A World Cup adventure story' written by Tom Palmer.
Every week day during the 2014 football World Cup, author Tom Palmer wrote a new chapter of his story Foul Play: Brazil.
The 24-episode cliff-hanger story responded to the events of the World Cup as they happened (on and off the pitch!). It was published before 8am every weekday from Wednesday 11 June, drawing to an exciting conclusion on Monday 14 July.
Children then received a certificate of achievement sent to them by Tom himself thanking them for following Foul Play; Brazil. The children can't wait to start reading some of his other books now.