Read for My School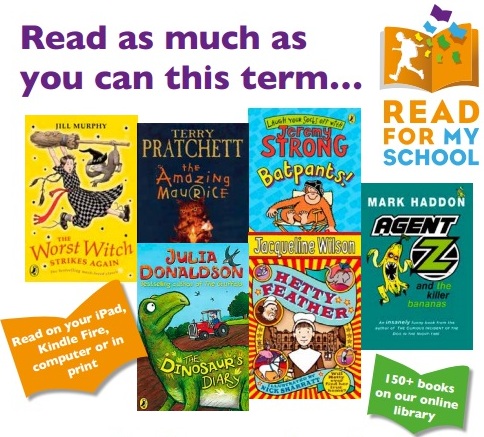 We are very pleased to be taking part in this competition. It is England's biggest school reading and writing competition, with over 200 000 children from around the country taking part.
All our Key Stage 2 children have been provided with their own log in and password, and now have access to an online library with over 150 titles by top children's authors. Of course, we also encourage the children to read books from their own homes and also from our well stocked school library. As soon as they finish a book , they can log in and add the book they have read. They also have the opportunity to write a short review of a book they have enjoyed.
There are also regular prizes for pupils who reach the eight-book target, and regional and national writing awards for the pupils who write the best book reviews.
The competition begins on January 19th 2015, and ends on March 20th 2015. Only books read during this period can be counted towards the competition, but we will, of course, together with your help, continue to encourage our children to read widely and at length.
http://www.readformyschool.co.uk/