Rainforest Roadshow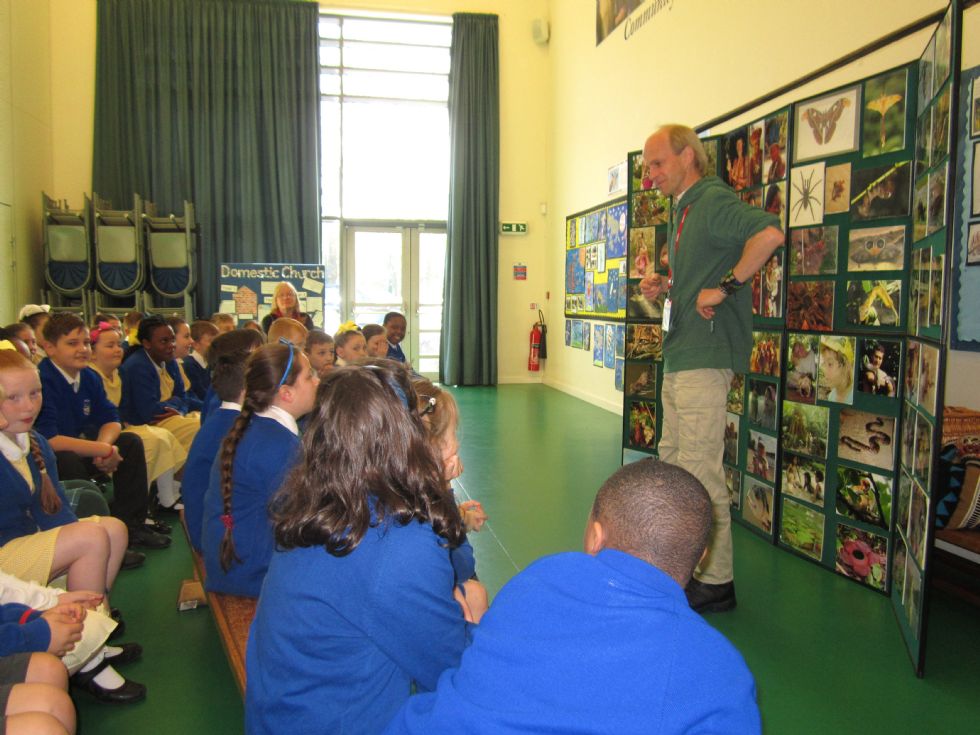 Year Five had an exciting opportunity to attend and take part in a Rainforest Roadshow. Our guest speaker Dave told us lots of information and facts about Rainforests – all from his own experience!
He also brought many rainforest animals along with him including a millipede and snake which we got to hold and see up close! He brought the world's largest spider with him – no one volunteered to hold but we observed this spider up close.
Not only did Dave show us lots of different rainforest animals, we also got to study lots of artefacts from the rainforest and some of us tried on some tribal necklaces and clothing. In the afternoon we got to make our own tribal jewellery, sketch rainforest animals and had some tribal body art painted on our arms.