Poetry inspired by Ian Bland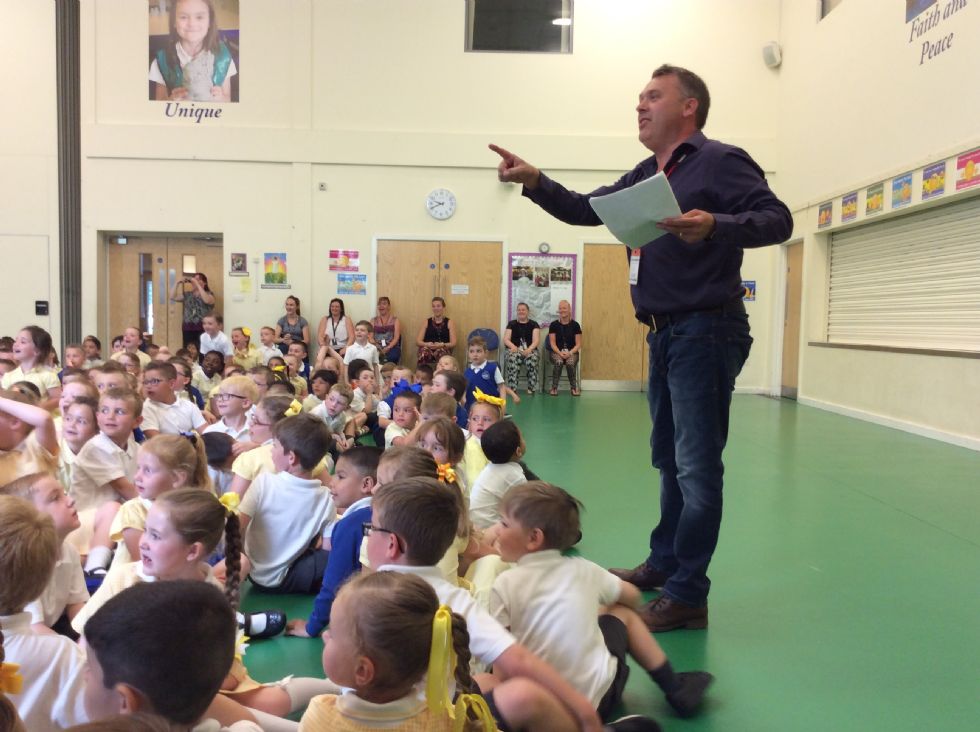 After the visit of the poet Ian Bland Year 3 were inspired to create their own poems. Year 3 have created funny poems about what a naughty child might get up to in school before being sent to the head. We focused on including rhyming couplets with a particular rhythm.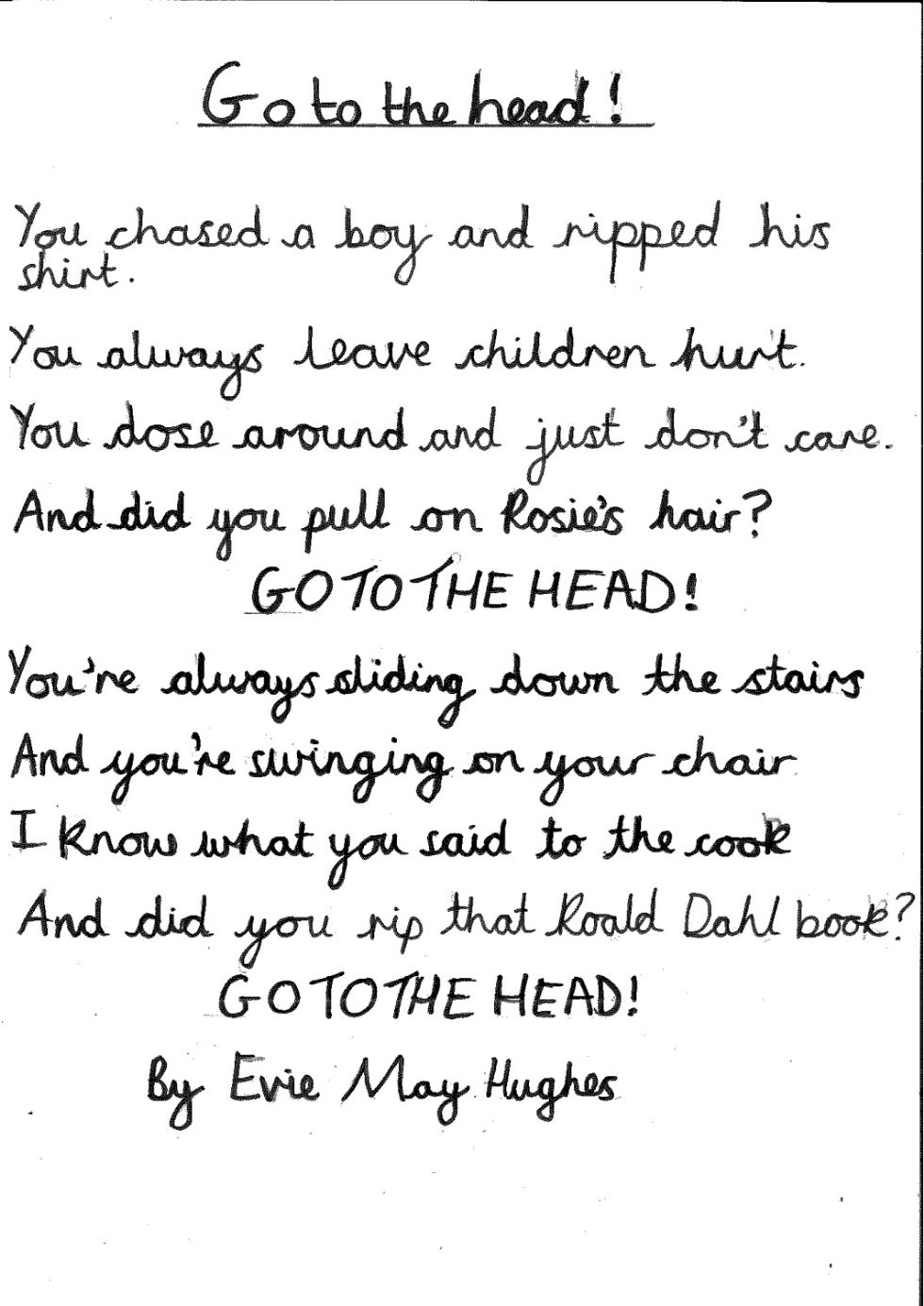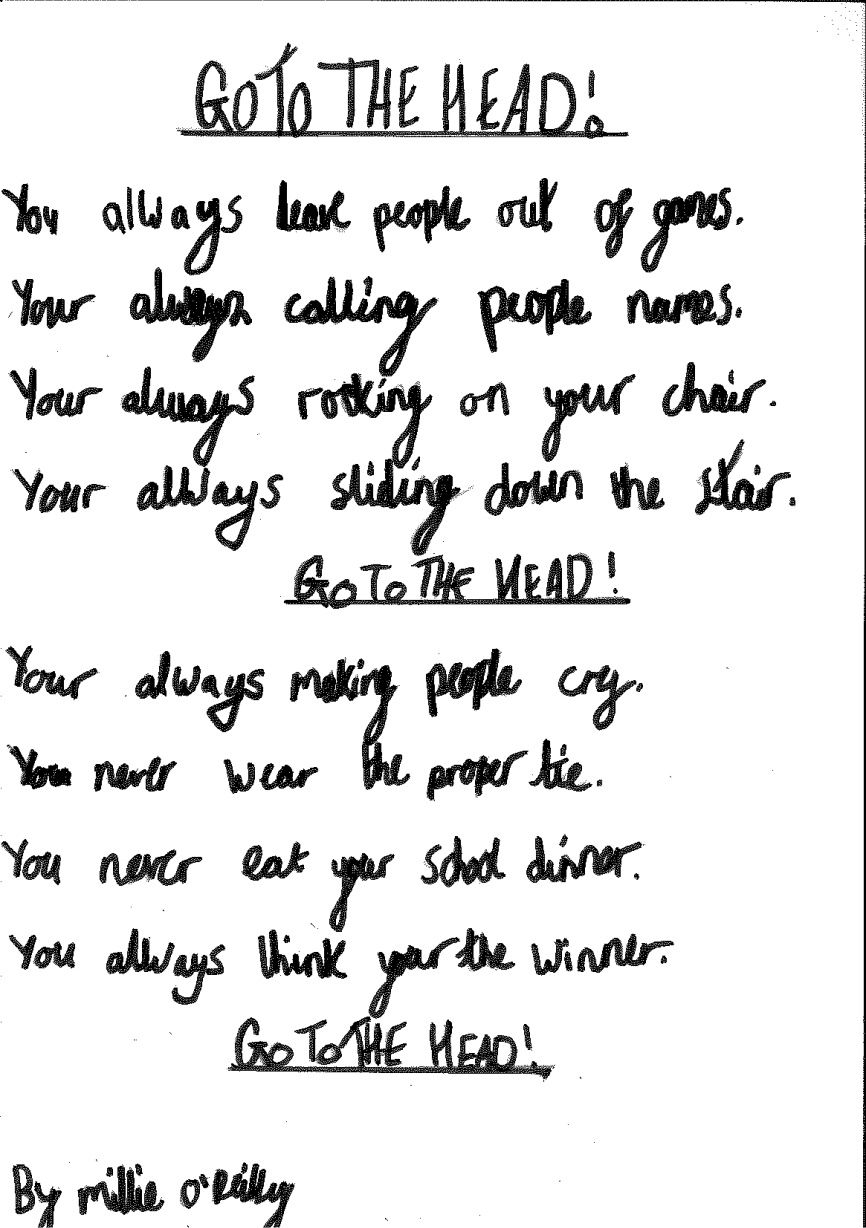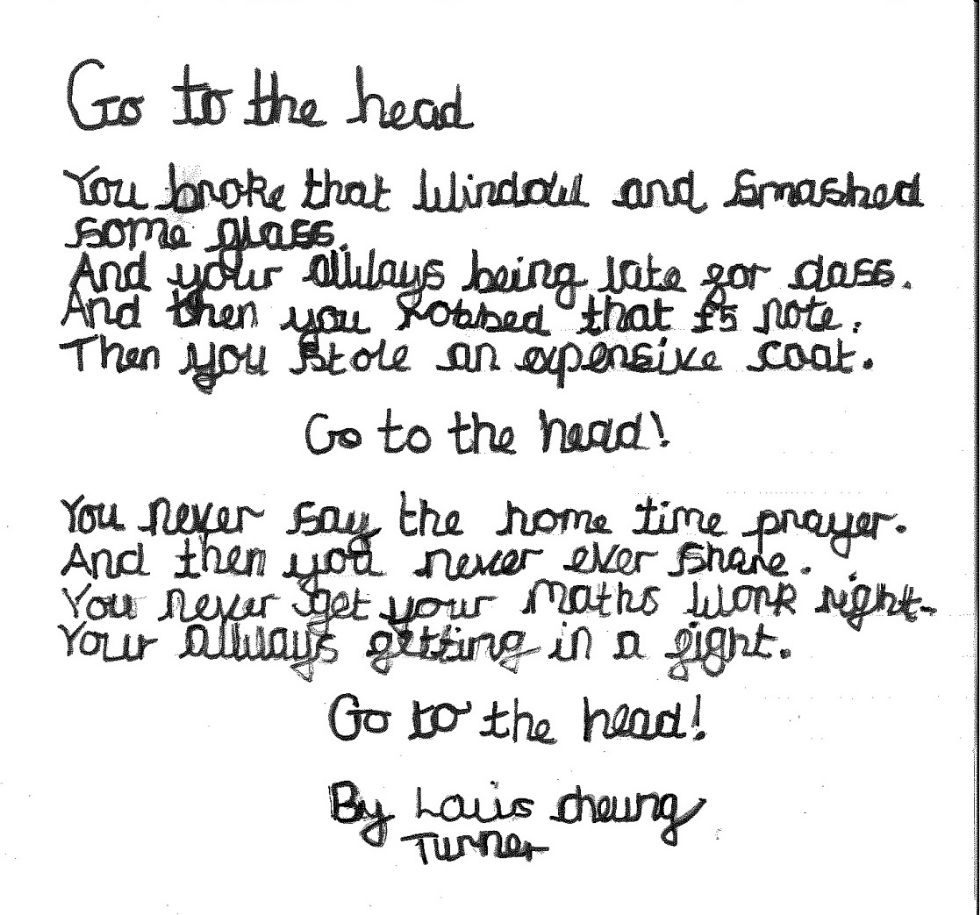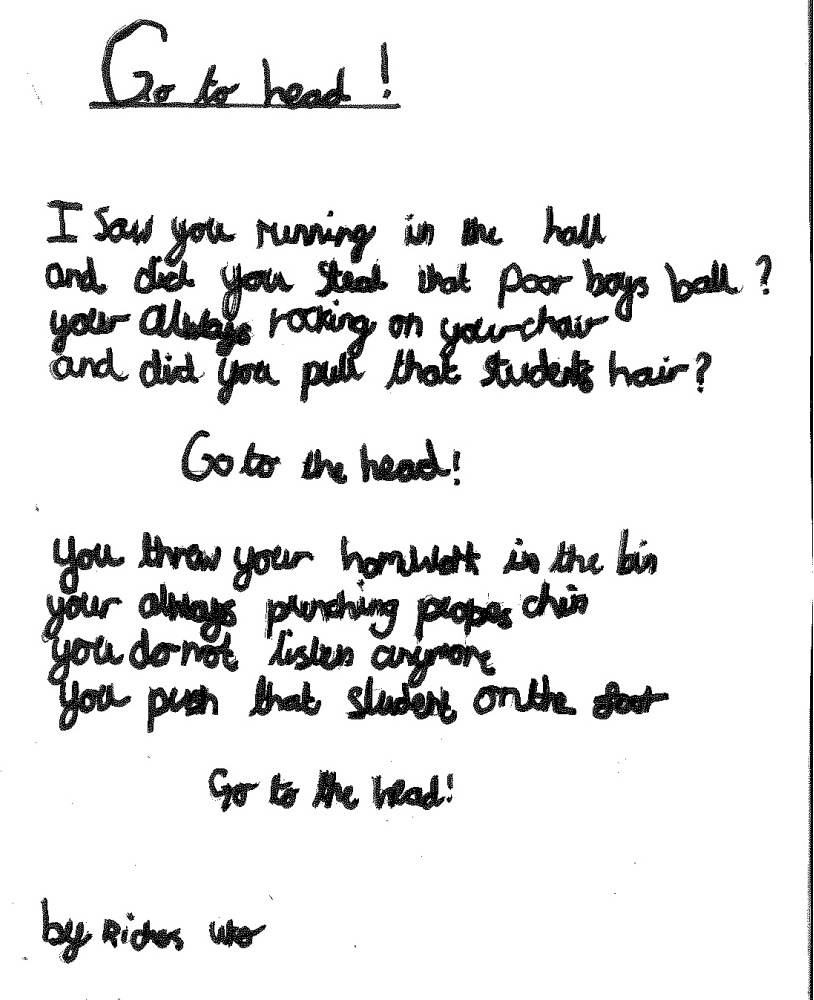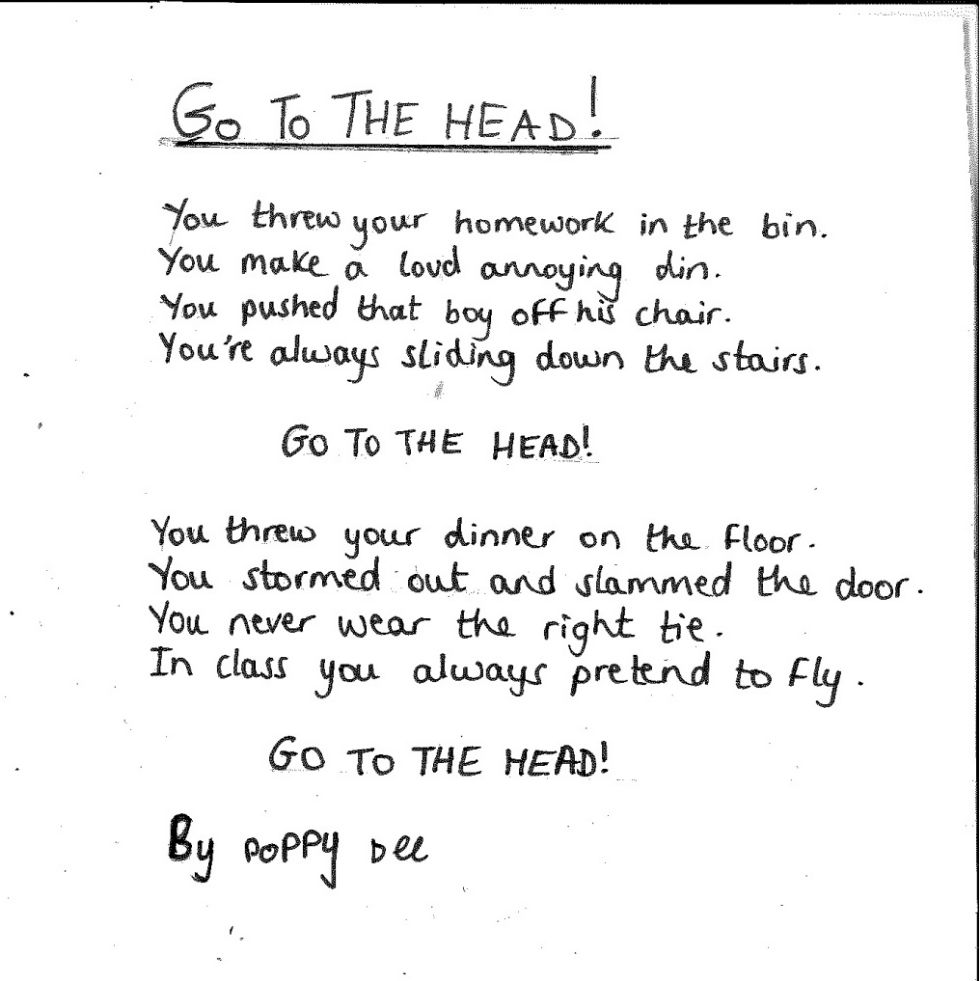 More Poems and Ian Blands visit
To find out more about Ian Blands visit please click here.
Year 4 have posted their poems inspired by Ian Bland here.
Year 6 have also posted more poems here.