P.S.H.E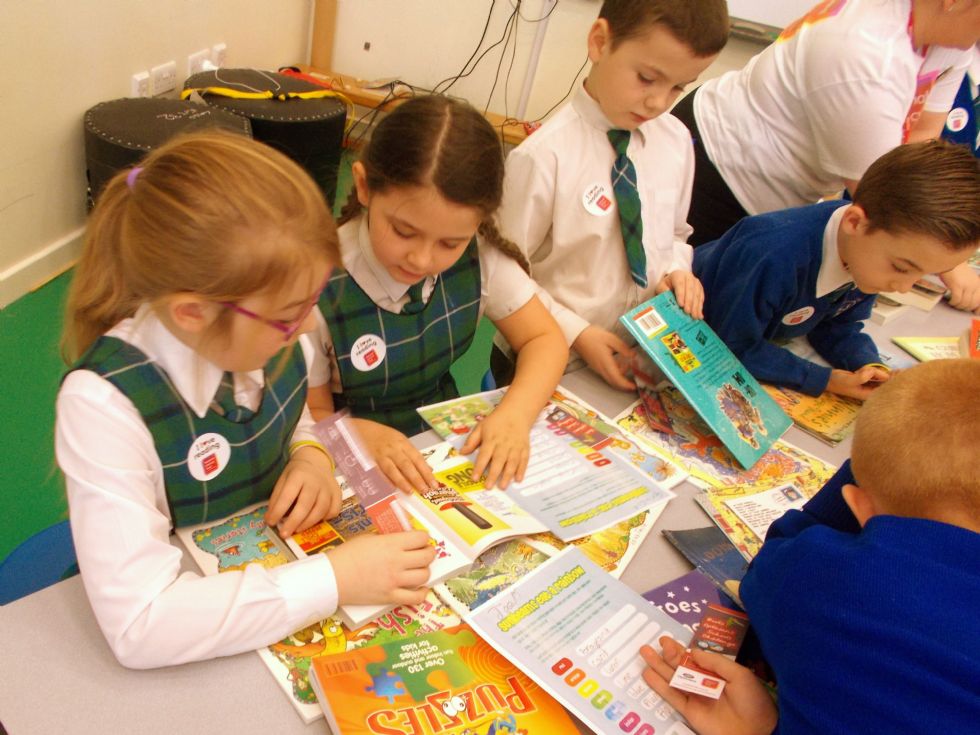 At St John's we pride ourselves on valuing all children whatever their ability or age. We believe this is supported by Personal, Social, Health education. These subjects enhance self-esteem, self-discipline, positive relationships and are an important part of our pupils' education.
Evidence shows that effective and well delivered PSHE programmes have an impact on both academic and non-academic outcomes for pupils. Our whole school celebration assemblies are a special way we celebrate success. We feel St John's gives our children a clear indication of what's right and wrong; whilst feeling safe and aims to enhance a healthy lifestyle in all our children.
At St John's we use elements of the 'Jigsaw' PSHE education programme to equip our pupils with a sound understanding of risk and the knowledge and skills necessary to make safe and informed decisions. 'Jigsaw' is a mindful approach to PSHE. This means that the children are taught to become aware of their thoughts and feeling throughout the programme.
It is a comprehensive scheme of learning including emotional literacy and British Values. We place an emphasis on active learning by facilitating child-led discussions, investigations and problem-solving activities. Children are encouraged to take part in activities that encourage citizenship such as school council, circle time and philosophy, assemblies and visits.
We are proud of the way our school community works together to promote a healthy and stimulating environment where children can learn.
PSHE/Journey in Love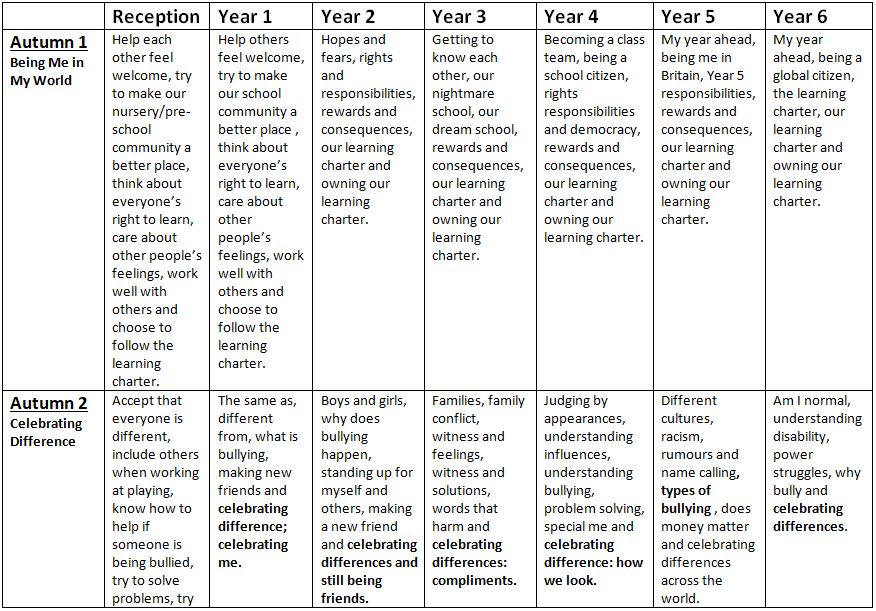 To View or Download our PHSE Journey in Love Overview for please click here.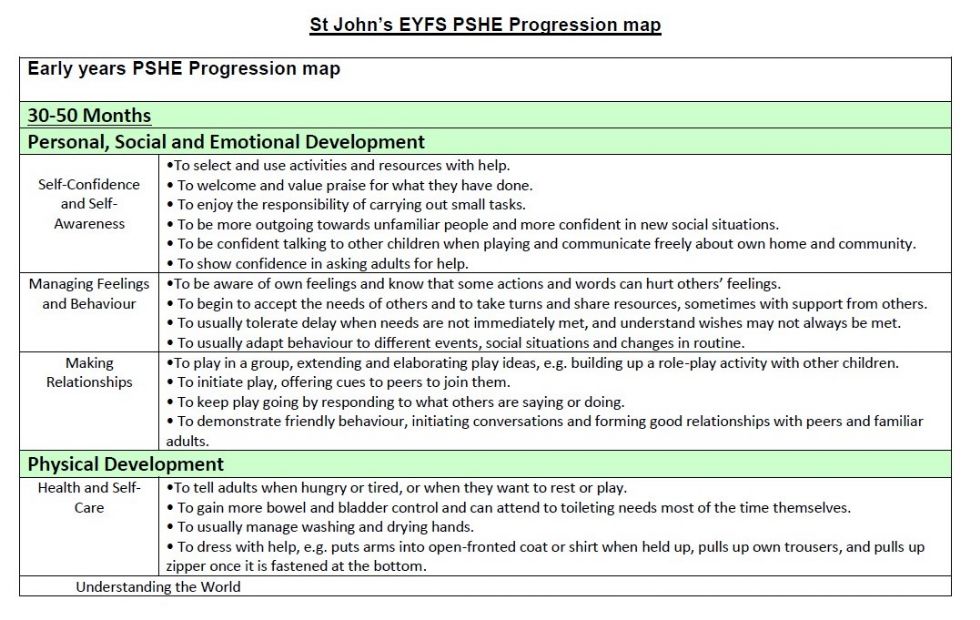 To view or download our Early Years PSHE Progression Map. Please click here.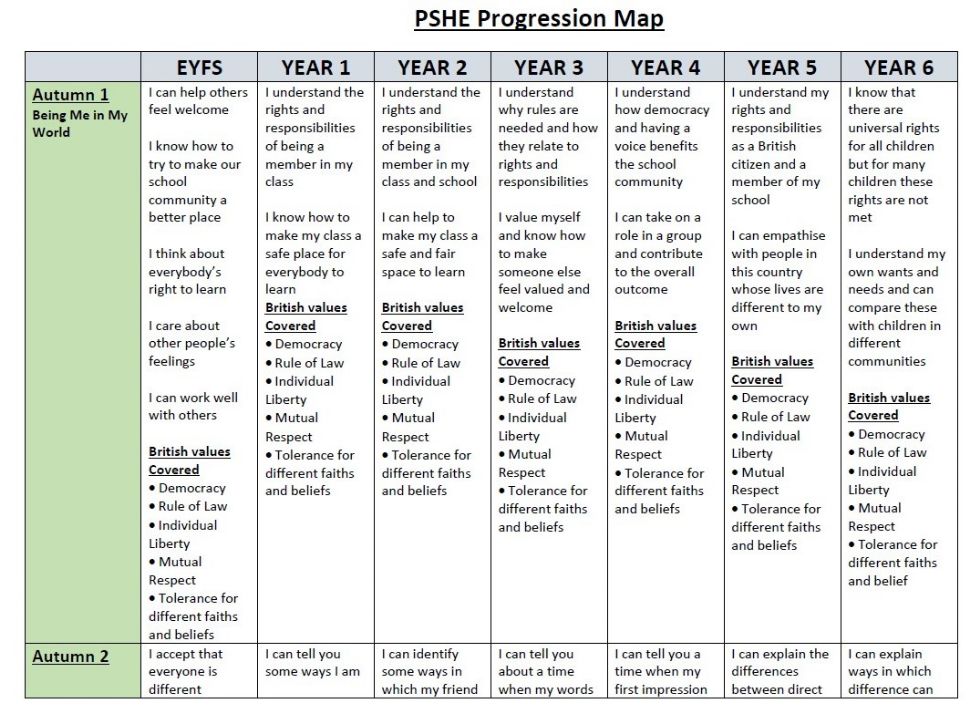 To view or download our KS1 and KS2 Progression Map. Please click here.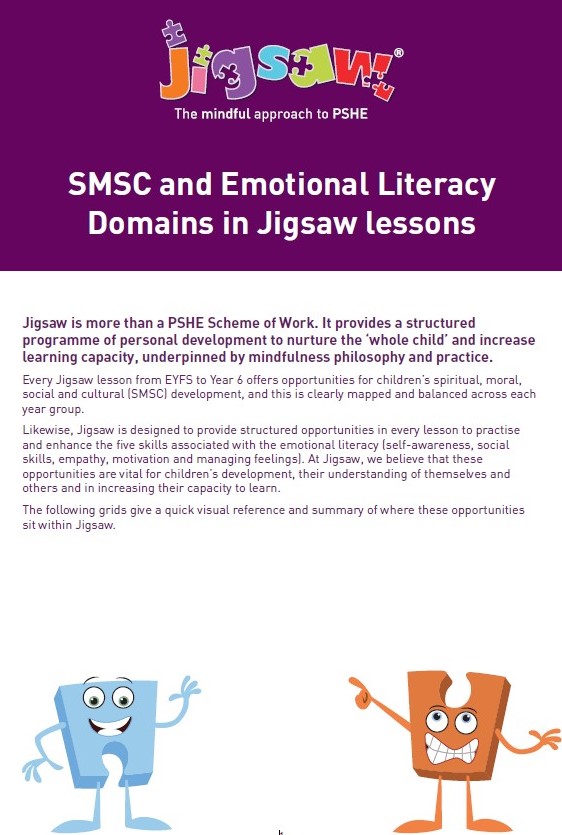 To view Jigsaw's SMSC and Emotional Literacy Domains in Jigsaw Lessons. Please click here.