Faith Garden Memorial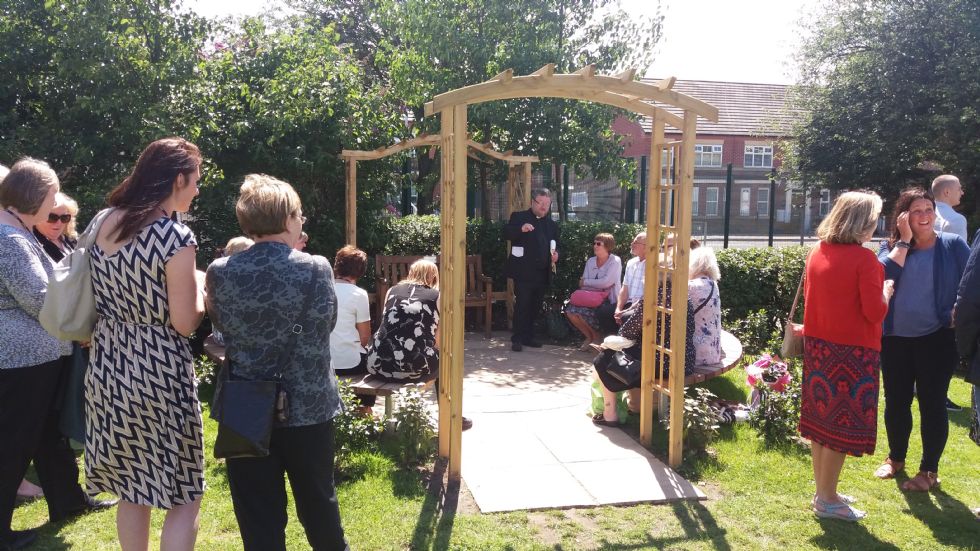 A memorial service took place to dedicate a bench in memory of Karen Toolan a teacher at St John's who died in a car accident some time ago. Family and staff both present and past joined Fr Michael in remembering a special and dedicated teacher.
Year 6 Leavers' Mass

Father Michael presents the children with a farewell gift of Rosary beads at the Leavers' mass.
Aspiration Week 2016

Year 5 and 6 experienced two days working with Connex Careers looking at career opportunities, examining what areas of employment are 'out there' and which might appeal.
The children also visited the Jaguar/ Land Rover factory in Halewood where they saw the robot technology in action and experienced the different job roles on site
Finally Year 6 visited the Willmott Dixon building site on Great Homer Street to see how the building industry works and the many career opportunities there are through construction.
Click here for more information about Year 5 and Year 6's Aspiration Week 2016 here.
Click here to check out Year 6's Aspiration Week write up here.
Lighthouses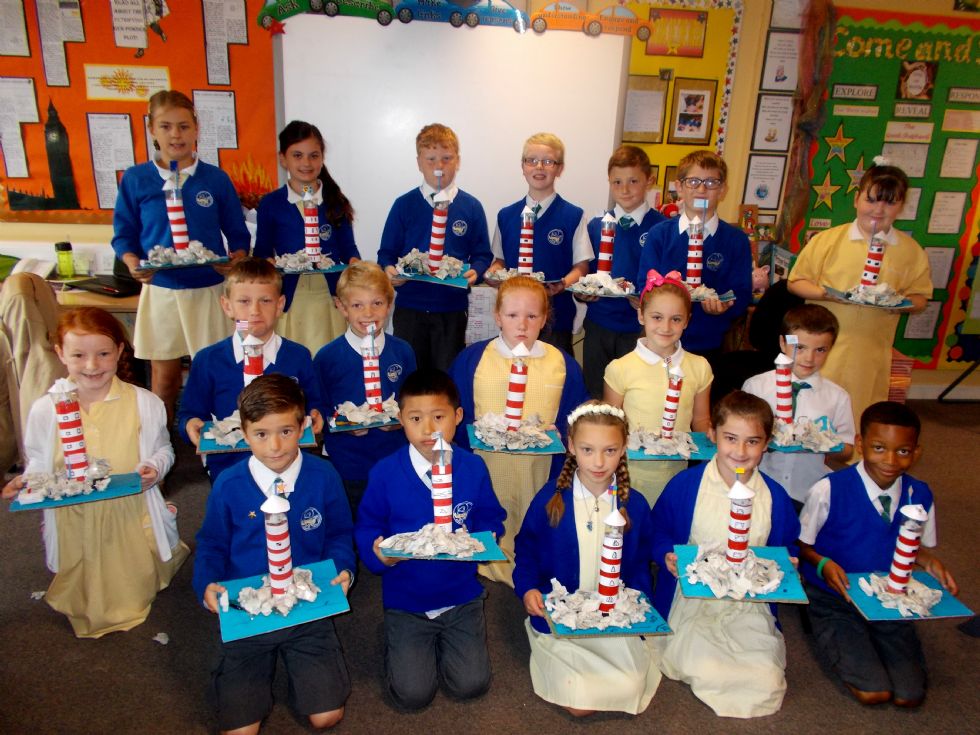 Year 4 have worked very hard over the last few weeks to design and build a lighthouse model, complete with a working circuit! The lighthouses are also made from recycled materials! Click here for another picture.
School Council 2015-2016
Well done to all of the children who have been part of School Council this year. We have attended all of the meetings at Liverpool Town Hall for Schools' Parliament which the children have thoroughly enjoyed and participated in. They each received a certificate for their attendance and contribution.
Year 1 Trip to the Blue Planet Aquarium

Year 1 recently visited the Blue Planet Aquarium. We had lots of fun learning about sharks, stingrays and other sea creatures. We even had our photo taken with a statue of Jack Sparrow. Since our trip we have been busy writing our 'Fishy fact files' using all the interesting facts that we have learnt. Please click here to see more pictures.
Year 5 Trip to Knowsley Safari Park

Year 5 went to Knowsley Safari Park. They had a fantastic day full of lots of activities! Click here for more information.
Metropolitan Cathedral Trip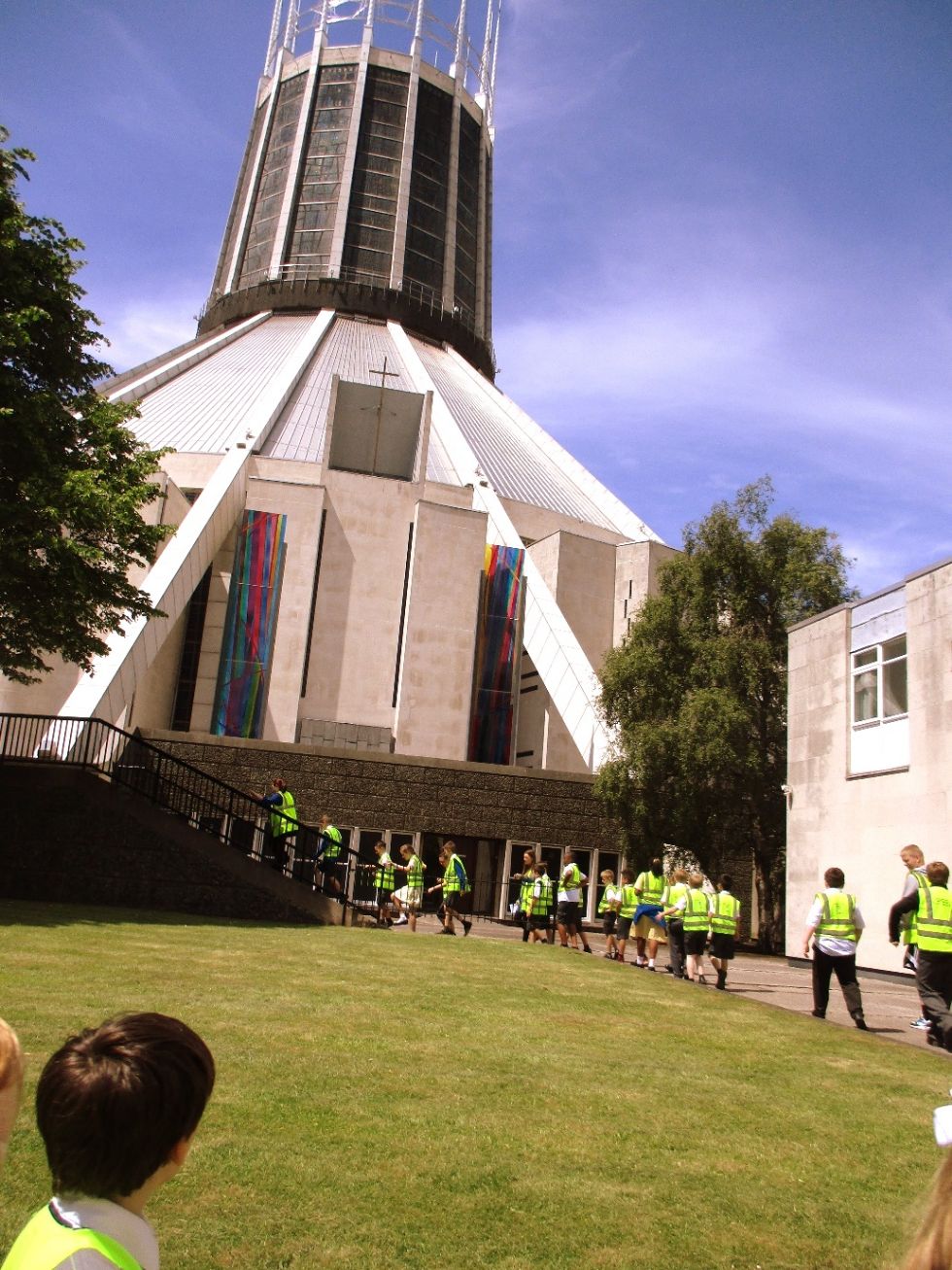 Year 5 recently visited the Metropolitan Cathedral to celebrate the year of mercy and take part in a pilgrimage of mercy. Please click here to find out more.
Hinduism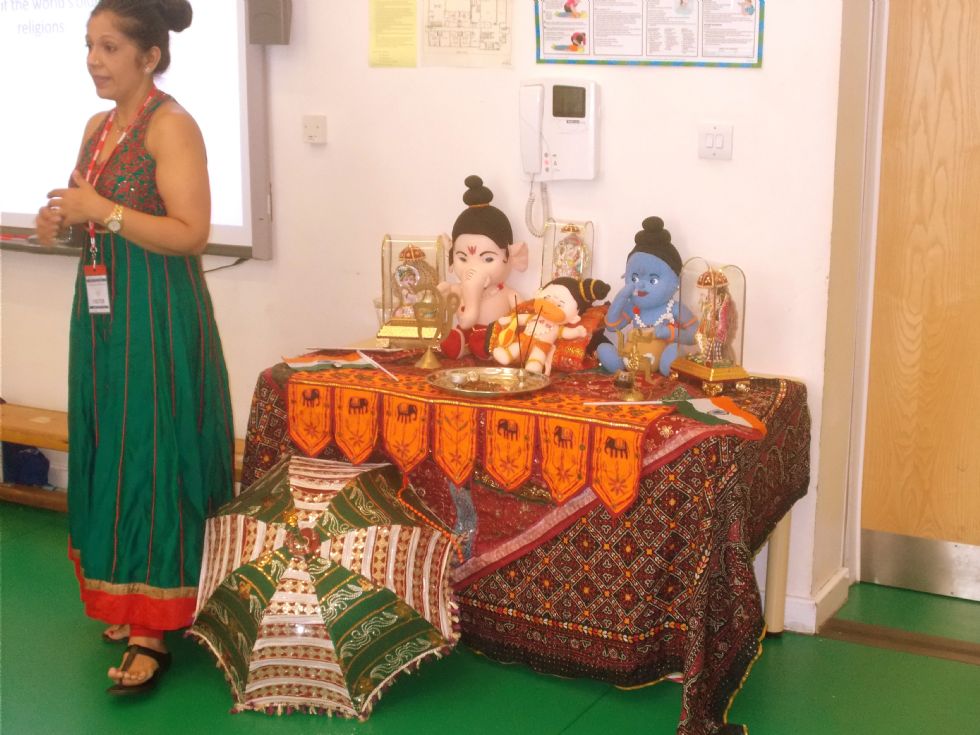 During Hinduism week we had a visitor from the organisation Cultural Educ-Asian, to teach us about Hinduism as a way of life. The children took part in a Hindu dance workshop and made Indian sweets. Lots of fun was had by all and we all learned a lot. We can't wait for next year. Please click here for more.
Year 3 - Egyptians at the Museum

As part of their 'Ancient Egypt' topic, Year 3 had the opportunity to become archaeologists for the day at the Liverpool World Museum. To find out what they discovered please click here.
Year 2 - Trip to the Catalyst Science Museum

Year 2 enjoyed a trip to the Catalyst Science Museum as part of their materials topic. If you would like to see what they discovered, please click here.
Poetry with Ian Bland

We had another very enjoyable couple of days with the poet Ian Bland.
He began his visit with an assembly, in which he performed some of his poems, with lots of audience participation from both children and staff!
He then went on to work with each class, and helped them to produce their own poems which were then performed to the whole school and some parents at the end of the day.
For two days the whole school was buzzing with the sound of poetry, and we look forward to Ian's next visit.
To find out more about our Ian Bland visit please click here.
Year 3 have posted their poems inspired by Ian Bland here.
Year 4 have posted poems inspired by Ian Bland here.
Year 6 have also posted poems inspired by Ian Bland here.
Childrens Favourites Theme Day

On the 5th July, St John's will be having a school dinner Theme day. The theme is Children's favourites. All pupils are welcome.
Forget me not / Dementia appeal coffee morning

St John's recently held a Forget me not / Dementia appeal coffee morning to raise money for the Alzheimer's Society. After much hard work by our amazing staff, we raised £600+ for the charity. As you can see the cakes were very nice. To see more cakes and find out more, please click here.
St John's Faith Garden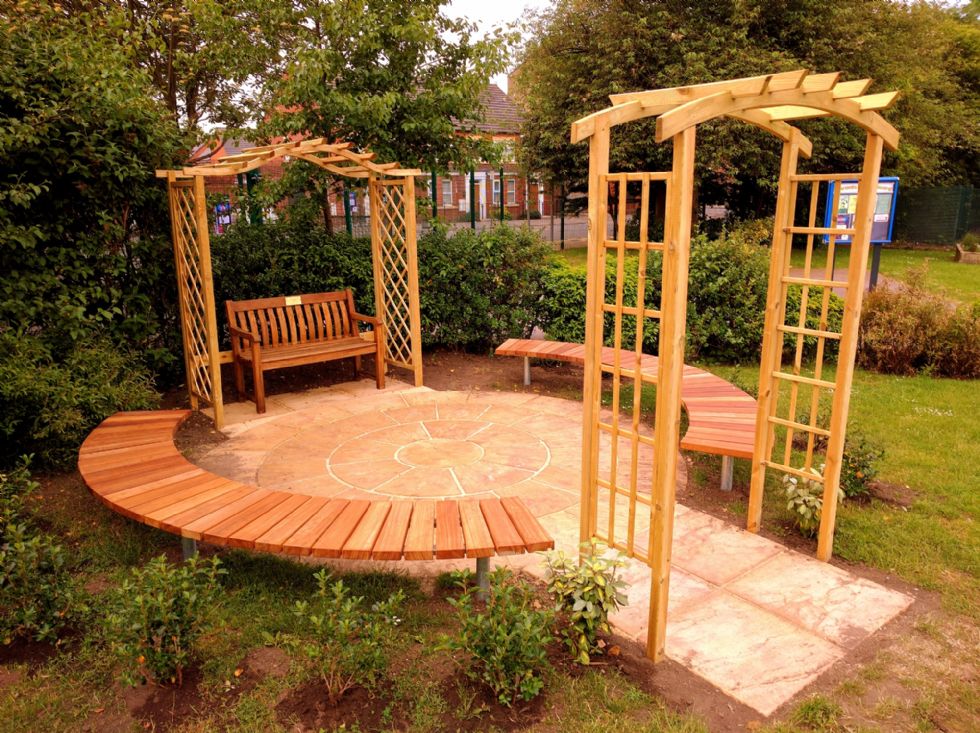 St John's are proud to announce the completion of the new faith garden. For more pictures please click here.
Year 4 Class trip to Martin Mere

Year 4 recently had a class trip to Martin Mere. They explored and identified mini beasts, discovered what animals live in ponds, and after a wild walk of the grounds finished the day in the adventure playground. Click here for more details and pictures.
Holy Communion 2016

Year 4 recently celebrated their First Holy Communion and Confirmation. It was a very special day and we now have some pictures of the day here.
Earth Day 2016

In response to the letter from Pope Francis called Laudato Si we celebrated Earth day in school. The pope has asked us to think about how we can look after our Wonderful World and keep it beautiful. We gathered together for an assembly where our Faith Group told us and showed us pictures about how God created our world. To see more about Earth day at St John's please click here.
Storybarn

Reception children enjoyed a visit to The Storybarn in Calderstones Park. This is a wonderful place , based entirely on books and the enjoyment of stories. We came back to school bursting with ideas for own stories! Please click here to see more of our trip.
Rain forest Roadshow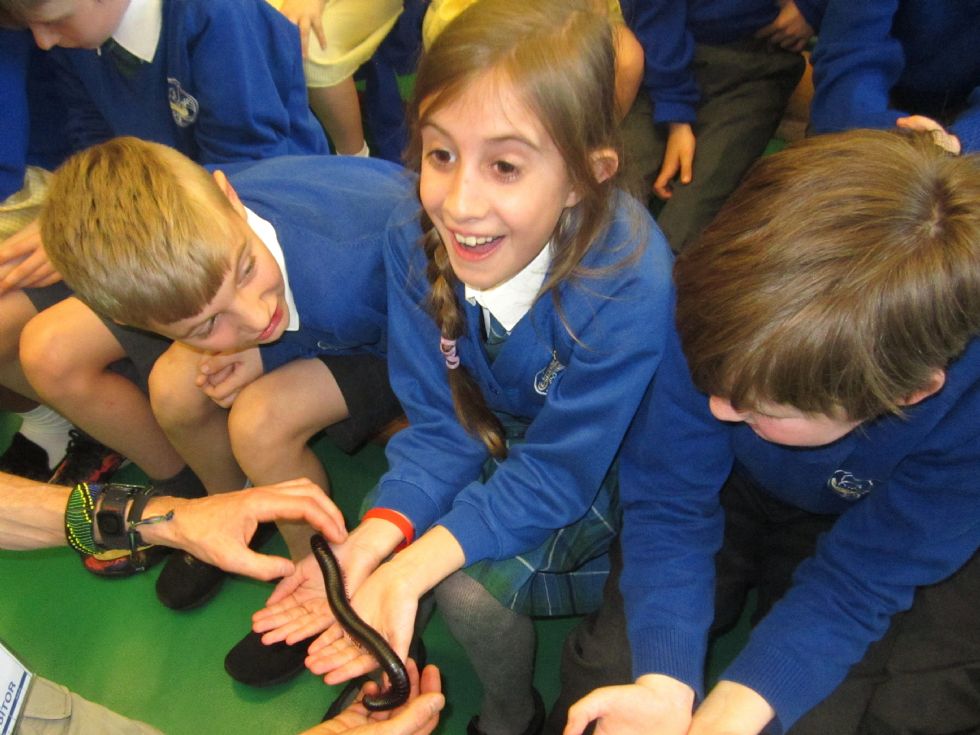 Year Five recently took part in a Rain forest Roadshow. Our guest speaker Dave told us lots of information and facts about Rain forests. He brought a millipede and snake which we got to hold and see up close! He also brought the world's largest spider with him. We also got to study lots of artefacts from the rain forest such as tribal necklaces and clothing. It was a most exciting day. Click here to see more.
Workshop for Pirates

Avast me hearties! The aspiring pirates of Year 3 recently had the opportunity to visit the Merseyside Maritime Museum for a pirate workshop, as enrichment for our adventure story topic.
The children scrubbed the deck, dressed as buccaneers and learnt lots about pirate life. The children are looking forward to including all they have learned to create an exciting pirate adventure story. Click here for more pictures.
Reading Revolutionaries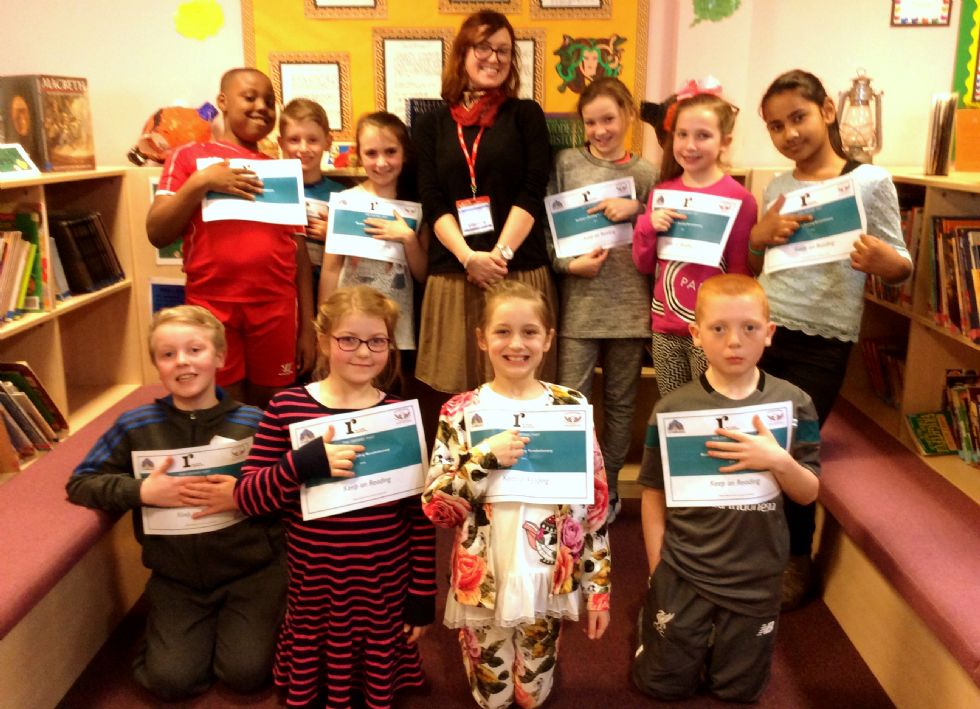 Congratulations to the Yr 4 and 5 pupils who recently took part in a day long training in school to become Reading Revolutionaries. As Reading Revolutionaries, they will be paired up with a Year 2 pupil and will read 1-1 with them on a weekly basis, helping to bring stories alive for them through shared reading and fun activities. The training was delivered by Natalie, in conjunction with The Reader organisation, which works to promote reading and reading for enjoyment. This is a great opportunity for our children!
Check out our Reading at St John's section here.
St John's / LSSP Sports News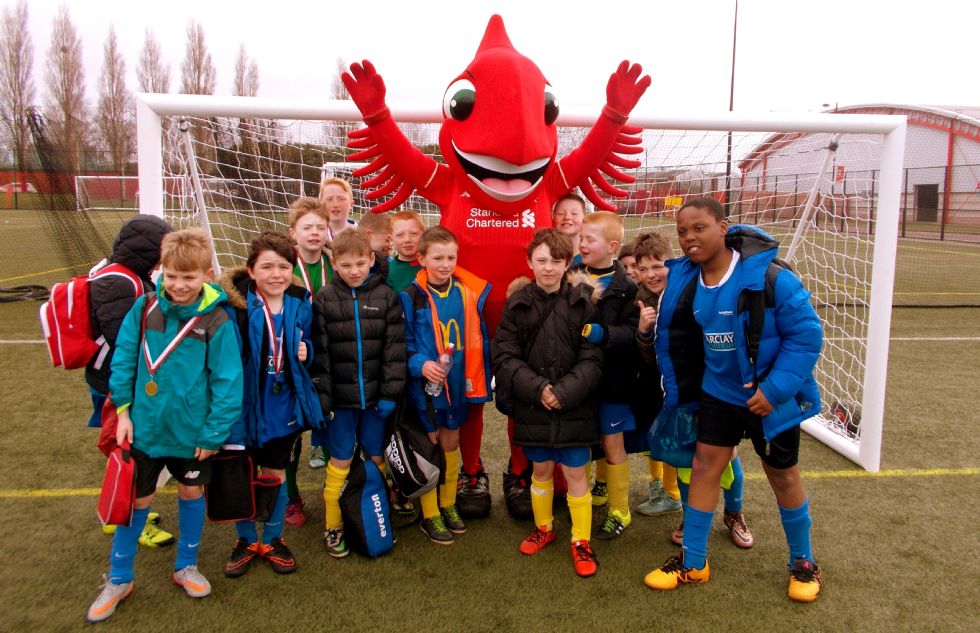 For anyone who would like to keep up to date with what has been happening with St John's sports groups, there are some updates on our LSSP (Liverpool Schools Sports Partnership) page. There are updates for the Year 6 football competition at the Liverpool Academy, which was excitedly almost won by our Year 5 football team. The Year 5/6 team were also competing over the last half term, thanks to the dedication of Mr Williams. There is also aquatics news about KS1and KS2 children took part in the city wide swimming galas and thanks to Mrs Evans Year 3 and 4 took part in the water polo competition during half term too. Please click here to visit our LSSP sports page.
Privacy Notice

St John's Catholic Primary School has adopted the recently updated Local Authority Privacy Policy which details how the school and local authority collect and use their data. If you would like to read our Privacy Policy it is available to download on the Parent Info page here, and on our School Policies page here.
World Maths Day 2016

St John's Primary School celebrated "World Maths Day". We had a fun and exciting morning focused on solving maths problems and challenges within our classrooms. To celebrate our success we had an assembly at the end of the week where we received certificates and prizes for our enthusiasm and hard work. Click here to see the pictures.
Spelling Bee 2016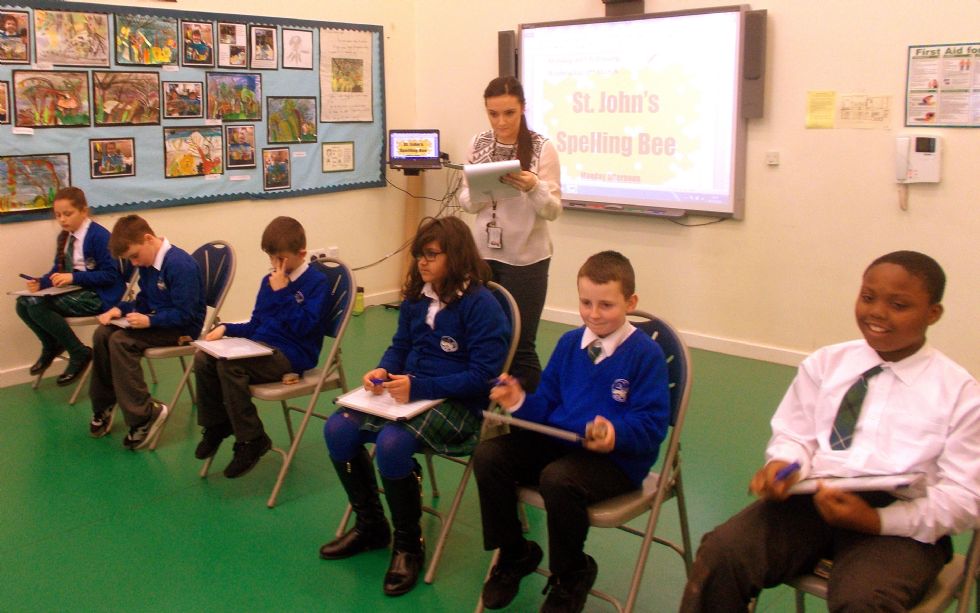 We have pictures up of St John's annual spelling competition, the 2016 Spelling Bee. We had a great response and many pupils participated. There were many challenging words and everyone who made it to the final did amazingly well. Congratulations and well done to everyone who took part and if you would like to relive the finals, or see how it went please click here.
World Book Day 2016 - Shakespeare Day

This year we decided to have a Shakespearean themed World Book Day, as this year marks 400 years since Shakespeare's death. We also had visit from the West in Schools theatre group, and each class took part in a workshop based on Shakespeare's play 'A Midsummer Night's Dream' and had the chance to dress up as a Shakespeare character.
To see how it all turned out please click here.
World Book Day 2016 - Year 4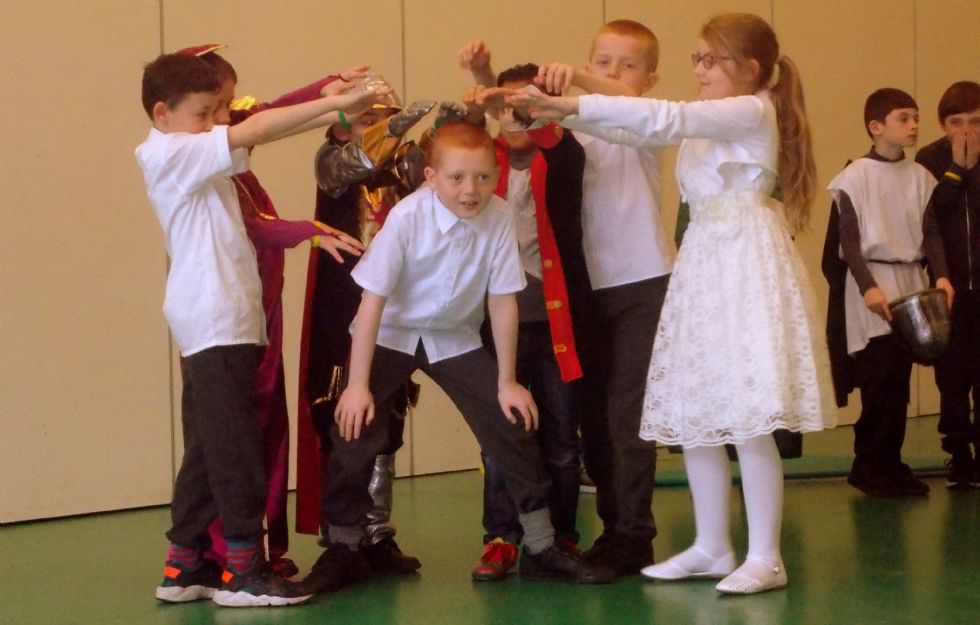 Year 4 have also put up some of their photos from World Book Day, to see how they participated please click here.
CAFOD "Make a Splash" Lent Assembly

During Lent we will be raising money for CAFOD. On 1st March we had a visit from Justine from CAFOD who came to talk to us about the 'Make a Splash' Water project. She told us all about the important work around the world that CAFOD do to make sure children and families have access to clean water. We will be supporting this project by collecting small change in a water bottle.
Please click here for more pictures.
Chatterbox Challenge raises £619.62

Nursery and Reception pupils and parents raised the amazing amount of £619.62 by holding a Ben and Holly's Fairy and Elf party in the Early Years. Teachers transformed into fairies, and lots of little elves and fairies joined them for a fun day of songs, games, stories, craft and music. The 'Great Big Chatterbox Toy Swop' was very successful and helped raise even more money to support children with speech and language difficulties. Everyone was so generous in bringing in their unwanted toys to swop.
Thank you to everyone for all your contributions and for working so hard with your children to find sponsors for the day!
Internet Safety Day 2016

St John's recently had the annual Internet Safety Day. This year's focus was 'Play your part for a better Internet'. The day started with a Whole School Assembly, then all of the children did different activities to help them to understand how to keep themselves and others safe online by playing their part.
We shared many of our achievements in assembly at the end of the day, including posters about Smartie the penguin, animations, share heart poems and ideas, rules for playing our part and a rap. For more information about Safer Internet day, please click here.
Year 6 also put some of their E-Safety poems online here.
Eye Care
Y6 enjoyed a fantastic afternoon courtesy of Boots Opticians. They learnt all about eye care in an interesting and fun way. Please click here to see more.
Weekly Attendance/Stars of the Week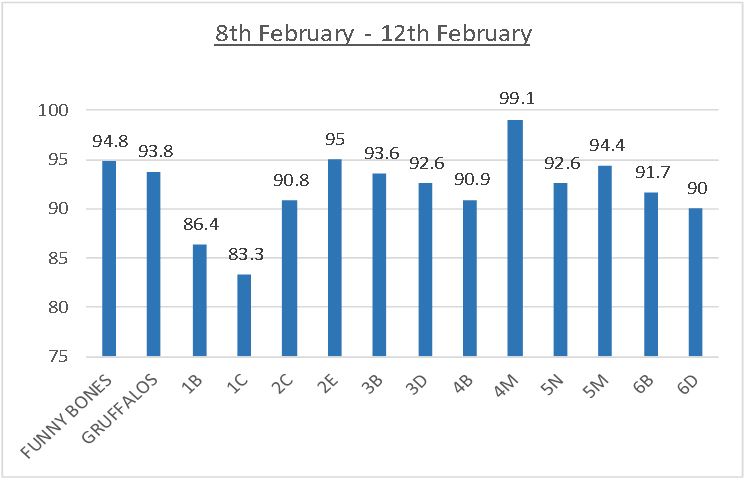 St John's latest weekly attendance figures for 18-22nd January, 25-29th January, 1st-5th February are up here.
Our latest Star's of the Week, for the week beginning 8th February is up here.
Year 3 LSSP New Age Kurling Competition

Year 3 took a trip to the North Liverpool Academy to take part in the LSSP New Age Kurling Competition. Everybody enjoyed their first Kurling session. Event staff were very impressed with two of our pupils who got their stones onto the target every time.
For more sports news please check out our LSSP Sports page here.
Year 1 Visit LFC Academy & Other Football News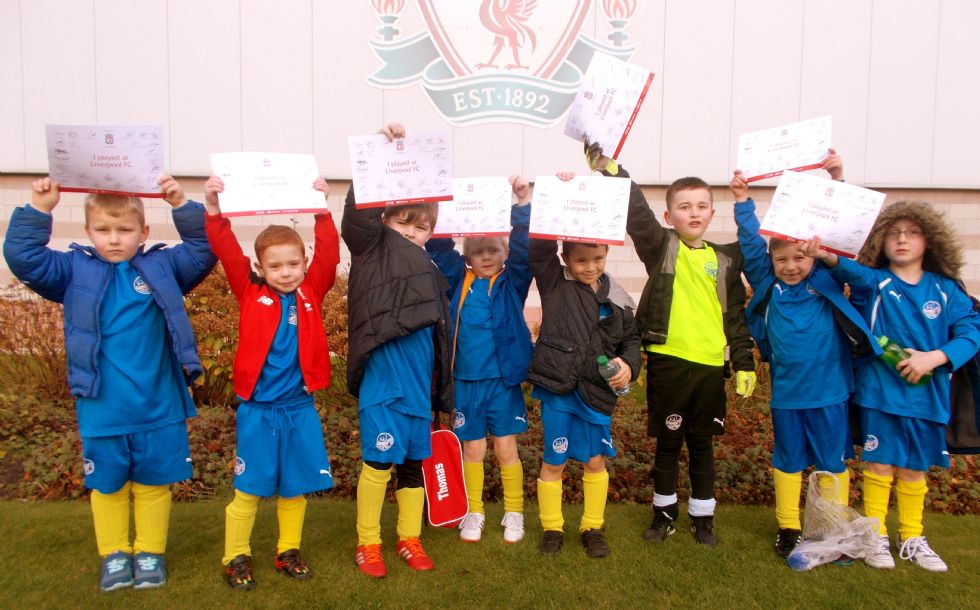 Year 1 boys enjoyed a morning at LFC Academy playing in a fourth competition. Liverpool took great interest in one of our boys and has asked him to come back and do some training at the academy. Our girls football team played a league game at North Liverpool Academy. They played against Our Lady Immaculate and won the match 3-2. The winning goal was scored in the last minute. The boys also played a friendly match and drew 2-2. For more recent sports news, please click here to go our LSSP page.
Farewell to our PCSO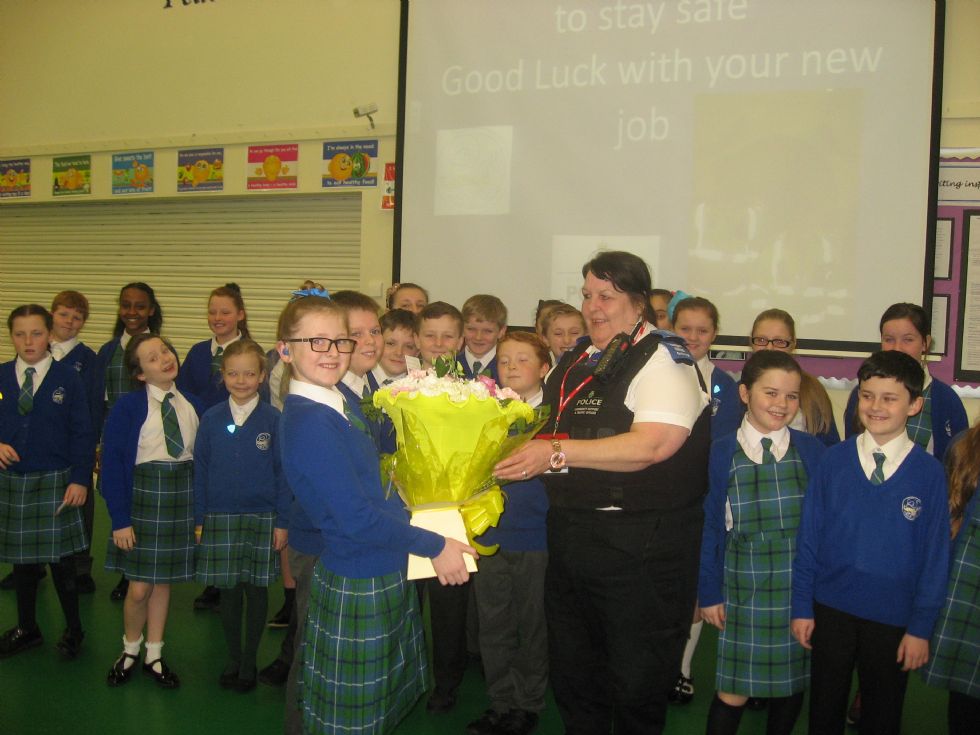 Jan Ashcroft our local Police Community Support Officer came to our assembly to receive flowers and chocolate to thank her for her 12 years service to St John's. We wish her well as she moves to an a new job with Merseyside Police.
School Council visit Liverpool Schools' Parliament

St John's School Council went to Liverpool Town Hall for Schools' Parliament, the theme was Holocaust Memorial Day. They saw the Holocaust related display in the hall of remembrance and listened to Bethany Robinson who was a Holocaust Educational Trust Ambassador. It was a fascinating day. Please click here to find out more about our trip.
Sainsbury's School Games Gold Award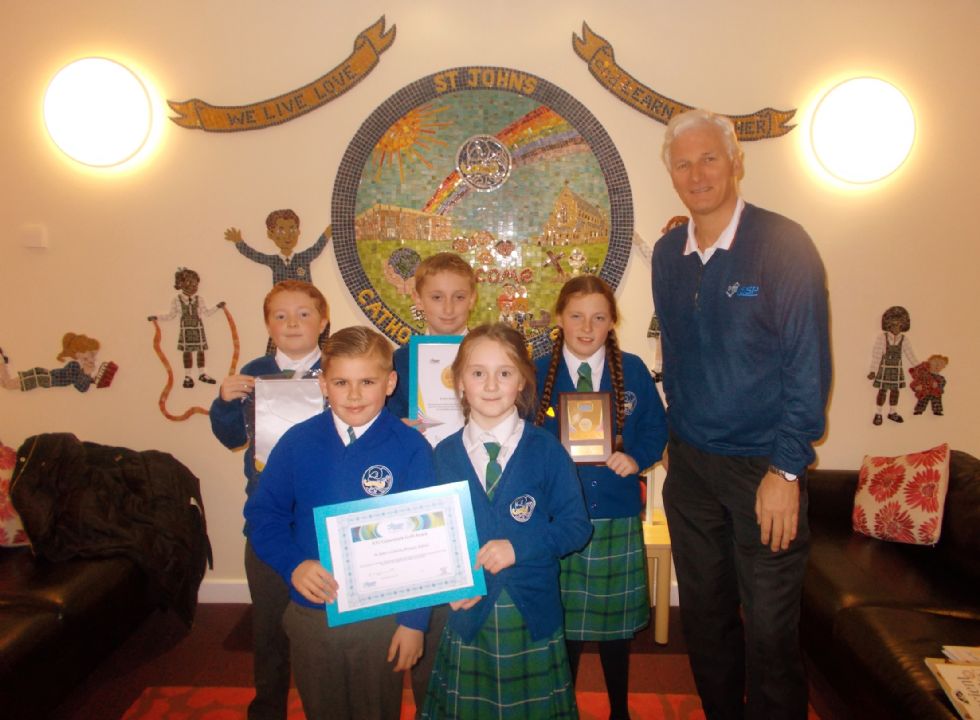 Gerry Wigglesworth, manager of the LSSP (Liverpool Schools Sports Partnership), came to our Achievement Assembly today to present the children with the Sainsbury's School Games Gold Award. Both KS1 and KS2 achieved this award.
The award represents the high level of sporting involvement across the whole school. This includes involving play leaders, supporting younger children at lunchtimes, sports councillors, a high level and wide variety of competitions and being able to move children on to a higher level at different sports.
This is a marvellous achievement and we are very proud of our latest award.
Reception Nativity Play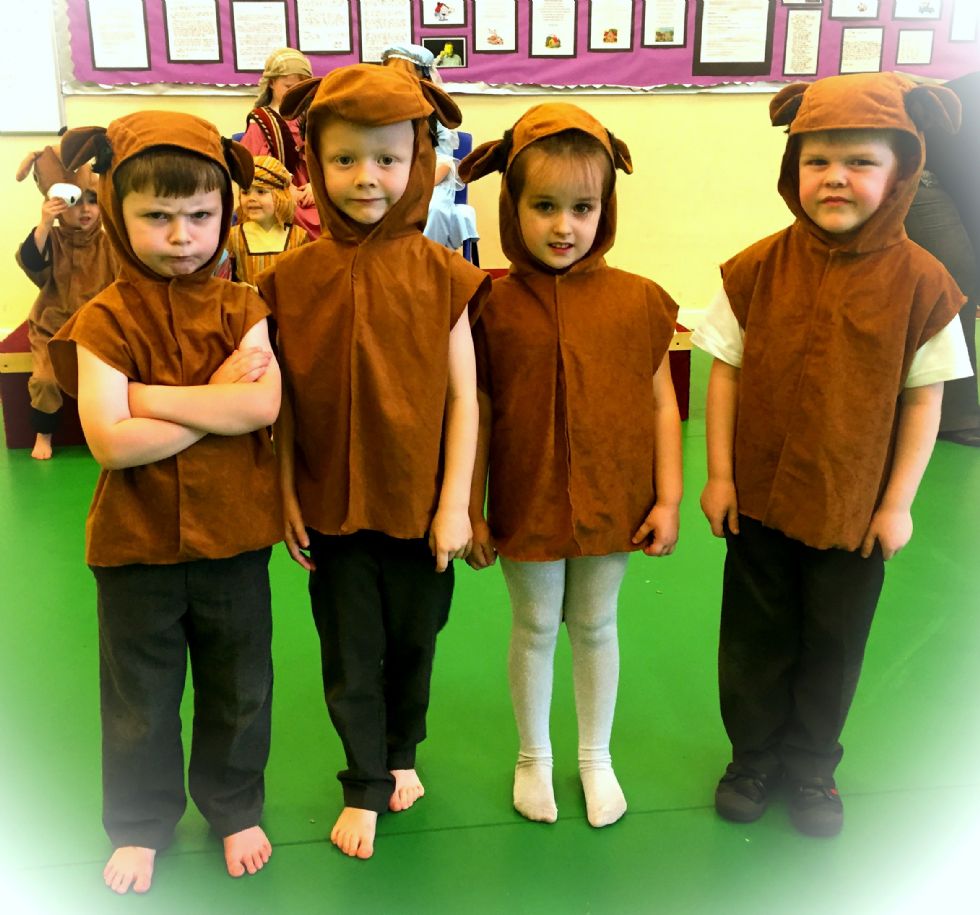 Last, but not least of our Christmas pictures, Reception children performing the story of Humph the Camel, for their parents and carers.
Humph was a very grumpy camel, who grumbled all the time, until he met the new born baby Jesus. All the children worked very hard to learn their songs, lines and dances and performed confidently in front of their audience. We were very proud of them all!
Reception - Stay and Read Sessions

Thank you to all parents and carers who came along to the recent Stay and Read sessions. The children really enjoyed reading and playing games with their parents. Please click here to find out more.
Reception - Trip to Greenacres Farm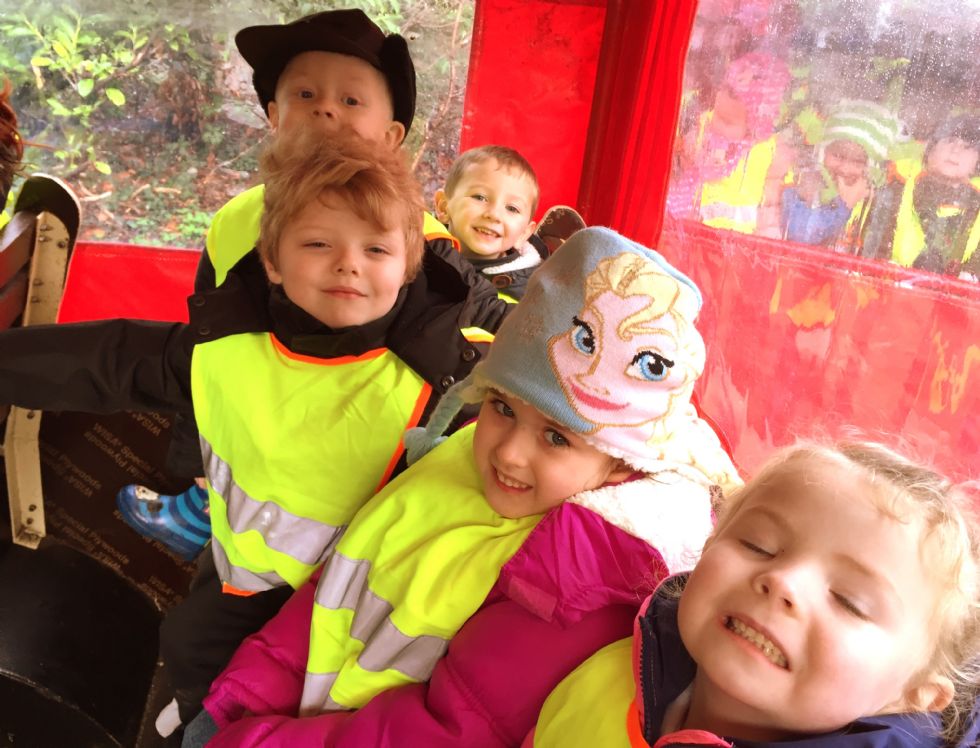 The Reception children had a fantastic day at Greenacres farm. They all enjoyed a tractor ride around the farm, and saw animals such as alpacas, sheep, horses and pigs. To see what else they got up to, please click here.
Dave Wilson Homes "Message In A Bauble"

A group of children have been helping local house builder David Wilson Homes to capture the spirit of Christmas, by creating bespoke Christmas tree decorations for its show home at Claremont Gardens, Kirkdale.
The children were invited down to the show home to create their own unique bauble designs depicting images and messages of peace to hang on the Christmas tree at the development, which is situated close by to the development.
Please click here to see more pictures.
Scrooge at Kirkdale Community Centre

Just before Christmas, St John's had a whole school trip out. We all went to see a performance of Scrooge at the Kirkdale Community Centre after being kindly invited by local councillor, Joe Hanson. Everyone had a lovely time, and it helped us all get into the Christmas spirit. To see some pictures, please click here.
Cafod Santa Dash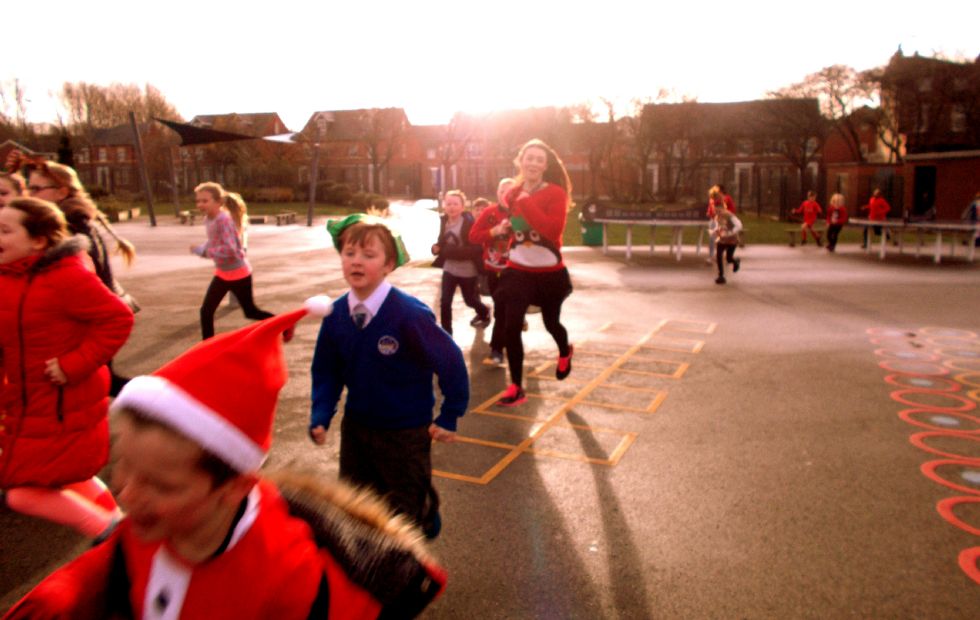 St John's annual Cafod Santa dash took place just before Christmas, with much enthusiasm from both pupils and staff. Congratulations and thanks to everyone who took part. Please click here for pictures of the event.
Key Stage 1 Christmas Party
Key Stage 1 had a very nice time at their Christmas party. Please click here to see some pictures.
Key Stage 1 Nativity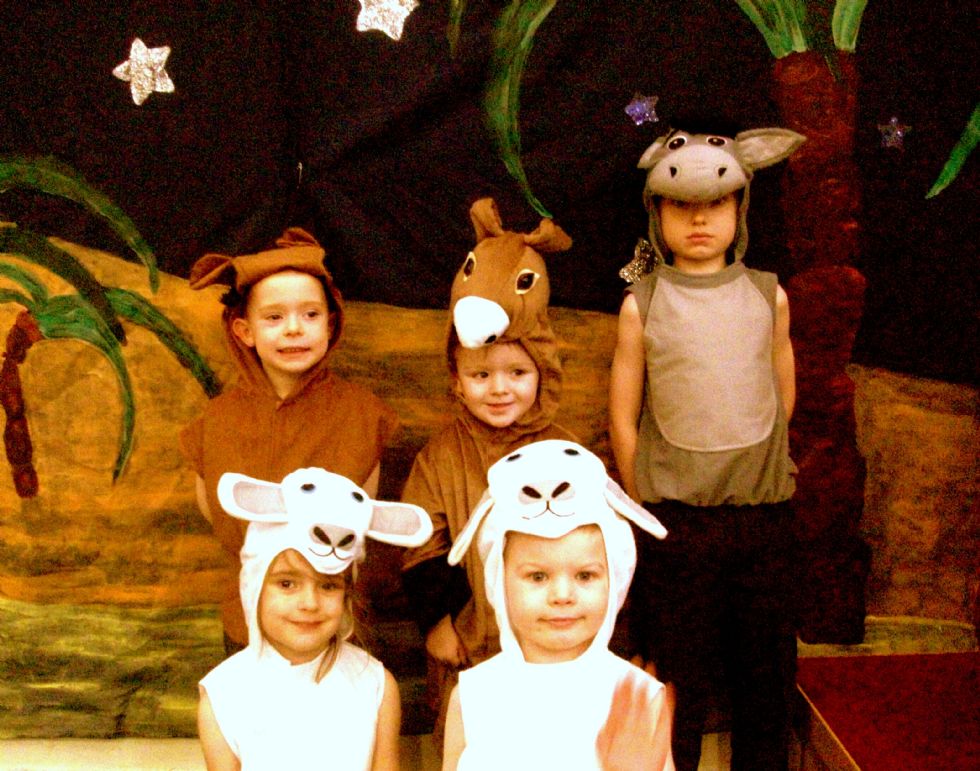 Key Stage 1 pupils, in years 1 and 2 performed also performed 'The Nativity' for families and friends. Please click here to find out how it went.
Carol Service and KS2 Nativity Tableau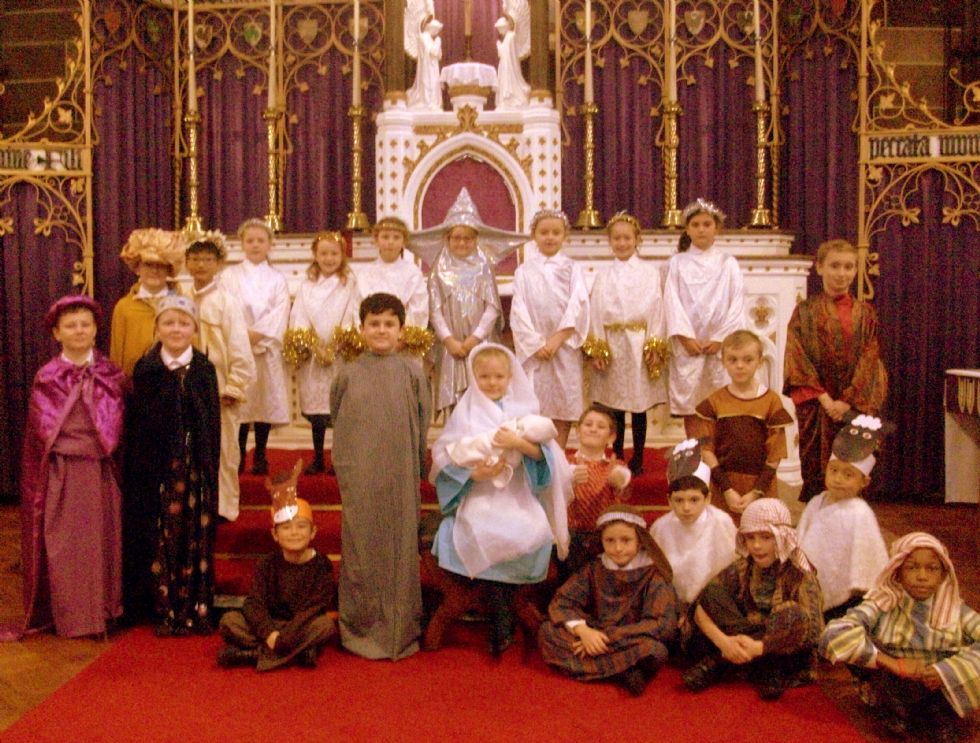 The whole school attended Church for our yearly Christmas carol service and Nativity Tableau led by Key Stage 2. Please click here to read more.
Rewards for Excellence - Year 6 Go Bowling

After all their hard work this term, Year 6 were rewarded with a trip out bowling at Edge lane, Click here to see how much fun they had.
Carol Singing at Abbeydale Nursing Home

As part of their Re topic, Year 5 have been thinking of things they could do for others during Advent. They went to Abbeydale Nursing home and sang some of the advent and Christmas songs they have been learning. The children had the opportunity to talk to some of the residents. Everyone enjoyed the morning and the residents even joined in the singing! Click here for more pictures.
Reception Blog - Autumn

Reception have been blogging! Pupils in Reception have been investigating the changes Autumn brought to our outdoor environment, they went for a walk around our school to look for signs of Autumn and took home Autumn bags which included leaves, conkers, twigs and, of course, conkers. Click here to see more.
World War 2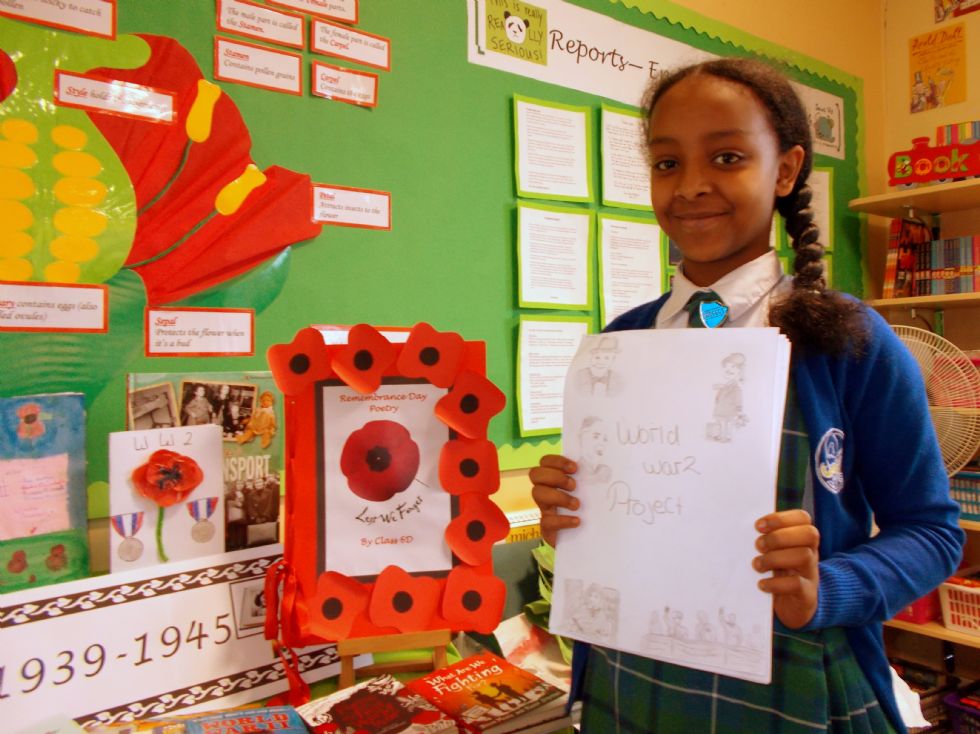 This term, Year 6 have been studying World War II during their History lessons. The class were asked to each produce an individual project linked to World War II, helping to develop independent research skills, and creativity and writing. Click here to see what they came up with.
Remembrance Poems

After reflecting upon Remembrance Sunday, Year 6 wrote poems. They discussed the emotion, great pride and gratitude that we have for those men and women who gave their lives during many conflicts so that we can have the life we have today.
We hope that you appreciate their writing, as they have worked really hard to capture the emotion and feeling of this subject.
Operation Christmas Child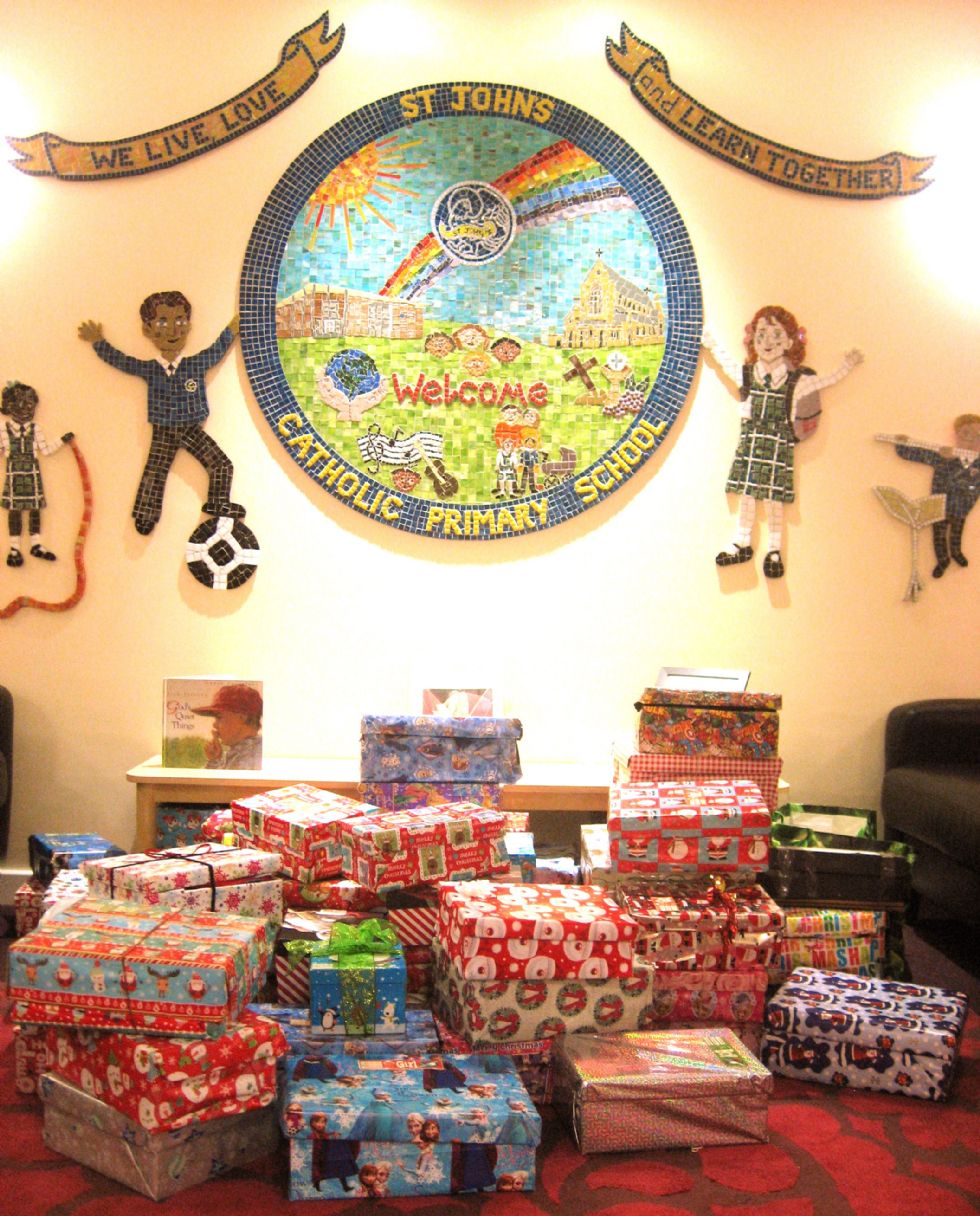 Thank you to all the families who supported 'Operation Christmas Child' and donated shoe boxes filled with exciting goodies for disadvantaged children in countries affected by famine, severe weather or war.
We collected 112 shoe boxes and we are glad to be able to support such a worthy cause!
Thank you again for all your support!
LSSP Year 5/6 Athletics Competition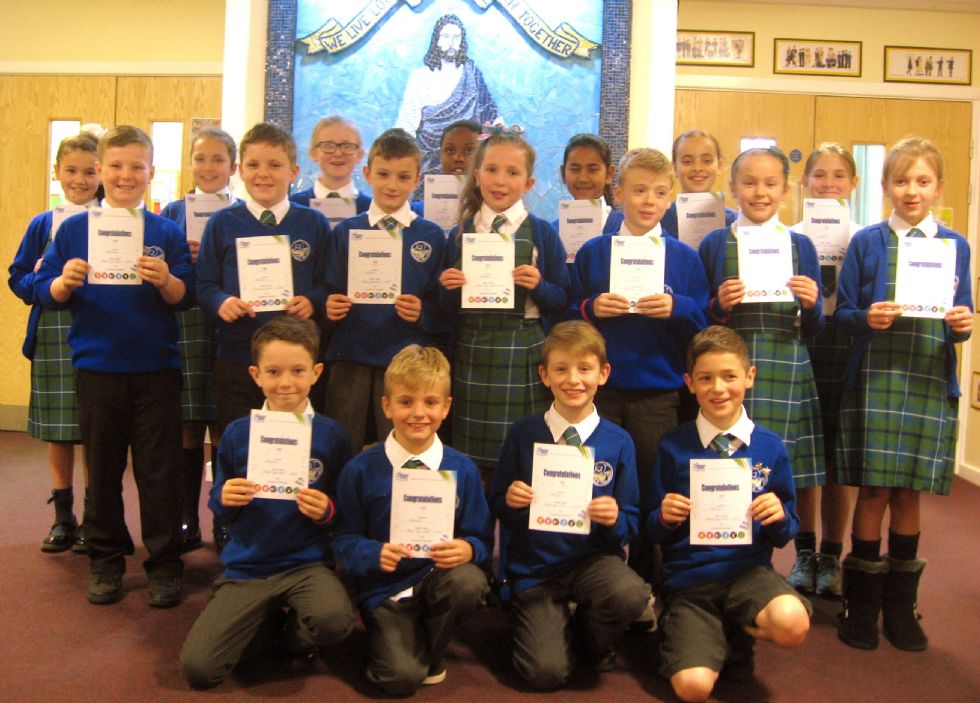 Twenty of us in year 5 and 6 went to Alsop High School to take part in the LSSP Athletics Competition competing against three other schools. We did chest push, triple jump, long jump, obstacle race and relay races amongst other activities. We had great fun competing against other children scoring points for our team. We came overall second place with the winning school beating us by just 4 points. At first we were nervous but once we started to run it was brilliant. Some of us are year 5 and hope we will get chosen again next year!
LSSP Year 2 Mat ball City Finals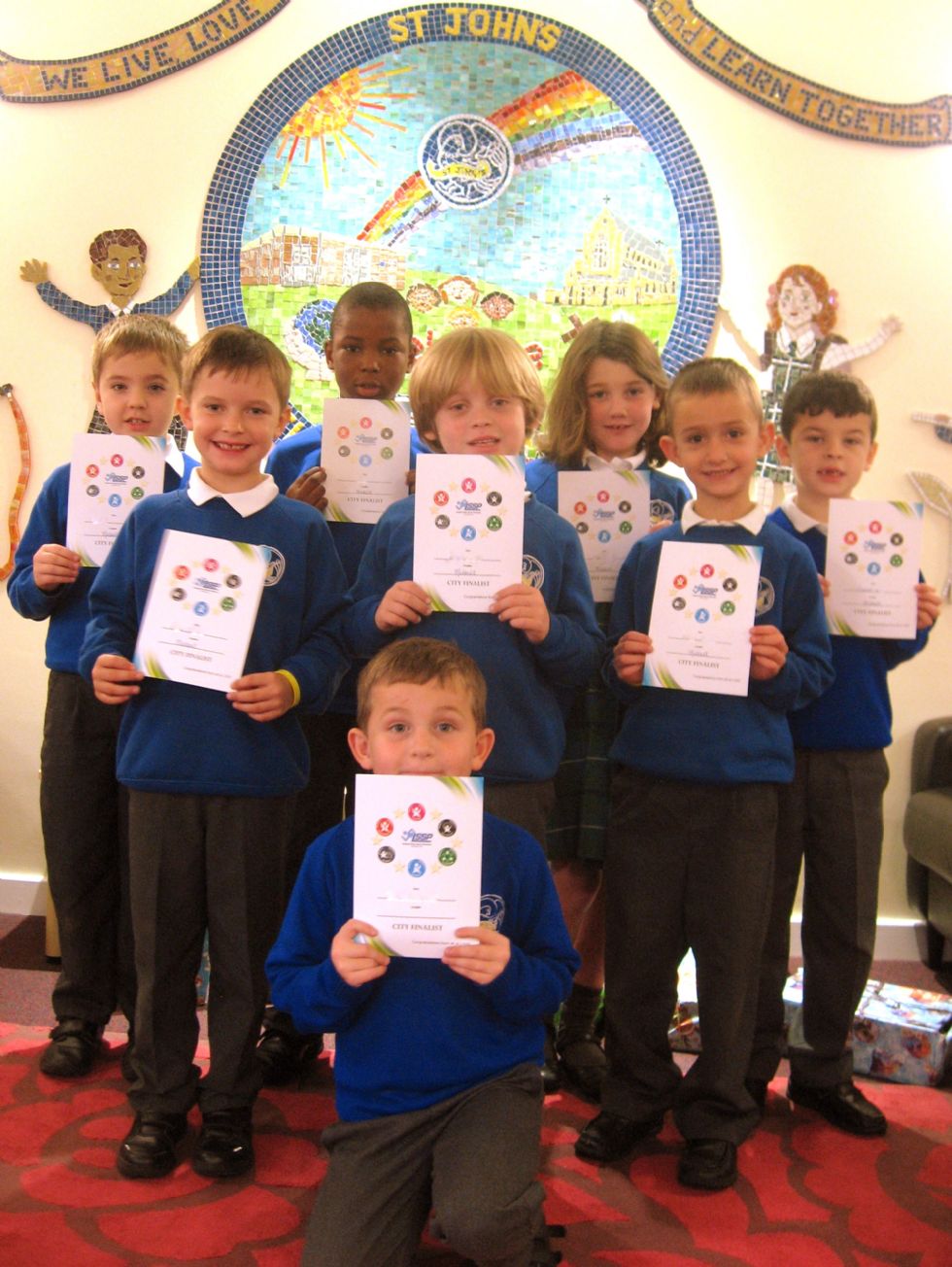 We took part in the year 2 Mat ball City Finals this week competing against all the best teams in the city. We came 5th out of all the schools in the city. We enjoyed playing especially when we won our games. It was brilliant to be in a City Final and receive a certificate.

The Hunchback of Notre Dame

Everyone at St John's recently enjoyed a fantastic theatre production of The Hunchback of Notre Dame. It was a fantastic performance that had us all on the edge of our seats with excitement and joining in with singing and dancing. To see the pictures, please click here.
Nursery Collection Policy

Nursery latest collection policy is available to download on the Nursery page, or if you would just like to read it please click here.
School Nurse Drop in Sessions

If you have any concerns that you would like to discuss with St John's school nurse, Ms Harris has arranged drop in sessions on the times below, just turn up.
Drop In Times

| | | |
| --- | --- | --- |
| Tuesday | 1/12/15 | 14.45.15.45 |
| Wednesday | 13/1/16 | 09.00-10.00 |
| Tuesday | 9/2/16 | 14.45-15.45 |
| Tuesday | 8/3/16 | 09.00-10.00 |
| Wednesday | 13/4/16 | 14.45-15.45 |
Latest LSSP Sports News

The Year 5 / 6 girl's football team have written about their first LSSP sports competition of the term and the Year 3 /4 hockey team have also been in competition. For pictures of their awards please click here.
Y6 Writing Inspired By Michael Rosen

We recently were very fortunate to visit the Philharmonic Hall to watch a performance by the famous author – Michael Rosen. Year 3 to Year 6 had an amazing morning and we were really inspired by his funny stories and childhood experiences. We have written letters to say 'thank you' for this wonderful day. Click here to read them.
Y6 Autumn Poetry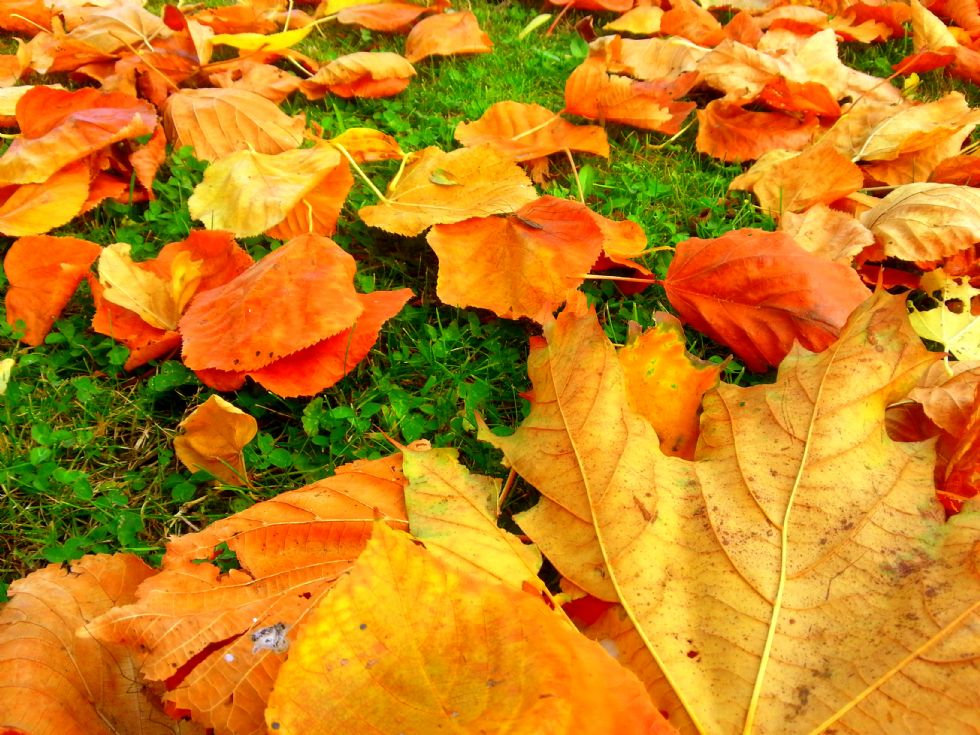 Year 6 have been reflecting on autumn, after sharing lots of ideas in class, they were inspired to write poetry about how autumn makes them feel. Click here to see what they came up with.
Weekly Attendance/Stars Of the Week September Updates

All of September's Weekly Attendance and Stars of the Week are now up on the site.
For September's Stars of the Week please click here
For September's Weekly Attendance please click here.
Y6 Trip To Winmarleigh Hall

At the start of term Year 6 embarked on an exciting and memorable trip to Winmarleigh Hall, Garstang, near Preston. Whilst they were there, they experienced some fantastic outdoor activities such as abseiling, high ropes, zip-lining, quad bikes and archery. Click here to see some photos
KS2 Visit to see Michael Rosen

Everyone in Key Stage 2 enjoyed a morning at the Liverpool Philharmonic, being entertained by the poet and author Michael Rosen. To see how they got on, please click here.
LSSP Year 1 and 3 Football Competition, Year 1 Reach Power League Final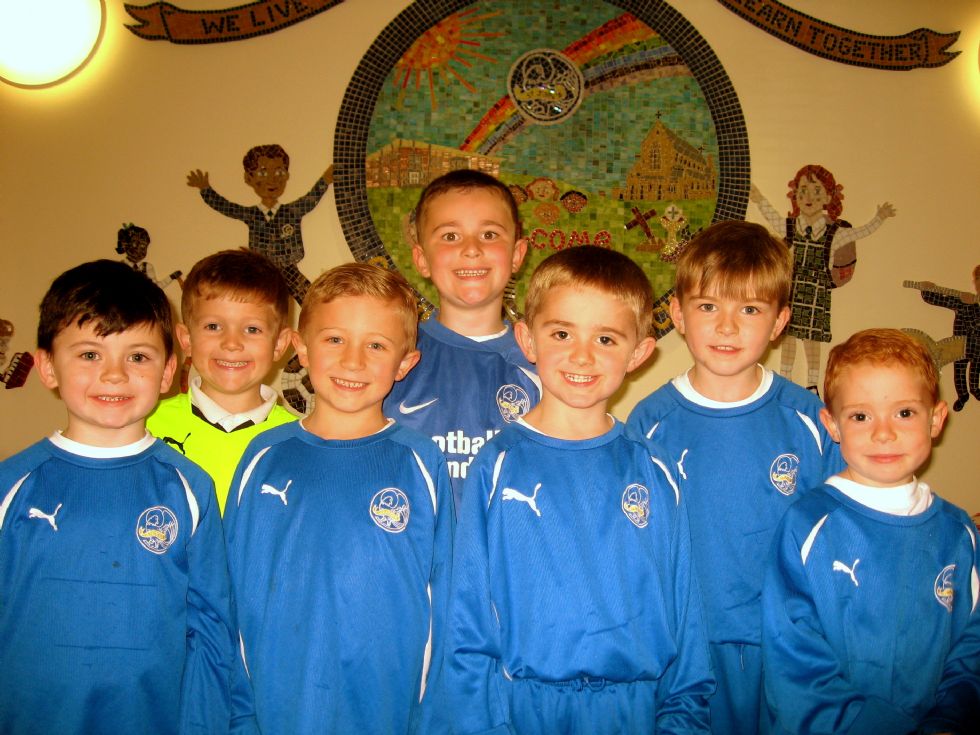 Both our Year 1 and 3 boys took part in a local schools football tournament, run by EFC at The Power League. The boys played well and enjoyed the experience, playing in a team at a competition. Year 1 boys won every game and reached the final, losing 3 - 2 with our leading scorer scoring 20 goals, scoring in every match. We look forward to other opportunities later in the year. Well done. To check out our LSSP page please click here.
Art Club

Miss Taylor has updated her Art Club blog with what Group 1 were working on (giraffes!) in week 2 and week 3. Check the links out below.
Autumn Term School Dinner's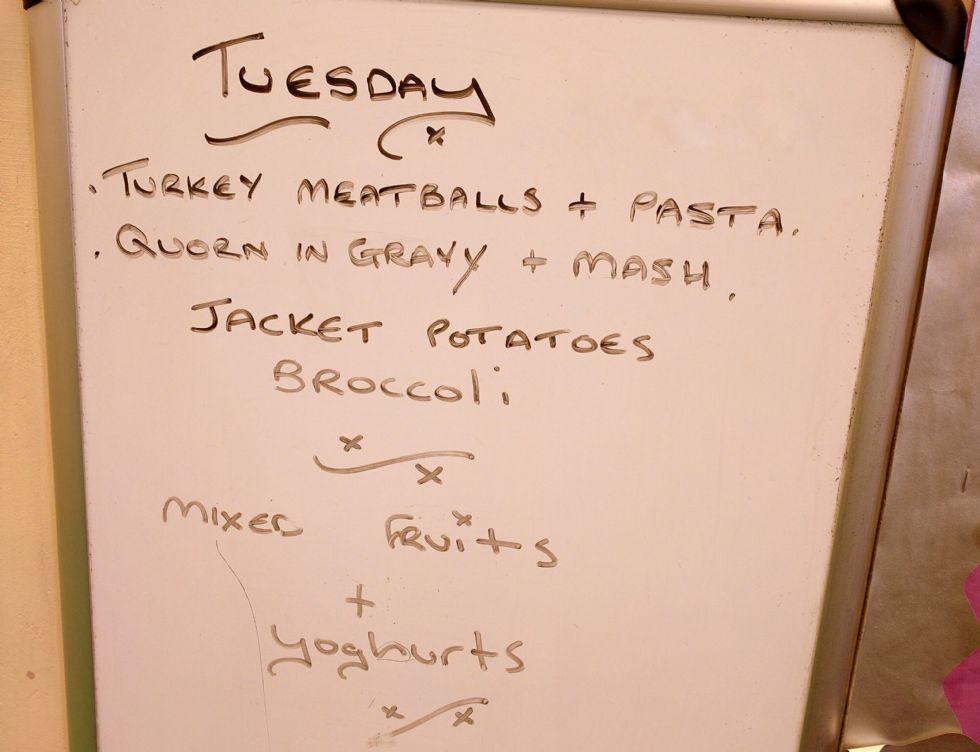 St John's Autumn Term school dinner menus are available on the school meals page here

Bringing Books To Life

We recently had a visit from Clare, from the London based 'West End in Schools'. She spent a whole day with us and worked with our Early Years and Key Stage 1 children.
The day was based on the Julia Donaldson book 'The Troll'. Each class listened to the story and music associated with the story, and interpreted the story through dance and mime.
Each class performed their finished dance for their teachers and all agreed it was a marvellous day, with a wonderful finished product!
Click here for more pictures.