Nativity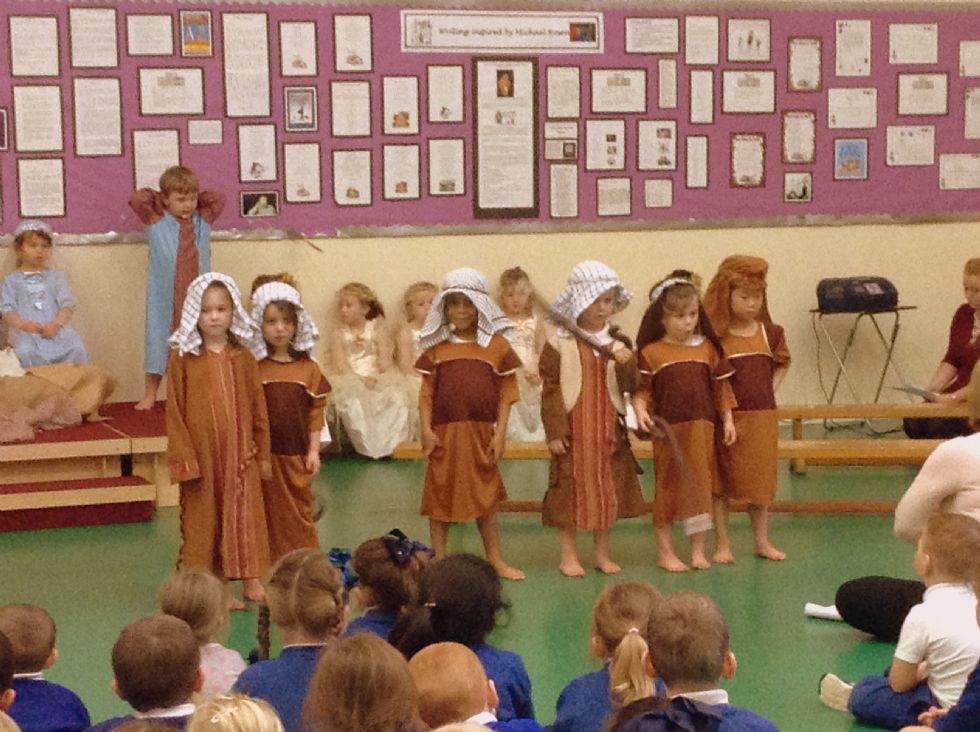 Singing, acting, performing and dancing was the order of the day on Thursday 7th December for Gruffalos and Funnybones!
We performed our well-rehearsed production – 'It's a Baby!' for our families and visitors. We loved singing to the songs, especially our favourite – The Innkeepers Song!
Our Narrators, Guests, Shepherds, Angels, Wise men, Camels, Mary and Joseph, and Innkeepers performed beautifully! They remembered their lines really well, and the expression they added was fantastic to see! The children really enjoyed performing their Nativity, and were so excited to see their visitors there!
Thank you so much for your support with costumes and learning lines and song words. It was evident how hard you worked and you must be so proud of the children, as we are too!
Have a lovely Christmas time, and enjoy the holidays and the New Year!
The Reception Staff