Mud Kitchen
We have recently set up a Mud Kitchen in our outdoor area, which has proved to be very popular with both children and adults.
Read on to discover the value of a Mud Kitchen, our reasons for setting it up, and what our children gain from it.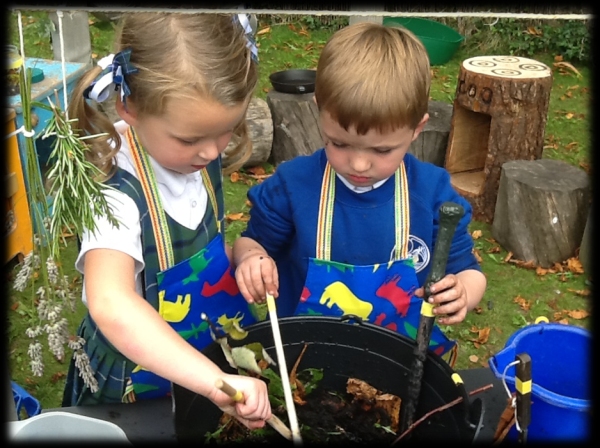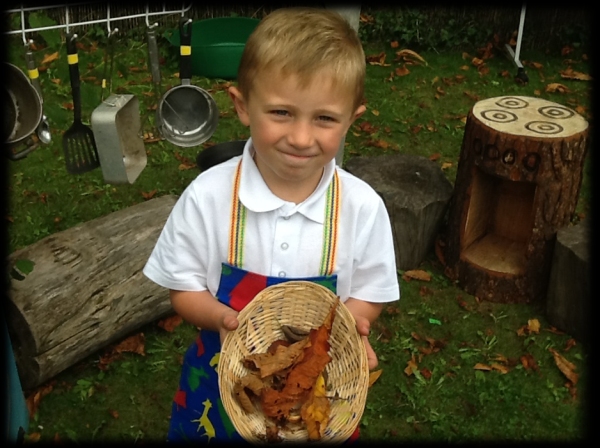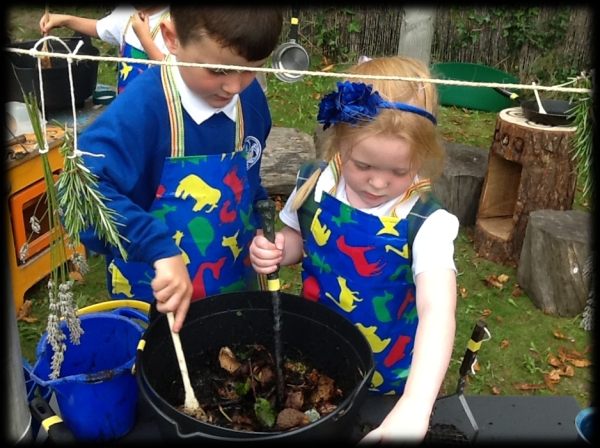 Why a Mud Kitchen?

Young children are endlessly interested in and eager to explore the stuff of the earth, how materials behave and what they do.
Young brains develop through making connections, discovering and investigating the world around them. This is even more powerful if they are the ones making things happen. A Mud Kitchen allows the children's' imagination and thinking skills to develop through the exciting activities of mixing, stirring and asking " What if …? "

Get Busy In It!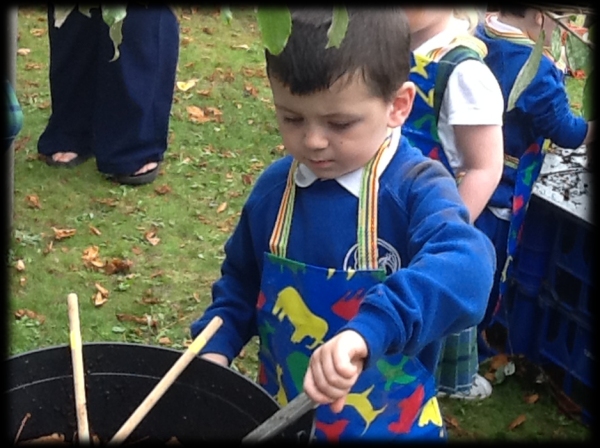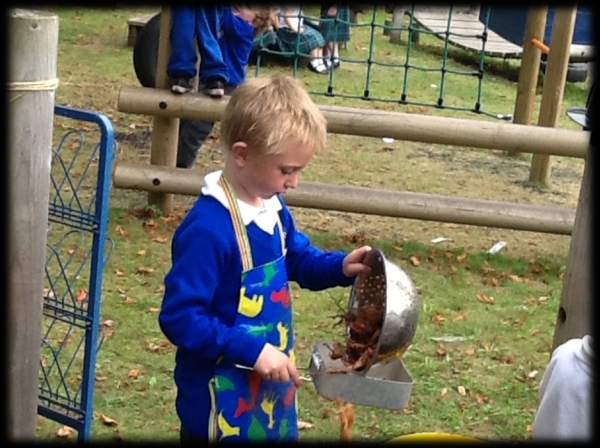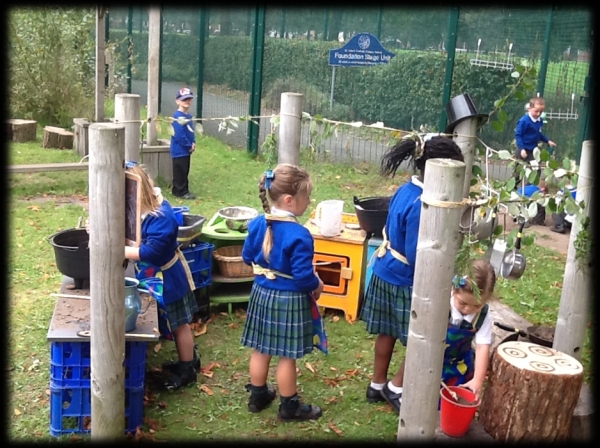 In the Mud Kitchen the children engage in an incredible variety of actions such as filling, pouring, emptying, transferring, mixing, stirring, whisking, frothing, scooping, moulding, mark-making, sharing, measuring and sieving, to name but a few!
The children also learn to co-operate, plan and work together and develop their imagination. Thus , the mixture easily becomes coffee with sugar, a birthday cake, soups and stews, ice cream in many flavours and magical potions. And , of course, flower petals will always become perfume!
But most importantly of all, this area provides endless opportunities for talk, questioning and discussion with others.