Liverpool Sports Partnership

Sports News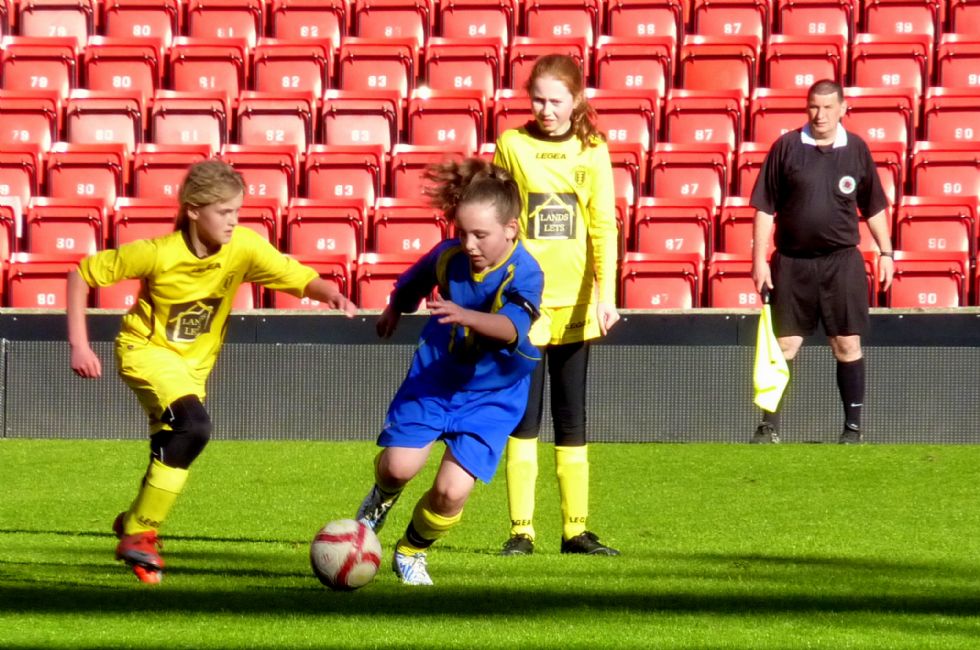 St John's partner with LSSP, the Liverpool School Sports Partnership for many of our sporting activities.
LSSP Sports Club

Daily Lunchtimes

12.30-1.15p.m.

Mrs Evans/

Mr Williams

School Yard
/Small hall (wet)

Open to KS1 and KS2
Recent Sports News
Merseyside Gymnastics Finals 2018

For the 2nd year running our KS2 gymnastics team made it to the Merseyside Gymnastics Finals, at Steble Street. They once again competed against the best teams in the region for their sport. Mrs WIlson, their coach said she was extremely proud of all the children who worked extremely hard to make it to the finals. Please click here for some more pictures.
LSSP Dance Festival 2018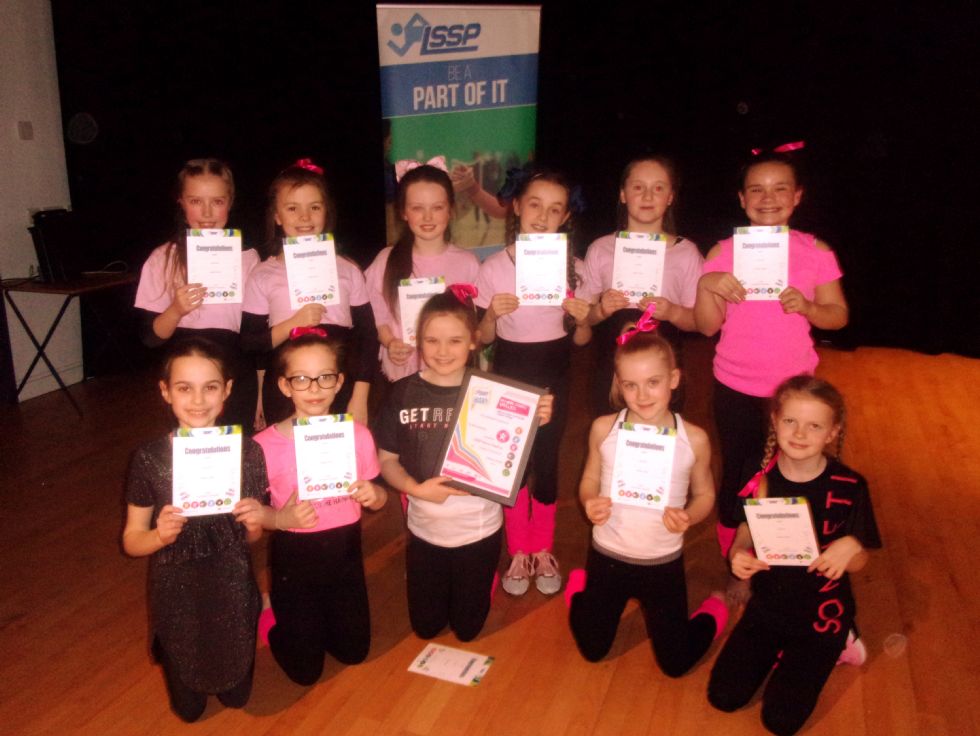 Dance club took part in the LSSP Dance Festival at The Academy of St Nicholas. Everyone had a great time performing and all received certificates for their hard work. Please click here for more pictures.
LSSP Year 6 win 2-1 at Anfield Sports Centre Football Cup
The Year 6 football team went to Anfield Sports Centre to play a cup game against All Saints Primary School. It was a really close hard thought game, that was really exciting to watch. Year 6 played brilliantly, winning the game with a goal in the last couple of minutes to finish 2 - 1. One of our pupils was man of the match scoring both our goals, one of which was a corner kick curled in to top corner of the goal.
LSSP Dodgeball final

Our Year 6 Dodgeball team went to play at the Dodgeball finals at the Firefit Hub in Toxteth. The children had a great time compteting in the competion.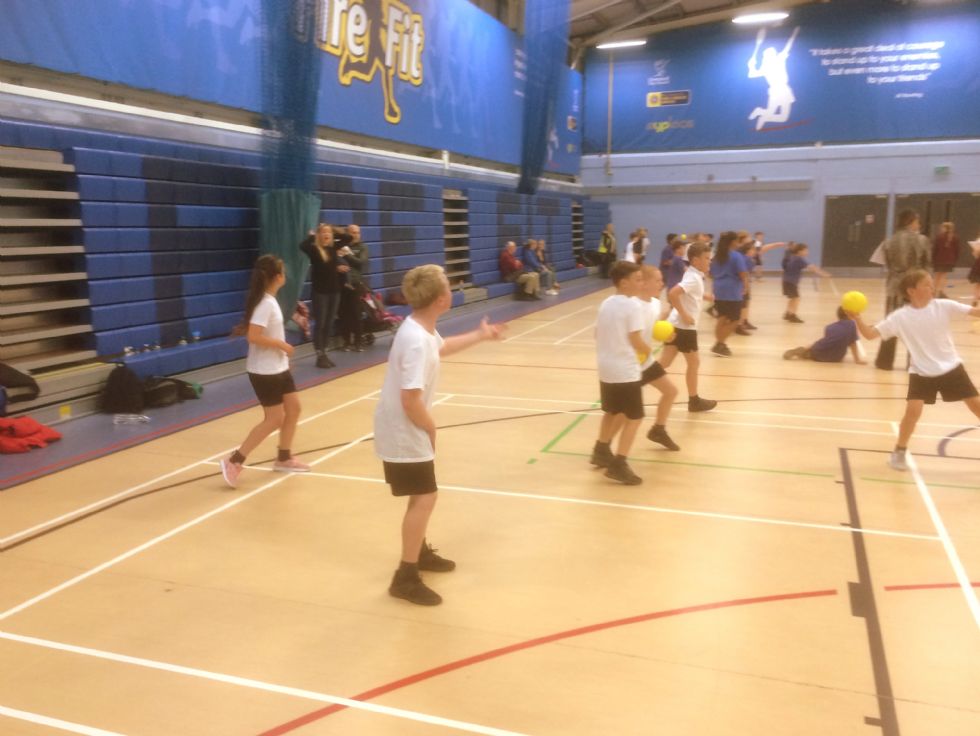 LSSP /LFC Academy Year 2 and 3 Football Competition
We took 2 teams from each year group to play at LFC Academy in their annual football competition. All the boys were so excited to play in this event and go to The Academy and enjoy the fantastic indoor facilities. Liverpool provided each team with a coach to have a warm up session and to look after them during the afternoon along side St John's staff.
We had a team from both year 2 and 3 who reached the semi finals but sadly missed out on the final. However, it was a great afternoon of excitement and football and a memory to last a long while.
Kurling team through to LSSP semi-finals

St John''s Kurling team competed in an LSSP Kurling competition hosted at Notre Dame. Our children had a great time and one of teams are through to the semi-finals. Well done boys and girls.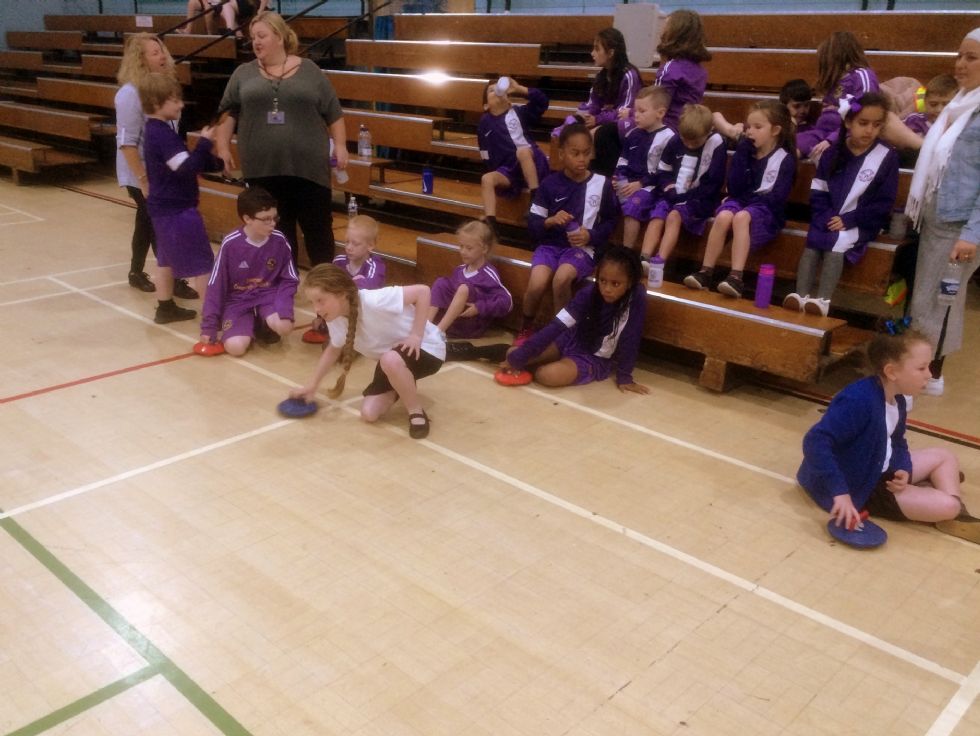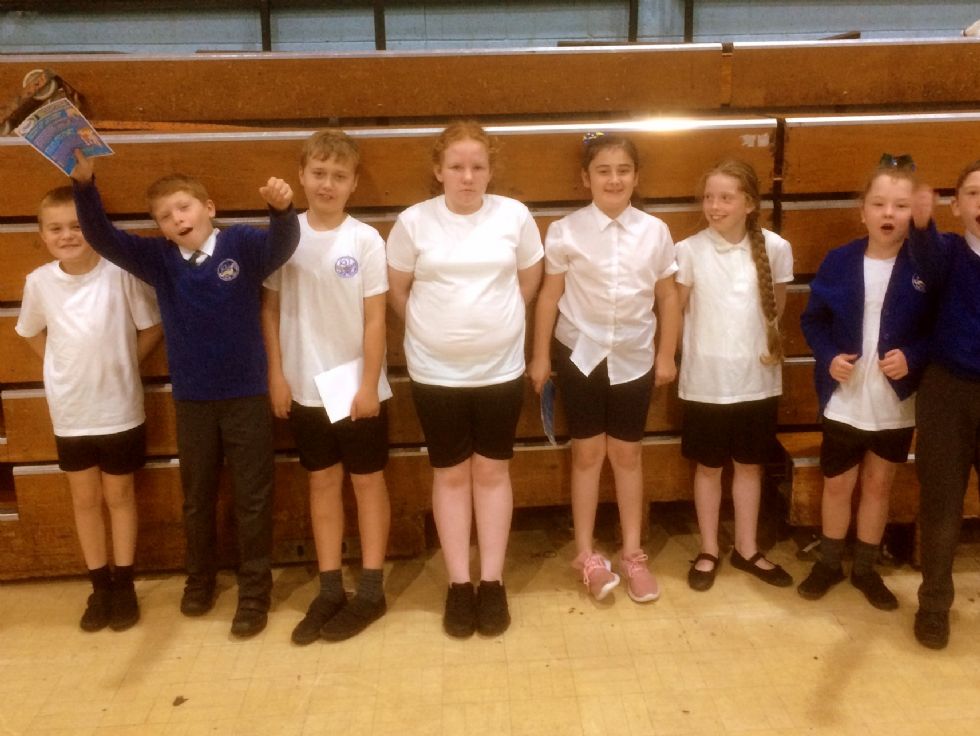 Dodgeball Competition

Year 5 and 6 went to play Dodgeball this week. Pupils did a fabulous job in the competition. Our Year 6 team made it through to the city finals. Our Year 5 team just missed out on the finals, placing 4th overall, surpassing all expectations. Good luck to Year 6 and well done to Year 5.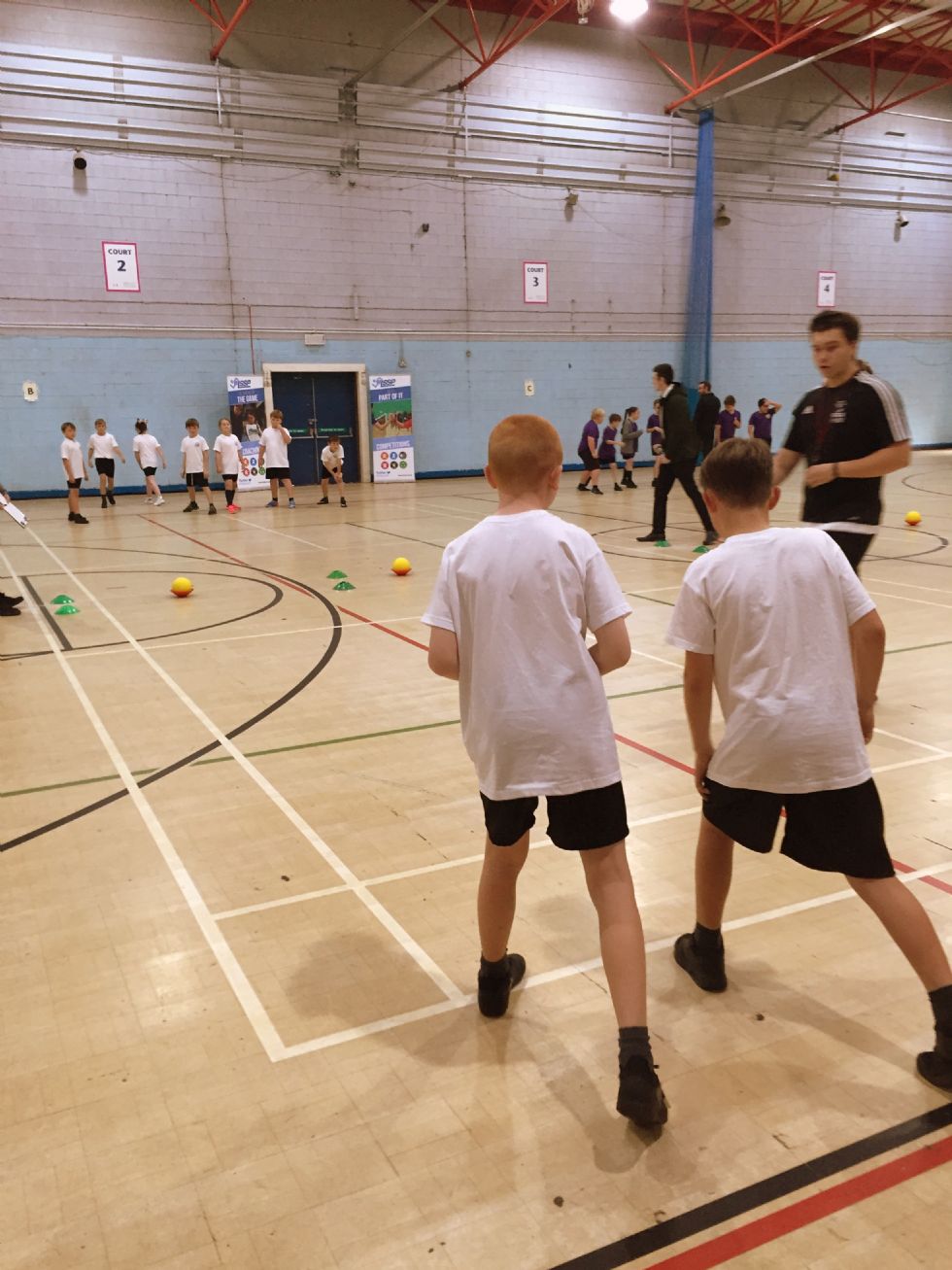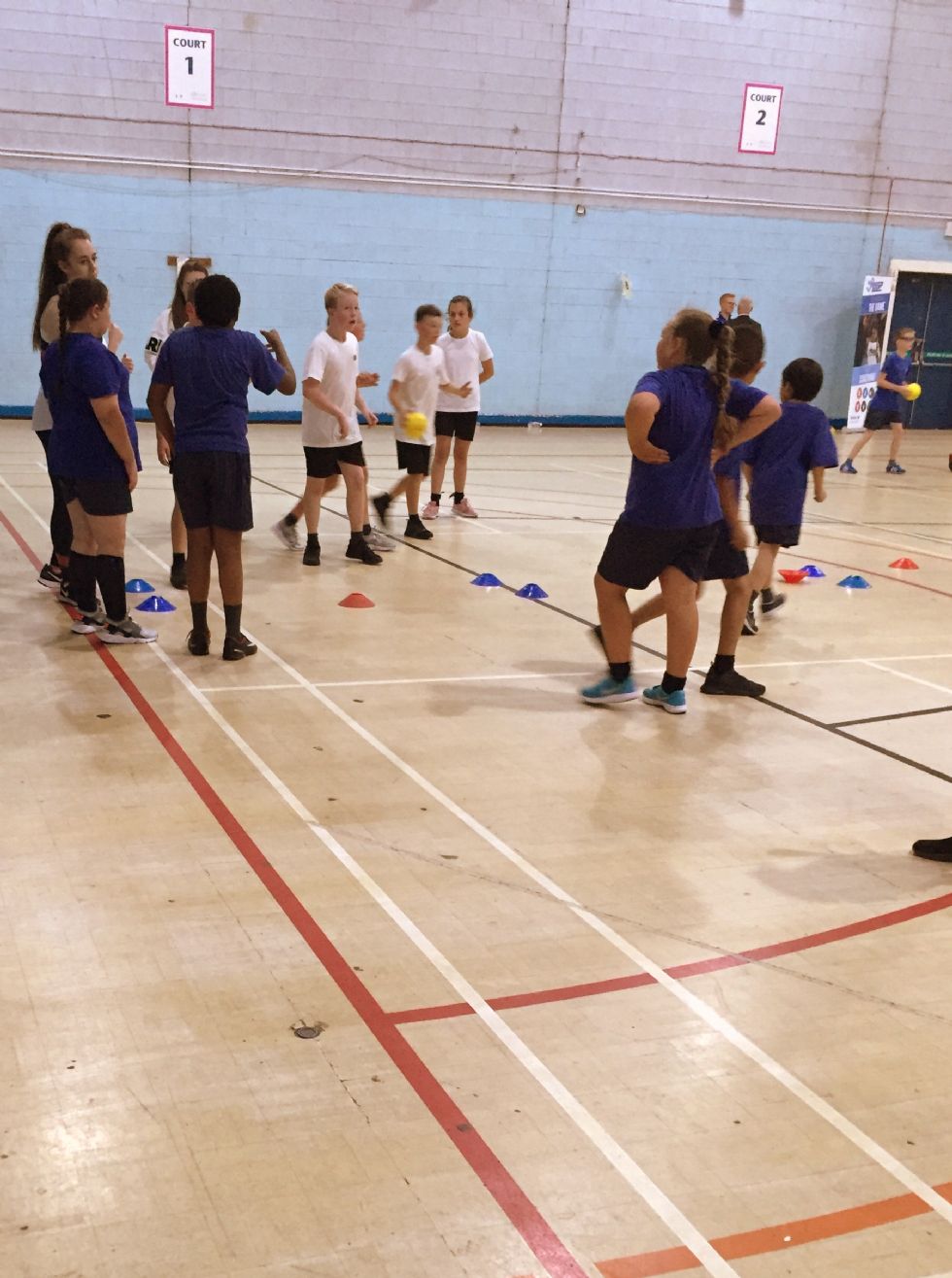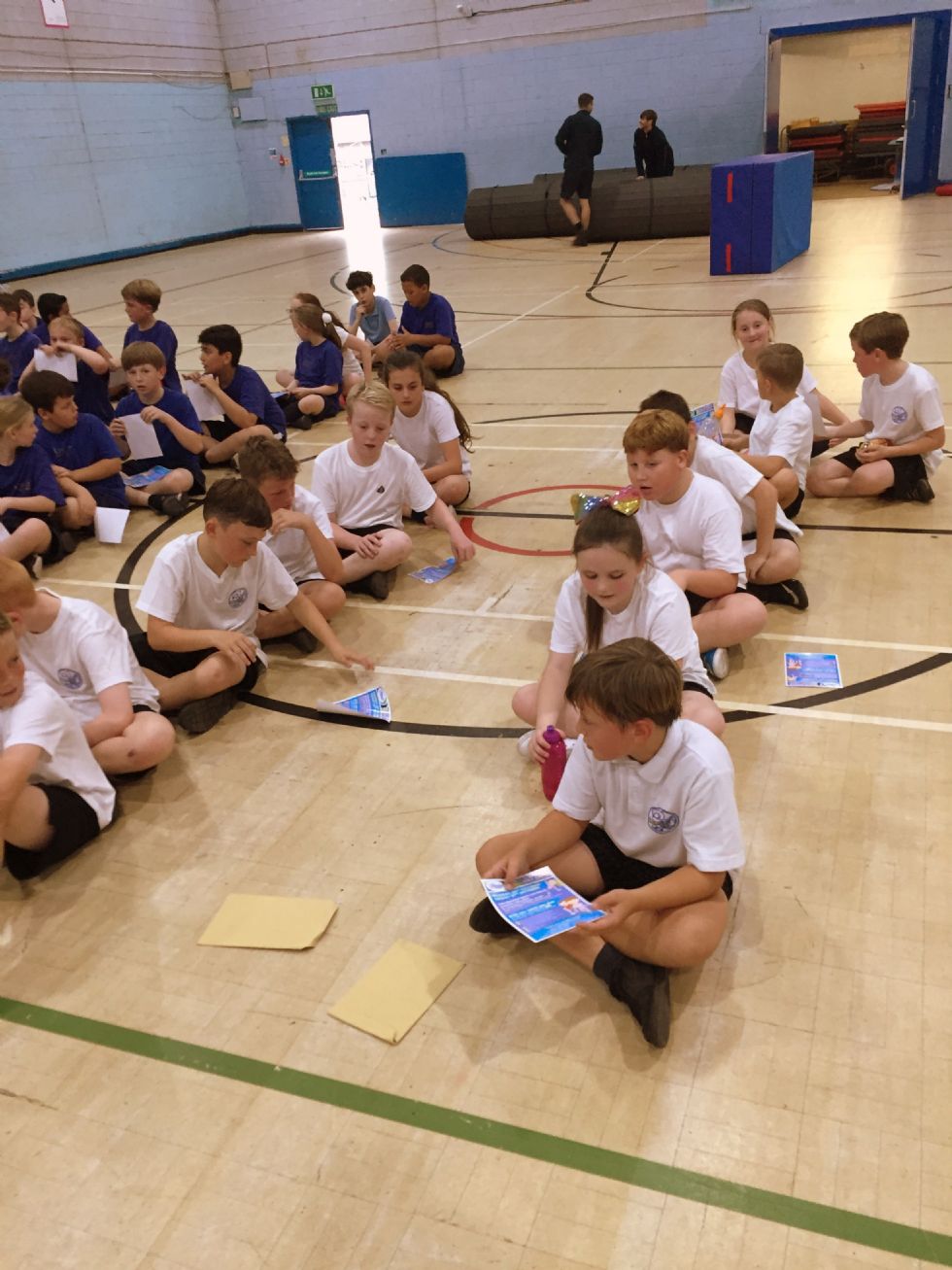 LFC Young Fan Initiative

St John's took part in Liverpool Football Clubs Young Fan Initiative and were given tickets for four LFC matches this season.

To read some thoughts from the pupils who had the opportunity to go to Anfield, often for the first time, click here.
Merseyside Gymnastics Finals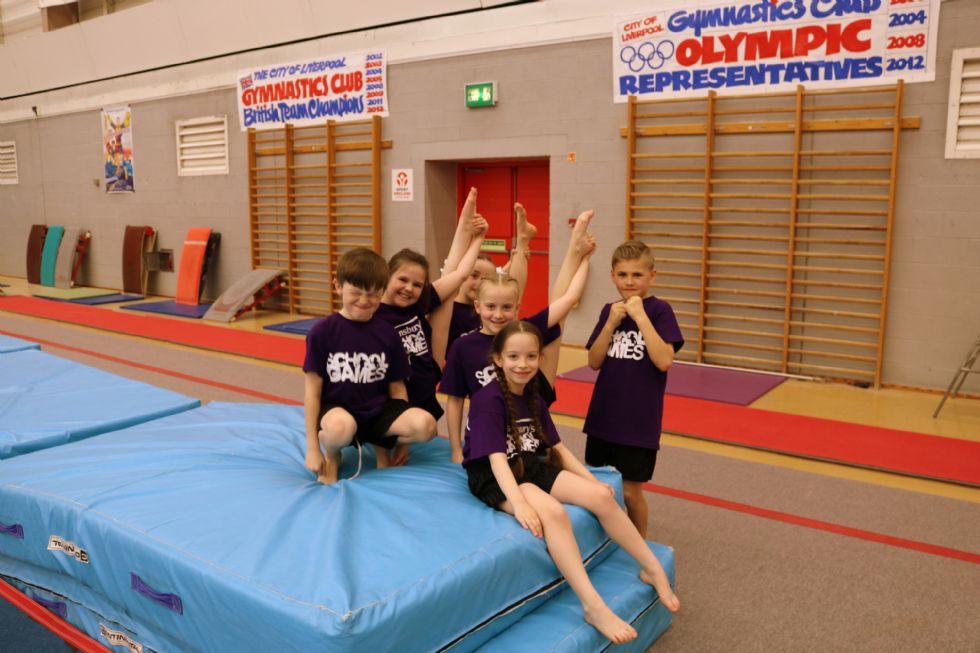 Our KS2 Gymnastics Team performed at the Merseyside Finals last week and represented St John's with pride. The children enjoyed the experience competing with the best children in the region in their sport and are already looking forward to another opportunity to compete.
Well done to the boys and girls in the team, we are proud of you.
KS2 Through to Merseyside Gymnastics Finals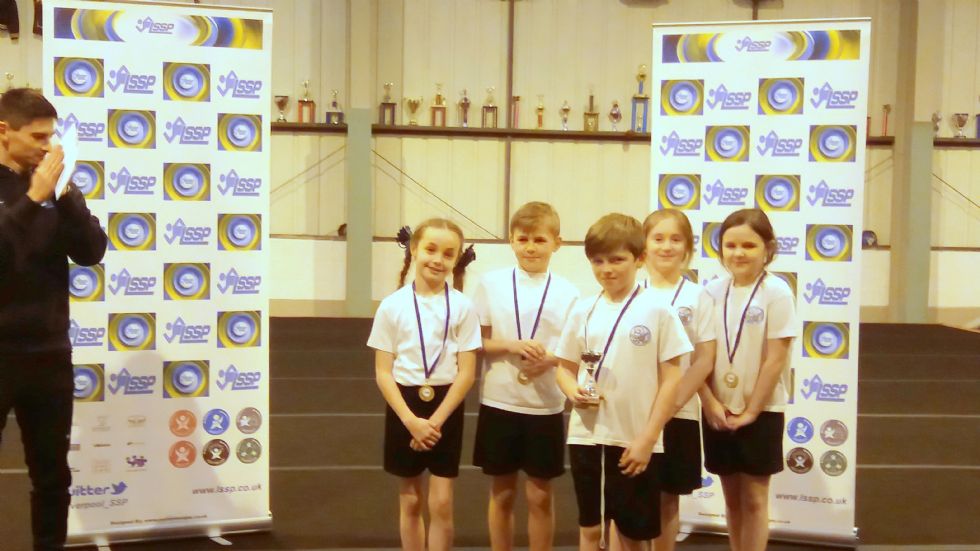 Our KS2 Gymnastics Club achieved great success in winning the Liverpool competition and now go on to represent Liverpool in the Merseyside Gymnastics Finals later this month on 23rd March. We congratulate them and wish them well in the finals.
Football - Y6 Boys
St John's V All Saints Primary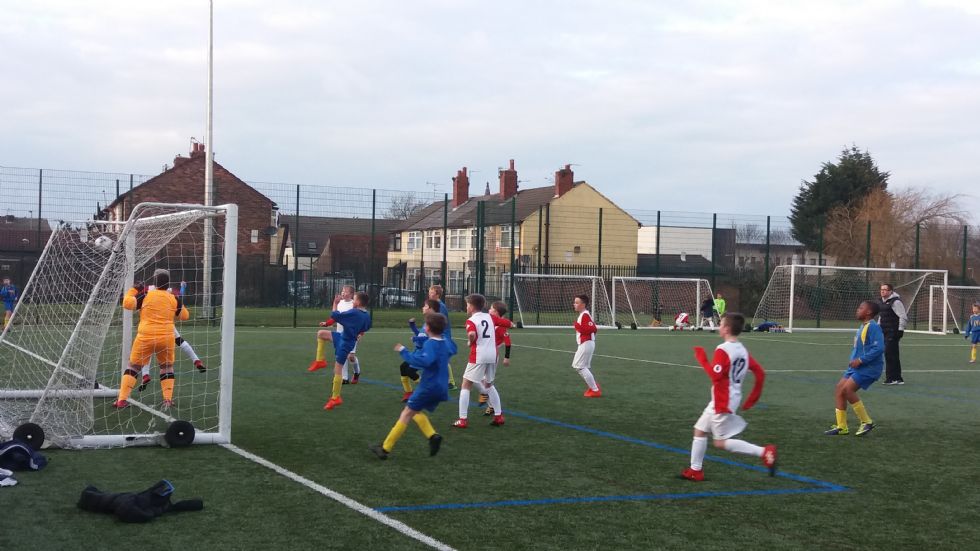 The Year 6 boys football team playing All Saints Primary School at Anfield sports centre.

Table Tennis Club - Merseyside School Championship 2016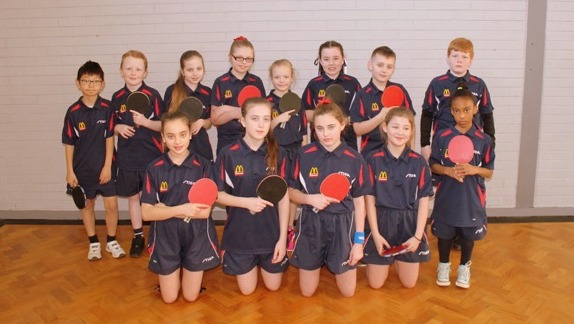 Our table tennis club competed at the Merseyside School Championship 2016.
Liverpool FC Academy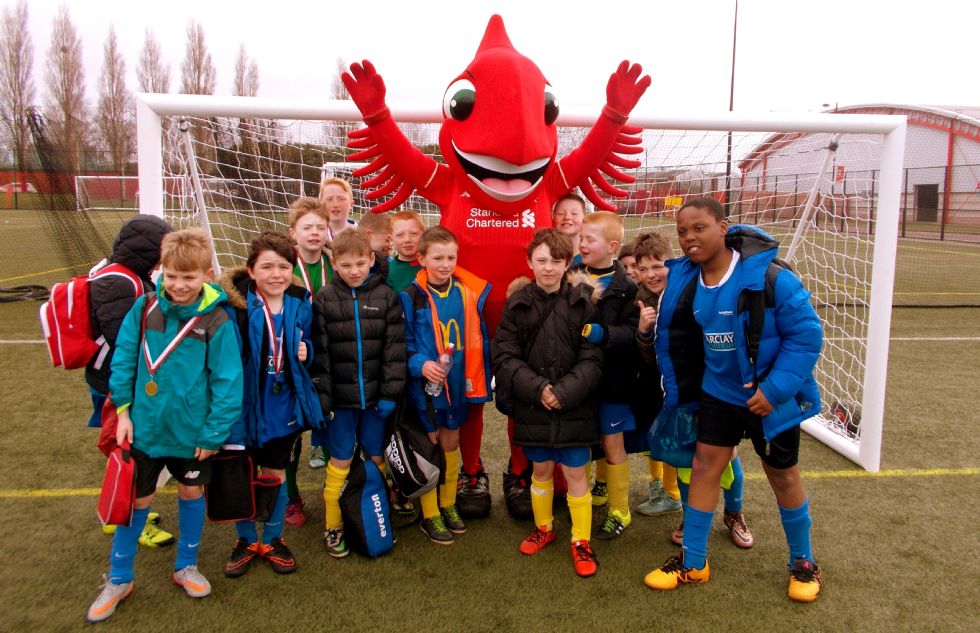 We recently took part in a competition at Liverpool FC Academy for year 6 children. Our year 6 children were unable to attend so we decided to take a Year 4 and Year 5 team. Both teams were amazing. Year 5 just missed winning the competition coming a close 2nd, while year 4 came 4th overall.
As an added bonus one of our Year 5 boys was picked as player of the Tournament! Congratulations Boys!
Year 5/6 Boys Football
Mr Williams took the Year 6 children to an event during the school half term break giving Year 6 a chance to represent the school, with SATS on the horizon they haven't been able to take part in sporting events.
The boys played really well and only just lost out being winners but they enjoyed the experience and the occasion. Well done boys!
Swimming Gala
Both KS1and KS2 children recently took part in the city wide swimming galas at Wavertree Aquatics Centre. For many it was a new and exciting experience to race against other children.

All the children performed well and although we didn't win the event both teams ranked quite high up the results table.

Well done to all the girls and boys who took part and we look forward to next year's gala's.
Year 3 /4 Water Polo
Although it was during our half term Mrs Evans kindly took a group of children to what is a new event for most.

The children loved the opportunity to represent the school and compete against other children.

Well done to all who took part, who were a credit to our school in how they played and represented the school.
Year 3 LSSP New Age Kurling Competition

Year 3 recently took a trip to the North Liverpool Academy to take part in the LSSP New Age Kurling Competition. Everybody enjoyed their first Kurling session. Staff at the event were very impressed with two pupils who got their stones onto the target everytime.
Year 1 Visit LFC Academy & Other Football News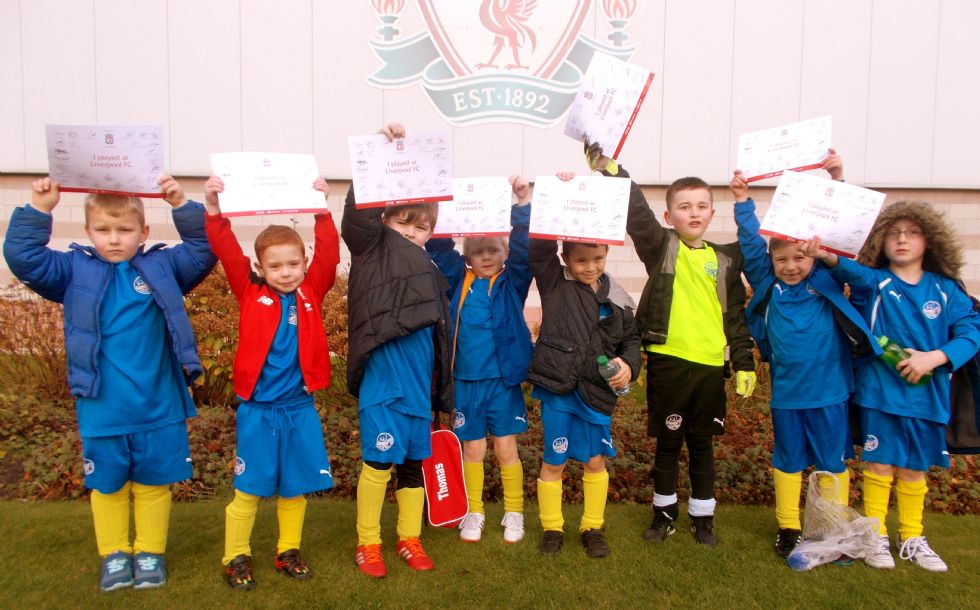 Year 1 boys enjoyed a morning at LFC Academy playingin a fourth competition. Liverpool took great interest in one of our boys and has asked him to come back and do some training at the academy. Our girls football team played a league game at North Liverpool Academy. They played against Our Lady Immaculate and won the match 3-2. The winning goal was scored in the last minute. The boys also played a friendly match and drew 2-2.
St John's Awarded Sainsbury's Games Gold Award

Gerry Wigglesworth, manager of the LSSP (Liverpool Schools Sports Partnership), came to our Achievement Assembly today to present the children with the Sainsbury's School Games Gold Award. Both KS1 and KS2 achieved this award.
The award represents the high level of sporting involvement across the whole school. This includes involving play leaders, supporting younger children at lunchtimes, sports councillors, a high level and wide variety of competitions and being able to move children on to a higher level at different sports.
This is a marvellous achievement and we are very proud of our latest award.
Click here to see more pictures.

LSSP Year 2 Gymnastics Competition

Year 2 pupils proudly showing off their LSSP Gymnastic Certificates.
LSSP Year 5/6 Athletics Competition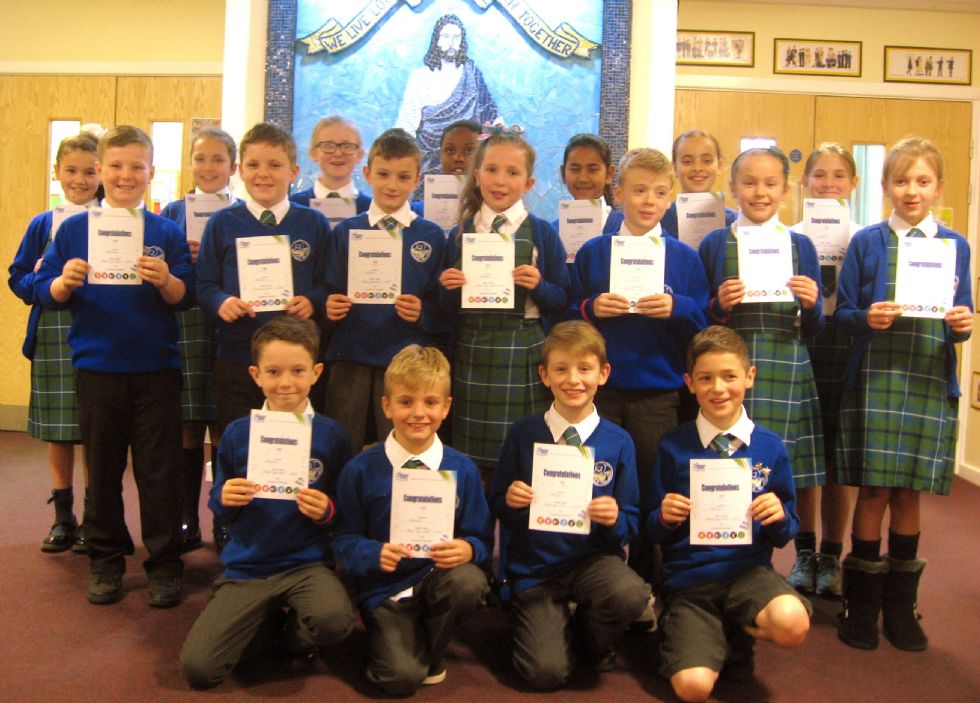 "Twenty of us in year 5 and 6 went to Alsop High School to take part in the LSSP Athletics Competition competing against three other schools. We did chest push, triple jump, long jump, obstacle race and relay races amongst other activities. We had great fun competing against other children scoring points for our team. We came overall second place with the winning school beating us by just 4 points. At first we were nervous but once we started to run it was brilliant. Some of us are year 5 and hope we will get chosen again next year! "
LSSP Year 2 Matball City Finals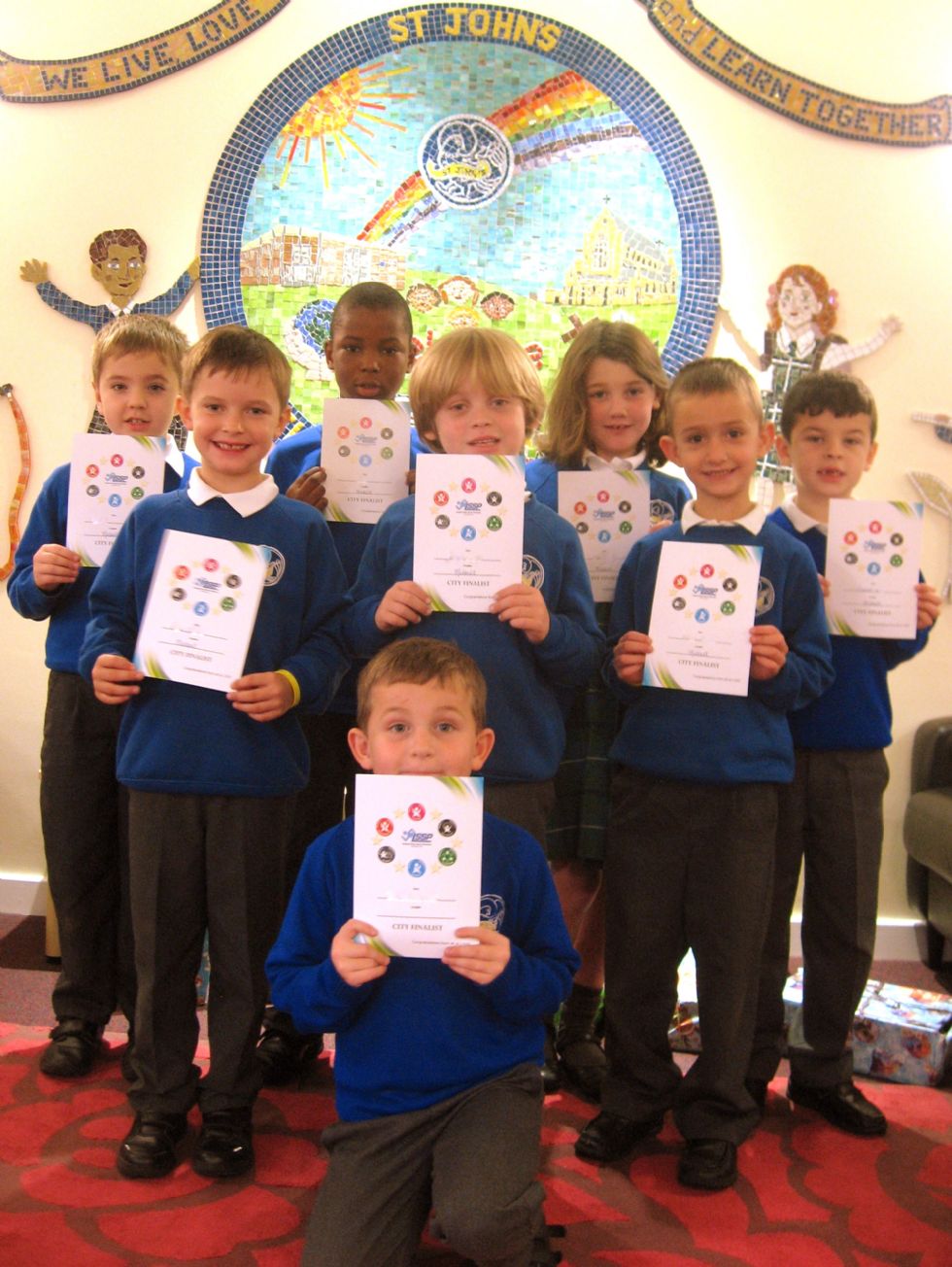 We took part in the year 2 Matball City Finals this week competing against all the best teams in the city. We came 5th out of all the schools in the city. We enjoyed playing especially when we won our games. It was brilliant to be in a City Final and receive a certificate.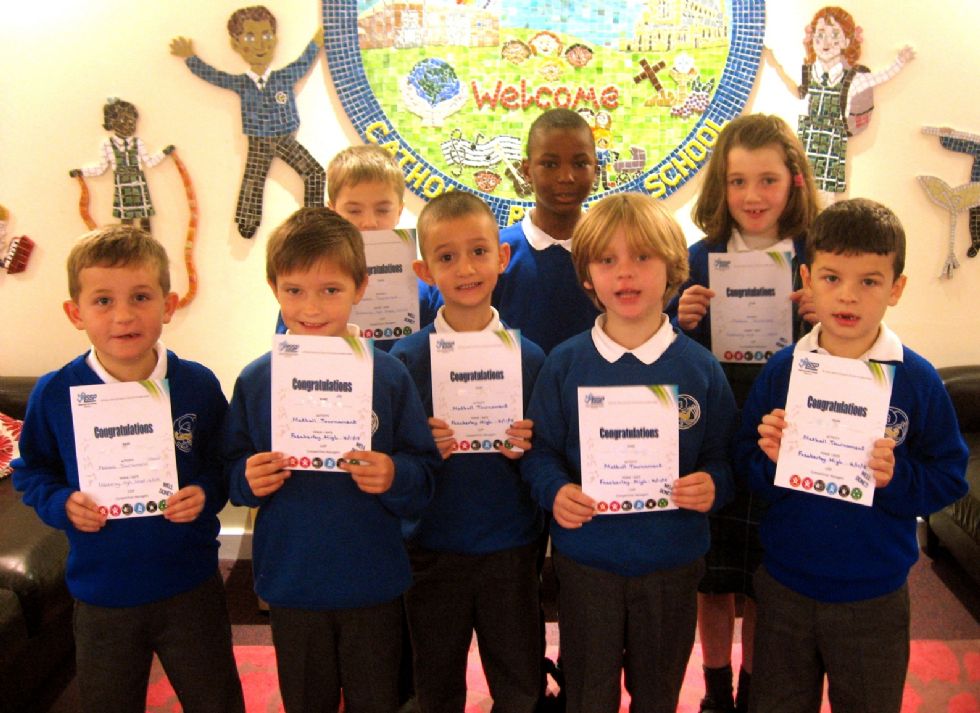 Year 5 / 6 Girl's Football Competition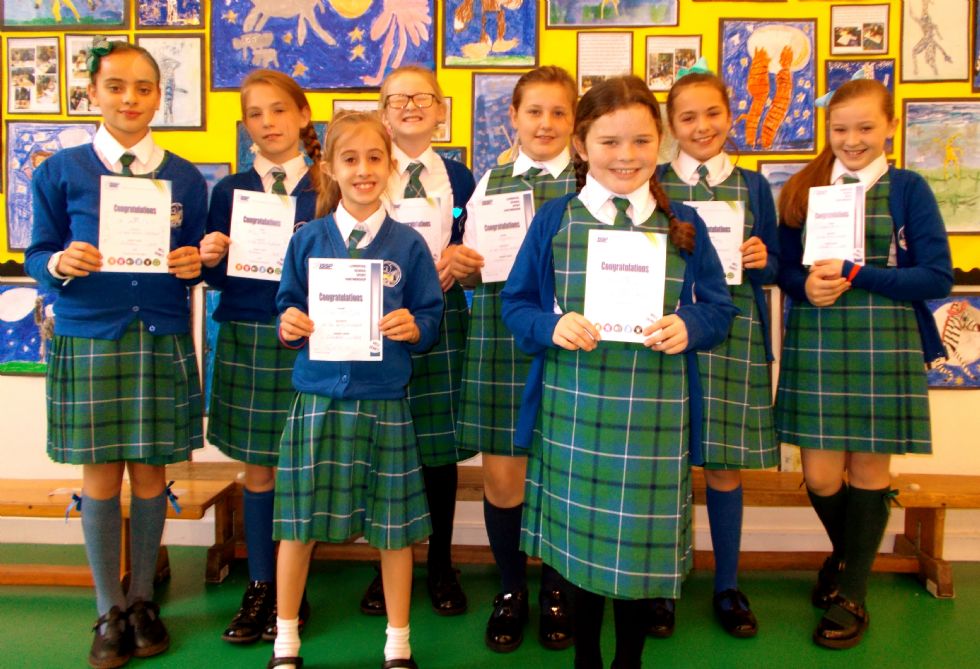 "This was the first competition of the season and we played four games in all. Winning one, drawing two and losing one game meant we came 4th in the competition. We really enjoyed the chance to play for our school and we will do better next time.
We are looking forward to more games because it was fun and exciting. Back at school we told everyone at assembly how well we did and received our certificates in front of the whole school."
Written by the year 5 /6 players.
LSSP Quicksticks Hockey Competition Year 3/4

Year 3 and 4 pupils collecting their competition certificates.
Over the last few weeks the children have represented the school at various sporting competitions. Year 3/4 Quicksticks Hockey took place at Archbishop Beck were our children did well. They were excited to play against other schools and even though we didn't win all our games we played well and enjoyed the fun.
Dance Coiture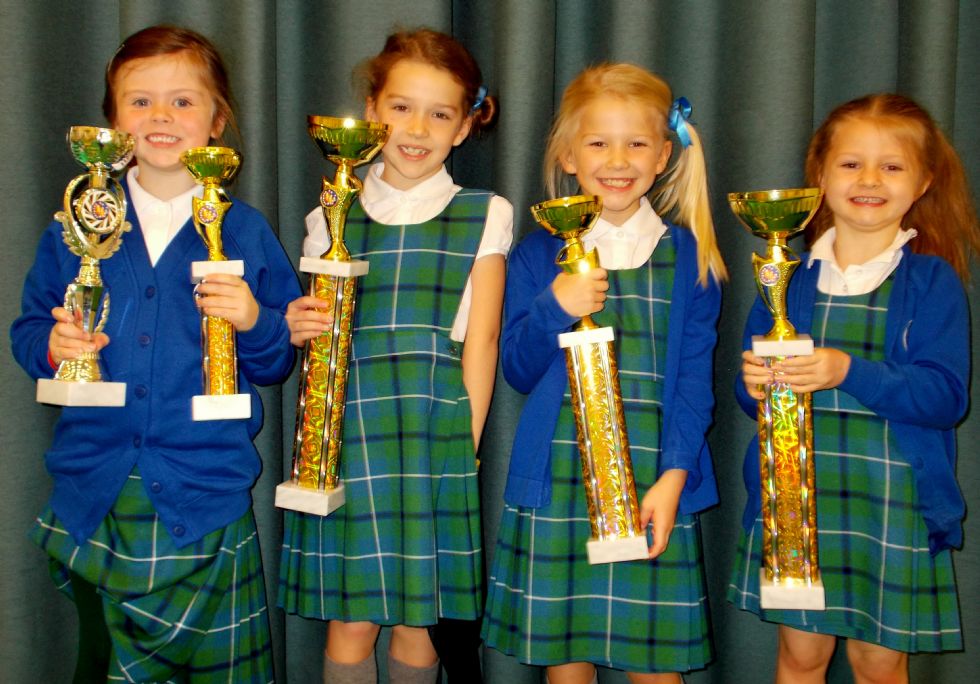 Pupils collecting their prizes in a recent dance competition.
Year 1 and 3 Football LSSP / EFC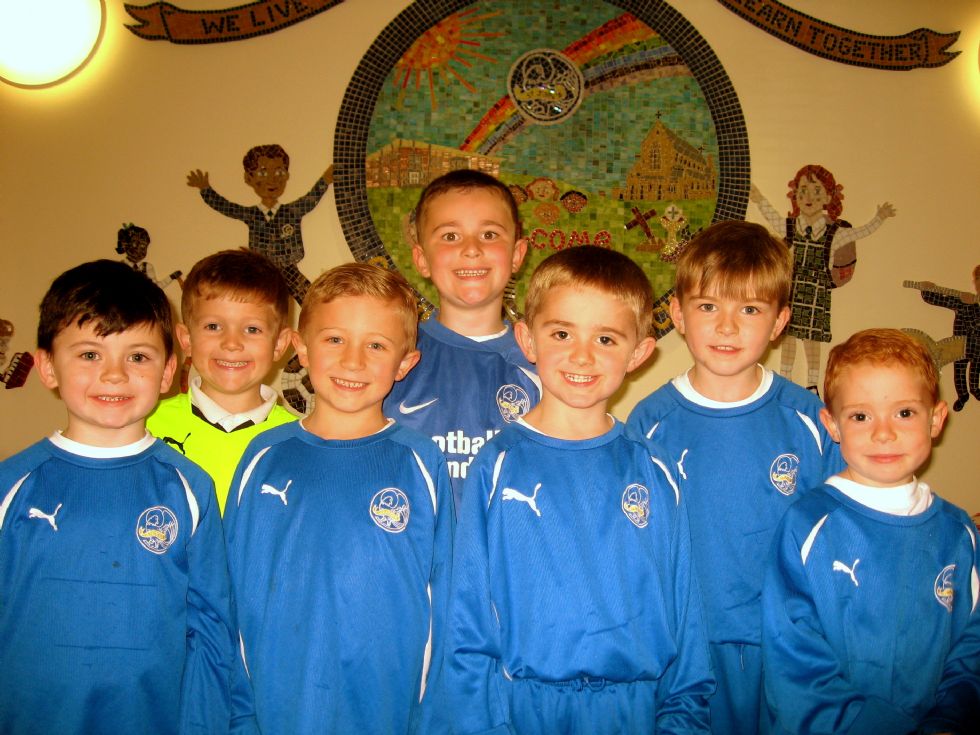 Both our year 1 and 3 boys took part in a local schools football tournament run by EFC at The Power League . The boys played well and enjoyed the experience, playing in a team at a competition. Year 1 boys won every game and reached the final losing 3 - 2 with our leading scorer scoring 20 goals scoring in every match. We look forward to other opportunities later in the year. Well done.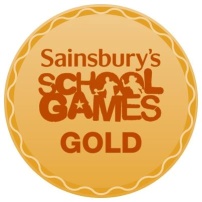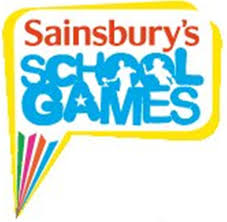 Year 5 Win LSSP Mini Orange Tennis Tournament
Year 5 win the LSSP Mini Orange Tennis Tournament at Wavertree Tennis Centre
One of Year 5 pupils reports,
"Yesterday we went out to represent our school in a tennis tournament. Held at Liverpool Tennis Centre. When we arrived we had an hour coaching lesson on how to play tennis. Soon after we had a tournament. We enjoyed it and competed well. We all gathered up at the end and found the out the results. We finished up winning the tournament."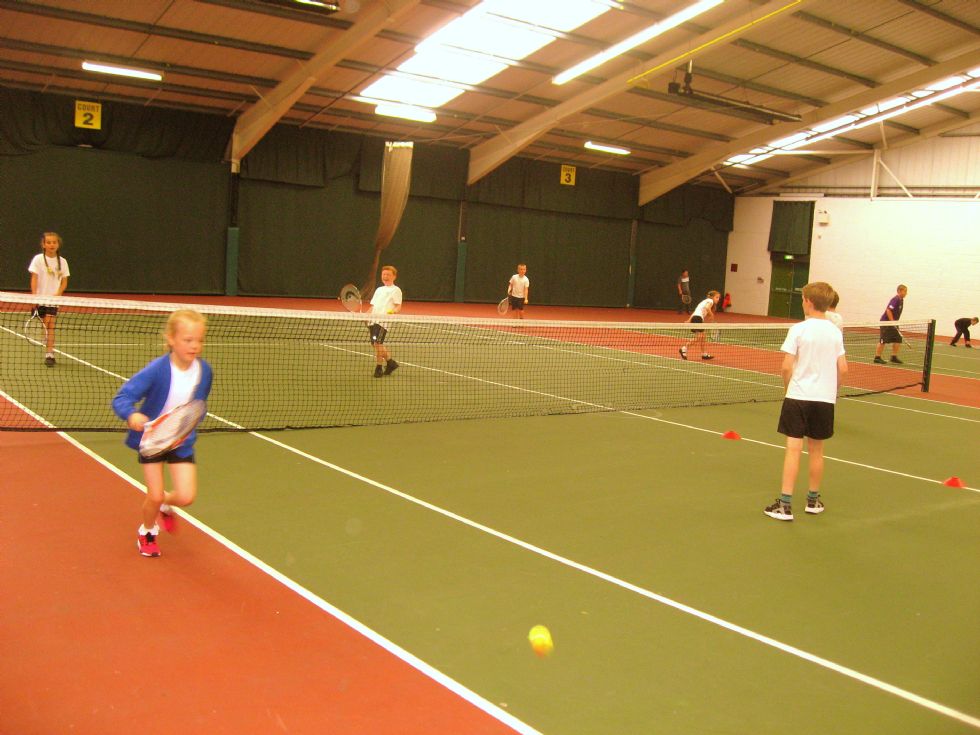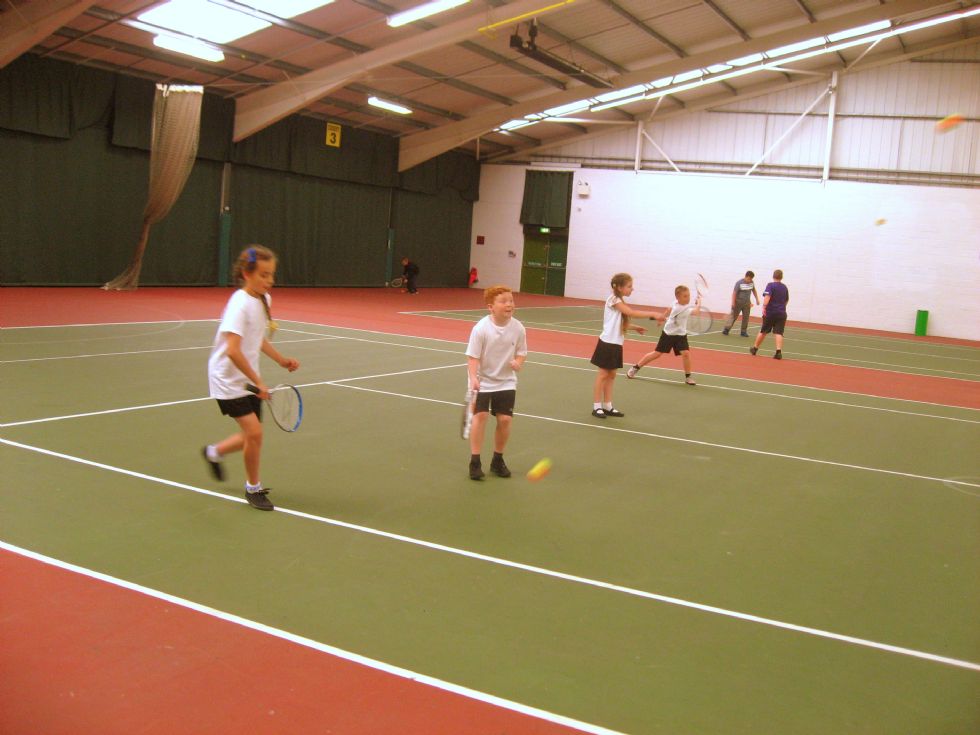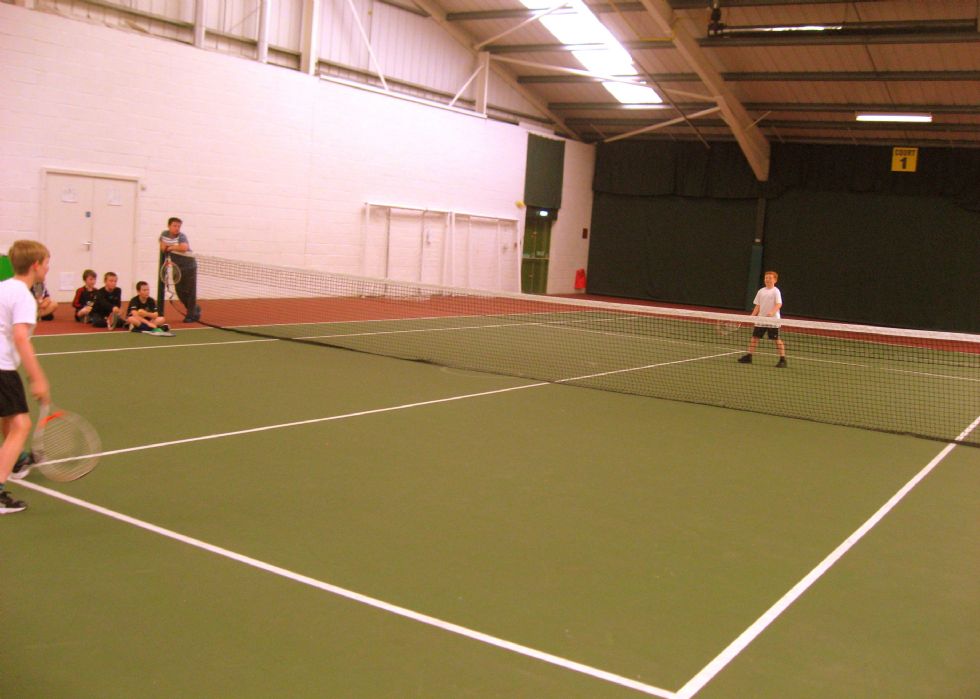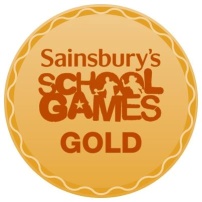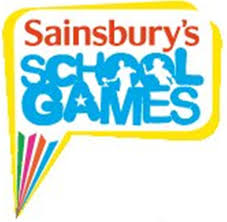 Y3/4 Girls Football Team North Liverpool Academy LSSP Competition

Year 3 4 girls football team enjoyed a day out recently at North Liverpool Academy to take part in 2 events. The girls did really well in the skill part in the morning then enjoyed an afternoon of matches.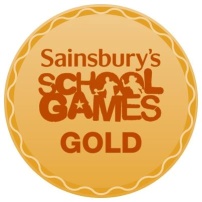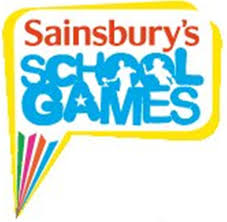 Y3 Finch Farm Regional Finals
Year 3 boys in training for a tournament at Finch Farm. The boys played really well.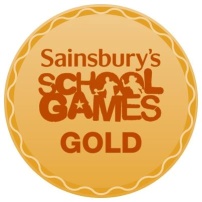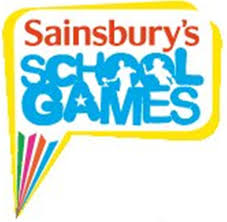 Girls Kwik Cricket

St John's Girls cricket team went to play a Kwik Cricket competition organised by LSSP. The girl's had a great day and finished 5th out of 18 schools.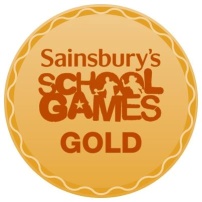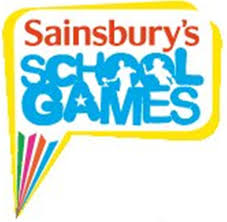 Year 4 Football Club Win EFC Tournament
Our Year 4 Football Team competing in a recent LSSP/EFC competition. One of the Year 4 pupils wrote about the day.
"On Friday, we went to Everton's new Sixth Form School. We were the first school to get there so we played sea sand, later on all the schools gathered together. The first match was St John's Year 4 Football Team vs Lister Blue. We won 6-0, so that meant we were the first school to win a match. Later on when it was are turn to play a match we had a coaching session. After we finished our matches we hadn't lost one game and we only had 3 goals scored against us, which meant we had won the tournament."
Well done to the Year 4 football team.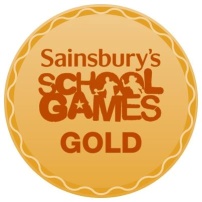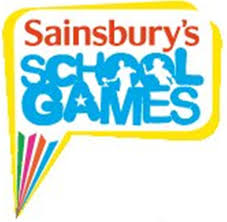 LSSP Highland Games Competition
A group of KS2 children took part in the LSSP Highland Games Competition at the North Liverpool Academy. The children had a fantastic morning, enjoying lots of different events, including the caber, shot putt, weight to distance.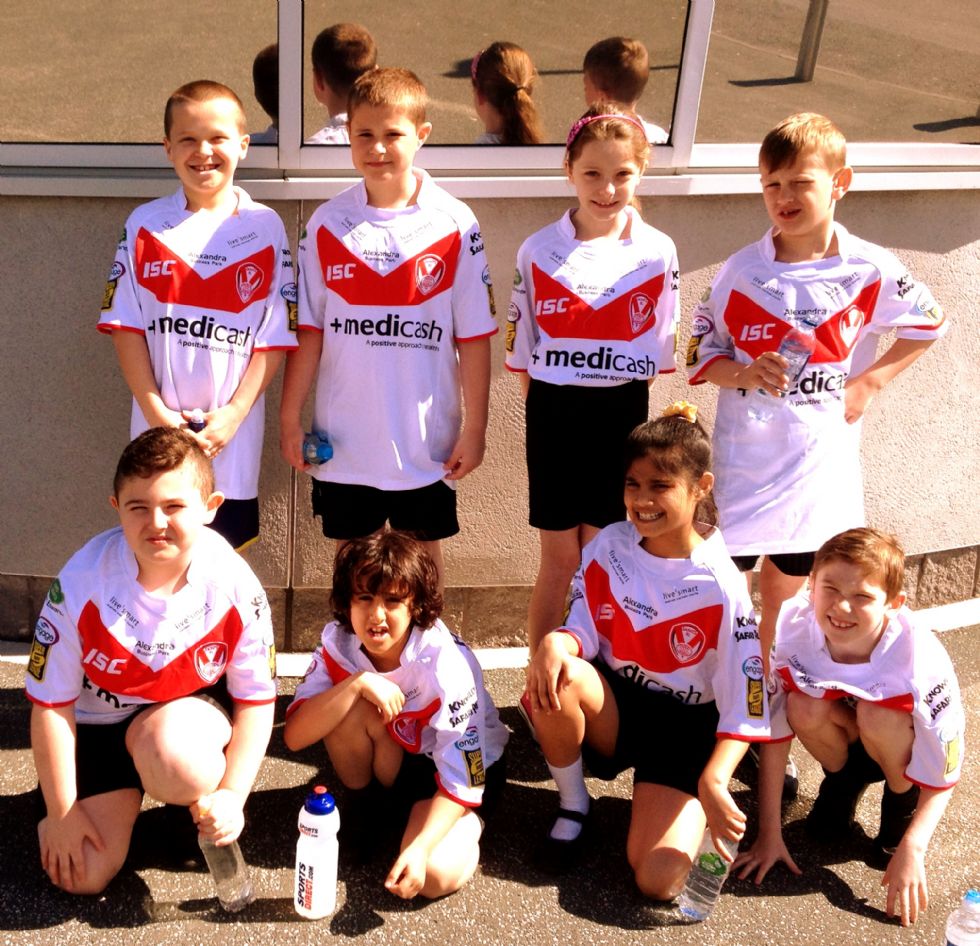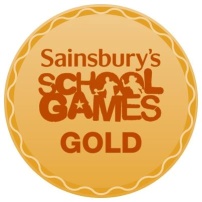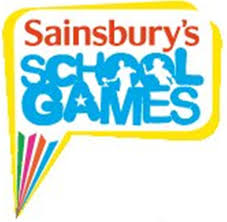 KS1 and 2 Swimming Gala
We recently sent swimming teams to both the KS1 and the KS2 Liverpool City Swimming Galas at Wavertree Aquatics Centre.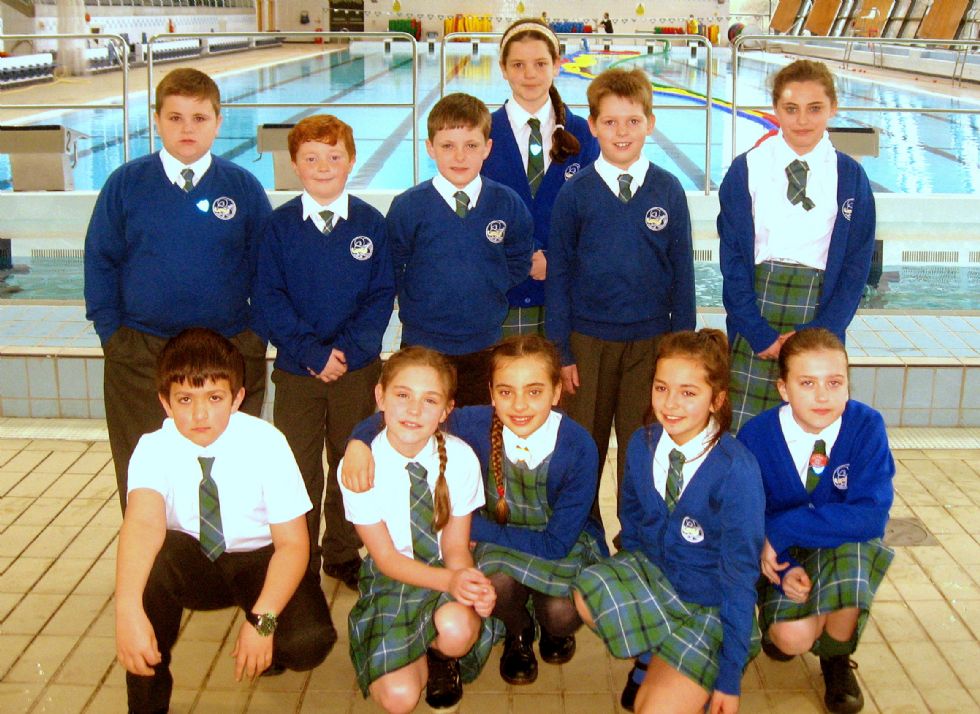 In the KS2 Gala our girls won both the medley races with one of our girls coming from behind in the last 15 metres to win. They also won the individual butterfly event, well done the girls!
All the children enjoyed the occasion and swam well amongst strong competition and each received a certificate.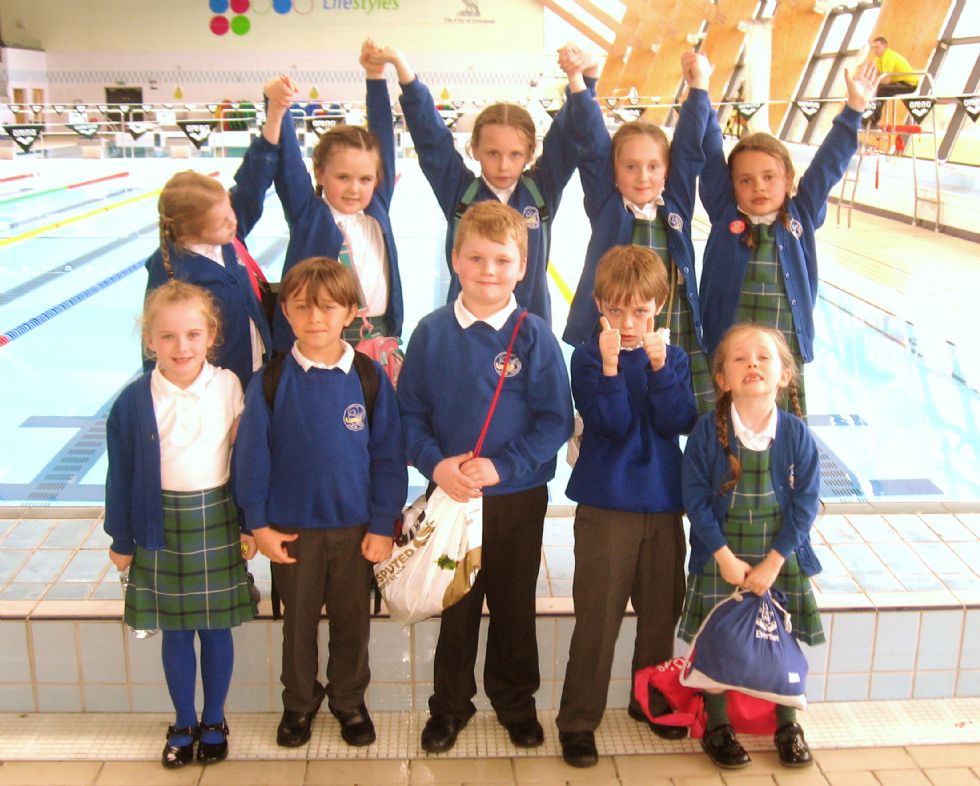 The KS1 team also enjoyed the occasion taking part in some swimming and some non swimmers fun events. This is a great opportunity for such young children to take part in a swimming competition and challenge themselves against others.
Well done to all the children and we can look forward to next year!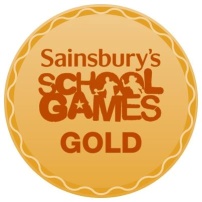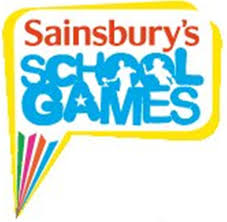 LSSP Year 4 Football EFC

A team of year 4 boys played in an LSSP football tournament at North Liverpool Academy which is also run in partnership with EFC. The boys played really well and just missed out on a place in the final.
For more pictures please click here.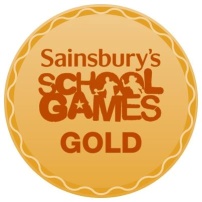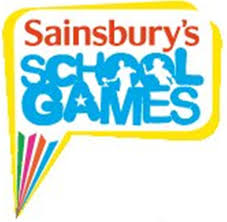 LSSP Project Ability Day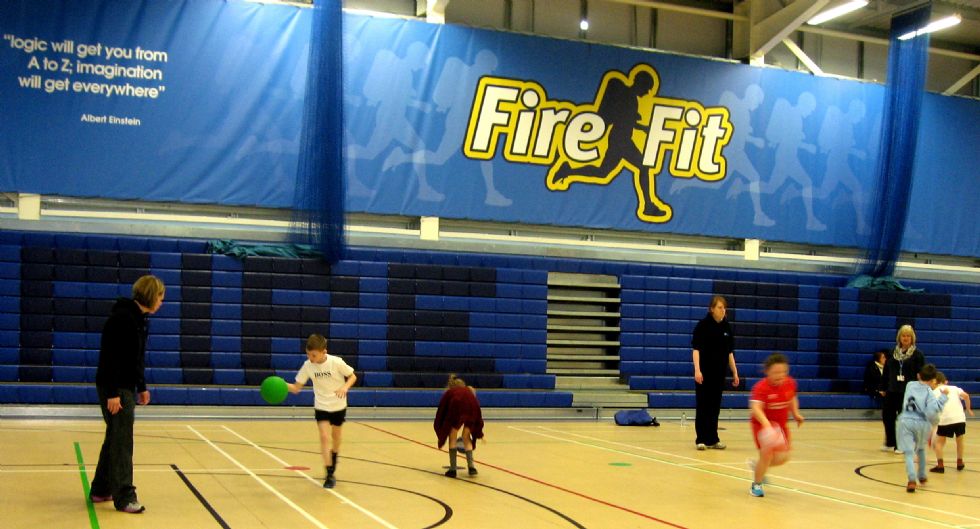 We took a group of children to a sporting activity day involving a number of different sports for both girls and boys. The children had fun playing against other schools as they went from one sport to another. A notable feature of the day one of our pupils won the table tennis trophy for St John's.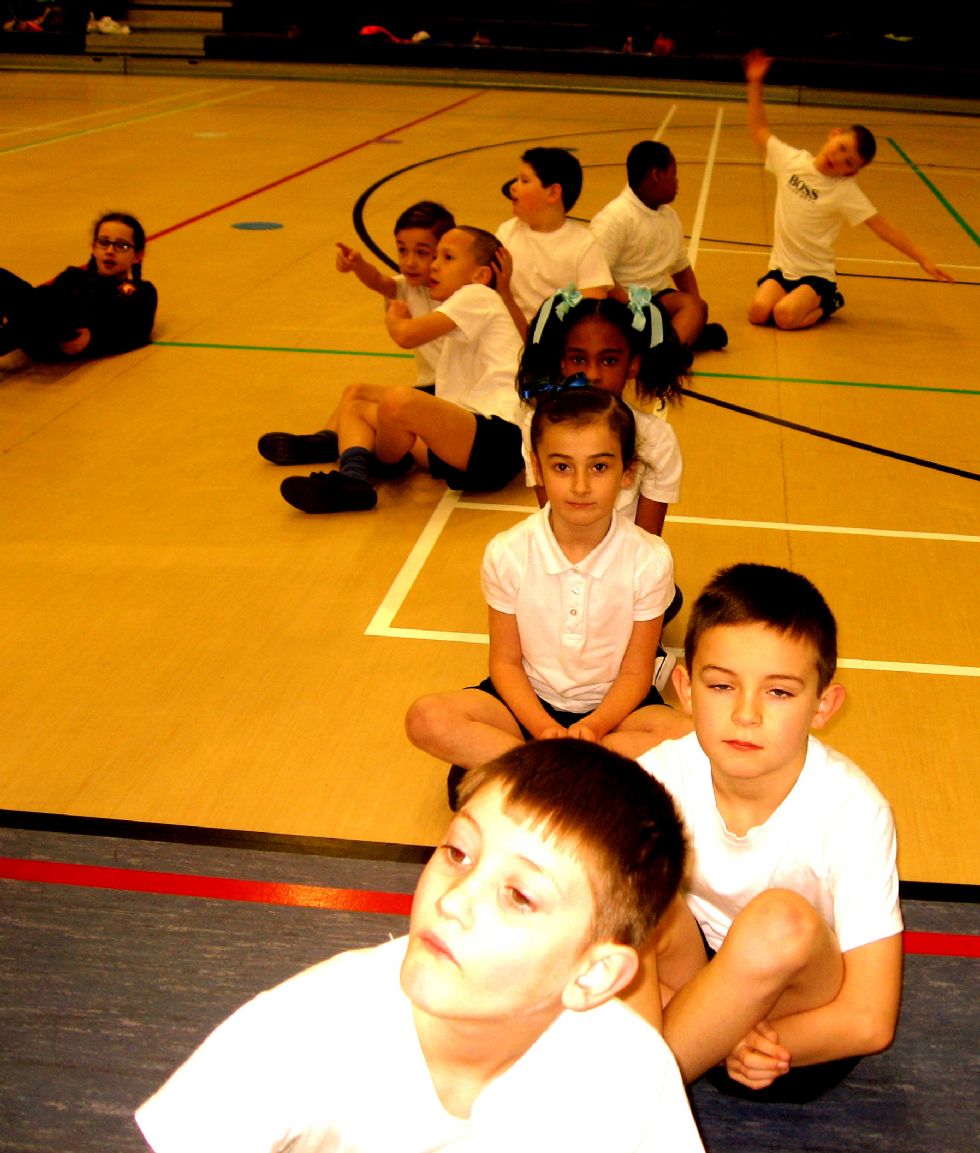 All the children enjoyed this opportunity and came back to school telling their friends about the day Well done to everyone.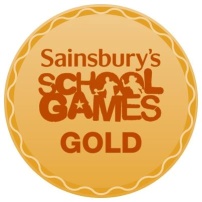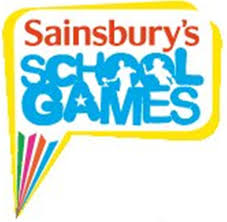 LSSP Gateacre Table Tennis Competition

St John's table tennis club goes from strength to strength. Three of our teams entered the LSSP Table Tennis Competition at Gateacre Comprehensive School playing competitive Table Tennis against other schools.
It was a great afternoon for the children with one of our teams winning the competition taking them through to the Sainsbury' s School games Day later in the year.
Well done to all who participated, and Mr and Mr Gittins for their continued enthusiasm running the club. Click here to find out more.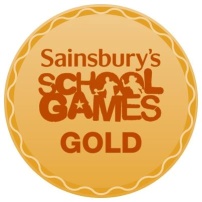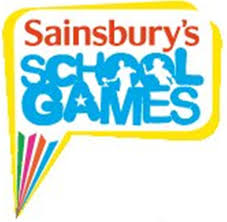 LSSP Dodgeball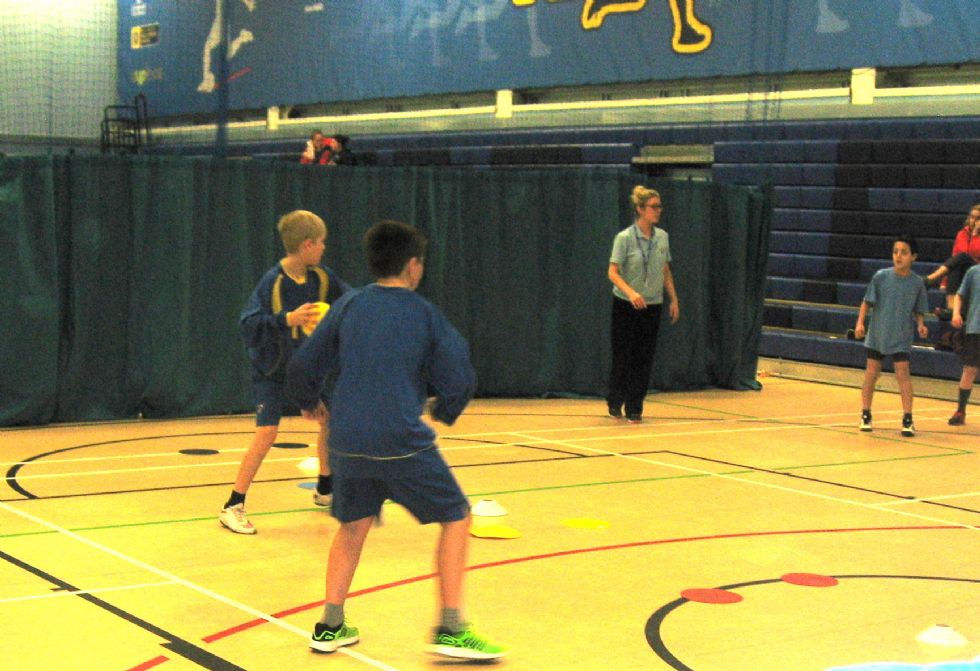 A team of year 6 children represented St John's in the City Dodgeball Finals Competition. The team played a number of games winning some and losing a few! The boys and girls enjoyed the experience representing the school.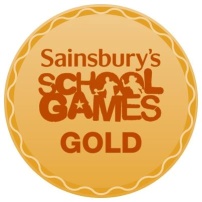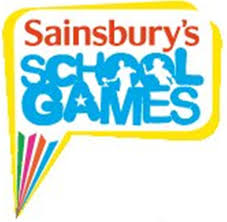 LSSP Table Tennis Competition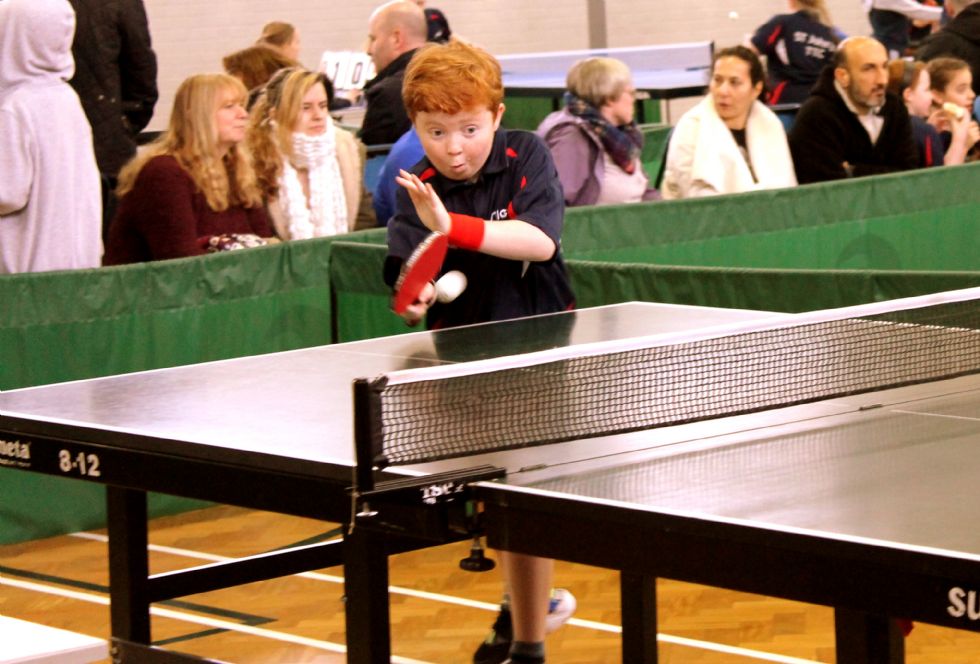 Years 5 & 6 pupils recently completed in the individual Merseyside Schools table tennis competition. All pupils played brilliantly in what was a fantastic day of table tennis. The success of the school was highlighted by one Y5 pupil reaching the semi-final of the U11's boys competition whilst two Y5 girls echoed the success by progressing to the U11's girls semi-final. To see more pictures and find out more, please click here.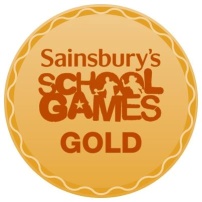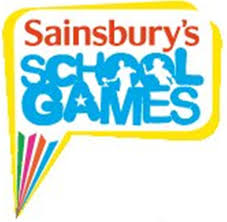 St John's Win Matball Competition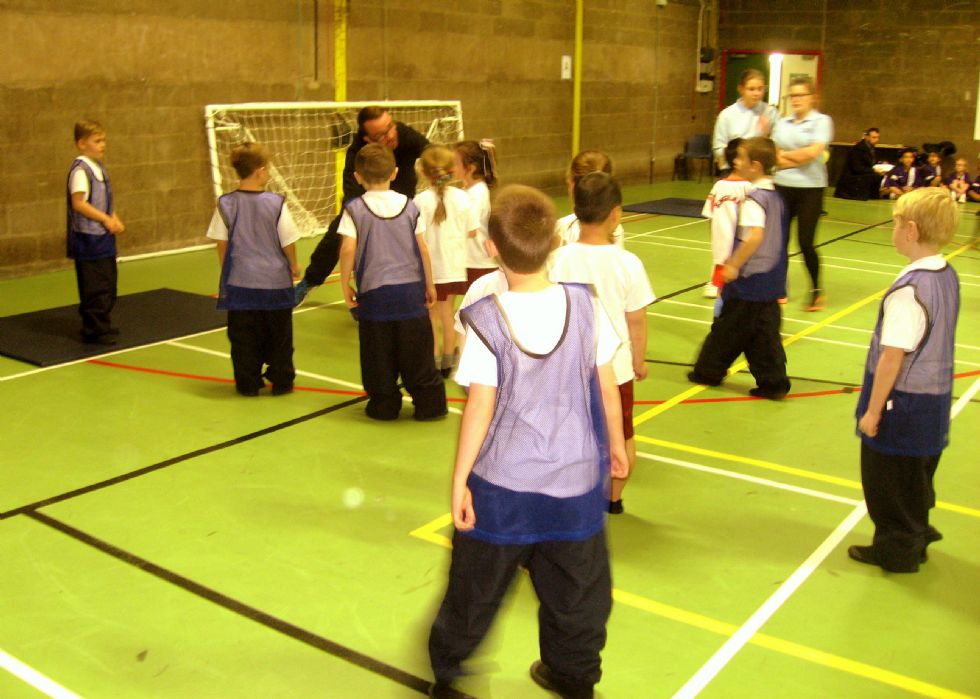 Year 2 pupils recently represented our school in the LSSP Matball competition. The team won three out of their four games, which made them joint top.
St John's were winners overall, with a goal difference of +22 goals, which was an amazing achievement as the closest team had a goal difference of +6.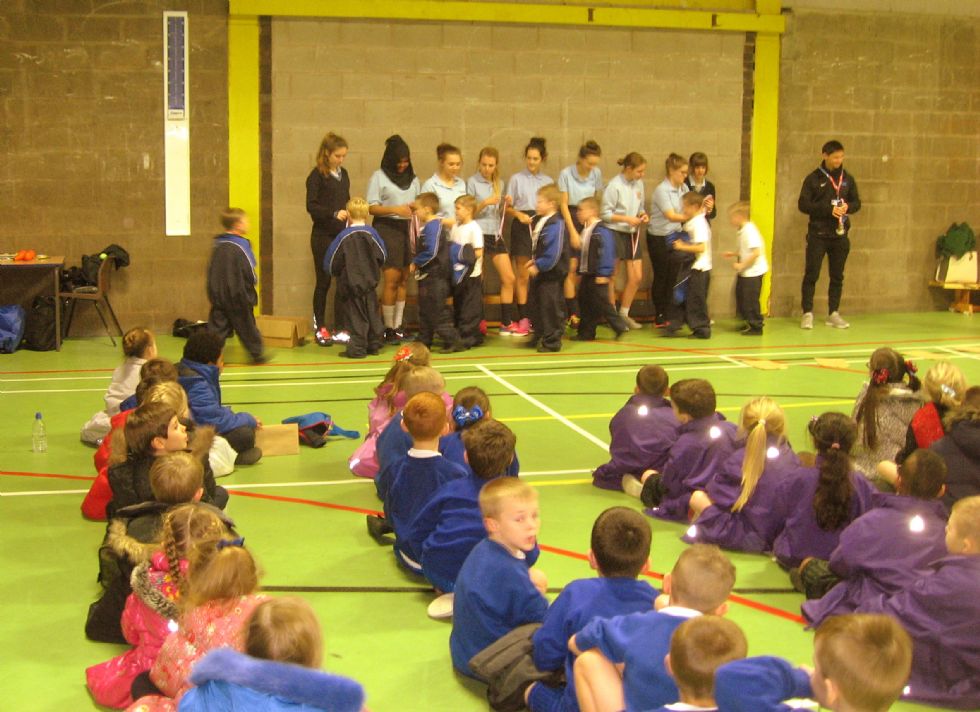 All the children were presented with and received a certificate and medal.

The children really enjoyed their opportunity and now represent North Liverpool in the LSSP Liverpool Final later on in the term.
Well done to everyone who took part.
Check out the matball page here.

Water Polo Competition
Eight girls and boys represented St John's in the LSSP Water Polo Competition at Wavertree Aquatics Centre where 30 schools from across the city came to enjoy this exciting sport. The children played three matches and were unlucky not to progress further however; the children enjoyed this new sport and had a really fun morning. Well done to our team.
Hockey - Year 4 Win Competition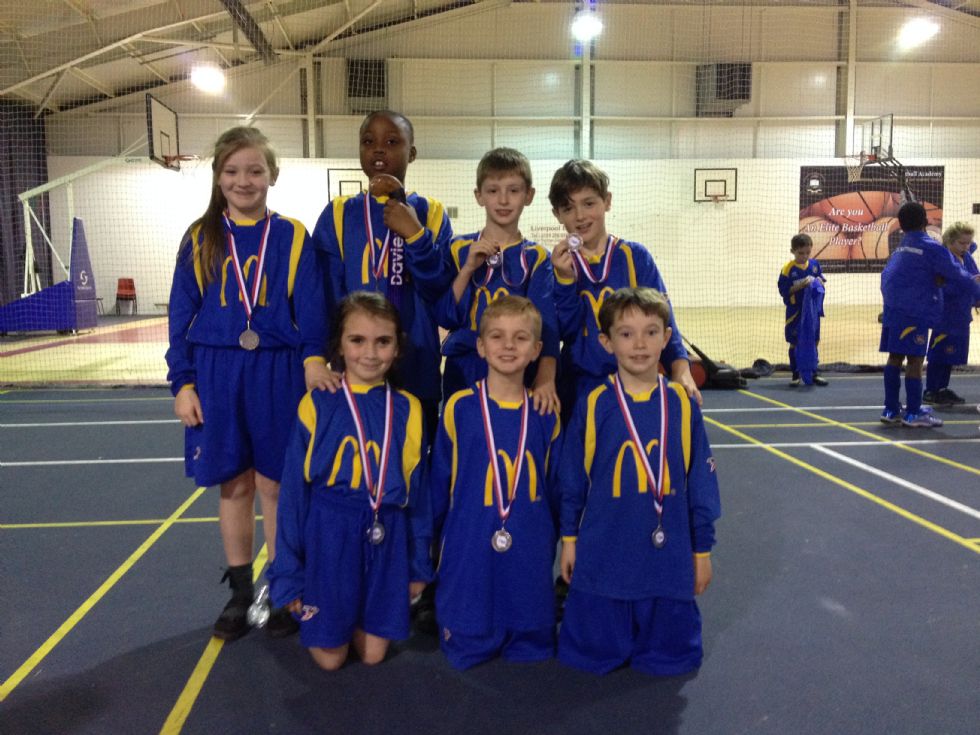 Year 4
Our Year 3 and Year 4 hockey teams recently played in an LSSP Tournament at Archbishop Beck Tennis Centre. Both teams played really well with Year 3 just missing out on a place in the finals, while Year 4 won the competition and now go through to the City Finals. Good luck Year 4 !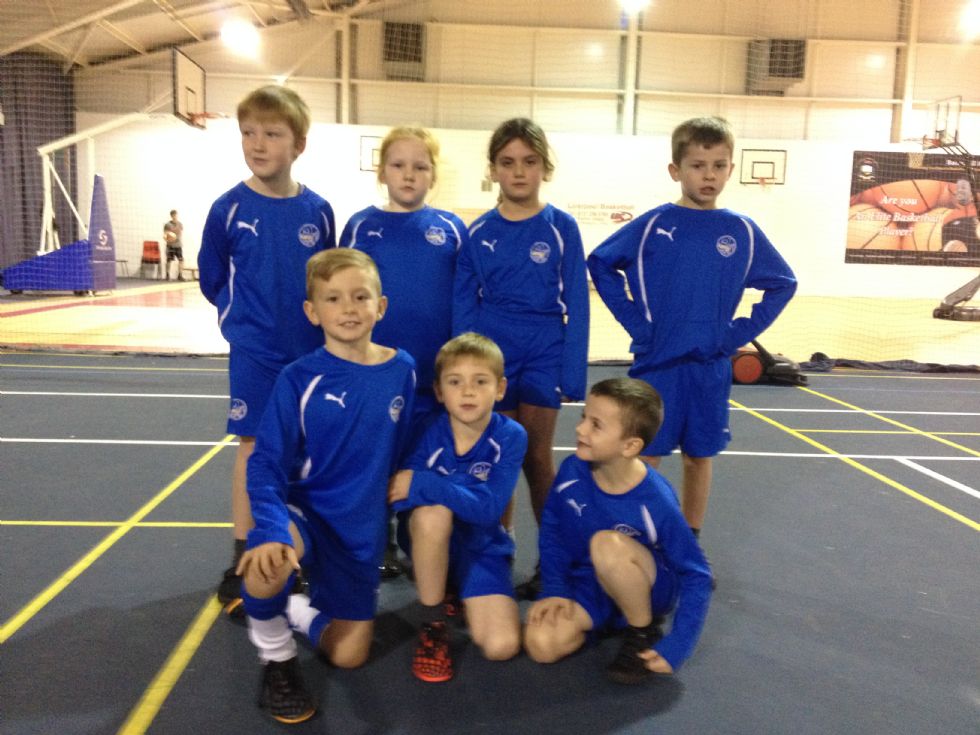 Year 3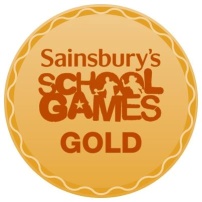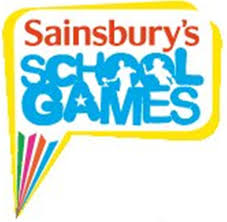 New Age Kurling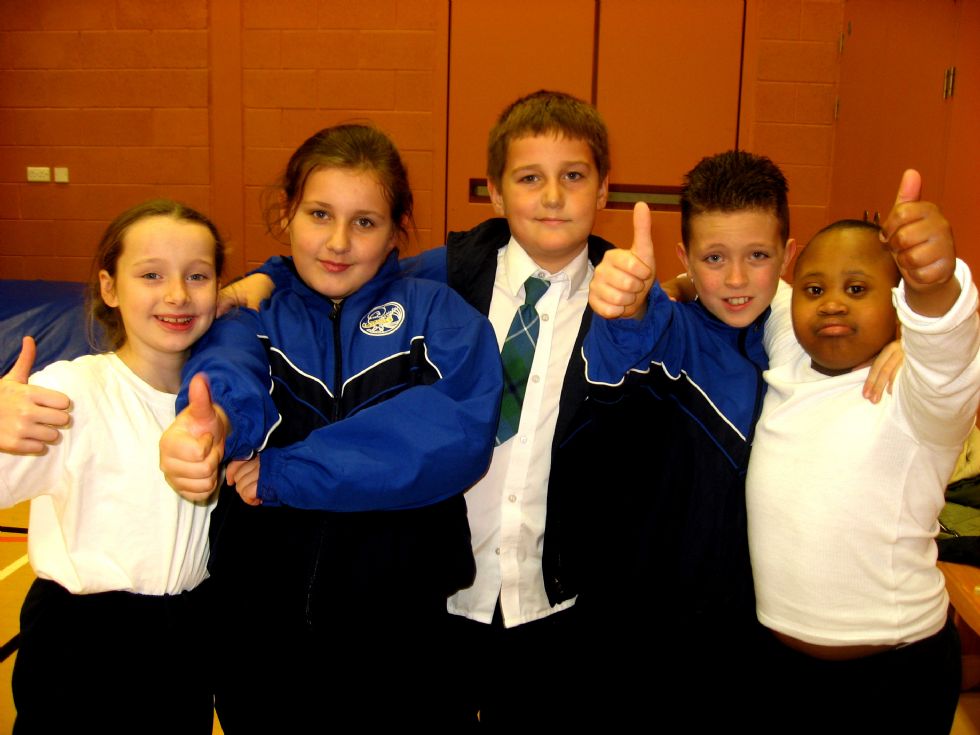 Year 5 went to the North Liverpool Academy to take part in a New Age Kurling competition. The children really enjoyed their afternoon, two teams competed, and they were placed 4th in the competition. This is a new event from the LSSP and we are already looking forward to next years competition.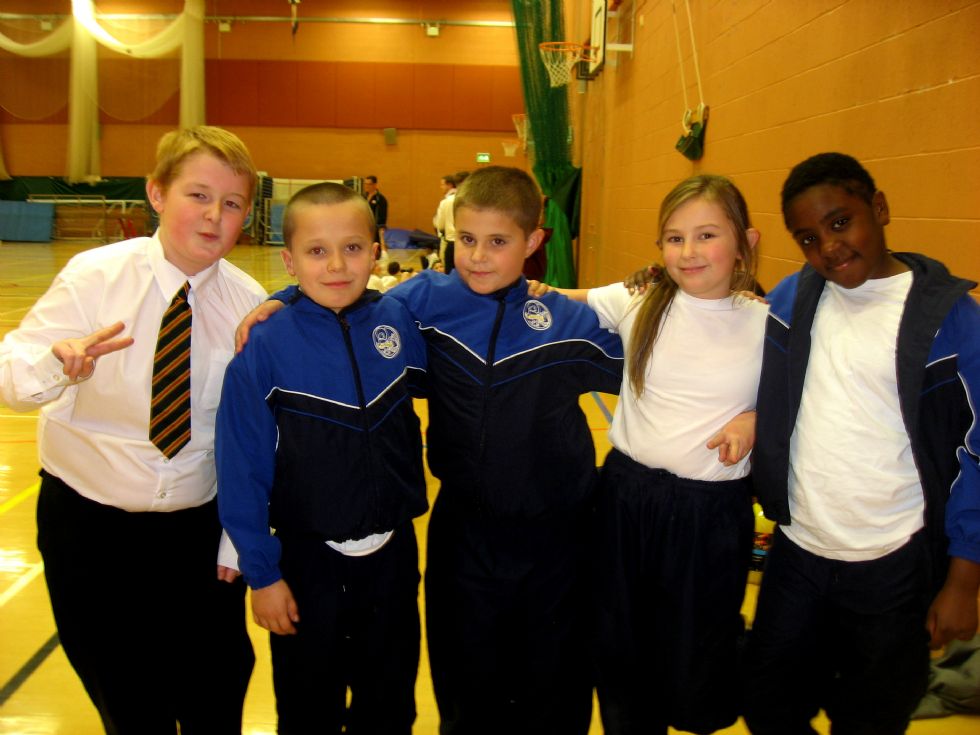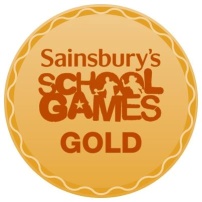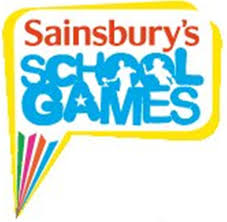 Basketball

The Year 5/6 Basketball team recently went to Archbishop Beck. They missed out on a place in the finals by just one basket. Click here to find out more.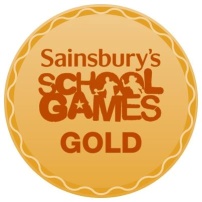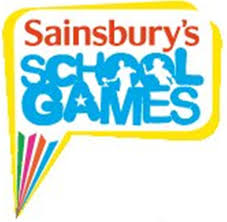 Year 2 Football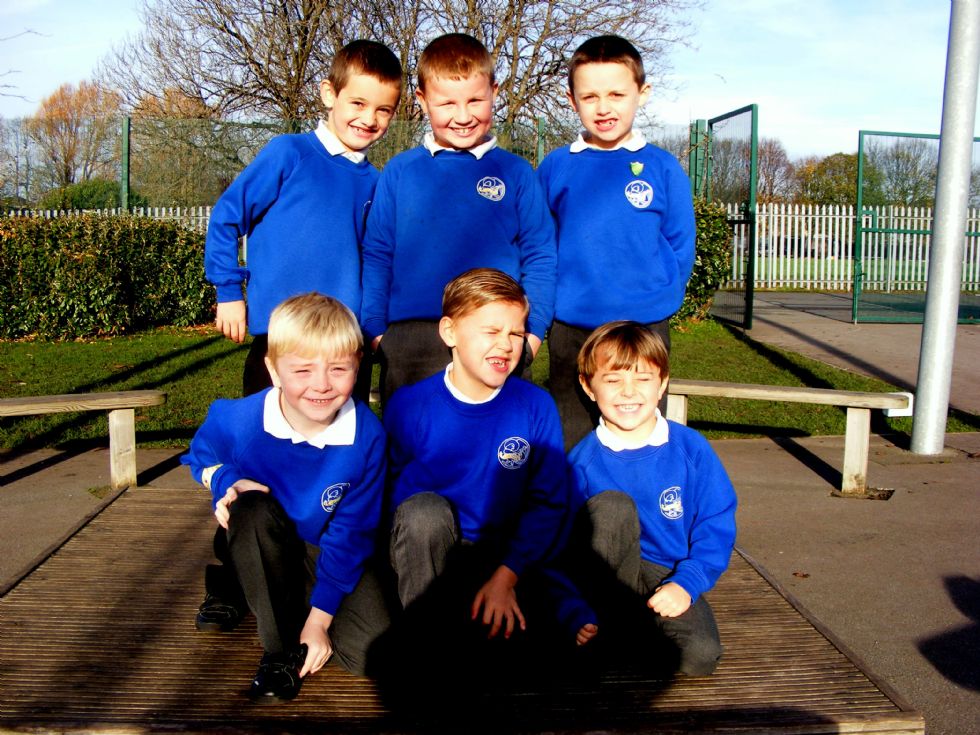 Our Year2 boys played their qualifying football tournament and qualified to play at Finch Farm. The boys played brilliantly, going all the way to the final. Unfortunately they drew 2-2 in the final and lost on penalties.
They played the team that they played in the final earlier in the tournament and had lost 4-2, so to play in the final and get a result afterwards was a great achievement.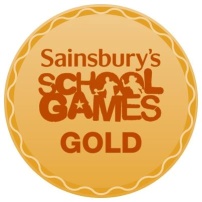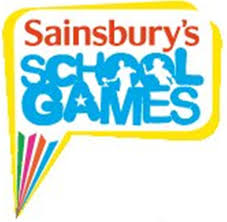 Year 3 Football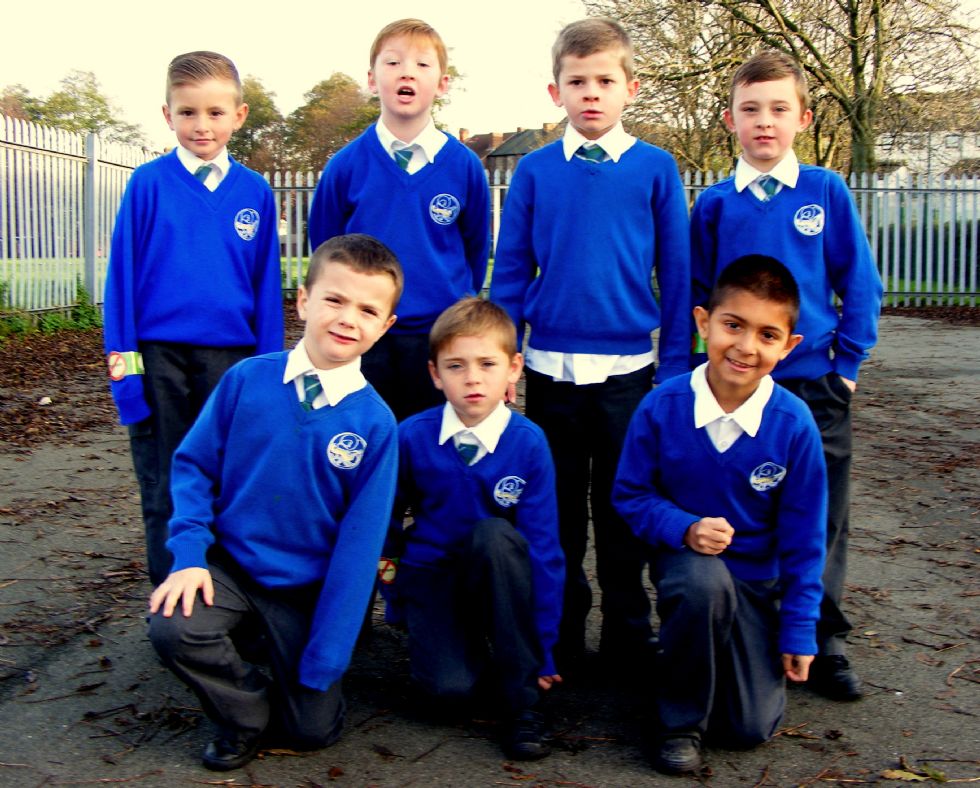 Year 3 recently went to the first qualifying football tournament hosted by LSSP and Everton Football Club. Our boys impressed all of the Everton coaches whilst they won the competition outright without losing a single game, they now go on to play in the next stage of the tournament at Finch Farm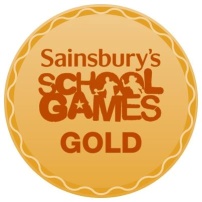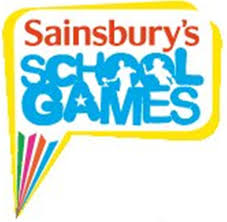 Year 2 Gymnastics Team Take Bronze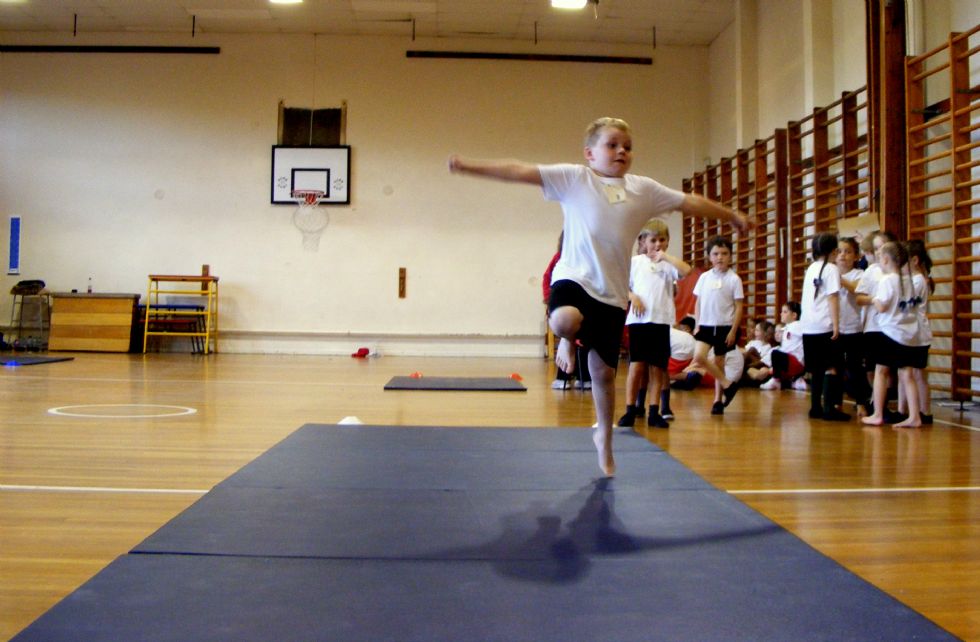 St John's Year 2 Gymnastics team claimed Bronze at an LSSP Gymnastics competition at Lister Drive Primary School. The children performed brilliantly gaining 3rd place on the podium. For more pictures check out our Gymnastics page here.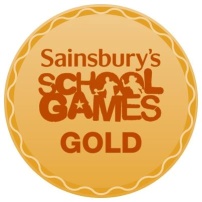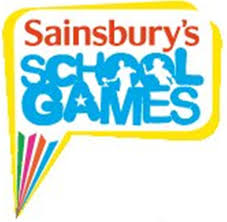 Year 2 Reach Final At Finch Farm
Year 3 reached the final at Finch farm. At the end of extra time the score was 2-2, and a tense penalty shootout followed, with the other team winning on penalties.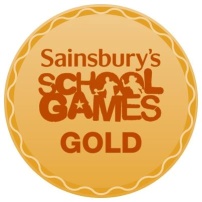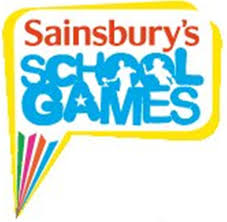 Year 3 Win Tournament
Year 3 recently went to an LSSP and Everton F.C arranged competition. The boys team impressed all the Everton Coaches and they won the competition without losing a single game.
Next they play in the next stage of the tournament at Finch Farm.