LFC Liverpool Vs Southampton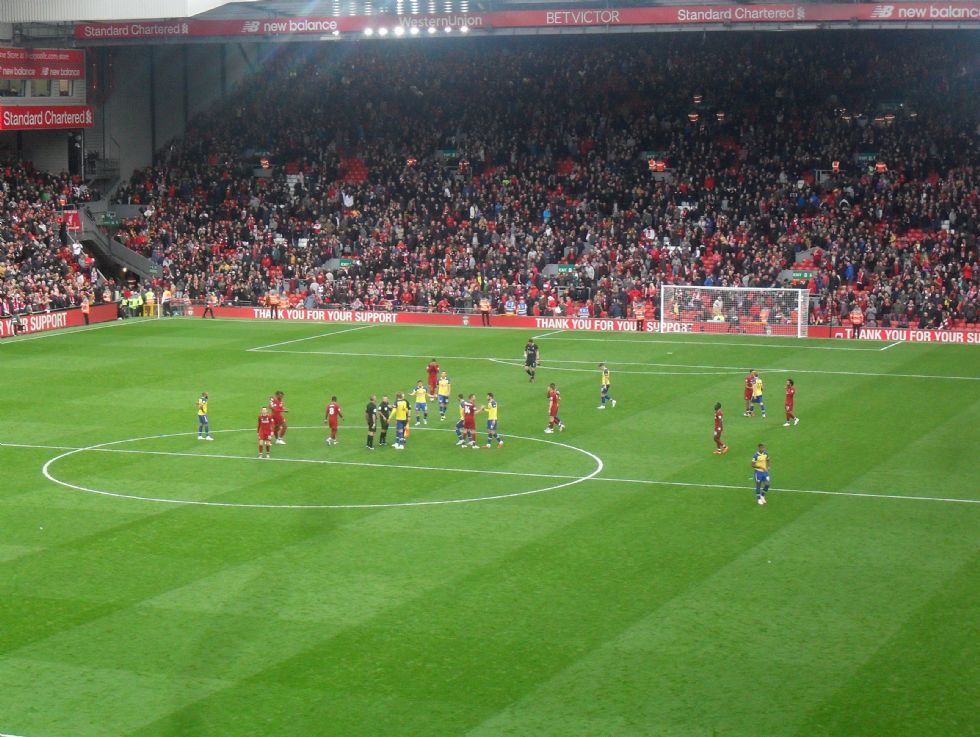 Liverpool v Southampton 22nd September 2018
Again Liverpool Football Club have included St John's in the LFC Red Neighbourhood Community scheme and allocated the school tickets for the Southampton match.
As a reward for excellent behaviour in school, staff took 9 children to the game. St John's were also privileged to be the school nominated for the 'Meet and Greet' with the teams as they arrived at the stadium from the underground car park entrance.
The children were thrilled to meet the Liverpool team and even 'touch' their hero's as they arrived in the entrance area giving the players 'high 5's'.
From there the children had a ticket for the match and enjoyed a great win for Liverpool with all three goals being scored right in front of us as we sat behind the goal.
Once again many thanks to LFC for the fantastic opportunity to go to a live game, for two of the children it was their first time at a live football match, what a thrill!
Result: Liverpool 3 Southampton 0