LFC Fan Initiative 17/18

LFC Young fan ticket initiative Season 2017/18
Liverpool vs Leicester
30th September 2017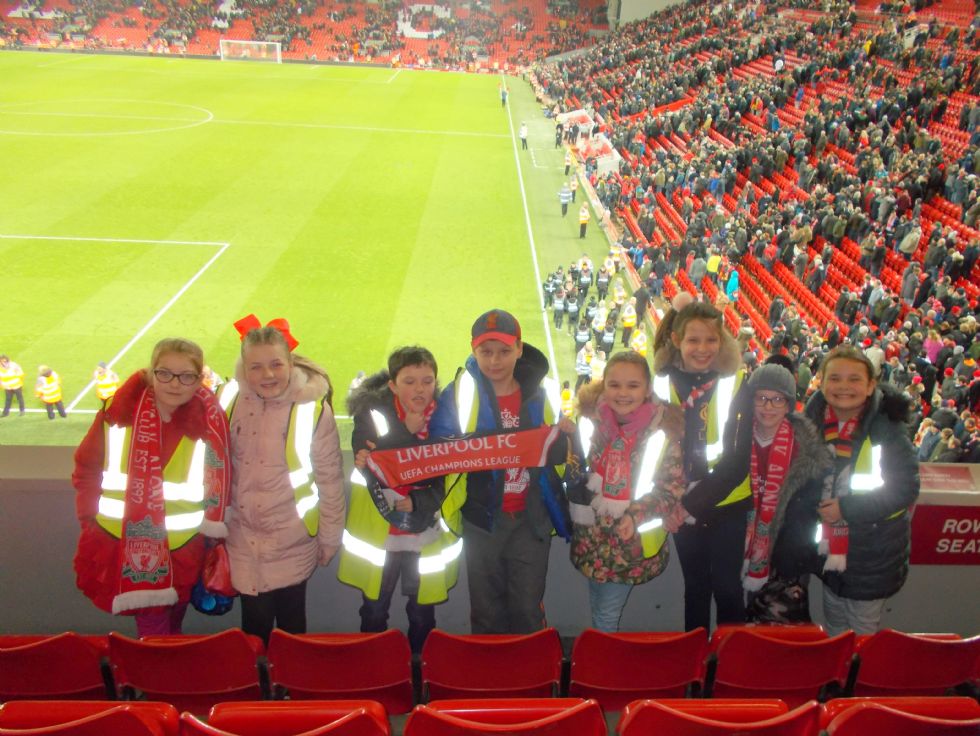 For our second LFC Fan Initiative, St John's received tickets for the Liverpool vs Leicester game. Some of the boys and girls from Year 5 and 6 went to the match during the Christmas holidays. They all had a great time at the game with Liverpool coming from 1 goal down to win. The final score was Liverpool 2 Leicester 1.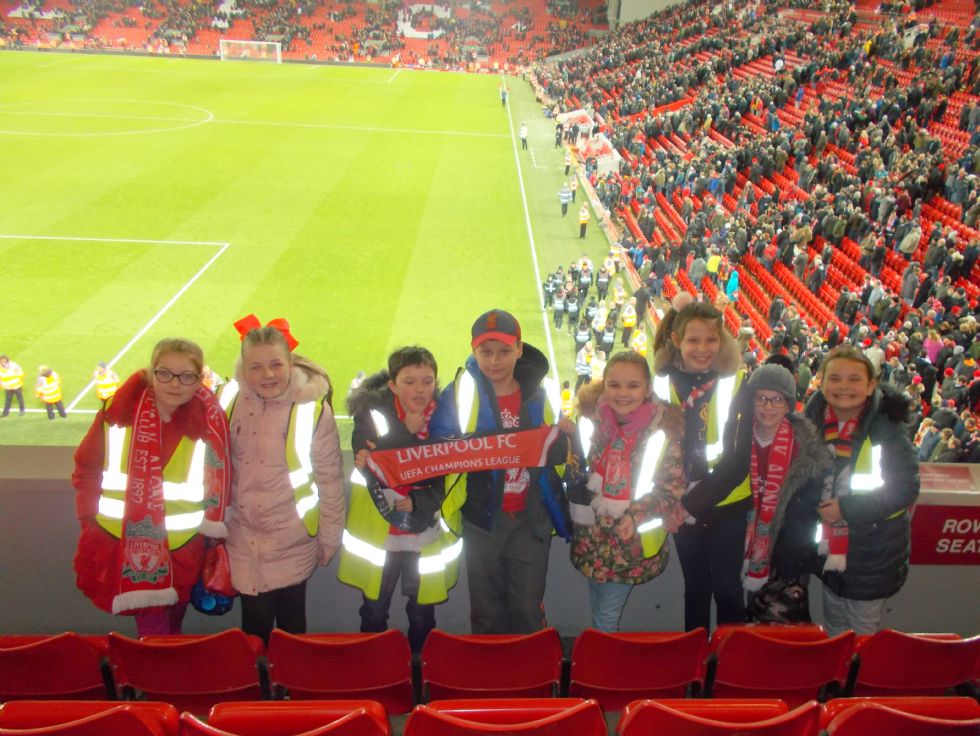 Liverpool vs Burnley
On Saturday some of our boys and girls were invited to Anfield to help Liverpool Football Club celebrate its 125th birthday. Apart from the score line L.F.C 1-1 Burnley it was a fantastic afternoon. As the players were walking out of the tunnel our children were standing pitchside waving scarves and flags, the children really enjoyed themselves and made the most of a brilliant experience that I'm sure our children will remember for a really long time.
Many thanks to LFC for the invitation.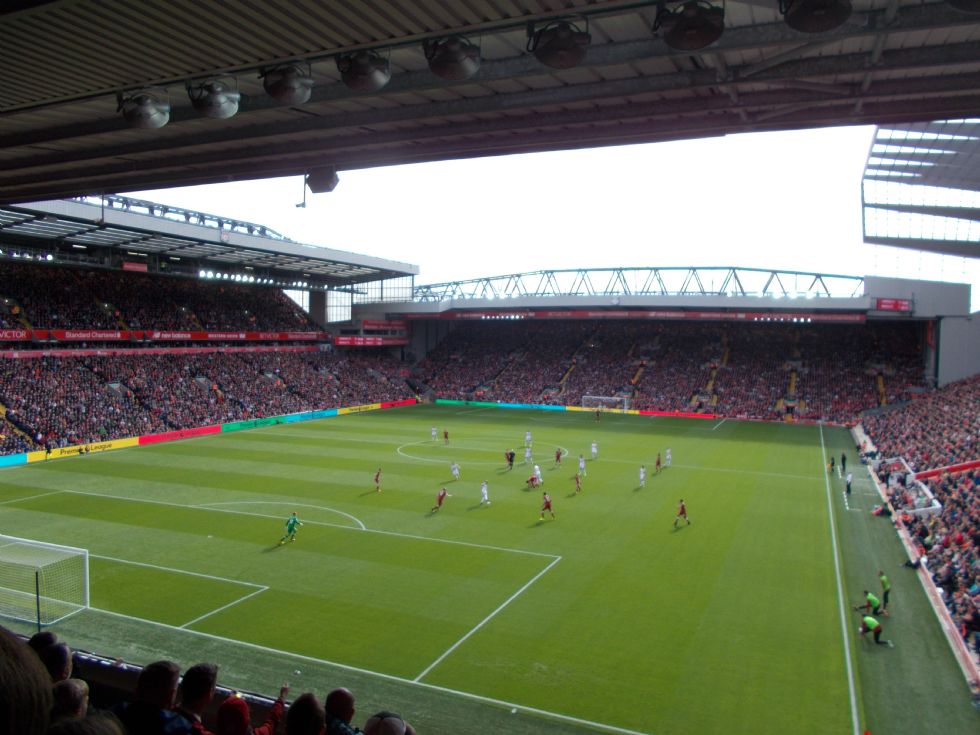 "My favourite part of the match was when Salah scored. When we got the t-shirts, when we got to go on the pitch." - P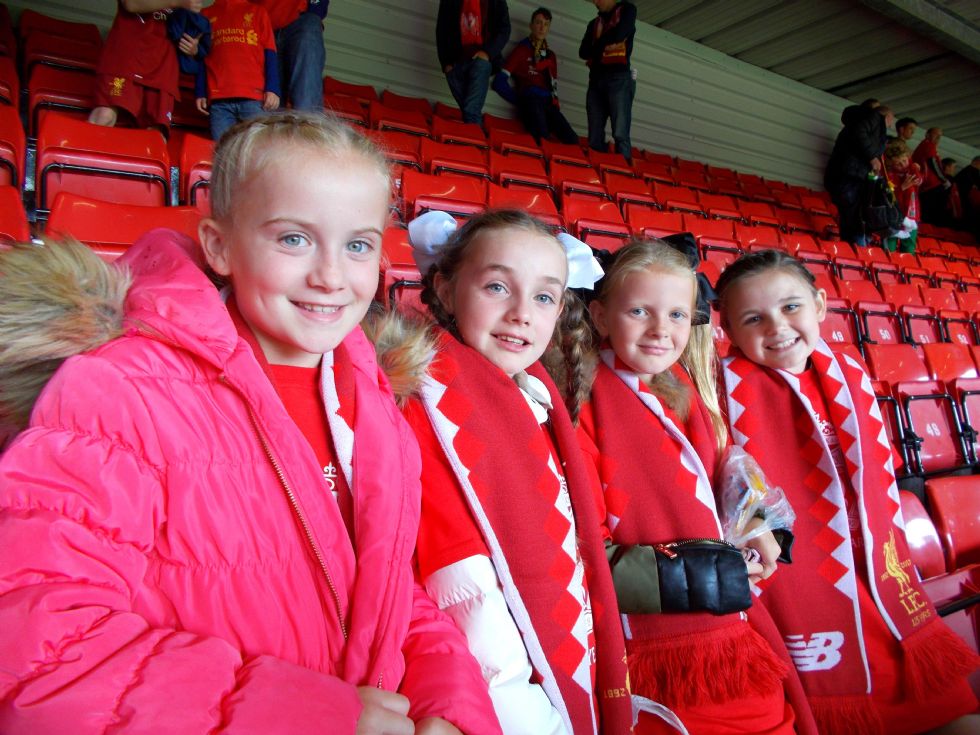 "The time was boss when I went on the pitch and was waved the flag in front of the kop." - S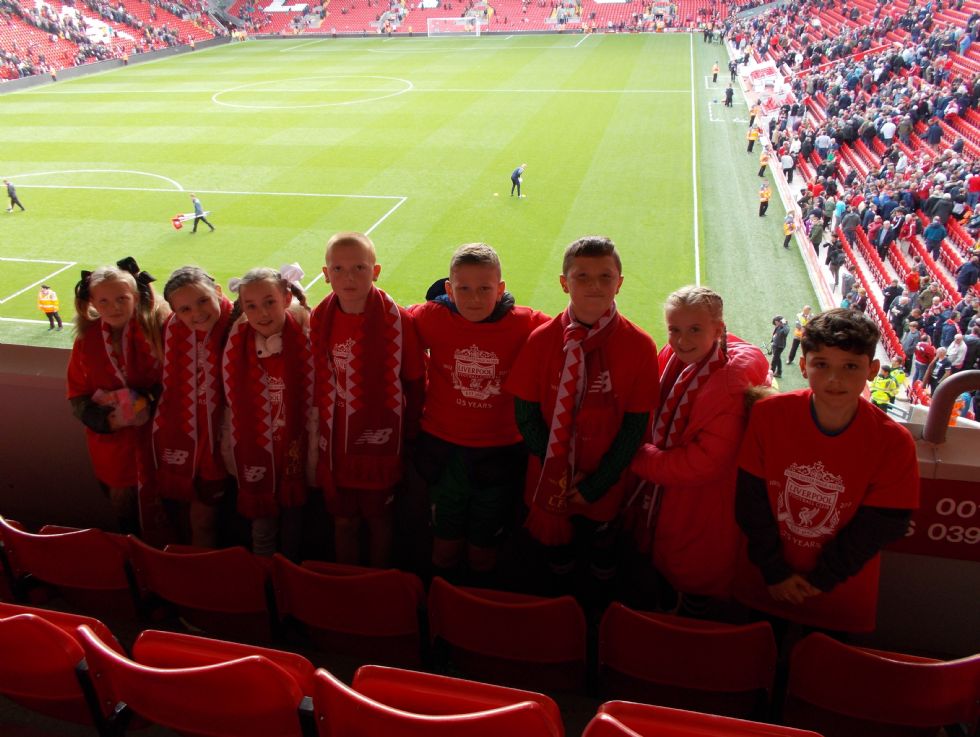 "I went to the Liverpool Football Match and it was great. When Liverpool scored we was screaming. It was really cool and we loved it." - E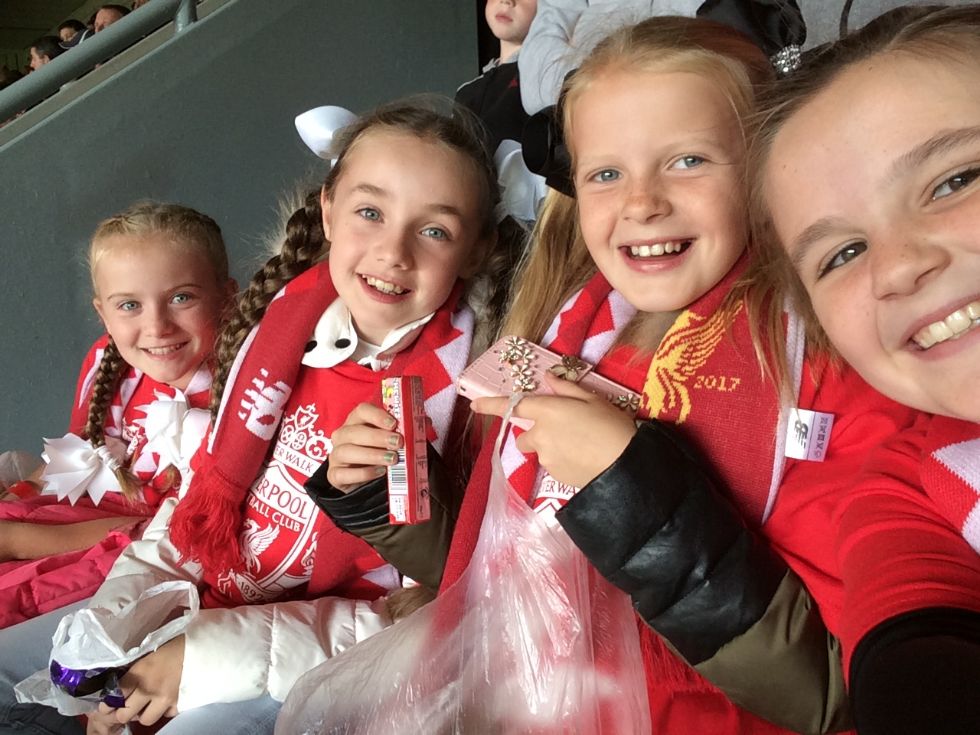 "When I went to my first Liverpool match, I enjoyed it because I went on the pitch. I really liked it because you get to see it in a live moment" - E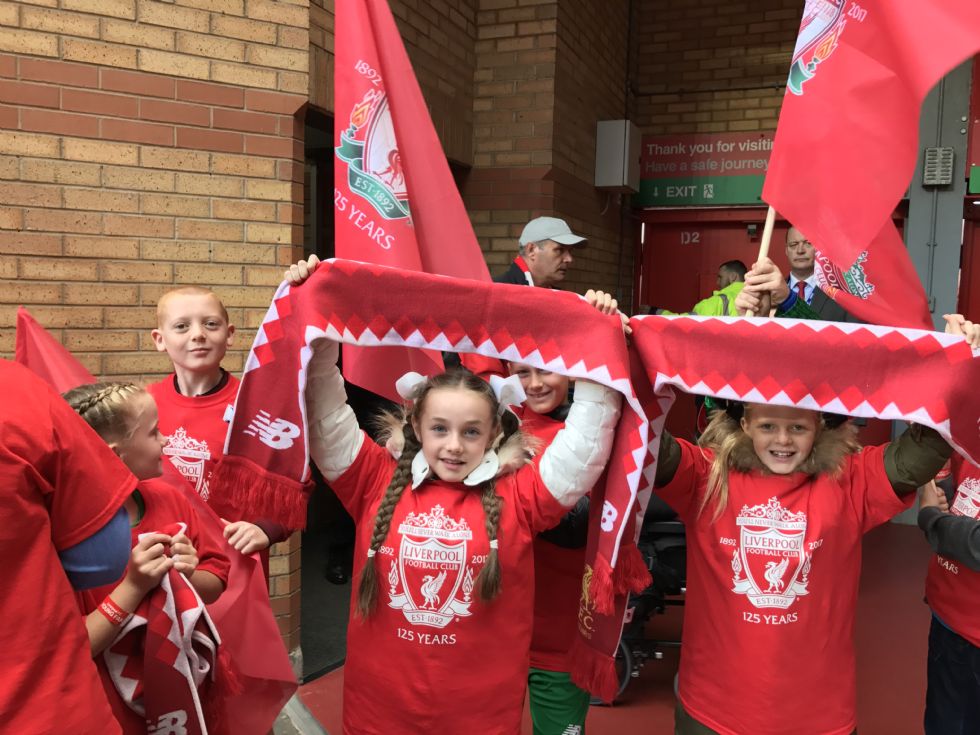 "When I went to Liverpool my favourite part was going on the pitch. It was funny because some one asked me a fiver for my scarf" - G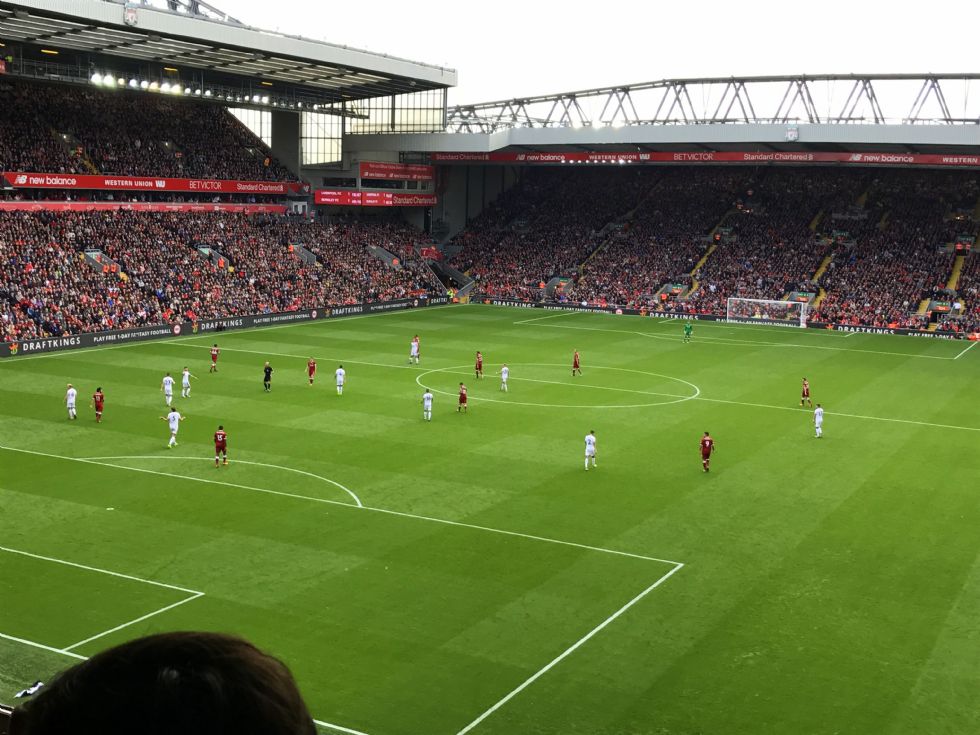 "On Saturday, I had a brilliant experience at the match. My favourite part was waving the flag in front of the Kenny Dalglish stand and it such an honour to do it on LFC's 125 anniversary"