Inflatable Sport Activities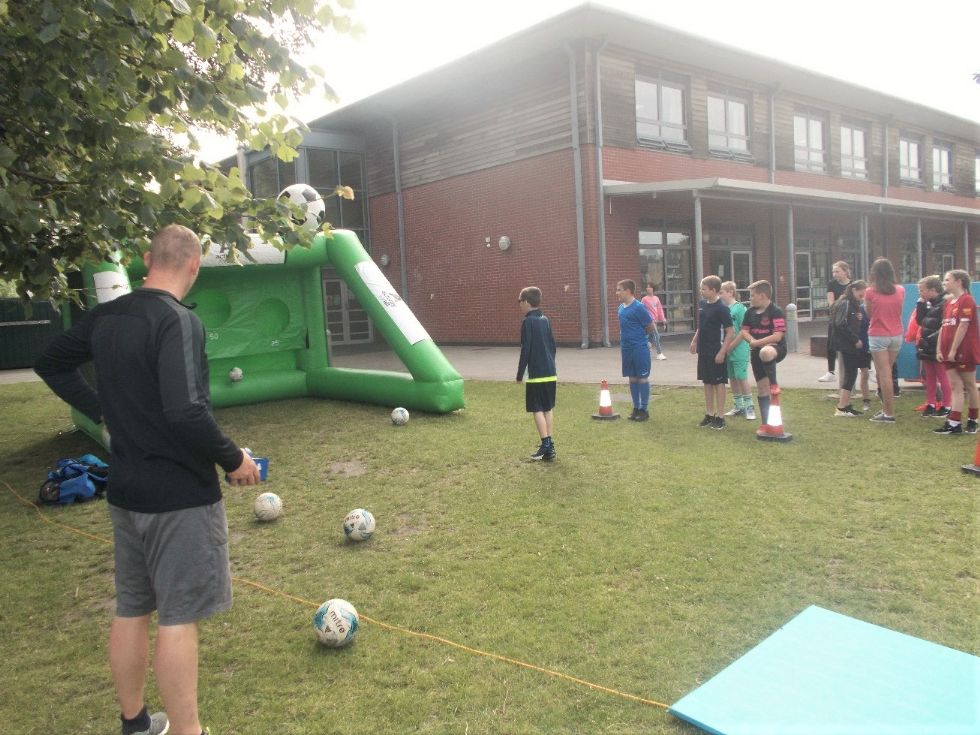 Activity for All came to our school and set up two inflatable sport activities: a basketball shootout and penalty shootout.
The children thoroughly enjoyed this and showed their ability to work together as a team. They all challenged themselves to score top points and impressed the staff with their football and basketball skills.
Afterwards, we had a lovely picnic!