Holy Communion 2013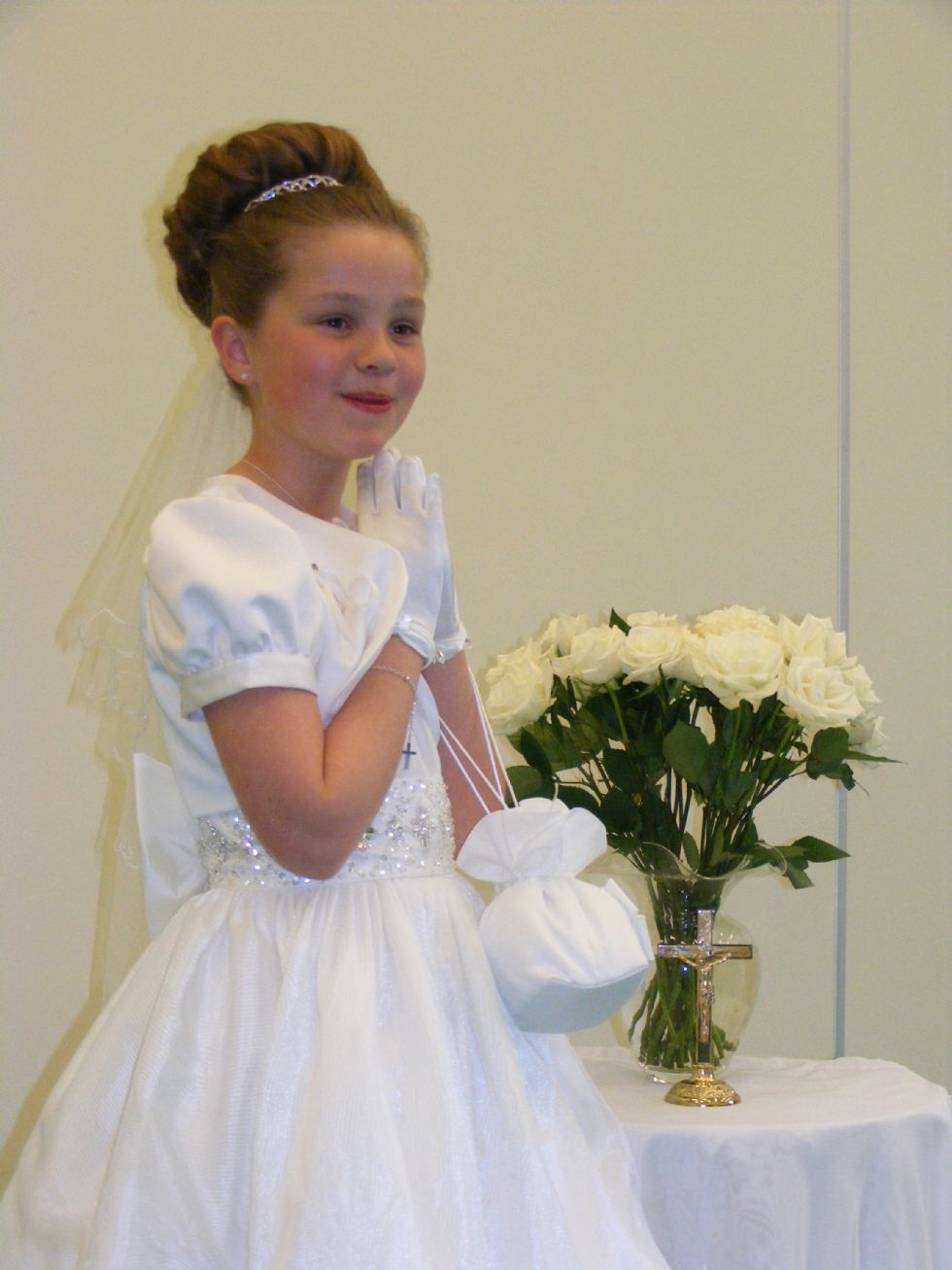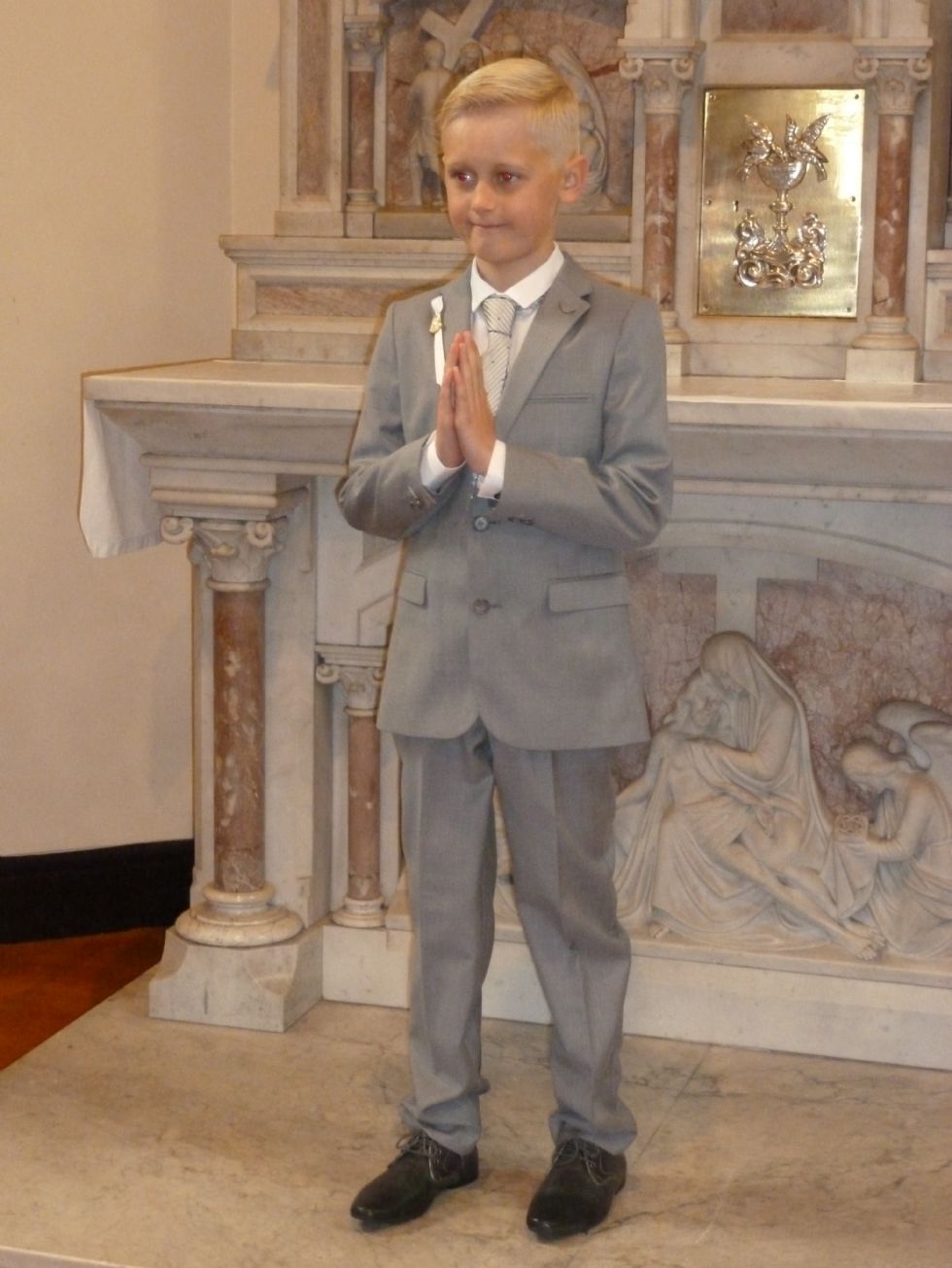 Congratulations to all our Year 4 children who recently received the Sacraments of Confirmation and First Holy Communion. The children looked delightful, behaved beautifully and were a credit to their parents and to our school.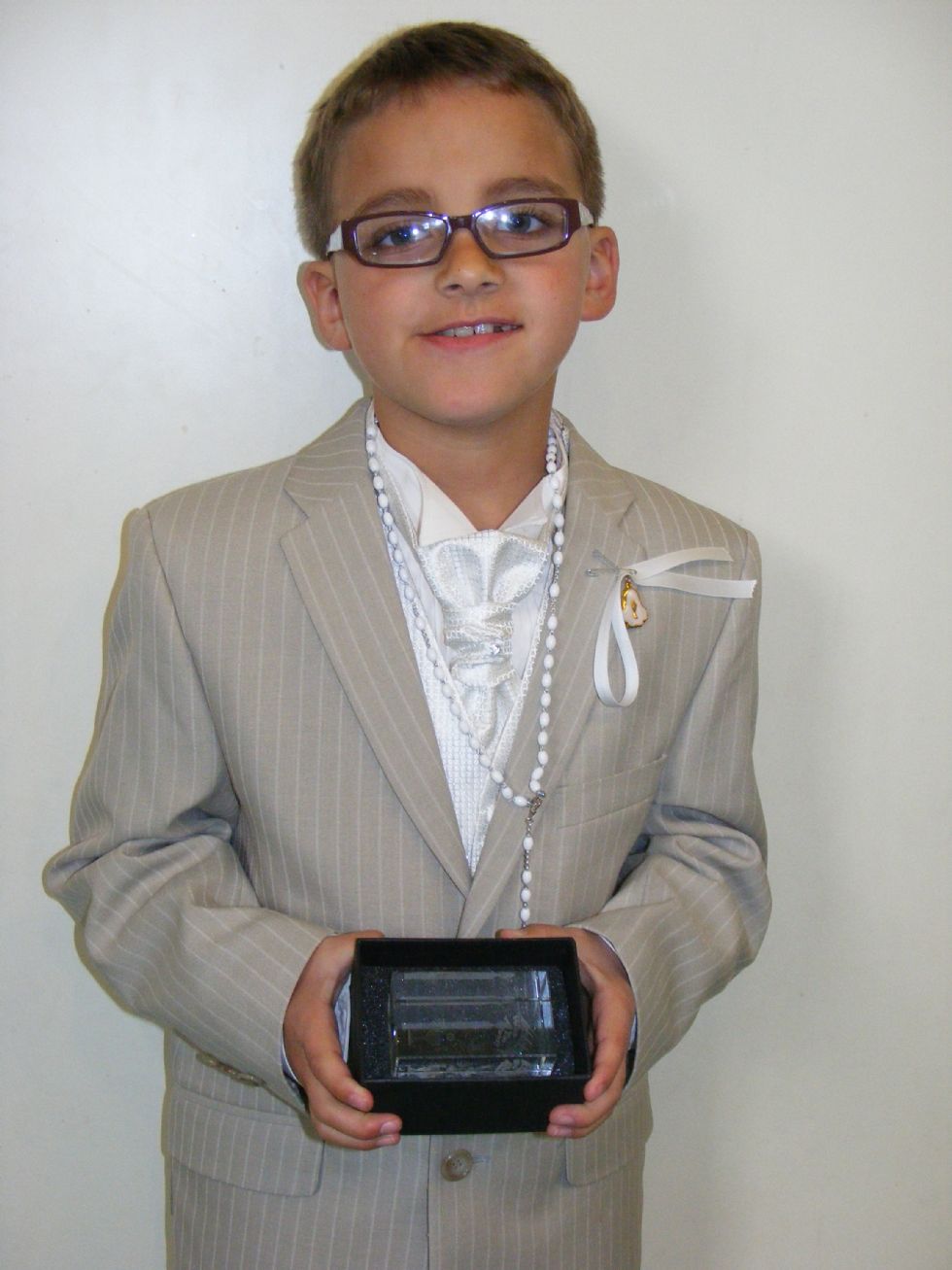 After mass the children came together in the side chapel where Fr. Michael presented each of them with a certificate and a beautiful "With You Always" paperweight to commemorate their special day, something they will treasure always.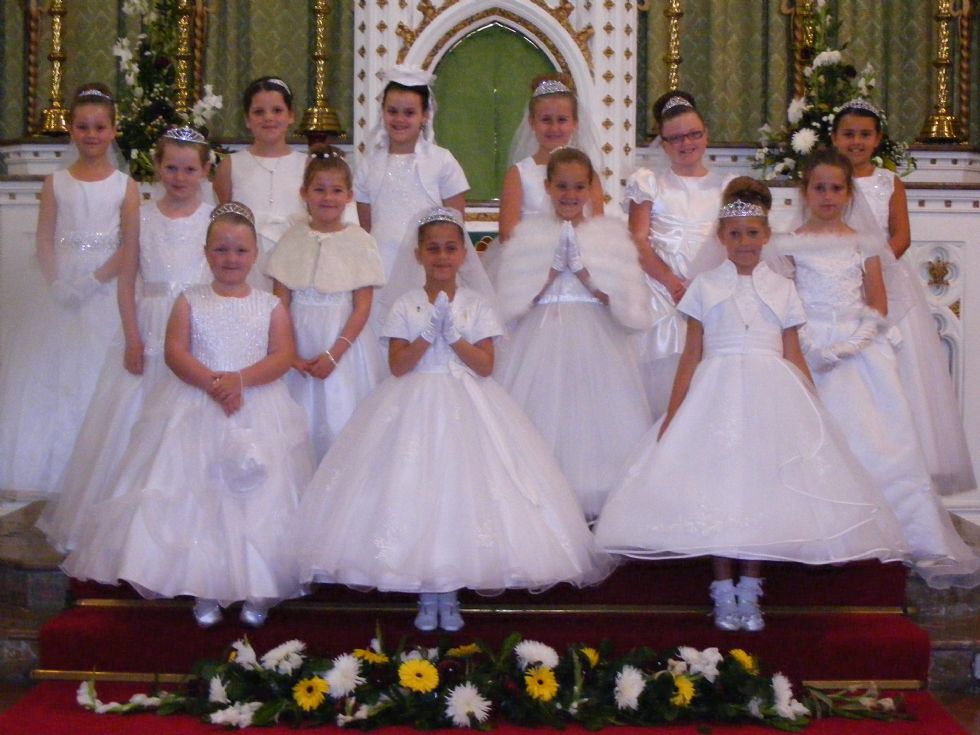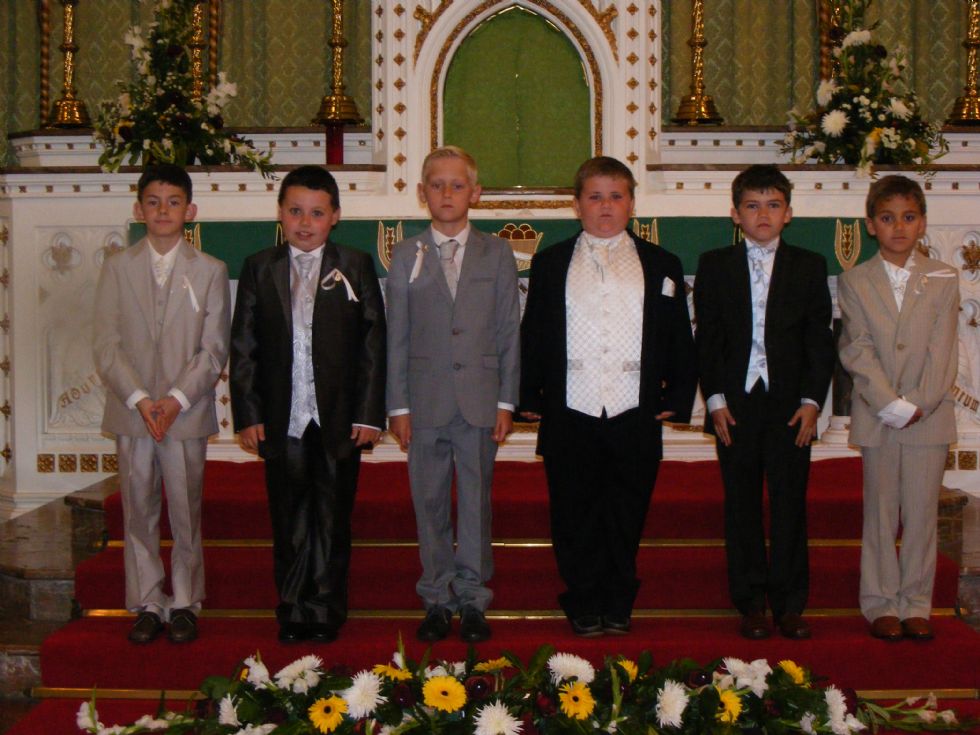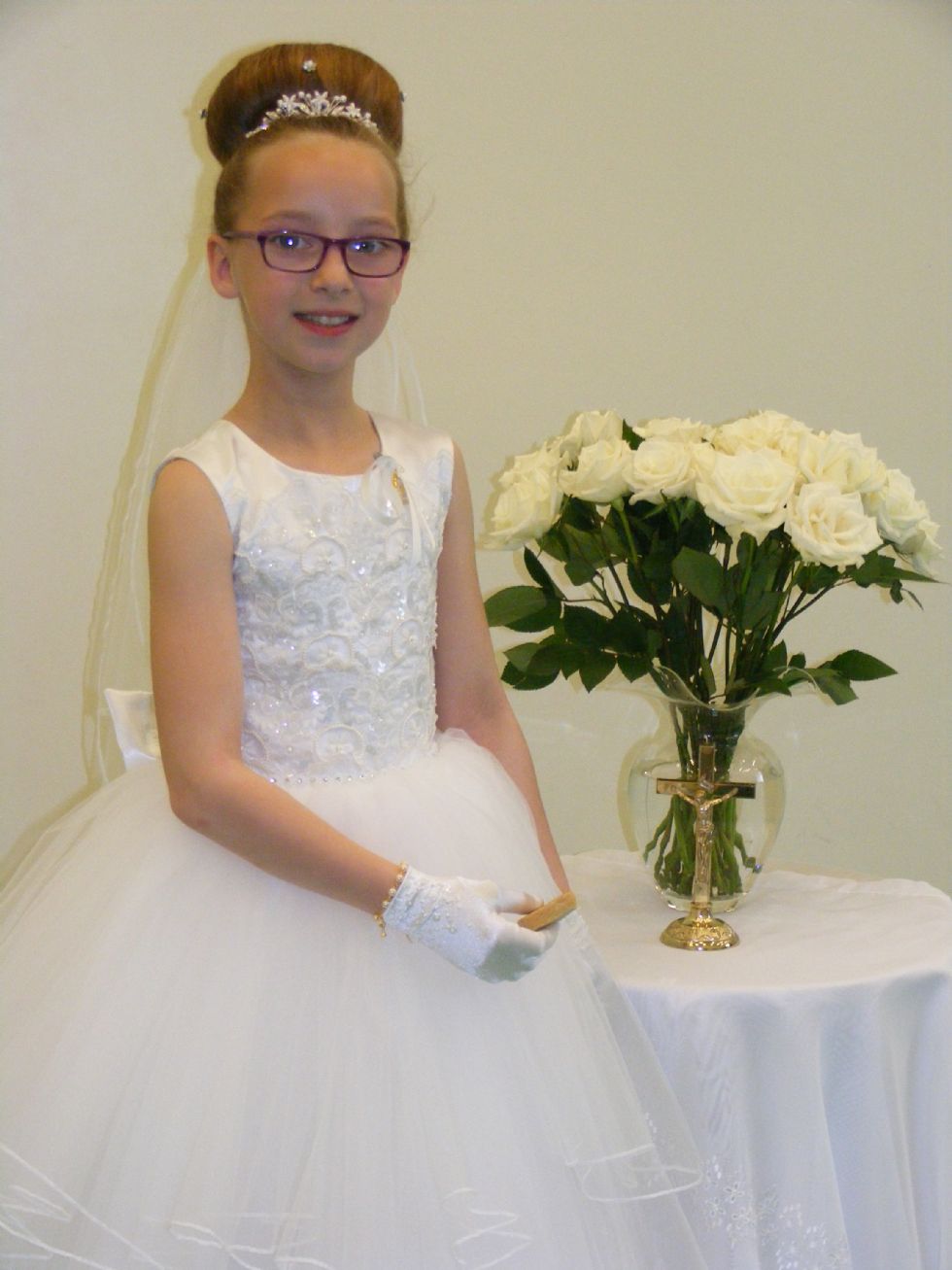 Many of the children and their families came over to school from Church to enjoy light refreshments, including some delicious cakes baked by Katie, one of our cooks.
There was a feeling of real community in the hall and it was lovely to see everyone chatting and enjoying themselves.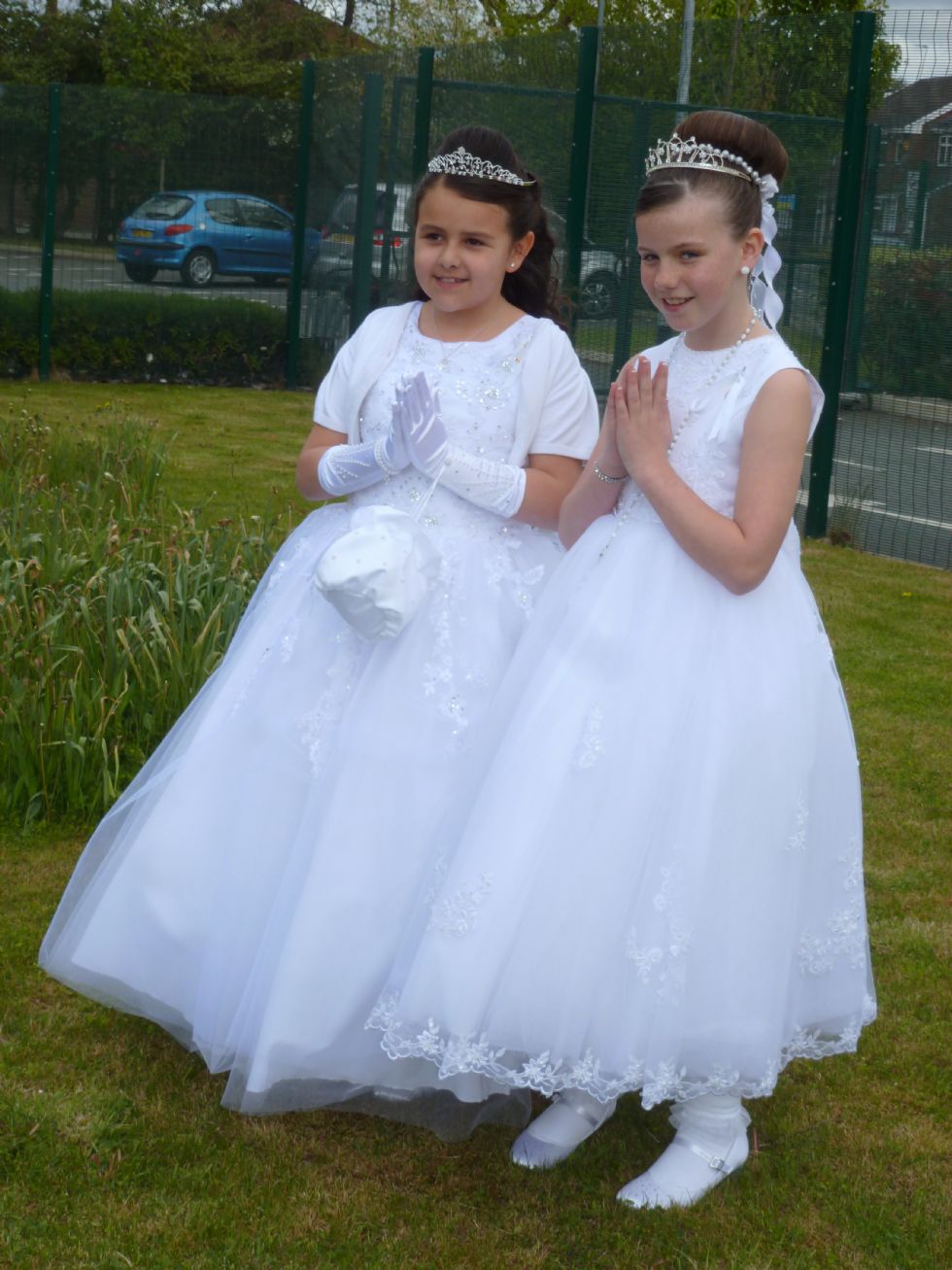 The celebrations didn't end there. On the Tuesday after half-term the children came into school in their Communion clothes so that the rest of the school could see how lovely they looked, then it was over to Church for class and group photographs.
In the afternoon the children were treated to a party and a DVD. Thanks go to our fantastic kitchen staff who provided a delicious array of sandwiches, sausage rolls and home baked cakes.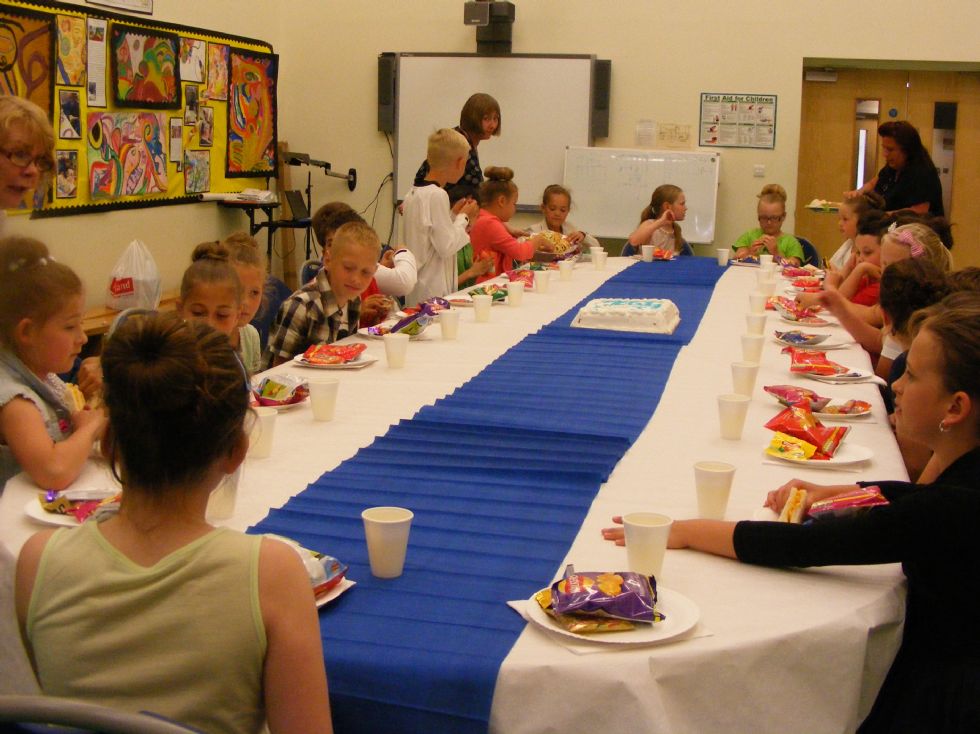 A good time was had by all, including Year 4 teachers and teaching assistant!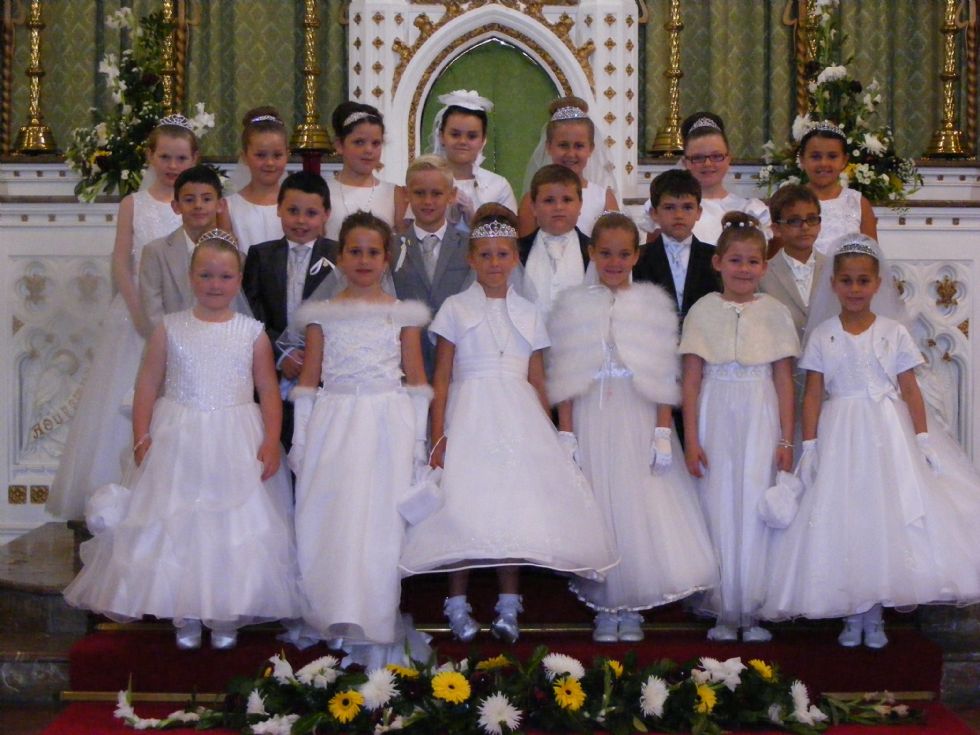 We would like to say a big thank you to our Parents, our Parish catechists and Fr. Michael who have worked alongside our children throughout the year to prepare them for this special time in their lives.
For many more pictures of the day have a look at the Holy Communion photo album here.