History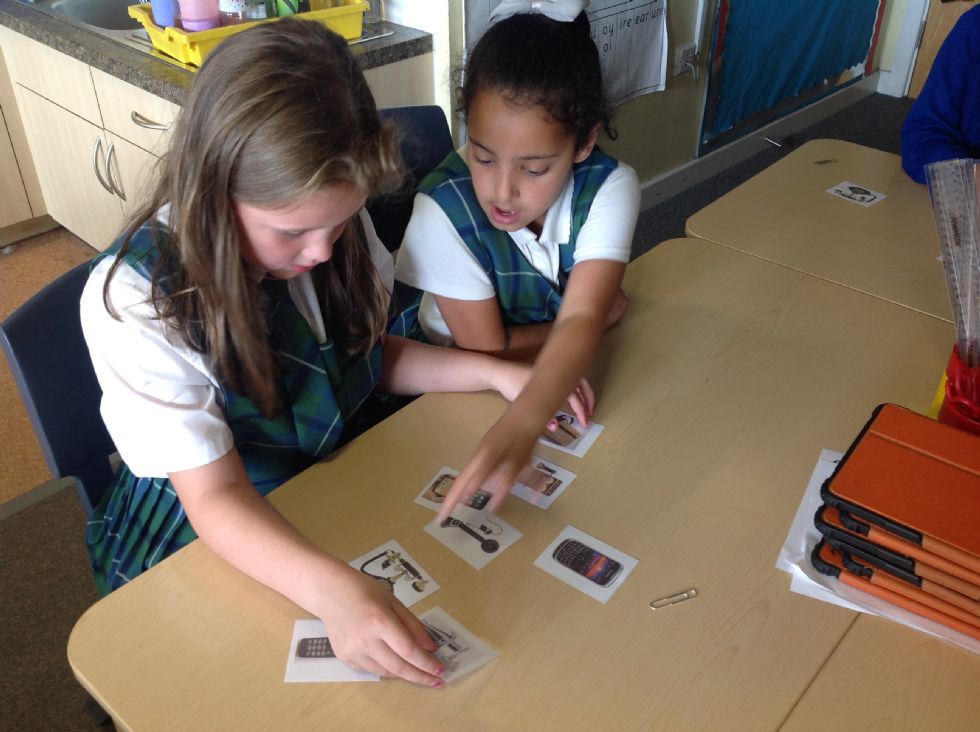 To begin our history topic, we looked at a concept called chronology. We were given pictures of 'phones through the ages' and put them in order of what we thought was oldest to newest and gave explanations of why we placed them in that order. We quickly realised that we had not ever seen some of these phones, but some are still advertised on TV today. This gave us some clues as to the correct order.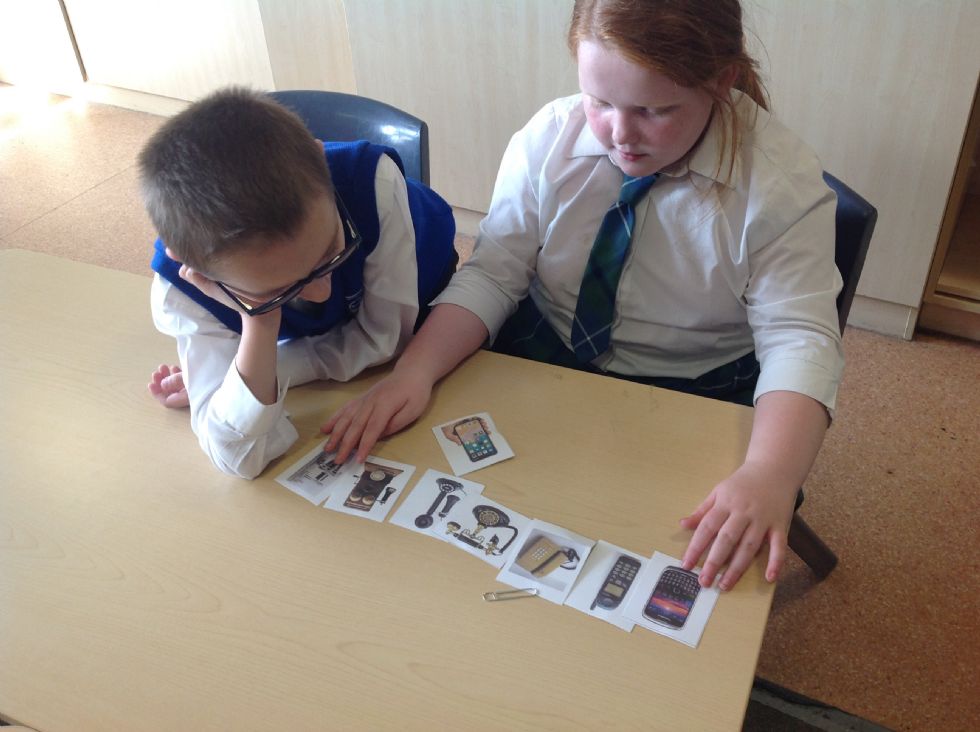 We were then given a trickier task of ordering key events that had happened in the past 100 years. These included the World Wars, the days our teachers were born, the Olympics, the opening of McDonalds and many more. We worked as a team to put them in order looking at the style of photograph and our knowledge of time order.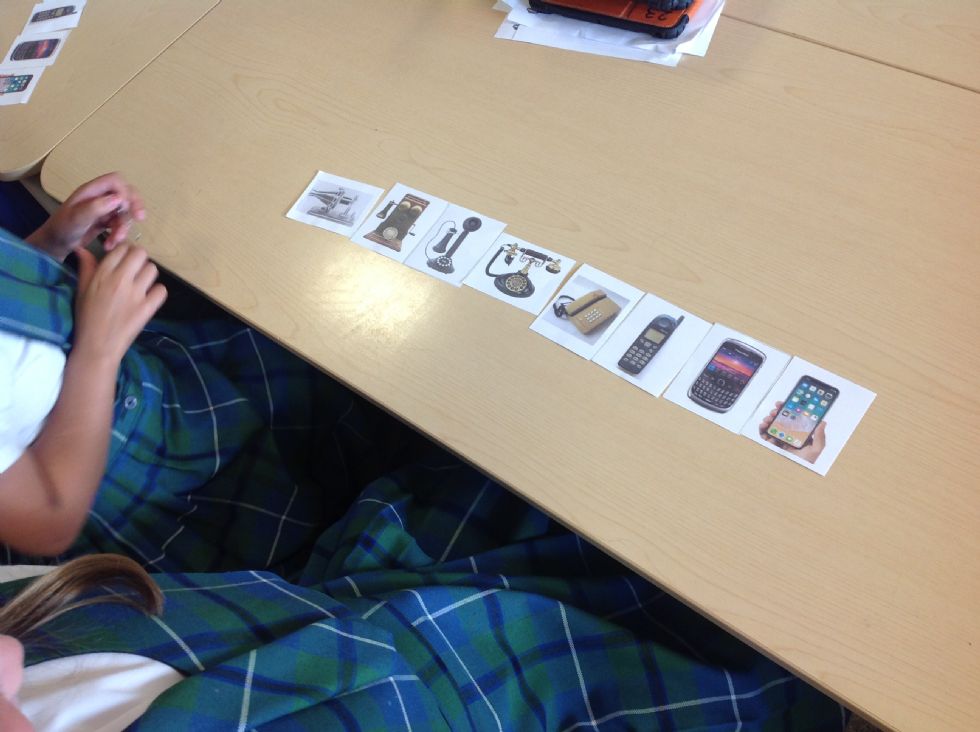 In order to gain a good understanding of chronology, we looked at a range of photographs of 'phones over the years' and ordered them oldest to newest. We gave reasons for why we believed this order was correct. We knew the oldest was in the right place as we had never come across a phone like it. We were able to identify the newest phone as it is currently advertised on the television and we see them being used on a daily basis. We discussed how the design has changed over the years and discussed our opinions for each one.