Healthy Eating 2014
In class 5S we have been learning about Healthy Eating in Science.
A lady, called Heidi Evans, came into our class and taught us how to make a Risotto. She also taught us about the EatWell Plate and what it provides and what functions it has.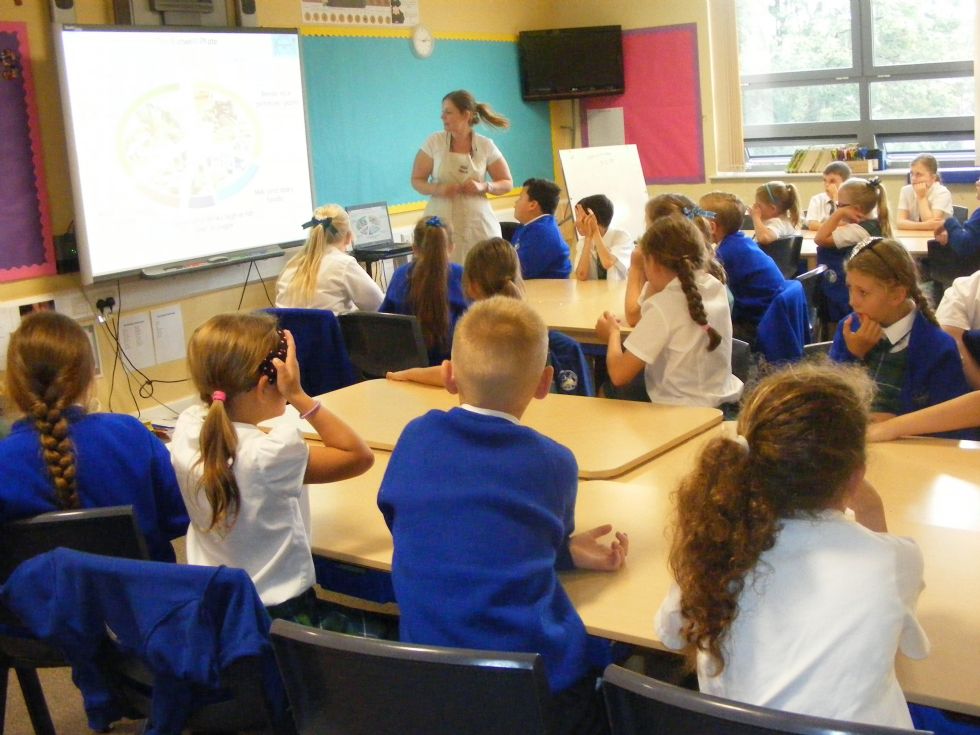 We had lots of ingredients to make the Risotto like butter nut squash, courgette, onions, garlic parsley, leak, rice, chicken and Spanish sausage.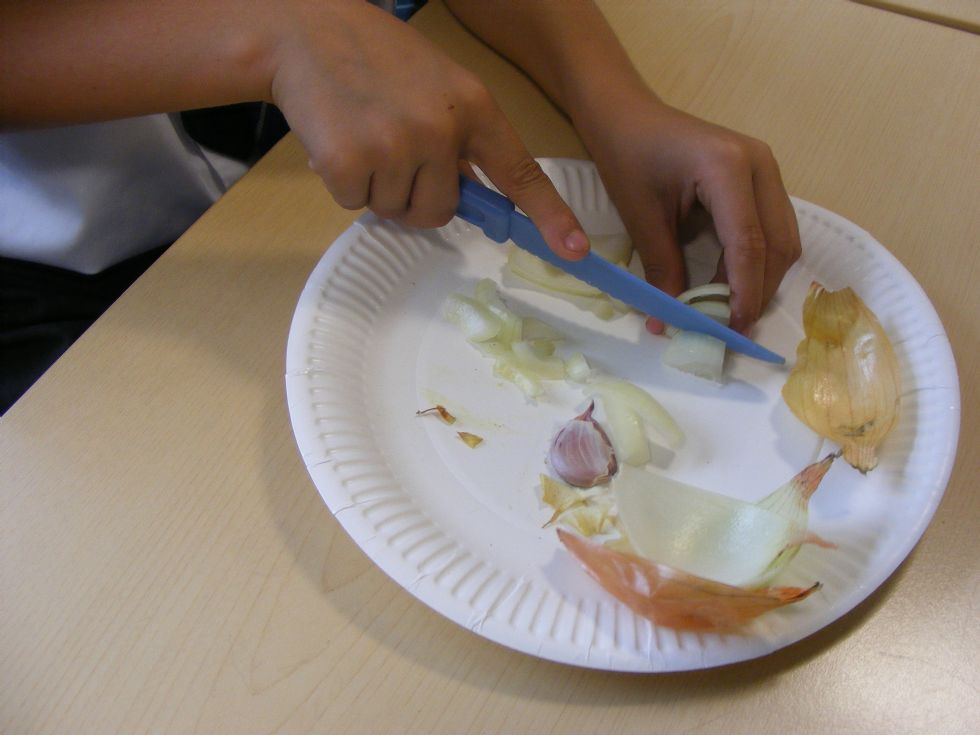 We all got some ingredients and we chopped them and cut them with plastic knives.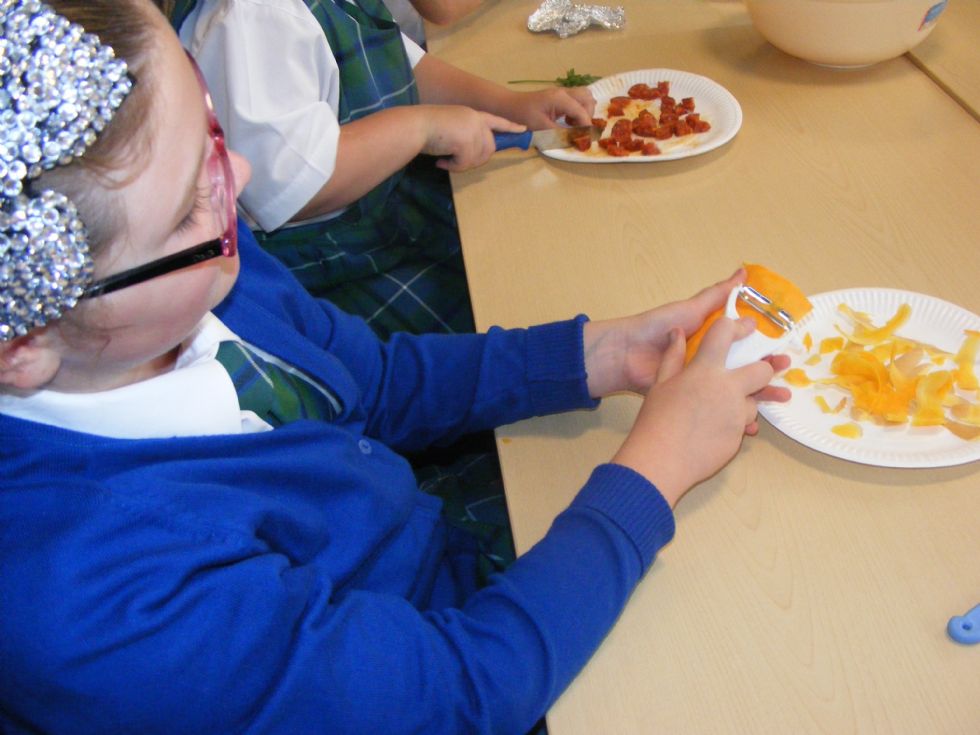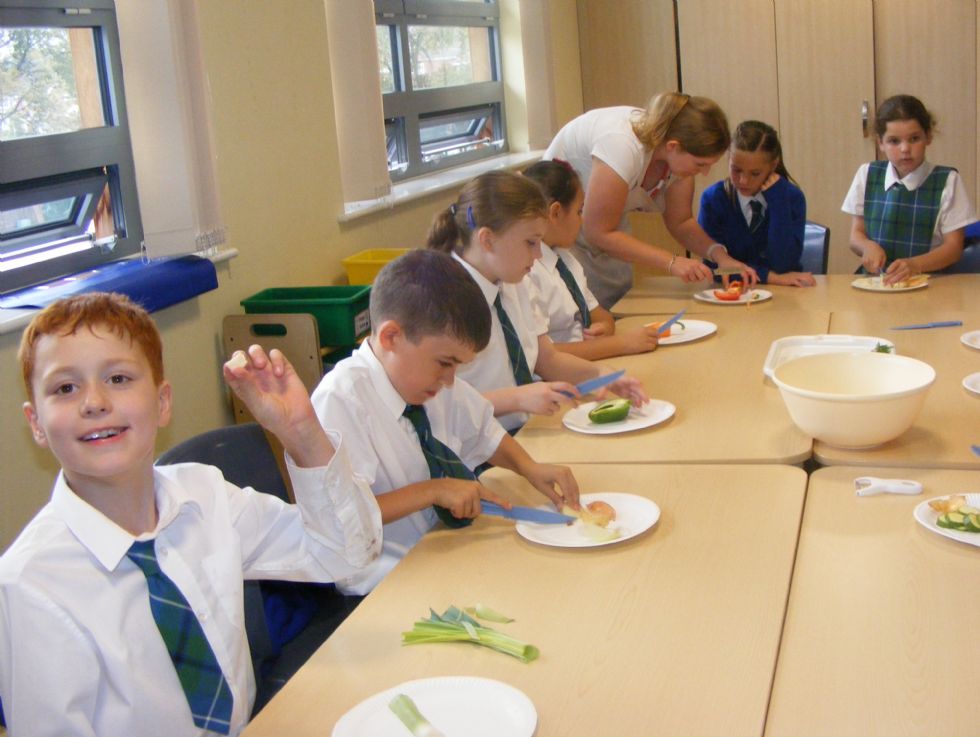 We added all the ingredients in a bowl and we mixed it all together .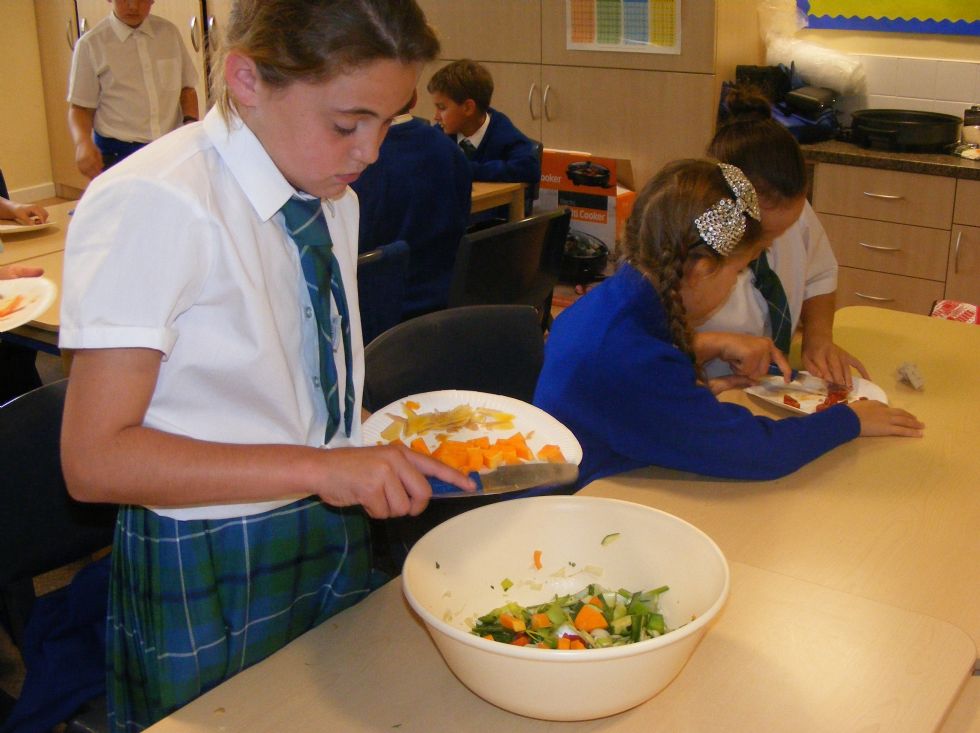 Then we put it all in one pan and we all had a go at stirring it.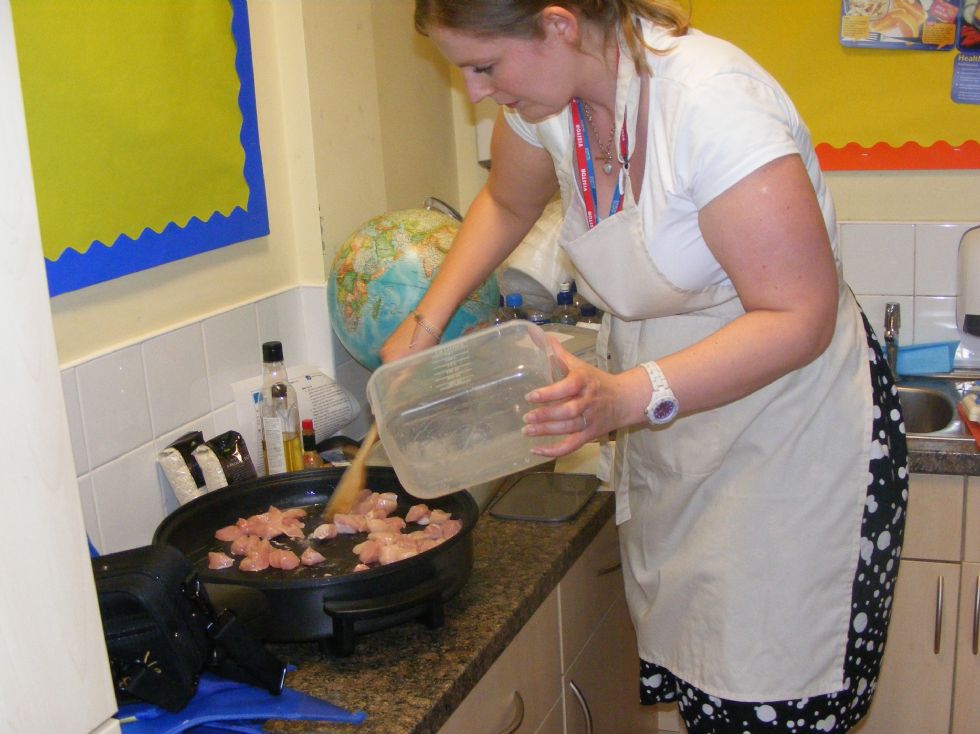 Then she started cooking it.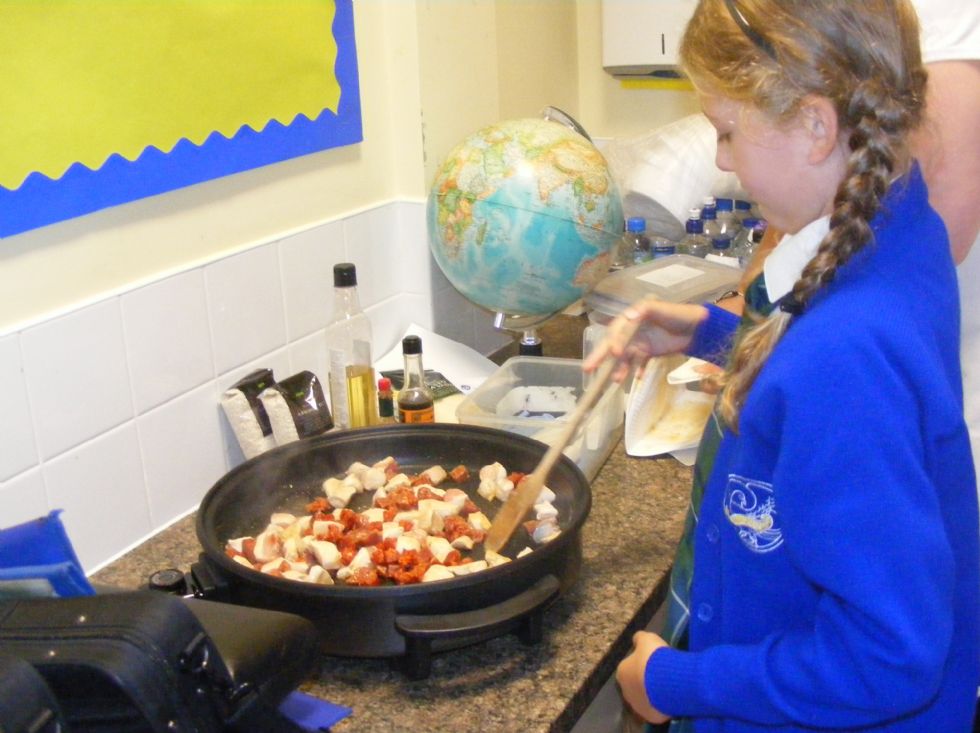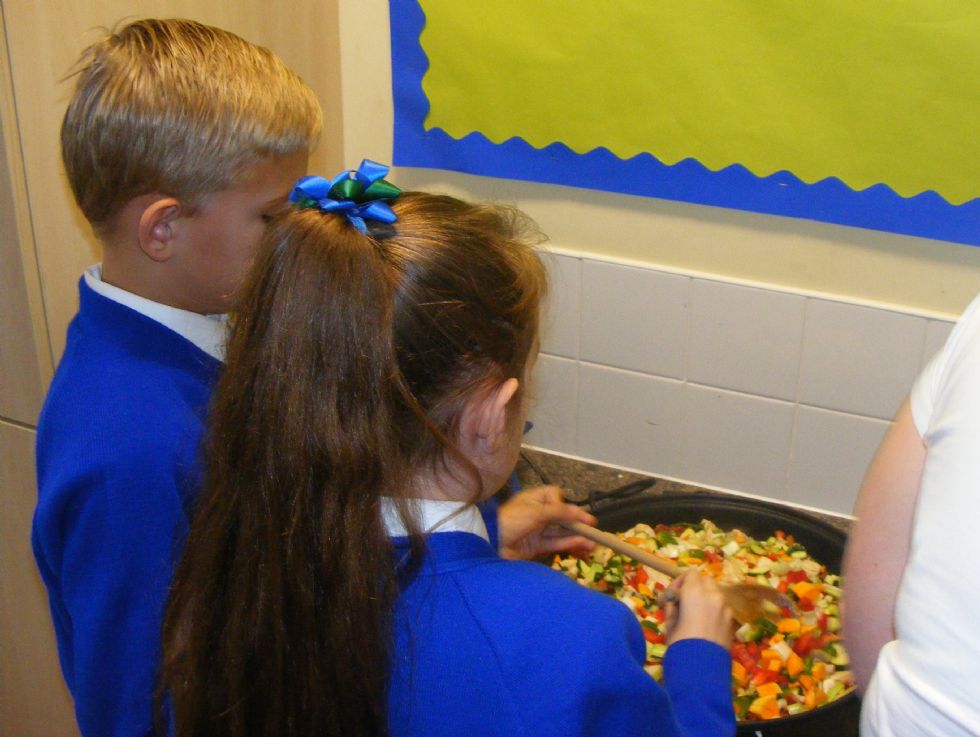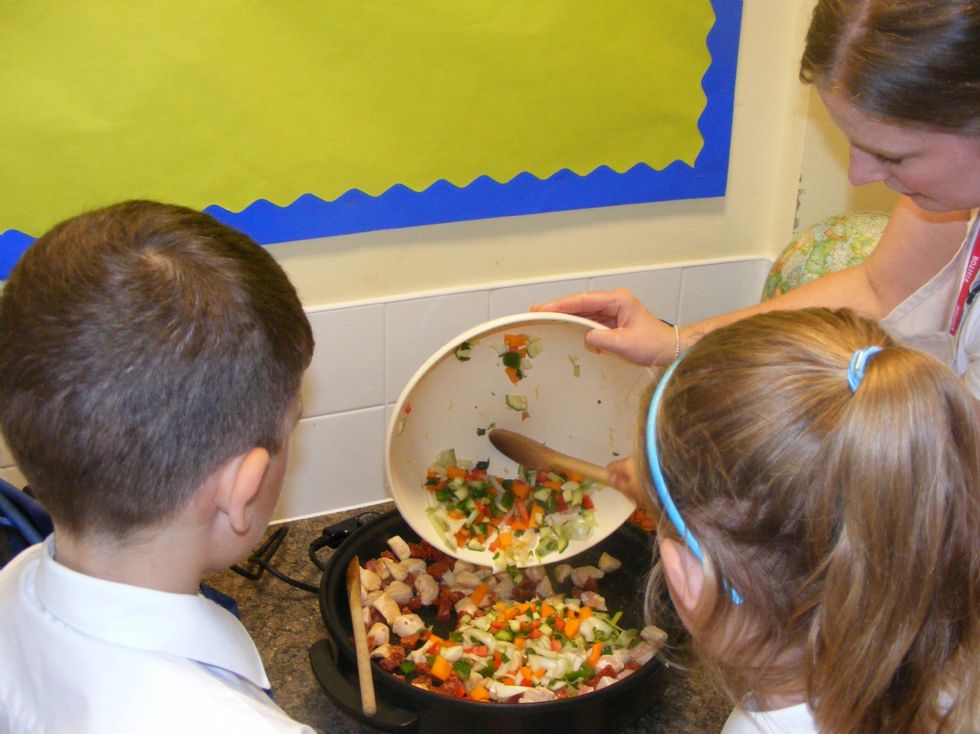 When it was ready we all got to taste some and some people asked for two bowls.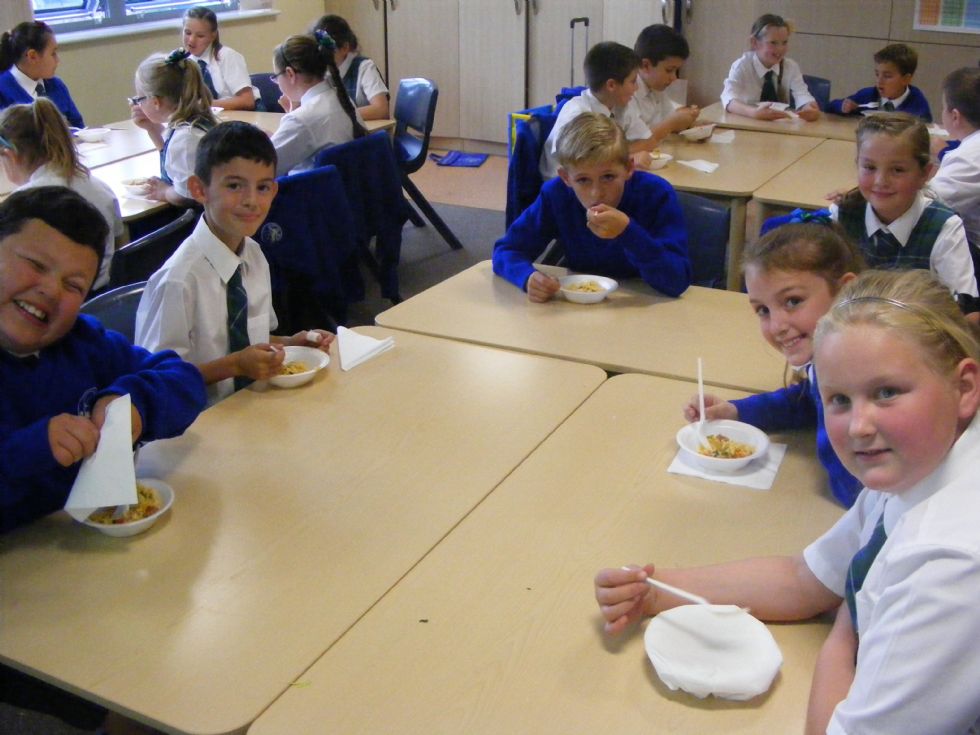 Everyone said it was gorgeous.
We also learned what things we have in the Eat Well Plate.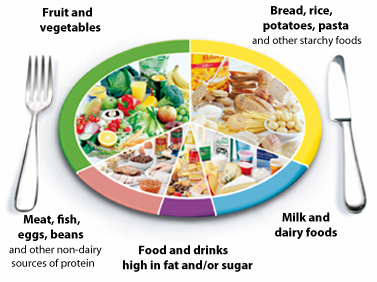 She talked to us about how we should eat healthy and how it helps our body in all different ways.
We all enjoyed this day and we hope that we can do it again soon because it's fun to cook and it was delicious.
If you would like to read more about healthy eating, and the ideas behind the eatwell plate, have a look at the NHS page with more details here.
The full gallery of healthy eating pictures are here.