Going For Gold
When Our Group Won Going For Gold
This report was written by Year 6 pupils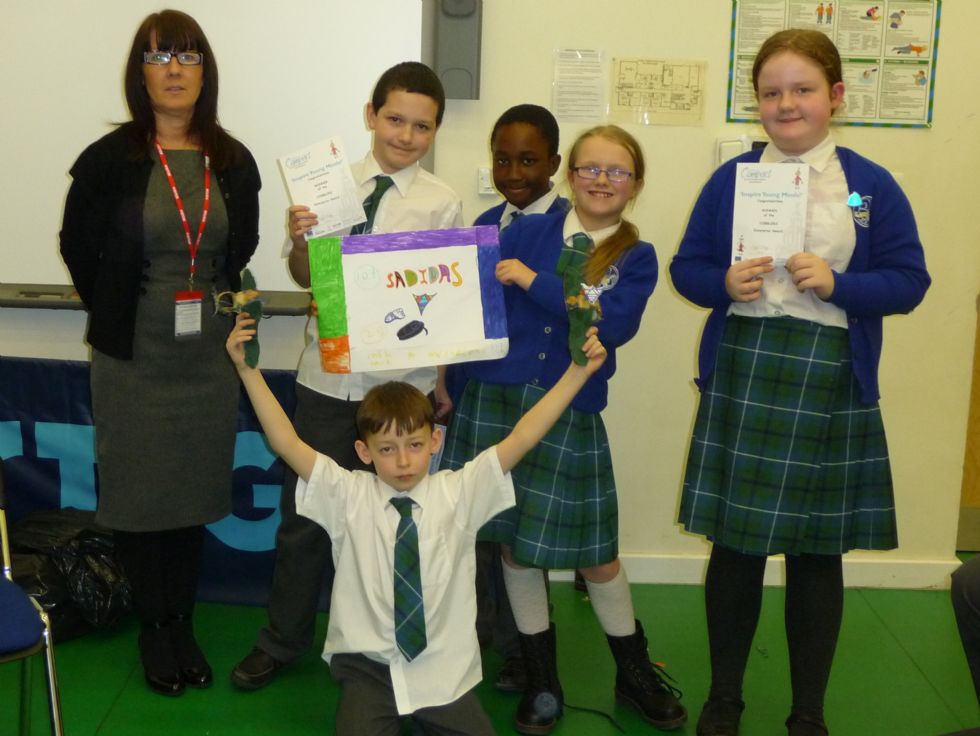 Going for Gold is a fun activity that comes to visit St John's about 3 times a year. We learn business skills and usually do arts and crafts to make a product which we have to sell or display, just like a real business. When Going for Gold visited our school early this year, and this time we had to make sandals and get someone from our groups to be the model. We measured around the models feet and then used patterns and materials to make the shoes look good for the people watching the fashion show. Using paper we made straps which we decorated and stapled or glued to the sandal. We had to make sure that the sandals fitted the models feet and that the staples didn't poke out and be dangerous for the model. It was a lot of fun making the sandals!My group, whose sandals where called Sadida Sandals, were the winners of Going for Gold. The groups earned points for good behavior, being quiet when told and not always getting out of our seats, but the decision was made from the fashion show at the end, which was very funny! Our model wore are sandals up and down the cat walk (the hall) and showed off our designs, while we held up our poster. At the end, after a bit of deciding, we were crowned the winners of the Cobblers activity. Our photo was taken and we were given Going for Gold certificates. I thought the activity was very fun and although it was hard work, I would love to do it again!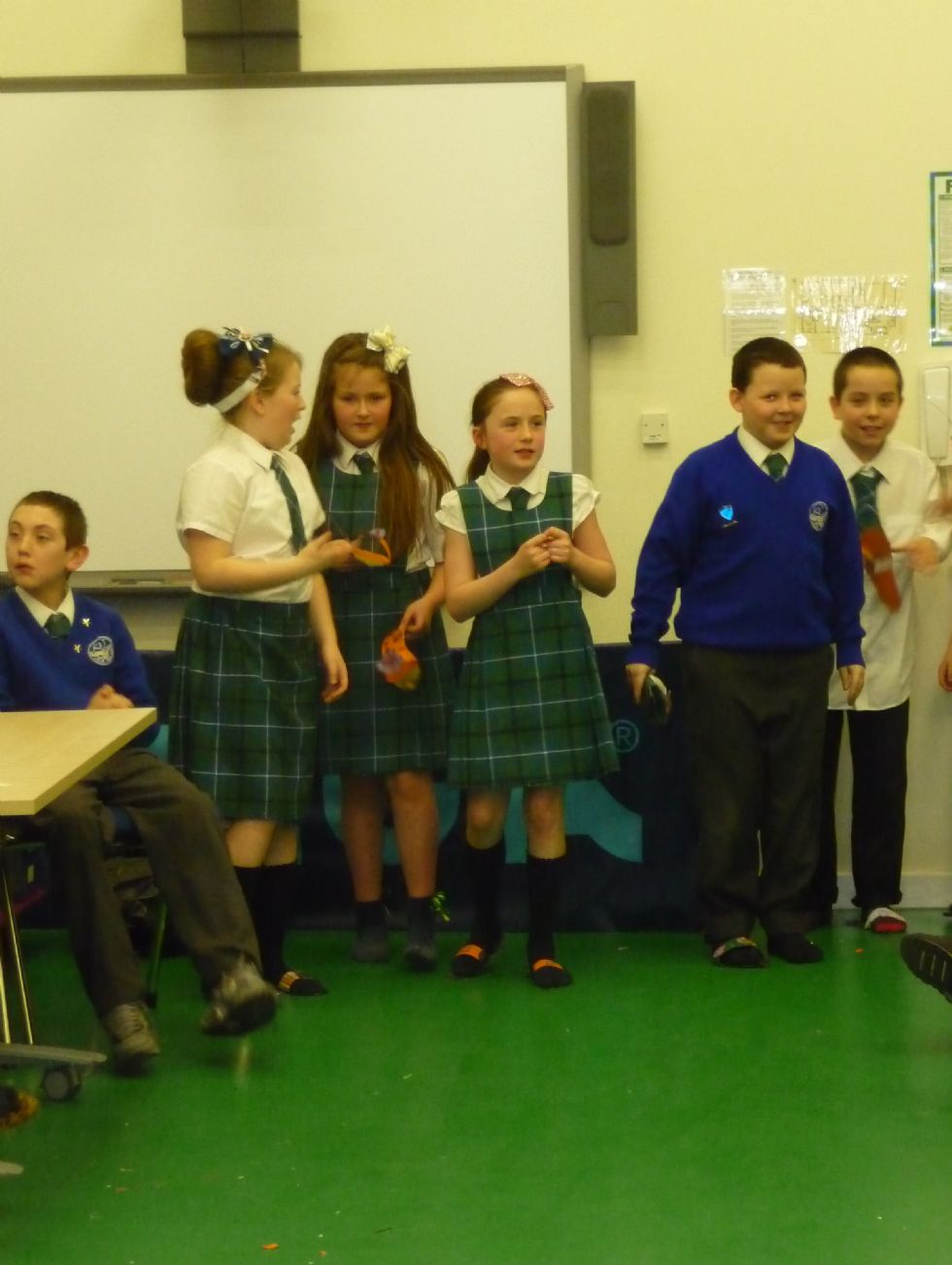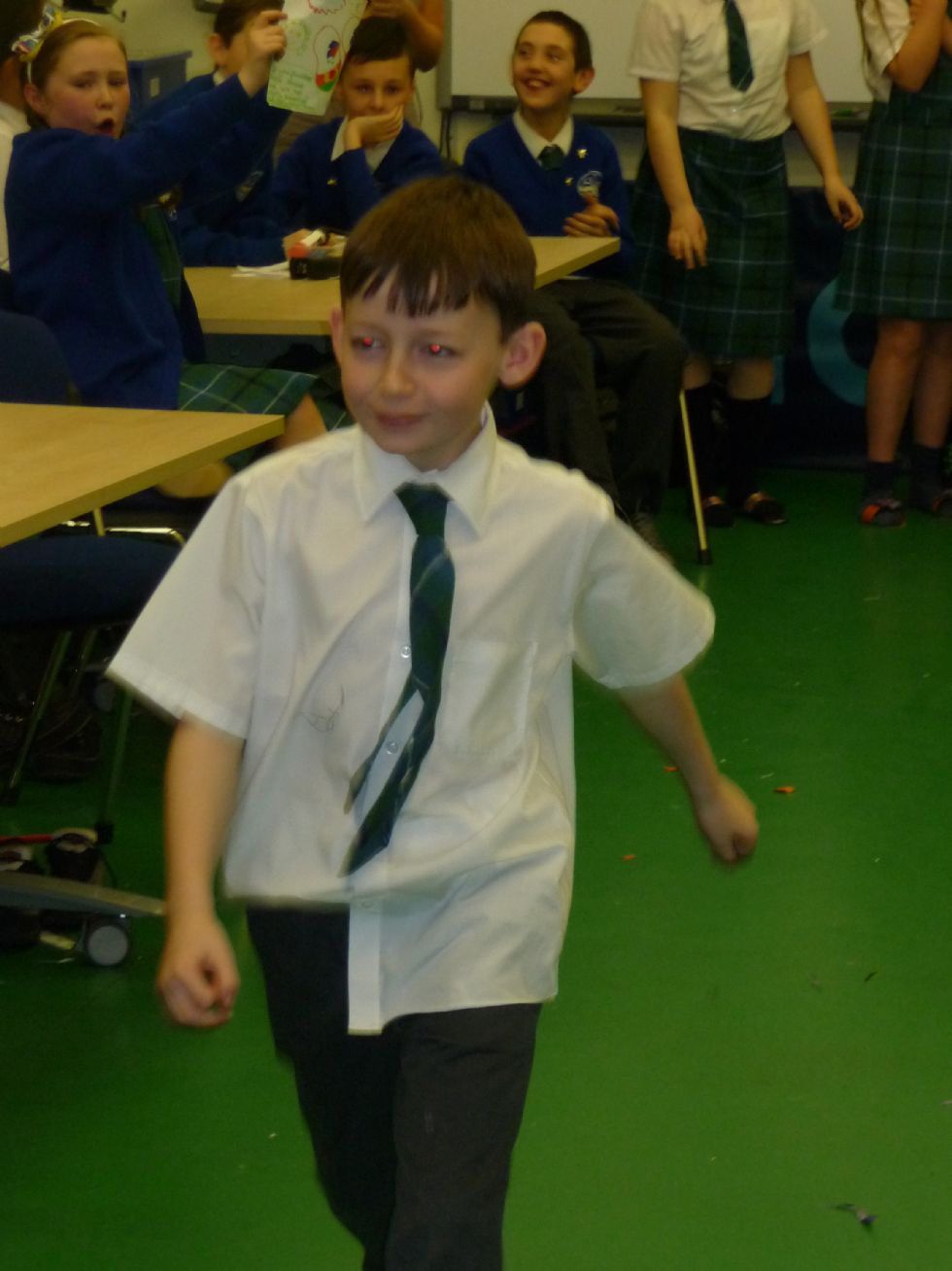 Going for Gold 2
This report was written by Year 6 pupils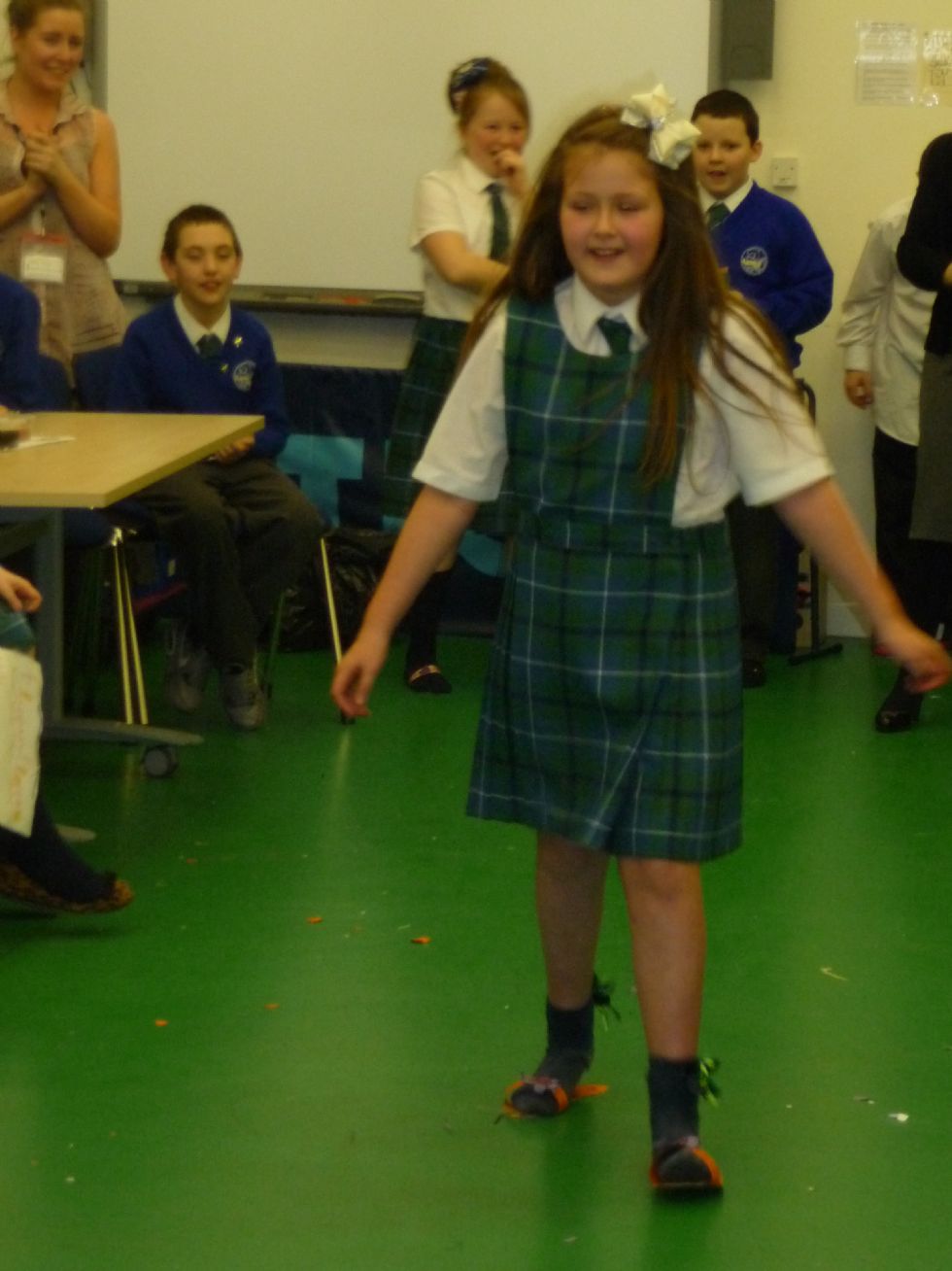 Going for gold is a team task for year six children.
What we had to do was make summery sandals. We had to make a company name to begin. Everyone's company names were all very good. In our groups we all got a job and to do that we filled in a job form. Some of the jobs were; a model, a poster designer, some one to keep everyone organised. The hardest part of the work was getting the sandal to fit the models feet. Even though it was hard everyone did very well. The best part about doing going for gold was getting to model the shoes at the end. At the end the people who organised the day chose a winning company which was Sadida sandals. They were a great company and were hard working.
We can't wait to do going for gold again.