Get Into Reading Club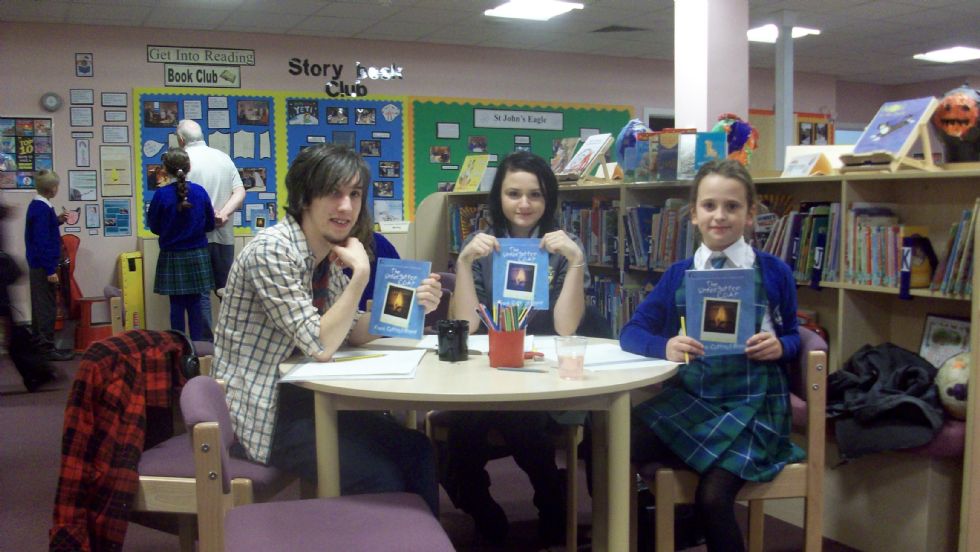 The "Get Into Reading Club" is currently celebrating its 9th group. Children and their relatives attend on a Tuesday after school and the children are invited to read for pleasure in a relaxed and informal atmosphere !
"It's wonderful to see children reading for sheer pleasure and getting inspiration from different authors. When you know the children don't want to put their books down, you know it's a success." - Mrs Pugh (Reading Club Organiser)
The group was initially set up with support from the Liverpool Reading Organisation and children have had the opportunity to visit the Bluecoat and listen to famous authors such as Frank Cottrell Boyce.
Mums, dads, carers, brothers, sisters, and friends, of the club attend and there is a super community feeling. Speaking and listening skills are used during the sessions and children make their own "Giant Reading Project Books."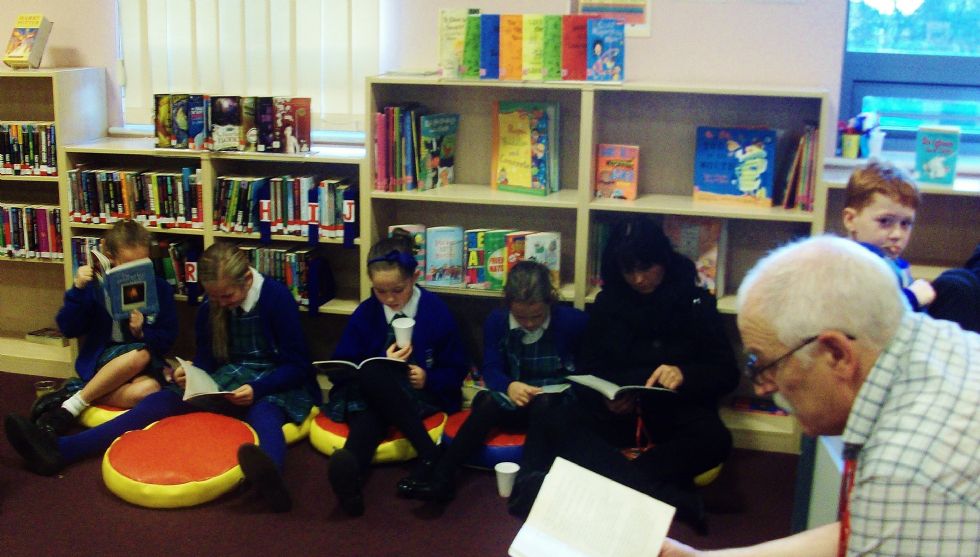 Our Pupils' Voice
We can expand and improve on our reading. I like the book the "Unforgotten Coat" because it always makes me want to read more."
"It's interesting ! Brian reads your stories and you get to draw the characters and settings for your project book."
"I get to spend time with my friends and listen to reading."
"I am with my mum reading and Mrs Pugh helps her to speak English."
"It's fun ! I like James coming to reading club with me."
A special thanks goes to Brian Brady who has been a voluntary Grandad of the reading group inspiring children to "get into reading" since its formation in 2009.
Next term the Club is having an author visit St John's from Yorkshire to introduce the next reading group's novel.