Gardening with Mr Gittins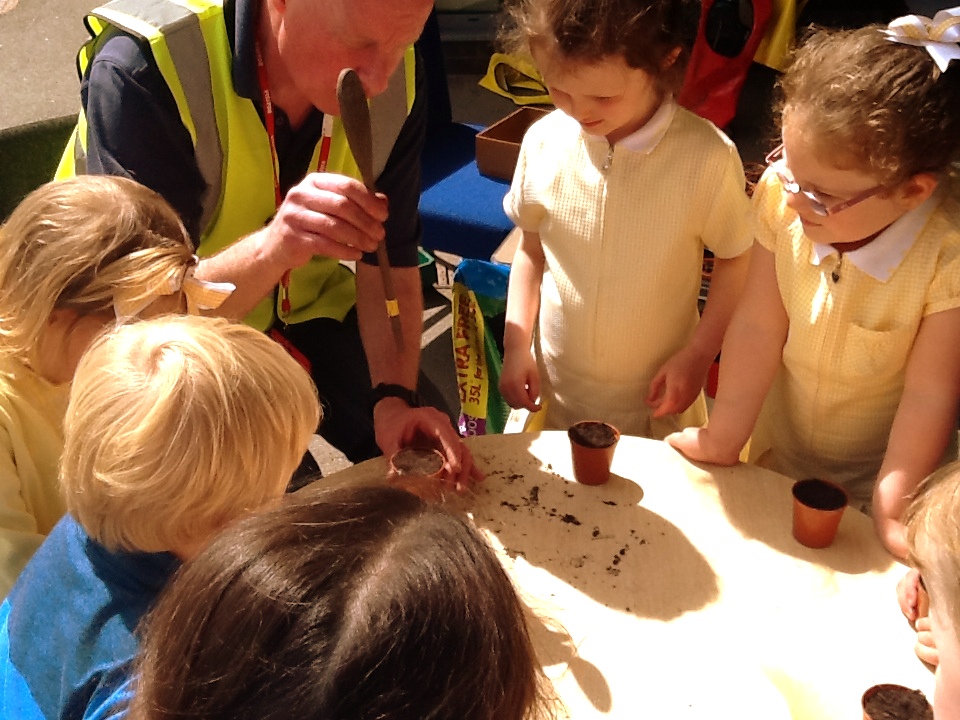 Our current topic in nursery is growing. We invited Mr Gittins into nursery to teach us all about how to grow and look after vegetables.
He explained all about different fruits and vegetables and how to look after them.
Everyone planted their own seed, and carefully watered them.
Then Mr Gittins with help from the nursery children planted some rhubarb in our raised beds.
We hope to teach the children how to take care of living things.