Farmer Teds - Funnybones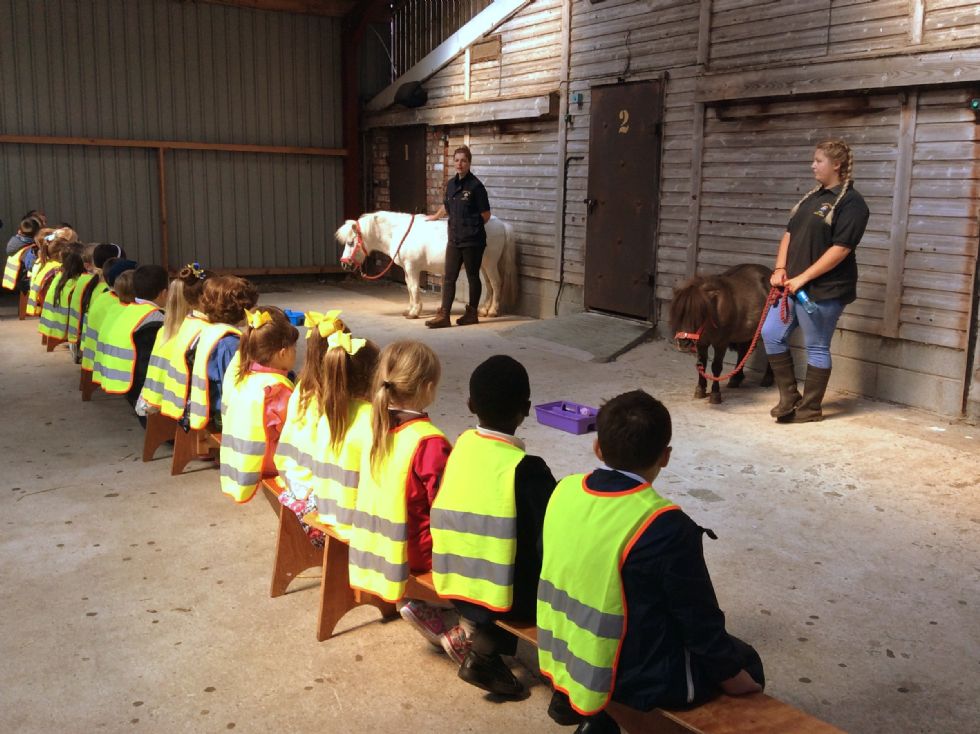 Both Reception classes visited Farmer Teds. It was a busy, action packed day! First we had a ride around the open farm on a bumpy tractor listening to music! We saw alpacas, horses and cows. Then the groups took it in turns to burn off some energy climbing and sliding round the purpose built course. A bit of cheering for ferret racing, and some cute furry and cuddly animals followed which the children got to pet and stroke, after which lots of brave children touched and held the reptiles!
During the afternoon we also got to watch Bob the Bird of Prey being mischievous during his show, and see Ermintrude the cow having her afternoon milking session. Amongst all these activities we still found time for our lunch and a little play on the playground! We had a fantastic day and lots of exhausted children on the way home!