Extra Curricular Clubs / Visitors
Clubs and Visitors
At St John's we offer a wide range of after school clubs, which are run by staff and external professionals and experts. We also welcome a range of visitors to our school, who come along and enable the children to have a wealth of different experiences and gain an abundance of knowledge. Have a look at our clubs area here, and visitors section here.
Below is a small taste of some of the things we have done.
Music and Theatre
We are offering a wide range of extra-curricular Music and Performing Arts Clubs, both after school, at lunchtime, and at Notre Dame.
We are pleased to offer a Year 4 Recorder Club, and a Y5/ 6 Singing Club on Friday lunchtimes, all of whom are open to any pupils in the relevant year groups.
We have a specialist visiting teacher offering a weekly after school club to Year 3, where they will have the opportunity to listen and explore a variety of styles of music, and work towards an end of year performance.
At St John's we are offering a range of vocal, performing arts, drama and theatre clubs to various year groups, and is looking forward to sharing performances with parents and carers on a regular basis.
Our Key Stage One Choir (which rehearses on Tuesdays) are enjoying singing on a variety of songs and styles.
On Wednesdays after school, many of our Year 4 and Year 5 pupils travel together to Notre Dame to take part in the 'Superstarters' Ensemble Group which is led by Resonate, Liverpool's central Music Education Hub. Children who have previously attended this club have enjoyed the chance to sing and play an instrument as part of a wider group.
Computing Club
KS2 are enjoying their computing club. They have chance to play a range of coding games and even design and create their own games! We have also used Sphero Bolts; mini computers that are programmed to travel, change colour and spin all through our ipad.
A visit from the Crosby Fire Service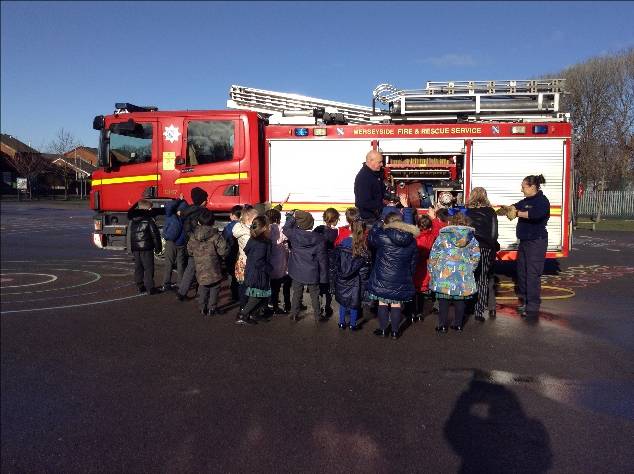 As part of Year 1's History topic, The Great Fire of London, they were visited by The Crosby Fire Service. Year 1 loved listening to their special visitors as they told us all about their very important jobs. We all had a go of the hose and we even got to sit in the fire engine! Afterwards, we discussed how different the fire service is today compared to the equipment used to fight the Great Fire of London in 1666.

Inflatable Sport Activities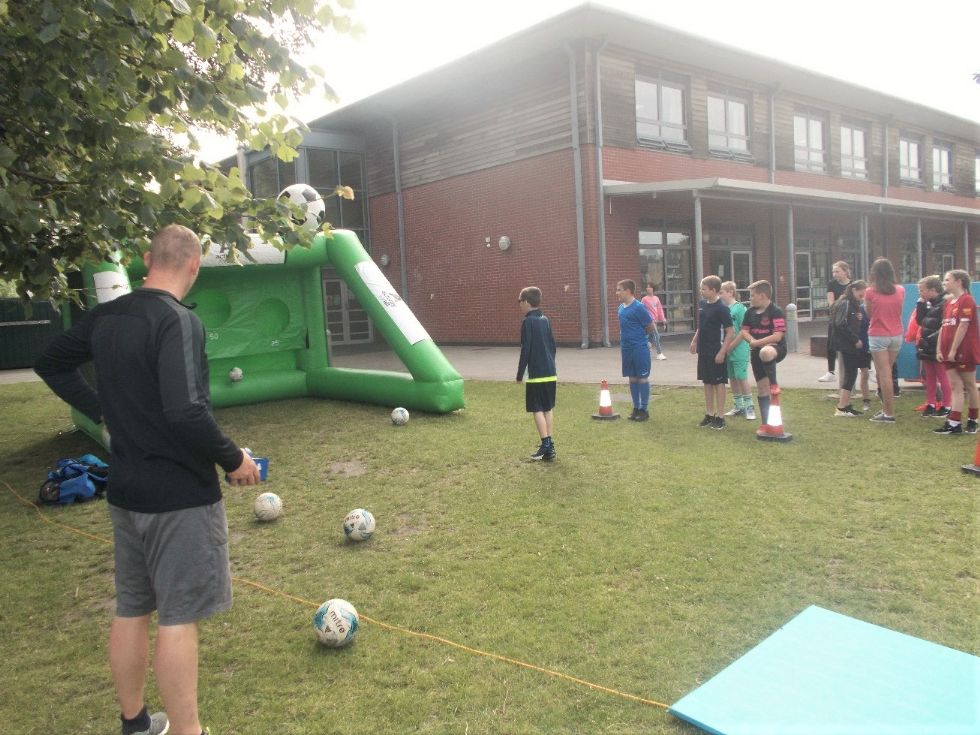 Activity for All came to our school and set up two inflatable sport activities: a basketball shootout and penalty shootout.
The children thoroughly enjoyed this and showed their ability to work together as a team. They all challenged themselves to score top points and impressed the staff with their football and basketball skills.
Afterwards, we had a lovely picnic!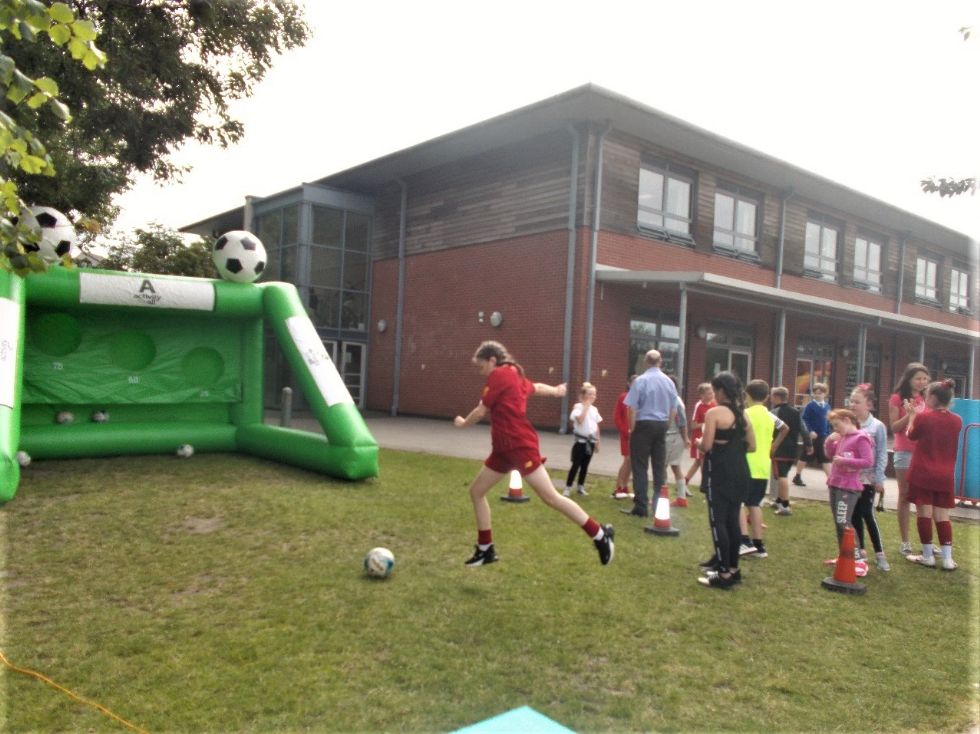 Year 3 - History of the Stone Age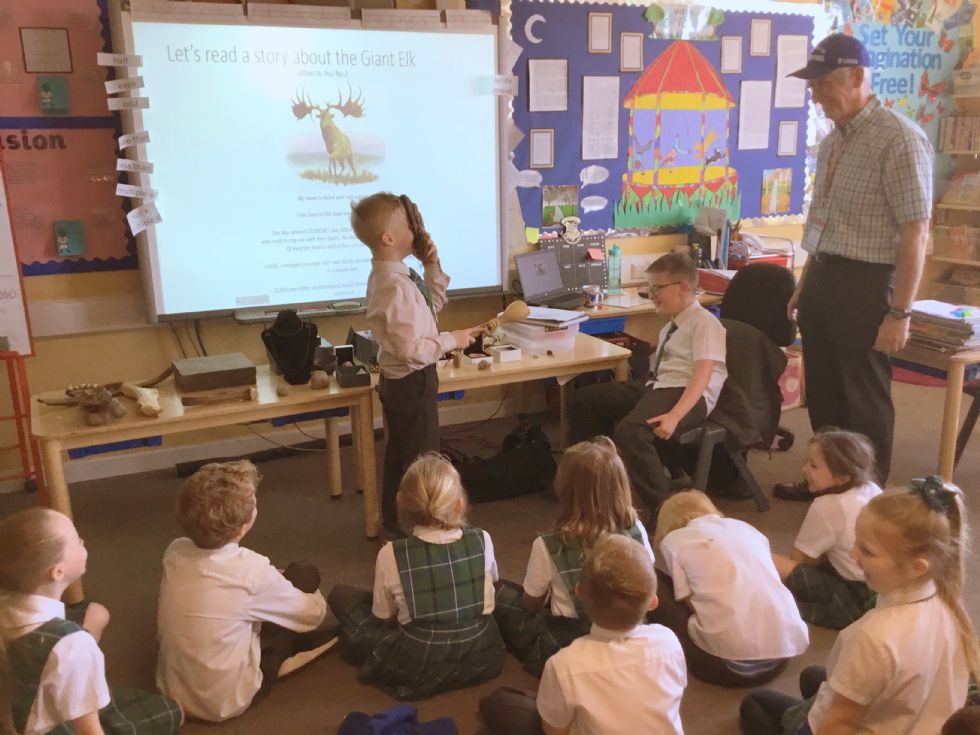 For their history topic, year 3 were looking at the stone age, bronze age and iron age. They focussed on how the people survived in those times and how they lived their day-to-day lives.
Year 3 welcomed John Hill, an archaeologist from University of Liverpool, to St John's this term. He taught us all about life in Liverpool during the Stone Age and we handled artefacts from that time and even made fire using flint and iron. He taught us all about the Giant Elk which linked in great with our science topic of fossils as we were able to handle a real life Giant Elk Antler.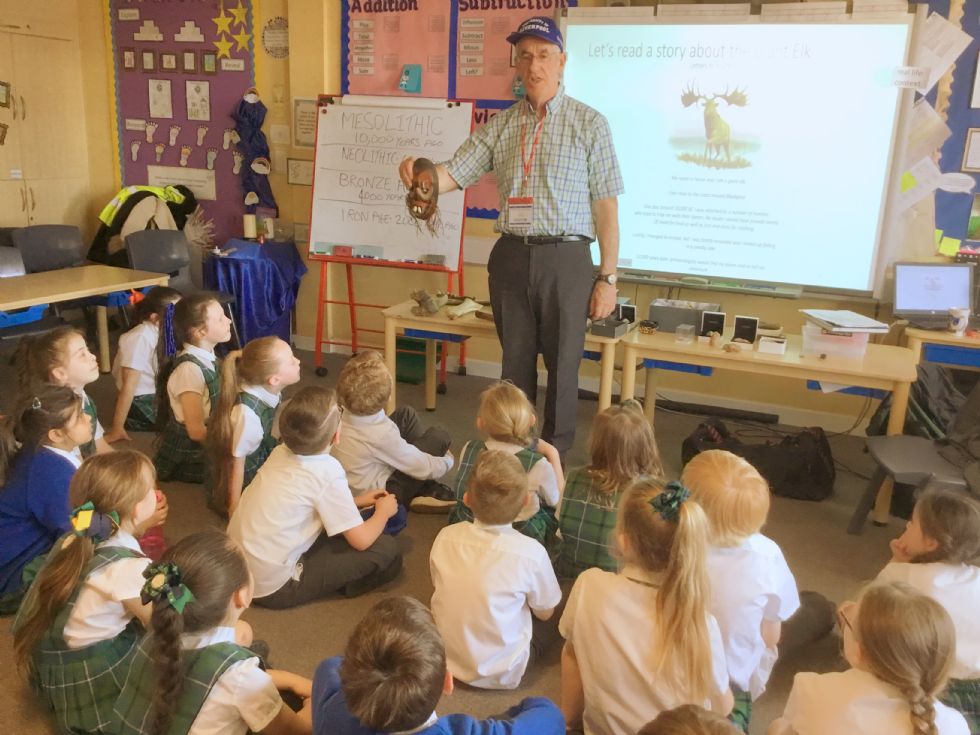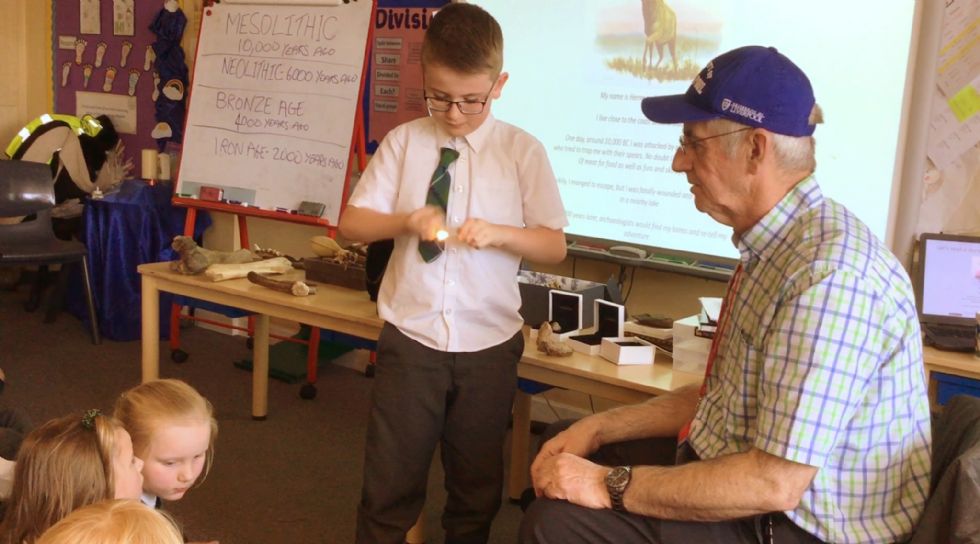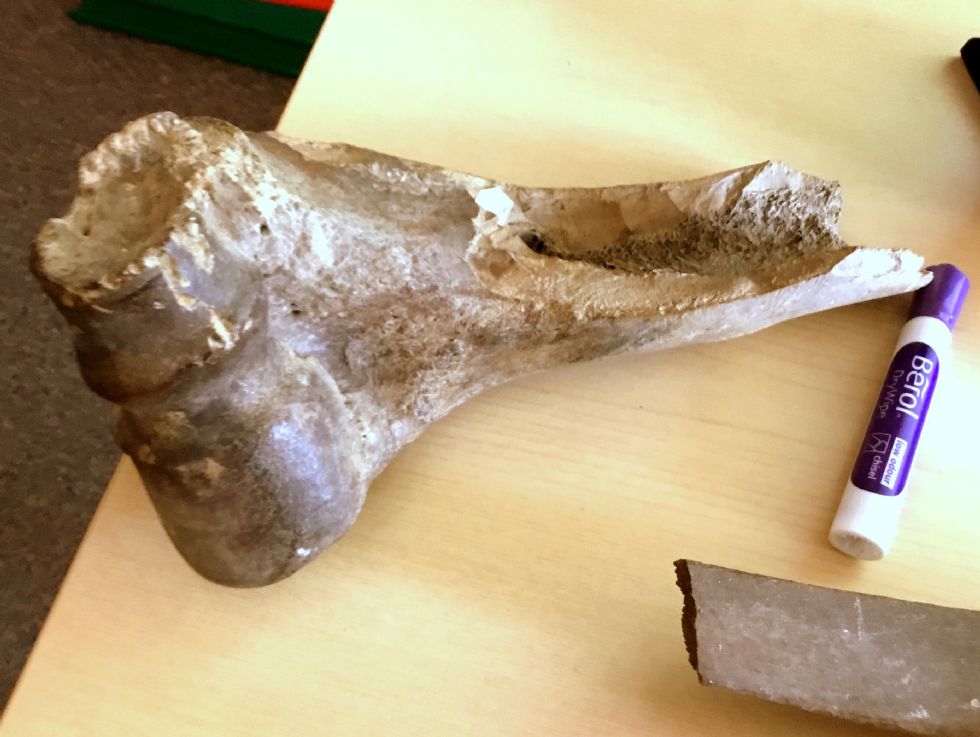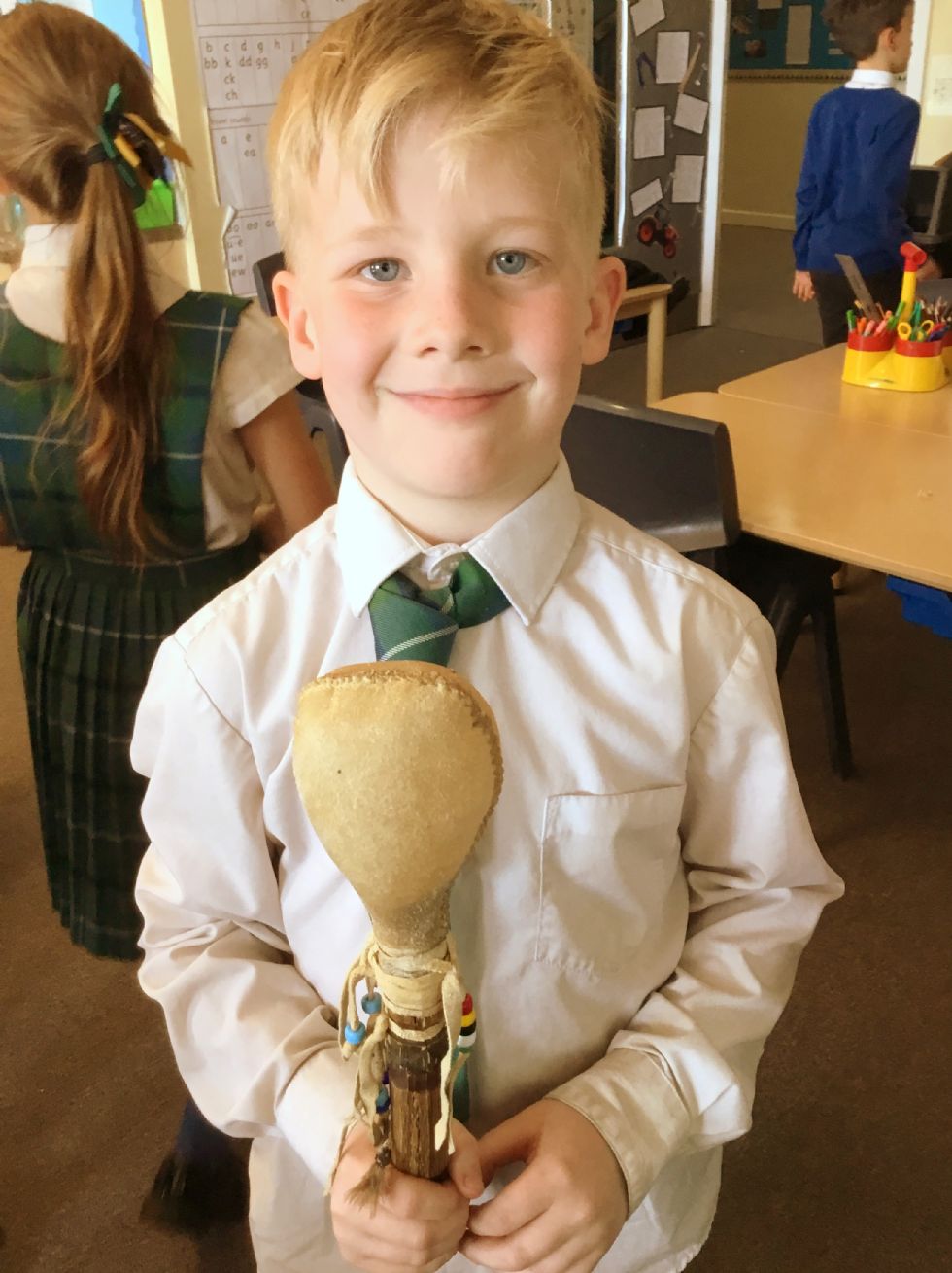 Resonate Christmas Performance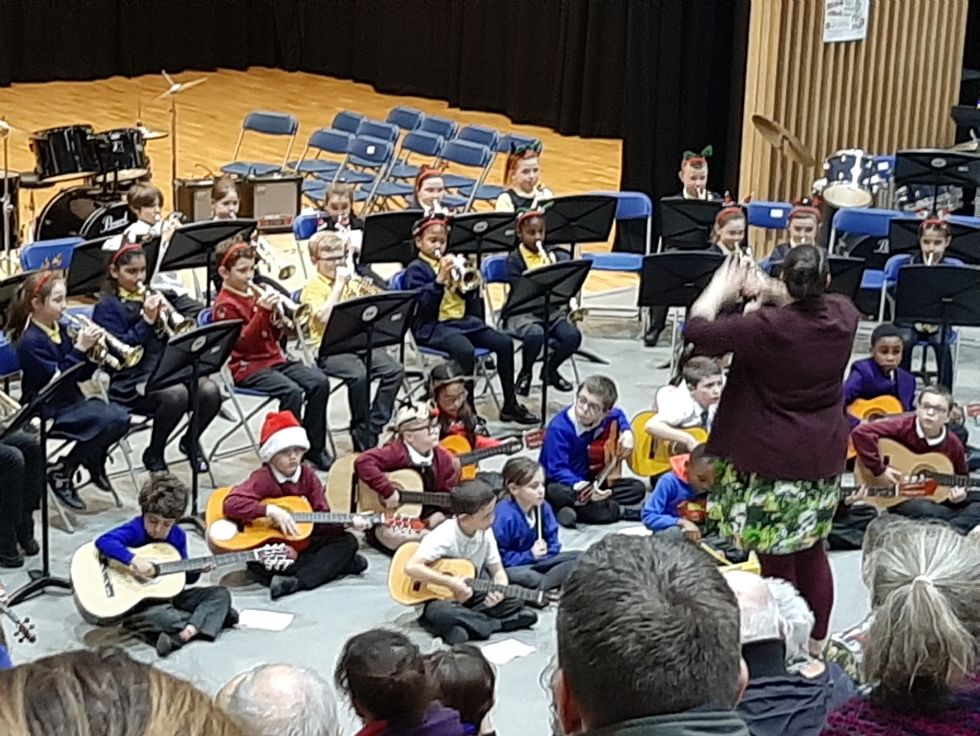 Just before Christmas, our Key Stage 2 pupils in years 4, 5 and 6 travelled the short distance to Notre Dame for the Resonate Christmas Concert. Our musical groups, our choir, guitars, and even cello performed choir performed in front of the many parents and guests who came along to see them perform.
It was great to see our young children perform with such energy at a public performance.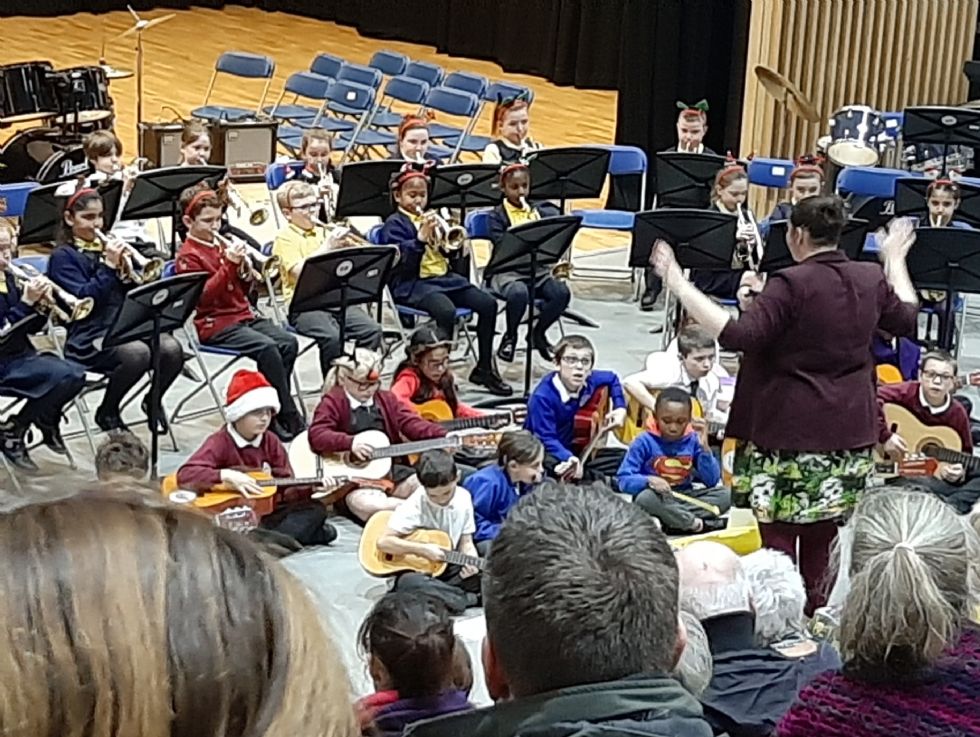 Visit from the poet Ian Bland.
We had another very enjoyable couple of days with the poet Ian Bland. He began his visit with an assembly, in which he performed some of his poems, with lots of audience participation from both children and staff !
He then went on to work with each class, and helped them to produce their own poems which were then performed to the whole school and some parents at the end of the day.
For two days the whole school was buzzing with the sound of poetry, and we look forward to Ian's next visit.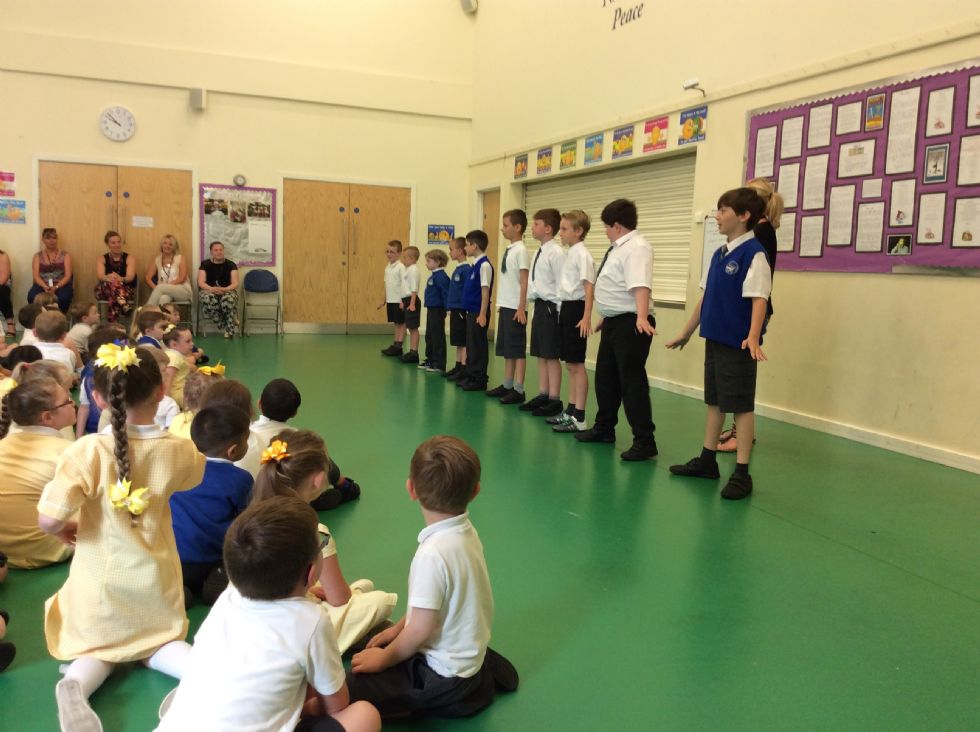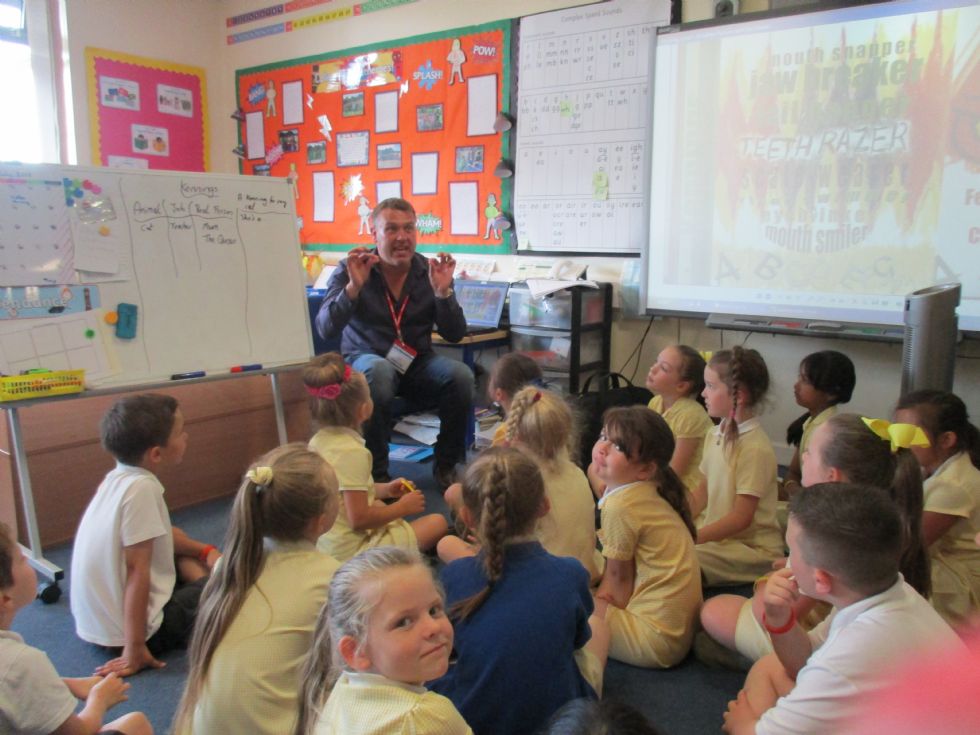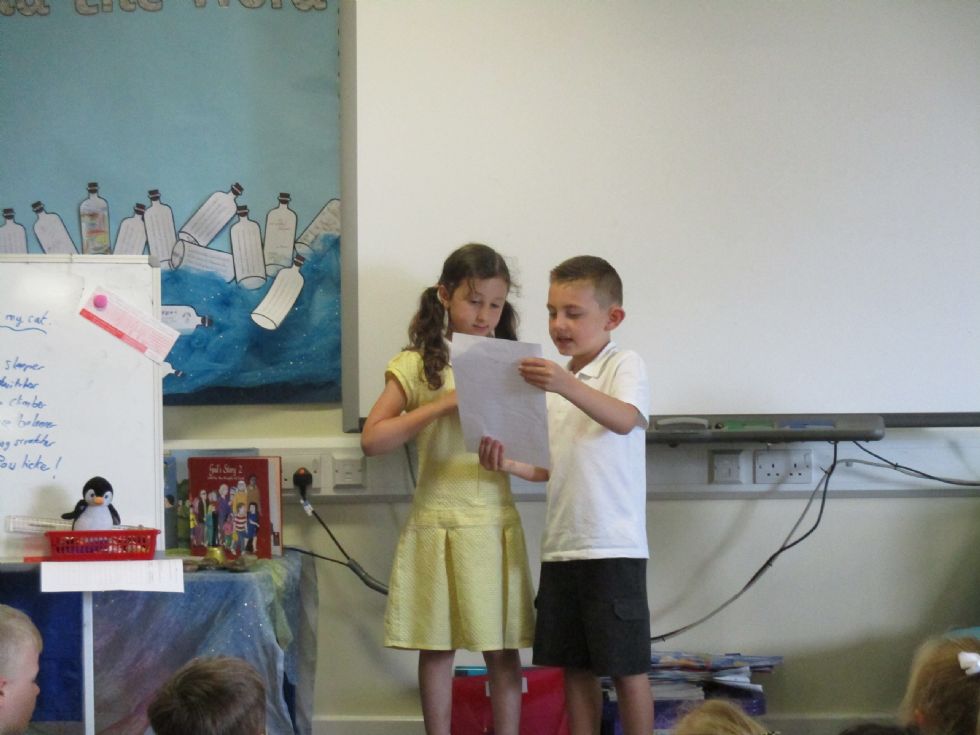 Extra Curricular Activities:
Here are some of our extra curricular curricular clubs (Click here for our full clubs page)
Glockenspeil Orchestra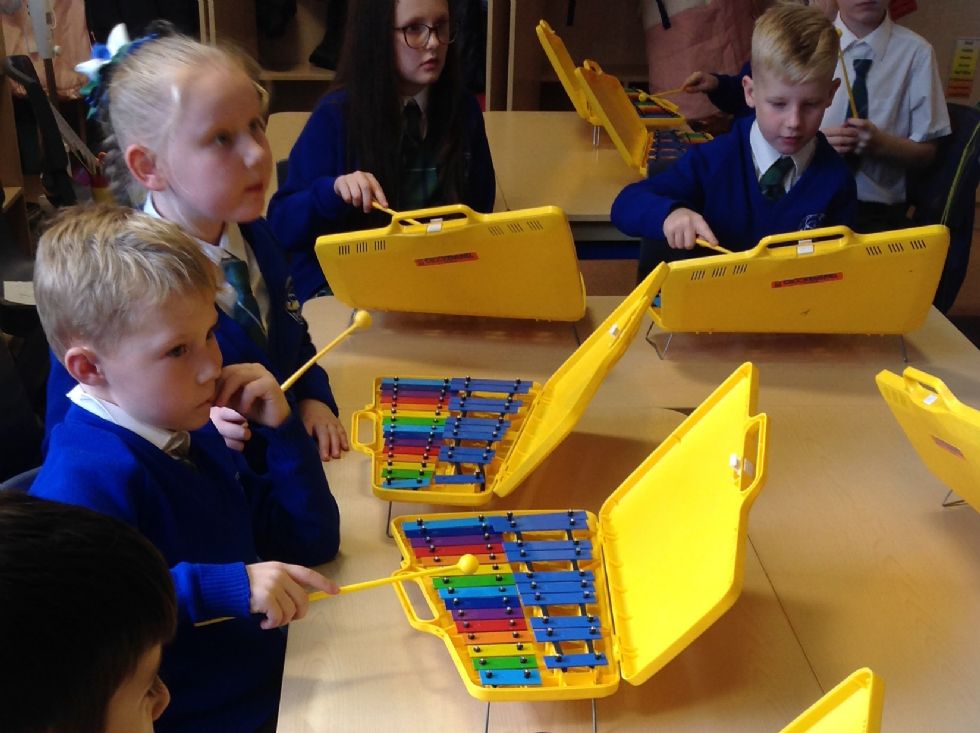 Mr Menezes leads Year 4's weekly music group. Here pupil's are learning how to play the glockenspeil.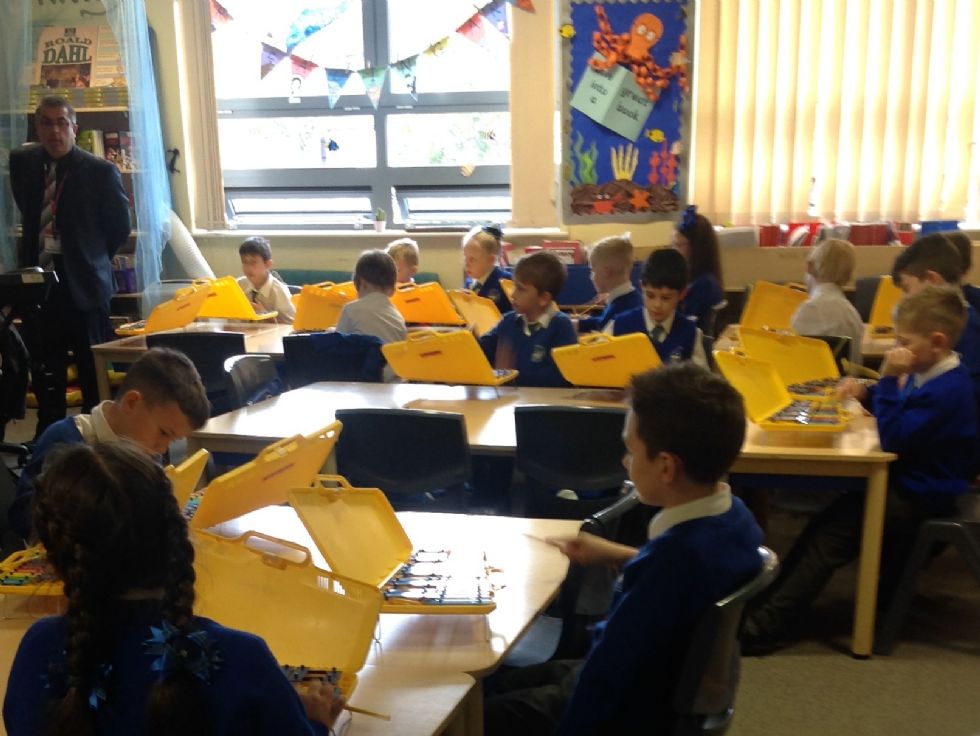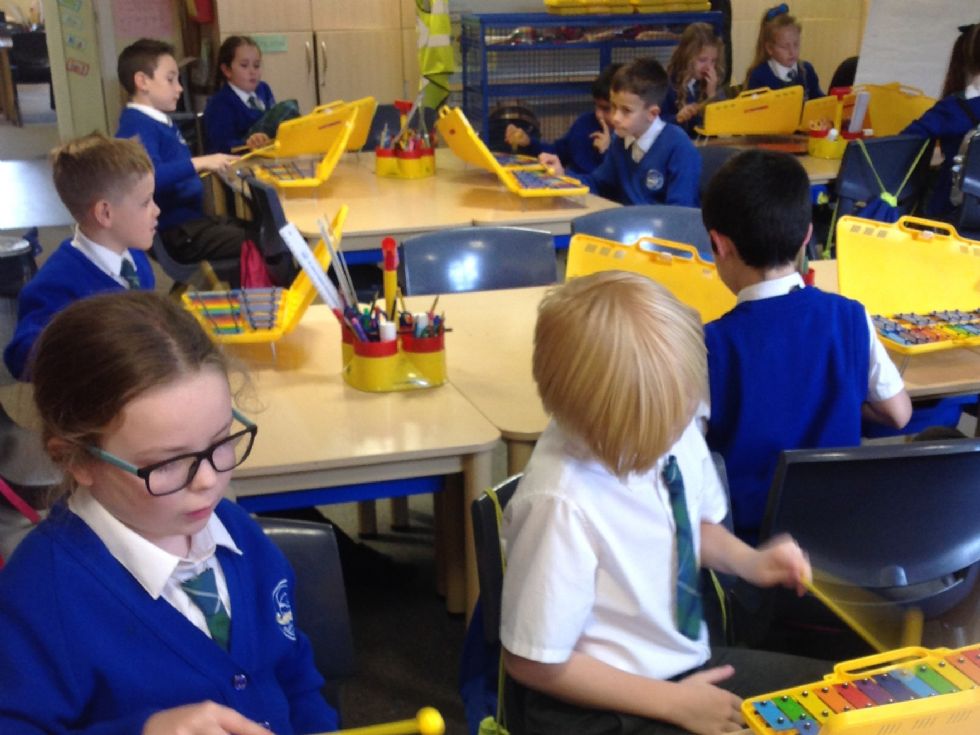 Lego Robotics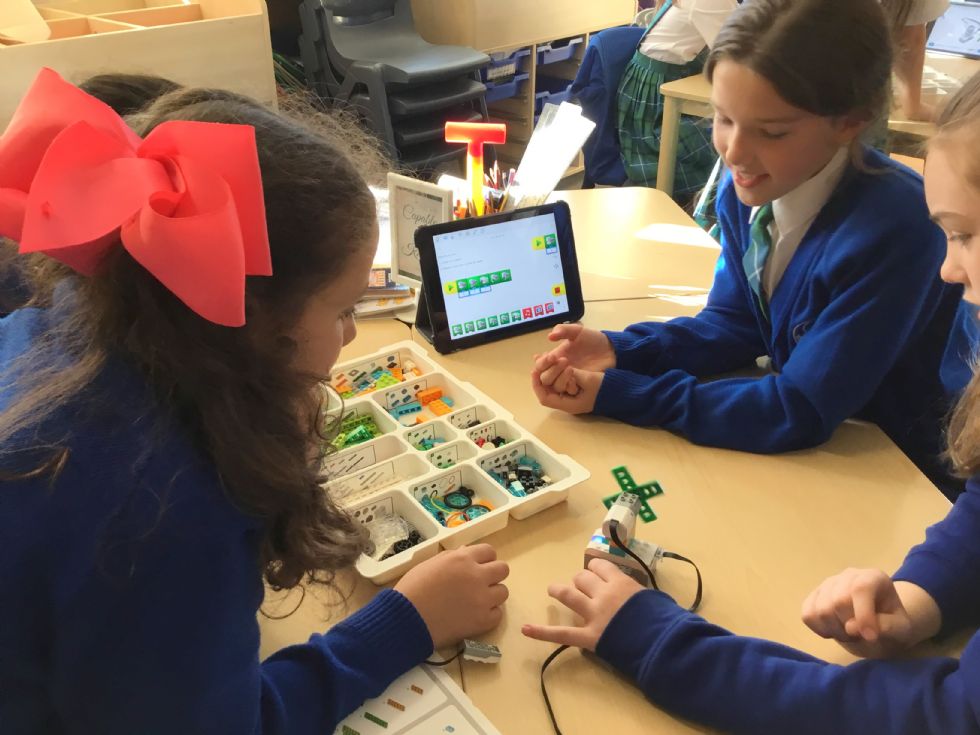 We use knowledge and skills from many different subjects such as Maths, Design Technology, Science and Computing.
We each have our own set of Lego where we follow instructions to build different models. Once our model is complete, we then write code on the iPad to program the model to move. We use commands such as repeat, stop and timers to make the model drive forwards and backwards, spin, lift things, tilt, change colour or make noises. We even include a motion sensor to ensure our models don't crash into objects or to start the motor.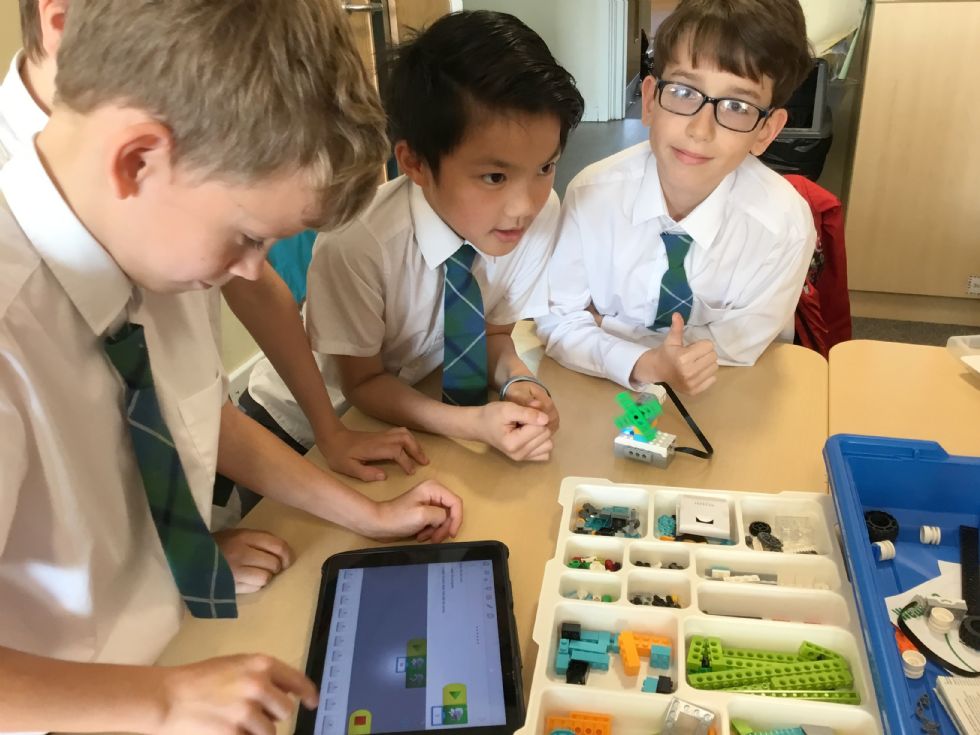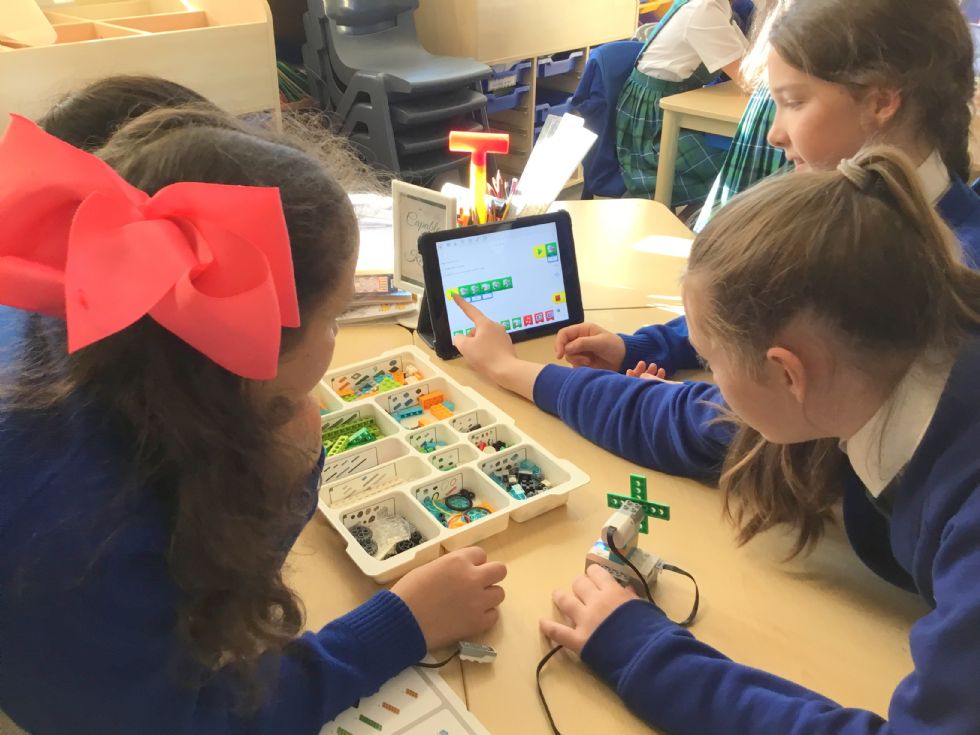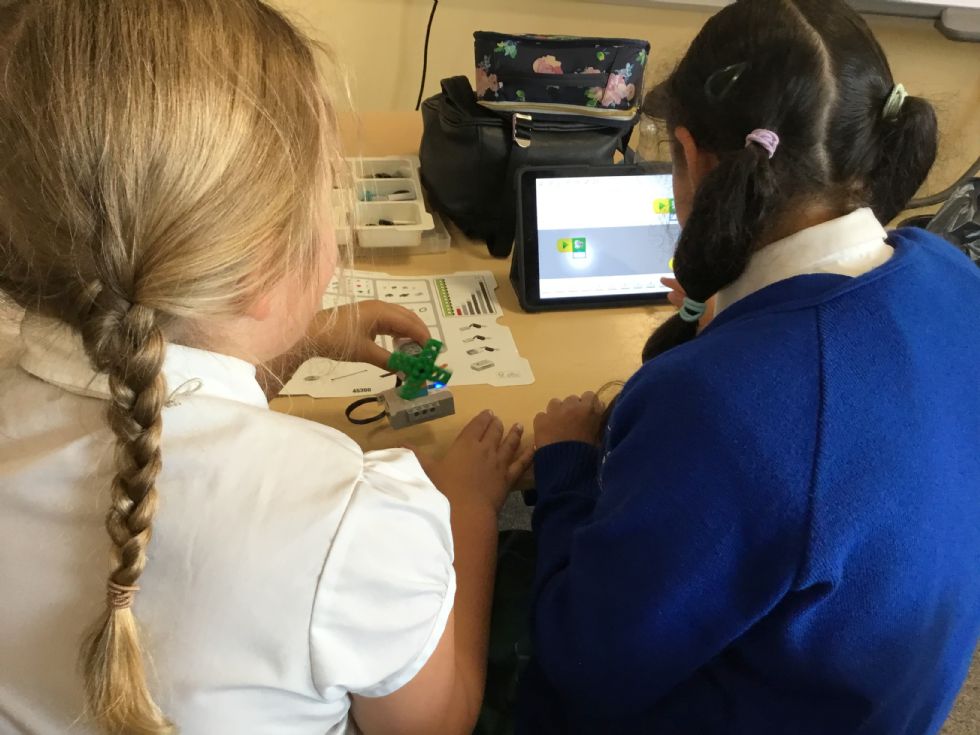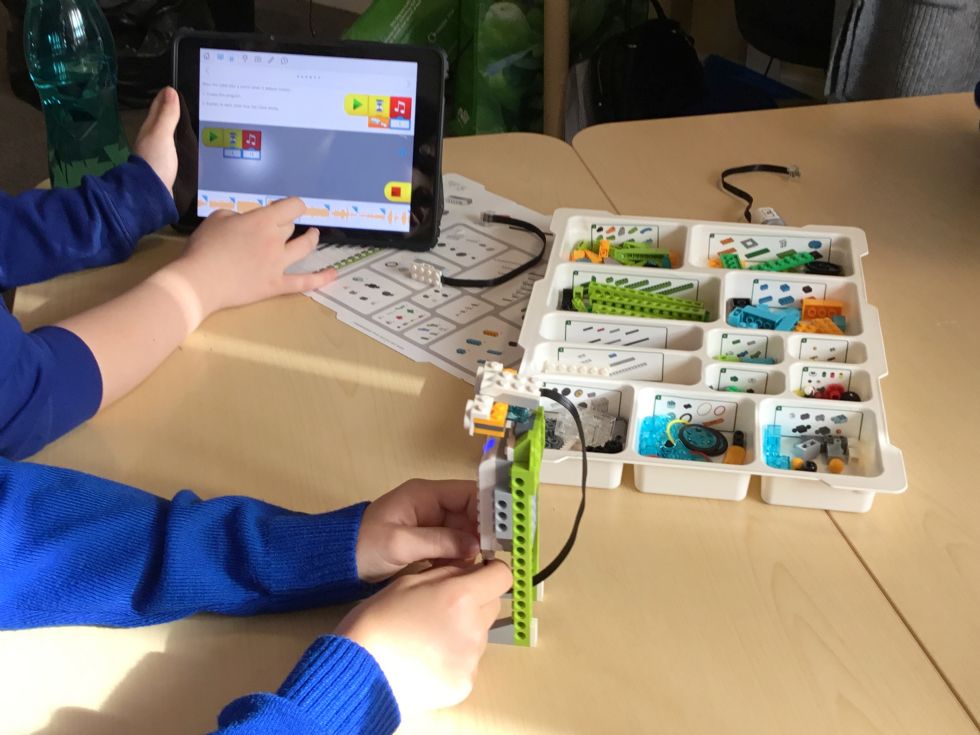 Spanish Club
Our KS 2 children have the opportunity to learn both Mandarin and Spanish. In our very popular Spanish Club, children learn through rhymes and song, role play and games. They have built up their vocabulary and can have short conversations, and have become much more confident speaking a foreign language.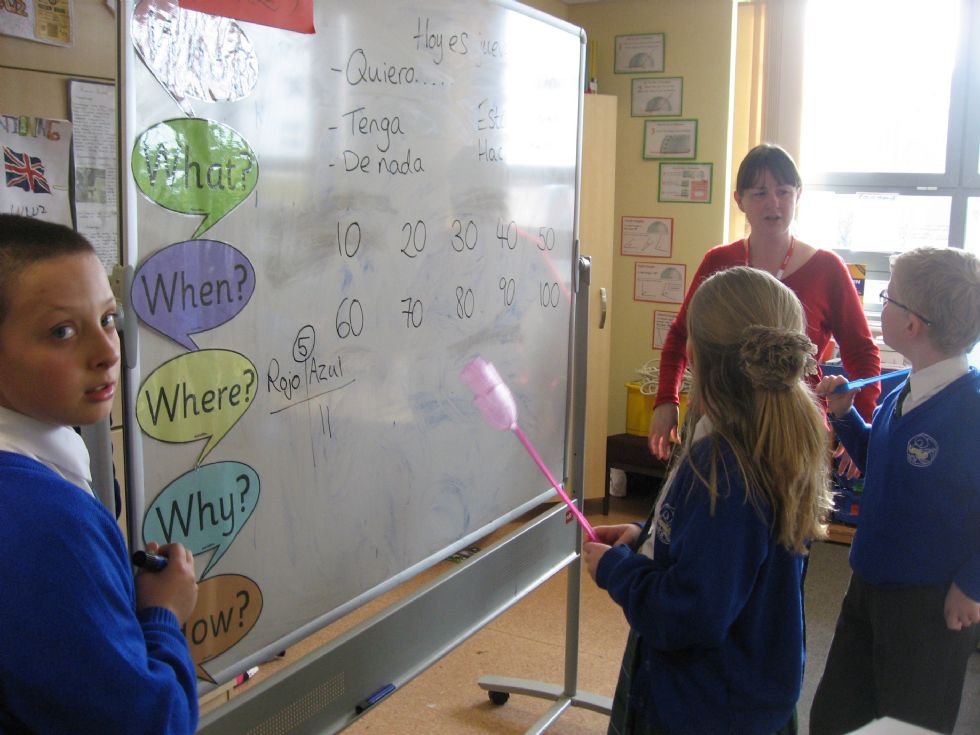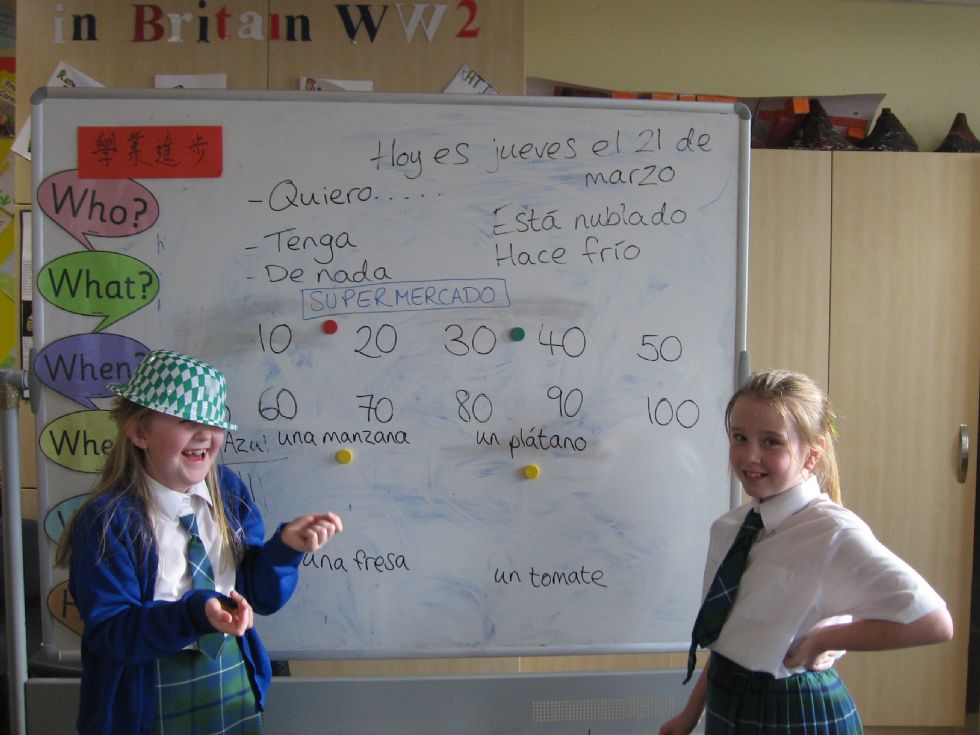 Local Football
Liverpool vs Norwich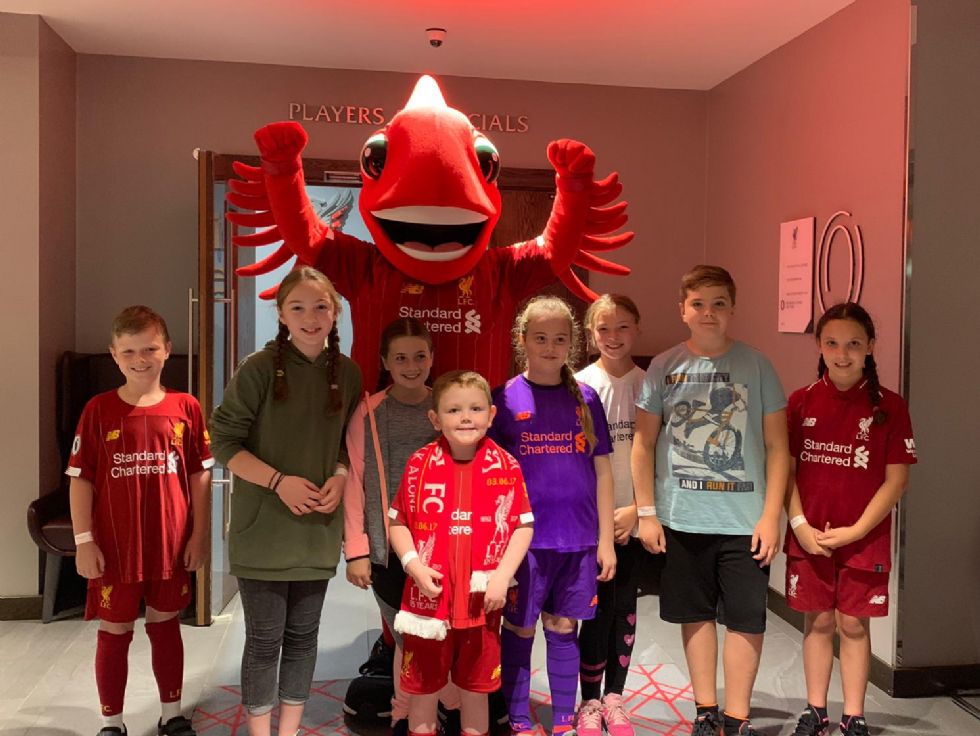 St John's has been invited by Liverpool Football Club into its schools fan initiative with free tickets for pupils as a reward for excellence. The first set of tickets were for Liverpool vs Norwich, the first game of the premier league season. We were invited to the ground early to welcome both sets of players. While there the children also met John Barnes and Margaret Aspinall, and Mighty Red, who all interacted with the pupils, sharing a joke and having a bit of fun.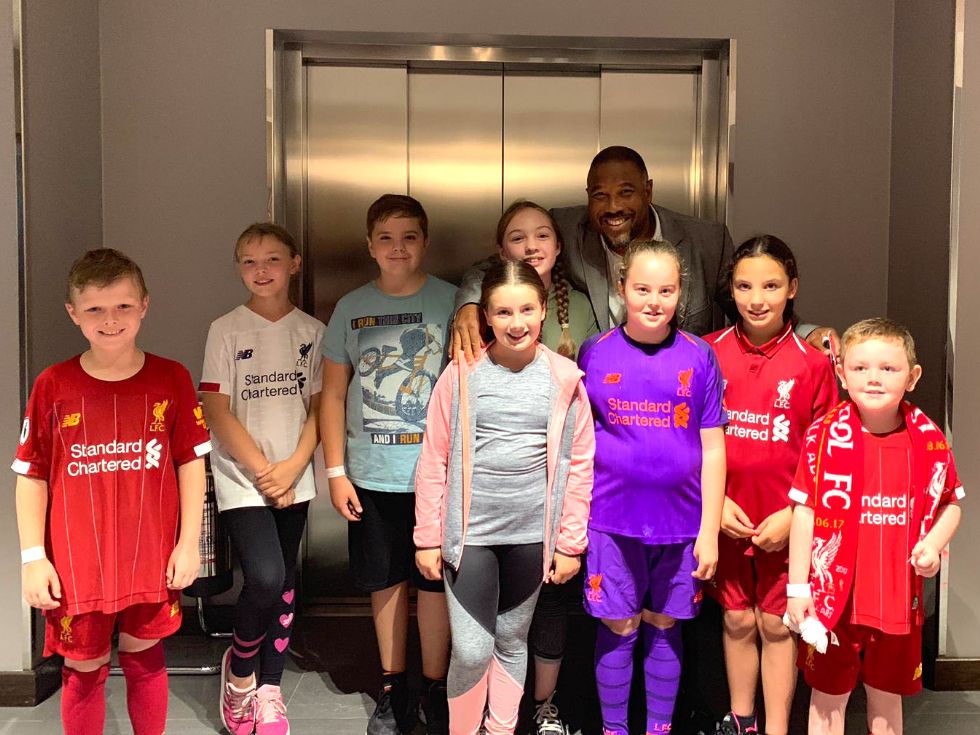 The children also got to meet Mo Salah, Virgil Van Dyke, Jurgen Klopp and Alisson Becker on the walk through.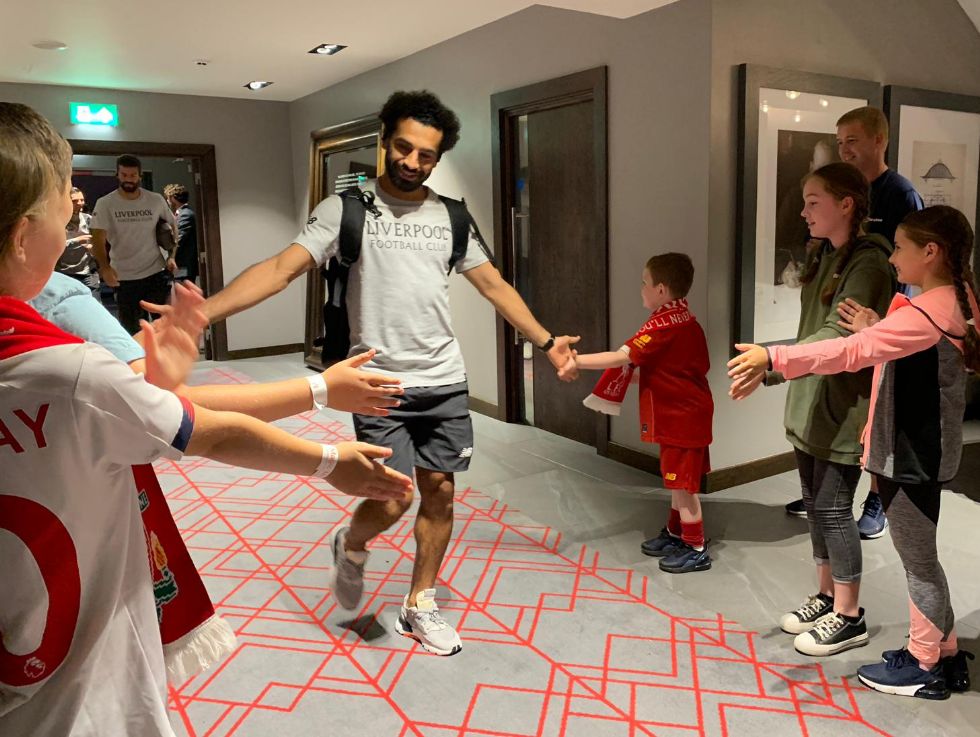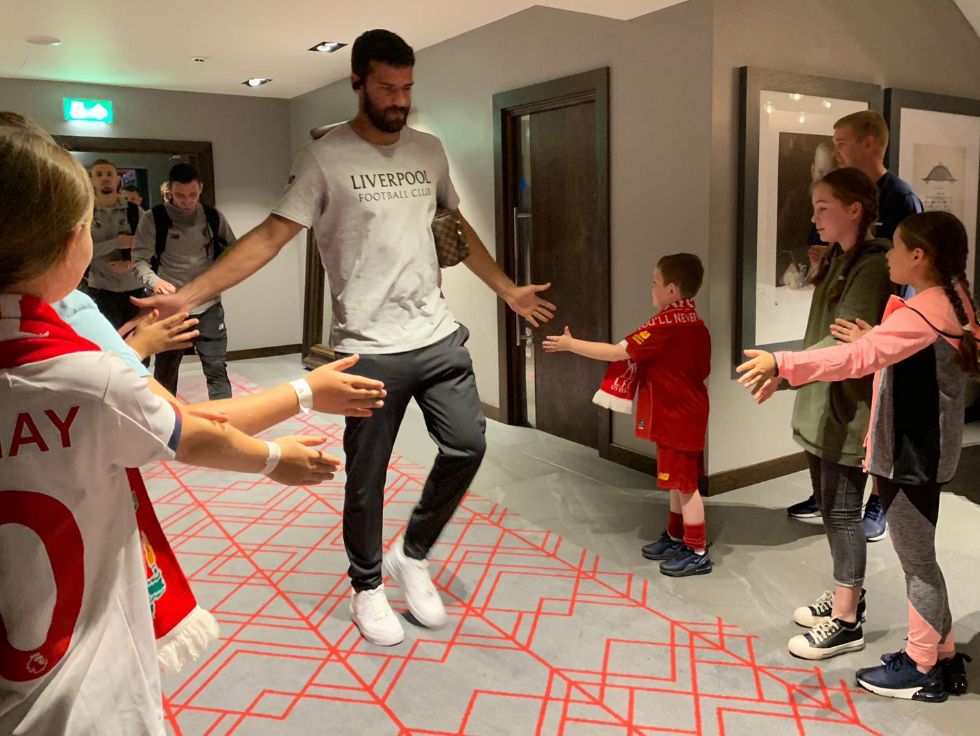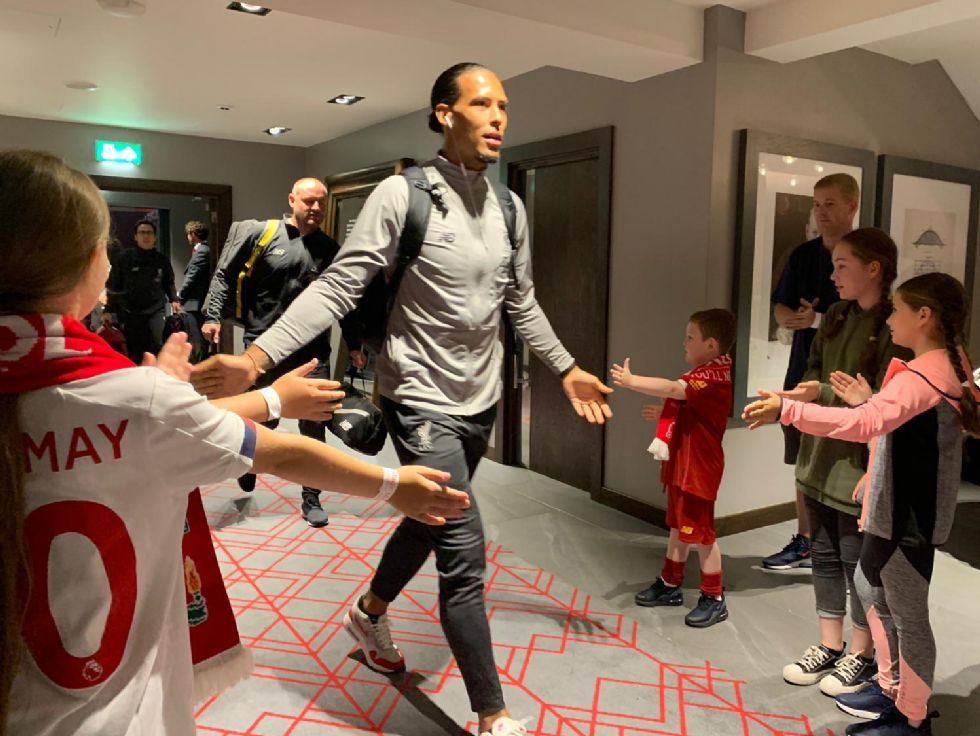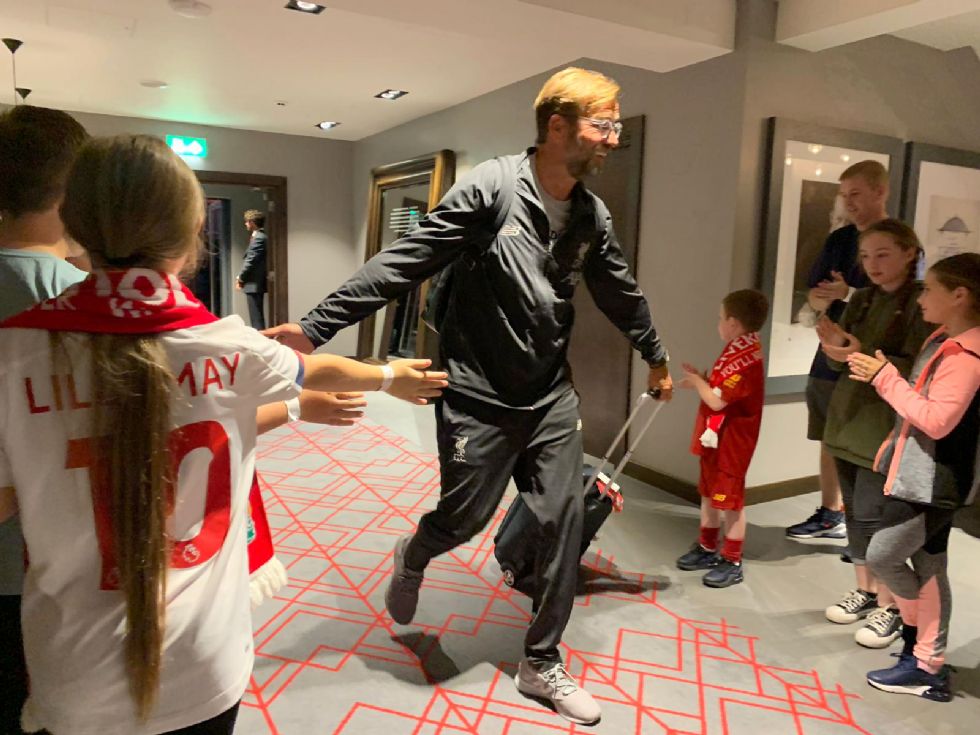 Overall the children really enjoyed the opportunity.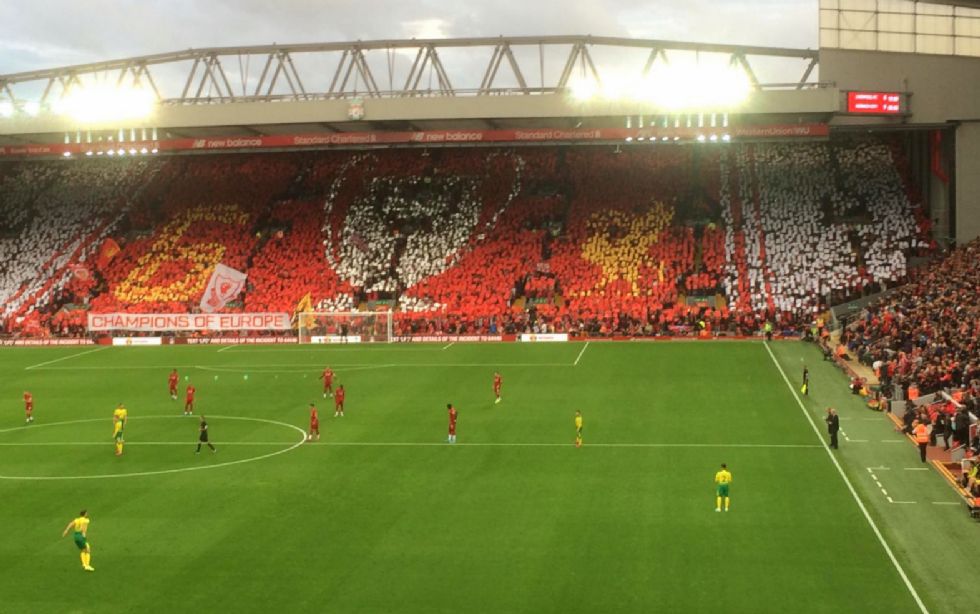 Liverpool won 4-1.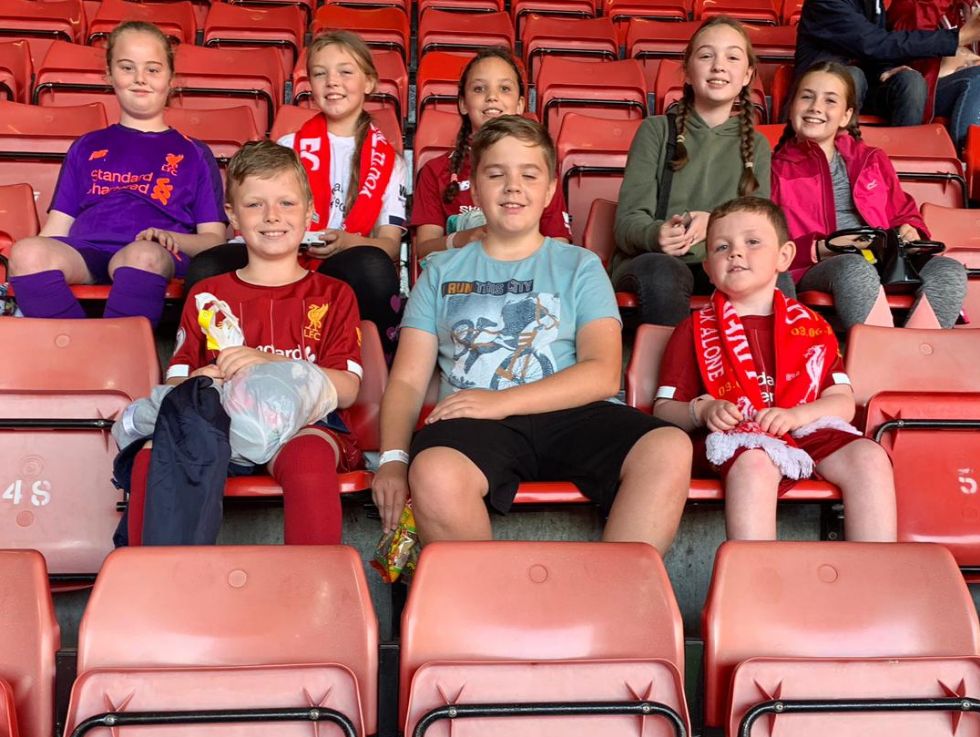 Everton vs Norwich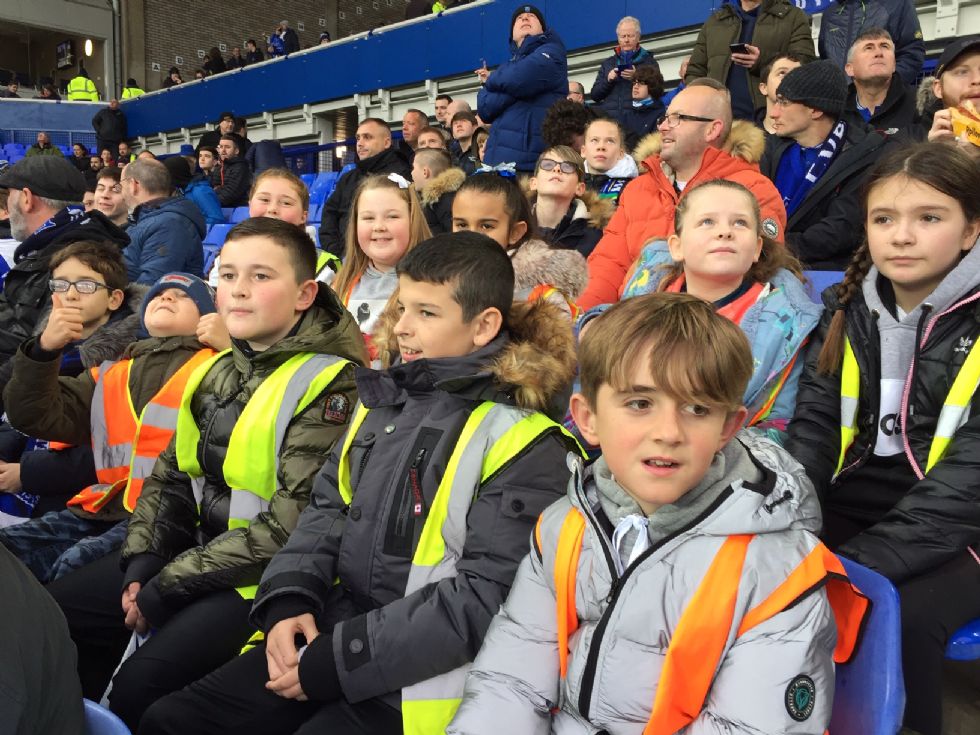 St John's were kindly donated ten tickets to see Everton versus Norwich.
As a reward for good behaviour ten St John's Everton fans went to see Everton play Norwich City, they really enjoyed the atmosphere. After a confident start Everton could not break through, with 18 shots on goal, and 7 on target, sadly the result did not go the toffee's way, with the final score being Everton 0 - Norwich City 2, but the children still enjoyed their trip out.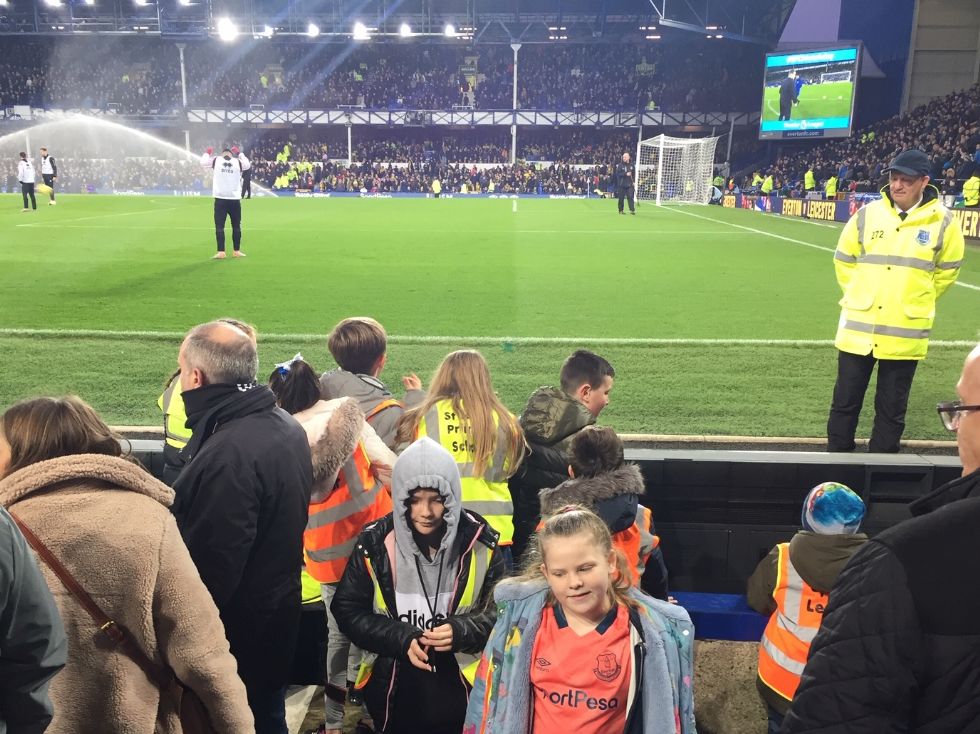 Apple Mac Quests – Yr 6 Pupils
Pupils use a programme 'Comic Life' to write quests using the newly purchased Apple Mac Computers. Pupils are engaged and motivated and produce high quality work as a result.