Everton vs Norwich 19/20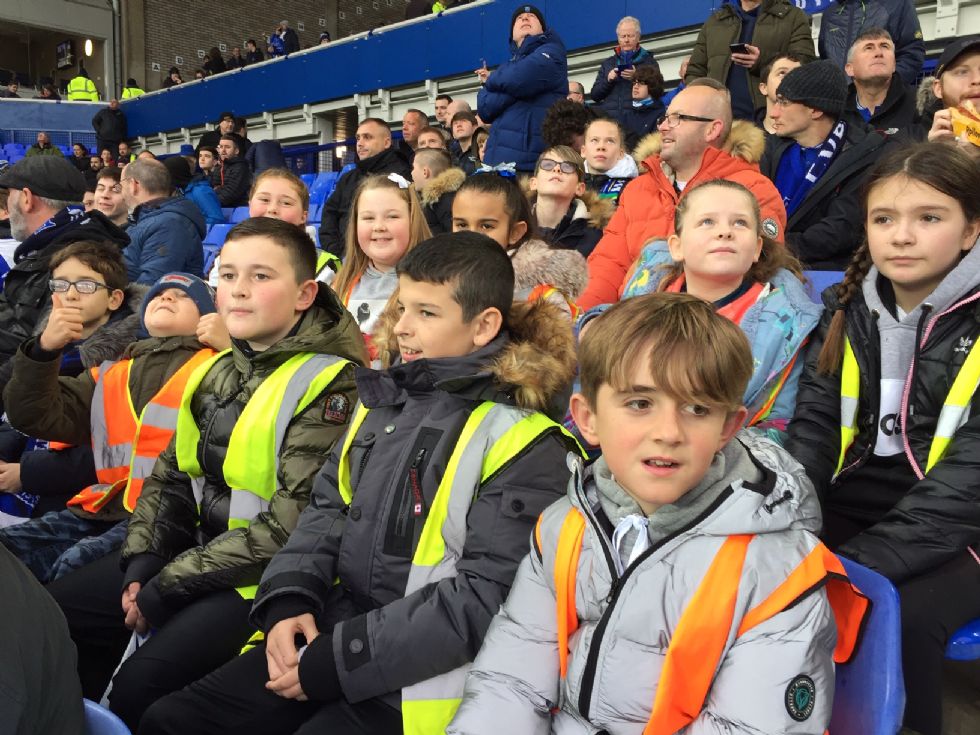 St John's were kindly donated ten tickets to see Everton versus Norwich.
As a reward for good behaviour ten St John's Everton fans went to see Everton play Norwich City, they really enjoyed the atmosphere. After a confident start Everton could not break through, with 18 shots on goal, and 7 on target, sadly the result did not go the toffee's way, with the final score being Everton 0 - Norwich City 2, but the children still enjoyed their trip out.