Equality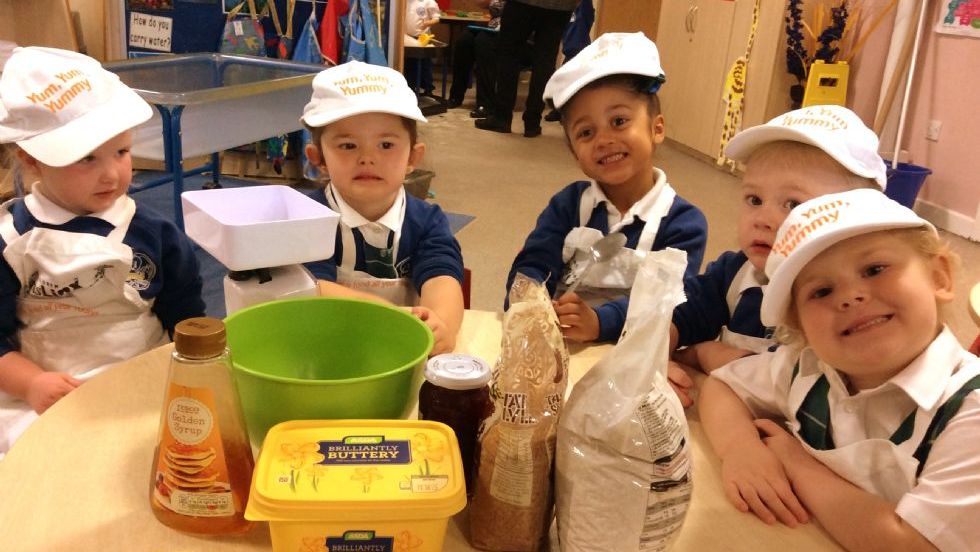 St John's Catholic Primary
Equality Objectives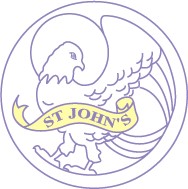 Christ is the centre of our school community
Where we live, love and learn together.
In line with the Equalities Act, 2010 and the school's Equality and Diversity Policy and Public Sector Equality Duty commitment statement, the following objectives demonstrate the school's focus on providing equal and inclusive educational and non-educational services in a non-discriminatory manner for all members of our school community.
These objectives have been arrived at following discussions with members of the school community, an analysis of pupil progress and a review of the school's developing population over recent years.
We are committed to meeting our Public Sector Equality Duty to:
(a) Eliminate discrimination, harassment, victimisation and any other conduct that is prohibited by or under this Act.
(b) Advance equality of opportunity between persons who share a relevant protected characteristic and persons who do not share it.
(c) Foster good relations between persons who share a relevant protected characteristic and persons who do not share it.
We shall achieve this through
Implementing required policies and procedures
Ensuring appropriate training for our staff
School assemblies and special events
Our curriculum and interaction with all members of our school community
Our communications, website and publications
Our ethos and values
Appropriate oversight by school leaders and Governors
Our identified school objectives
Progress against these objectives will be monitored termly by reports to Governors and will be formally reviewed annually over the next four years. The timescale and procedures for monitoring the objectives may be amended in the light of new guidance or changes to relevant legislation.
For more information please see our Equality and Diversity Policy on our policies page here.
Information about our pupil population.
As of September 2018, the total number of pupils on roll is 352
The breakdown is shown in the grid below, in addition to pupils with a protected characteristic, we have provided information on other vulnerable groups of pupils, (denoted by *)
Protected Characteristic

Number of Pupils

% school Population


GENDER

Girls

Boys

166

184

47%

53%


DISABILITY

Wheelchair User

Hearing Impaired

Visually Impaired

Autism Spectrum

2

1

13

0.5%

0.38%

3%


RACE

White British

Black

Asian

Chinese

Other ethnicities

258

20

6

5

61

75%

5%

2%

1%

17%


SEXUALITY

Gay

Lesbian

Transgender


No information collected


No information collected


RELIGION,FAITH,

BELIEF

Catholic

Christian

Muslim

Hindu

Non Religion

Other religion

263

35

14

2

6

12

77%

12%

4%

1%

3%

3%
Equality Objectives and Actions
Objective
Success Criteria
Actions and Persons responsible
Timescale and monitoring

1. To initially further raise
and then sustain staff
awareness of the
importance of ensuring
equality of opportunity for
all members of the school
community.

(a) To further raise staff awareness in order that all staff and governors are aware of their responsibilities under the Equalities Act 2010.


(b) For that awareness to be
manifested in all areas of school life including interactions between adults and between adults and children and between all children.


(c) That the school's mission in all we do is demonstrated in
practice across the
school community.

(a) An initial whole staff training session – followed by an annual update.

(b) The capturing of events, curriculum opportunities and
individual actions by means of school assembly celebrations and regular pupil awards.

Recognition of staff actions and initiatives through staff
briefings and reports to governors.


(d) The implementation of a
termly calendar of whole school events to focus on the mission statement and enable opportunities to share awareness of the relevant protected characteristics.

Monitoring will be by termly reports to governors and by the establishment of
a means of capturing feedback from parents, pupils and staff.


Responsibility for implementation and
monitoring will lie initially with the SLT and then all staff and governors. They
will be supported by the School Council

2. To ensure that all pupils
are more aware of the ethnic and cultural backgrounds of pupils in
other areas of our local community and to
broaden their experience
of other cultures across the world.

(a) That any examples of racist or homophobic acts are reduced to nil.


(b) That pupils have an increased awareness of the different races and cultural backgrounds
which form our school community.

(c) That pupils are more aware of the impact of sensory or physical disability on the lives of others in their local and the wider community.


(a) By the use of appropriate
programmes pupils are made aware on any inherent prejudices they may exhibit and of the importance of treating all other pupils and adults with mutual respect and understanding.

Maintained regarding any possible examples of inappropriate racist or homophobic
behaviours and how
they are robustly and
fairly dealt with.

(b) By the continuing
development of cultural awareness events though food, art, dance and music pupils, parents and staff will gained an increased knowledge of the cultural diversity of our school


(c) A termly programme of awareness raising
though assemblies,
curriculum opportunities
and visits by relevant
bodies will be
implemented to
continue to extend
understanding of the
lives of those with
sensory or physical
disabilities.

Monitoring will be by termly reports to governors and evidence will be gathered
of incident logs and information gathered by the school.

Implementation and
strategy planning will initially be the responsibility of the SLT and then by teaching and support staff in consultation with the school council.
Equality and Diversity Curriculum
To see our PSHE curriculum programme overview (Jigsaw) please click here
Promoting Equality and Diversity
We also promote equality and diversity throughout the year using a variety of Awareness Days-
Autumn Term

October-Black History Month

10th October-
World Homeless Day

12th October -World Sight Day

13th October -Friendship Friday

16th October-
World Food Day

17th October-
Child Poverty Day

28th October-
Make a Difference Day

12th-19th November-
Inter Faith Week

13th November-
World Kindness Day

13th-19th November-
Global Entrepreneurship Week

14th-18th November-Anti-Bullying Week

20th November-Universal Children's Day

22nd November-22nd December-
Disability History Month

3rd December-
International Day of Persons with Disabilities

10th December-
Human Rights Day

Spring Term

15th January-
World Religion Day

16th January-
Martin Luther King Day

27th January-
Holocaust Memorial Day

6th February-
UNICEF Day For Change


1st-28th February-
LGBT History Month

22nd February-
World Thinking Day

27th February-12th March-
Fairtrade Fortnight

20th-26th March-Down
Syndrome Awareness Week

21st March-
International Day for the Elimination of Racial Discrimination

Summer Term

23rd-29th April-
Global campaign for education action week

23rd April-
Holocaust Remembrance Day

1st May-
World Asthma Day

9th May-
Europe Day

15th-21st May-
Deaf Awareness Week

28th May-1st June-National Family Week

11th-15th June-
Healthy Eating/Food Safety Week

12th June-
World Day Against Child Labour

20th-26th June-
Refugee Week
Reviewing Equality Objectives.
The review of the progress on our equality objectives will take place annually and will help inform how our school sets new priorities. This information will be published and made available across all platforms.
PUBLICATION
All equality policies will be published on our website and will be made available both electronically and in a hard copy format.
St John's Catholic Primary School adopt a whole school approach to equality and diversity and consider it important for pupils to learn about equality and human rights. We adhere to the Equality and Human Rights Commission (EHRC) statement:
'To reap the full benefits of equality and human rights education, it is essential to teach topics in an environment which respects the rights and differences of both students and teachers. Without an equality and human rights culture within the classroom and school as a whole , learning about these topics can at best appear irrelevant, and at worst, hypocritical. The respect and tolerance it teaches will help staff and pupils create a healthier, happier, fairer school culture and could lead to reductions in bullying and other negative behaviour and improvements in attainment and aspirations'