Eco Council

These are St John's Eco Warriors. The council is made up of two representatives from Year 2 to Year 6. They were voted in by their classmates and will serve on the Eco-council all year.
What do the eco-warriors do?
The group meet up at least once each half-term to discuss projects, ideas and ways to make our school more sustainable. As Eco-warriors the children have the opportunity to support their school and have an influence on the decisions to help it. It allows them to develop their communications skills and share their ideas.
This term
In time for Spring the children have planted wild flowers around the playground to help provide valuable support for insects and other wildlife they see outside daily.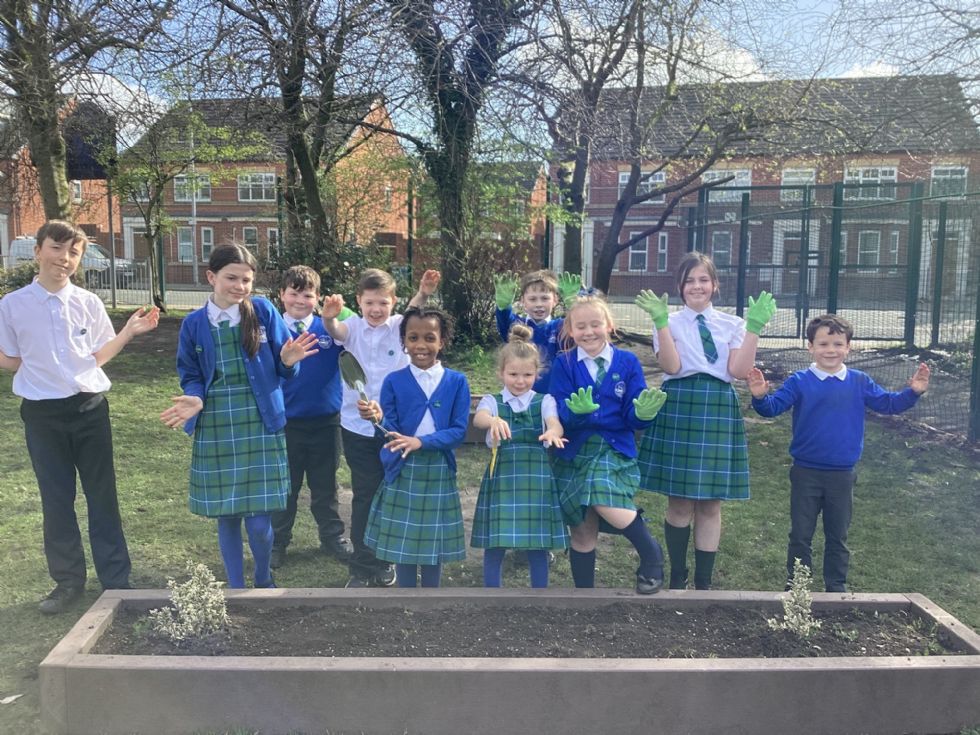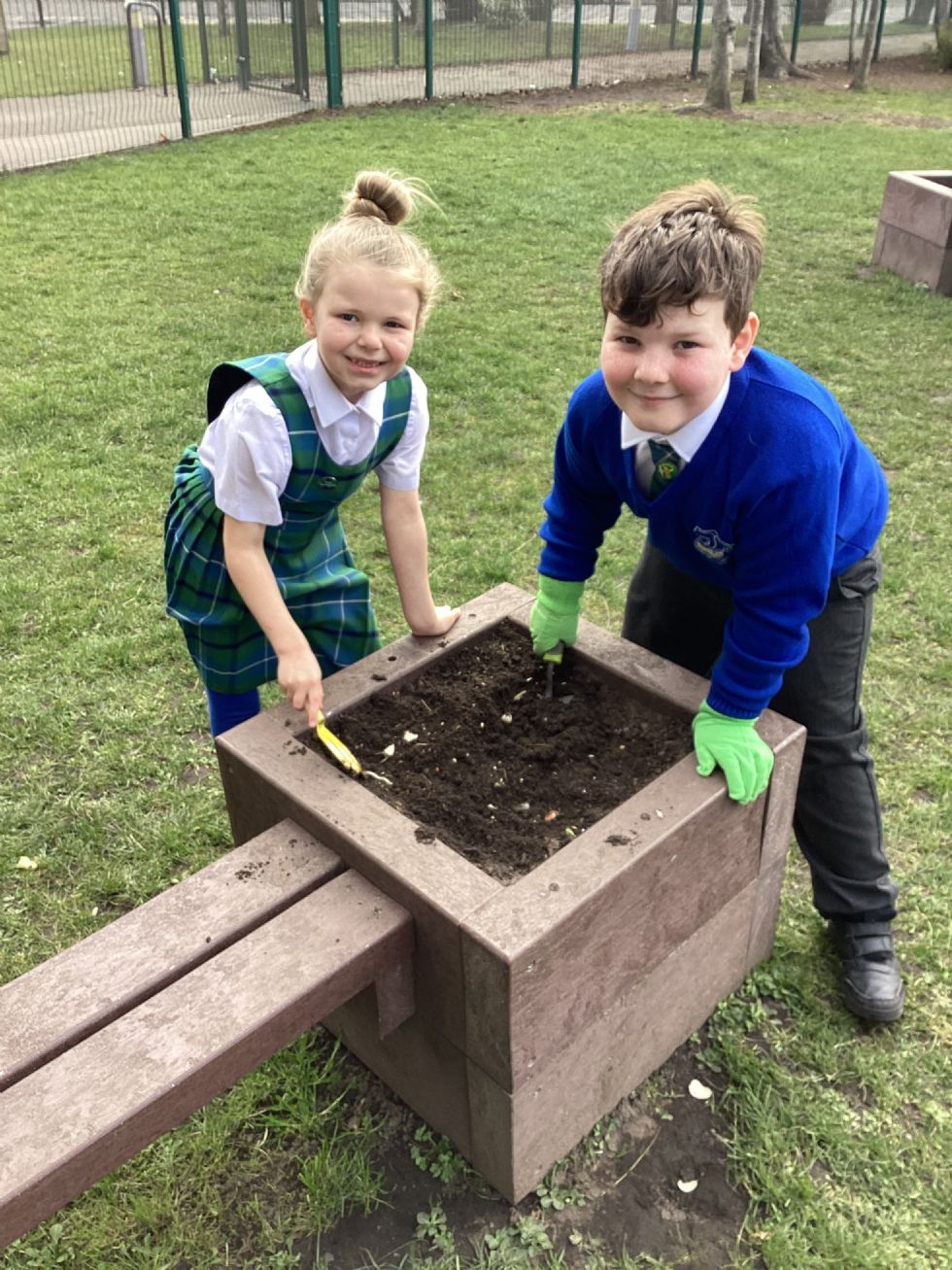 The children have recently been busy making signs to put up around school reminding people to turn off taps, lights and computers that are not in use.
The children litter pick weekly around the school grounds and encourage others to put their litter in the bins during lunch/playtimes.
Our Eco-Warriors