Dont Carry Knives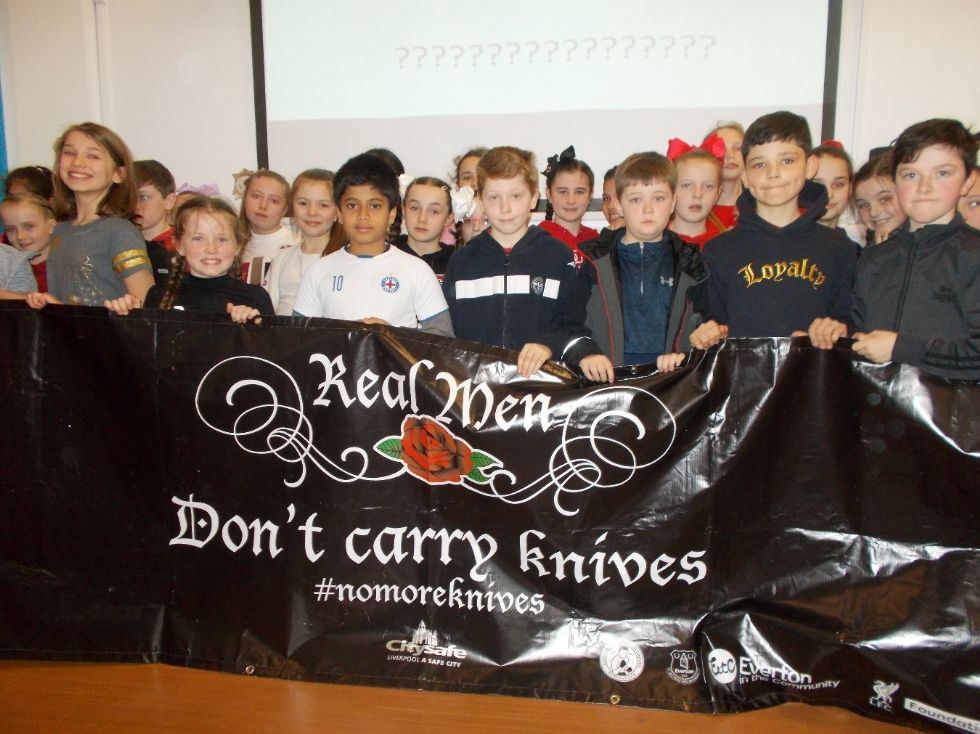 'Don't Carry Knives' Campaign
Year 6 attended the 'Don't Carry Knives' event at Faith Primary School. This high profile event was covered by local radio stations and North West News who highlighted it both on the morning TV and again later as a follow up TV and radio news.
The children listened to Alan Walsh who had first-hand experience of knife crime relating to the children the hard truth of carrying knives. How it impacts upon the victims whole family and the community together with how it impacts negatively on the perpetrator.
He talked about the realities of carrying a knife, highlighting how 90% of knives carried harm the carrier either by accidental self-injury or having the knife turned on themselves.
The children had a question and answer session together with focused questions asked during the assembly by Alan which allowed the children to really appreciate the dangers of carrying knives.
The day also involved children enjoying a boxing training session from ABC Boxing Club and a mini football tournament where St John's team lost the final on penalties to Faith School. Liam Smith an ex pupil of St John's and a highly successful professional boxer supported this event and gave the medals to the finalists to round off a very successful day for all.