Curriculum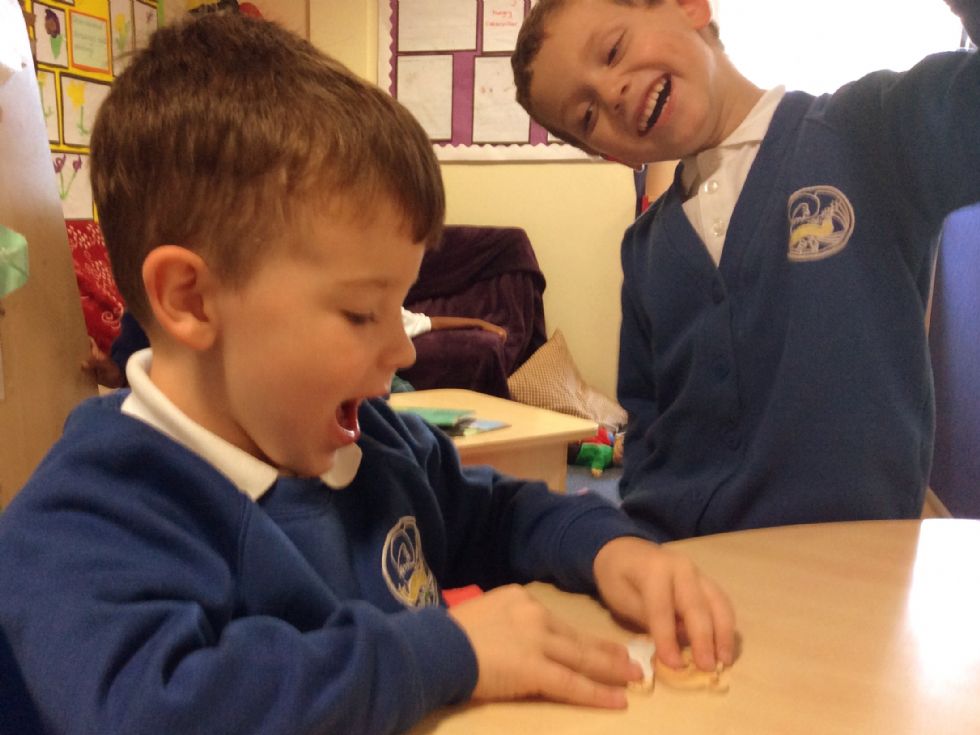 Statement of Intent
St John's provides its pupils with a broad, balanced curriculum which is underpinned by our Mission Statement 'Christ is the centre of our community, where we love, live and learn together'. The core values of our Catholic education remain central to the life of our school and we want our children to have a sense of self worth through their experience of belonging to a caring community. We aim to develop the importance of values, whilst respecting the differences of others.
Our curriculum is designed to develop independent, confident and successful learners with high aspirations and who are well prepared for life in modern Britain. We aim to provide them with a clear understanding of the possibilities and opportunities that there are for them in life and we believe that our pupils should leave St John's with a love of learning and an understanding of the world. We want our pupils to be prepared and equipped with the necessary skills to be able to face the challenges ahead.
At St John's we have a mastery curriculum which is challenging, exciting, dynamic, fun and relevant to our children. We have a firm belief that we need to develop their inquisitiveness, determination, motivation, resourcefulness and resilience. The curriculum is purposefully designed to develop confidence in working both independently and collaboratively as part of a team.
By providing the children with an engaging curriculum, with emphasis on learning through doing, it assists the children in developing language and vocabulary skills. This is further aided by using the deeply diverse historical and cultural heritage of our city and relating this to the children's learning by way of our curriculum. In this way we are enhancing the children's subject specific knowledge and understanding.
Our children benefit from a number of visits, visiting partners and specialists make a significant contribution to our curriculum intent: it provides the children the opportunities to gain first-hand knowledge of topics and experience learning in a more creative and stimulating approach. We also provide a variety of learning enrichment opportunities and extra school activities. Our Year 6 pupils have the opportunity to participate in a residential visit to further broaden their experiences.
The National Curriculum is taught as separate subjects; however, the long term plans are carefully adapted to ensure a cross-curricular approach to help the children make links. Staff set high expectations for all children and plan to ensure that there are no barriers to every child achieving. To ensure all children reach their full potential the end of year milestones/expectations are clearly planned and progress is measured against these regularly.
Subject leaders have an important role in the success of the curriculum because each subject leader reviews the curriculum plans for their subject, ensures that there is full coverage of the national curriculum programmes of study and that there is progression of skills, knowledge and understanding.
At St John's we provide high-quality and inspiring teaching from well-trained teachers which is vital to ensure effective pupil engagement and progress of pupils. This is done by providing all staff the opportunity to attend a range of relevant and the most current professional development courses.
Curriculum Information by Year Group





Curriculum Information by Subject
Curriculum subject information can be found in our Curriculum Subjects area here.
How to best support your child at home
First find out what your child is learning about. Year 1 and Reception offer meetings about how we teach reading so that you can support at home.
Each year group from Year 1 to Year 6 also sends out a H.A.S.T. (Home and School Together) form at the beginning of each term detailing what the class is covering in each different subject.
*If you have any feedback or suggestions of how we could improve our communication about what your child is learning please pass these onto the school office or Mrs A. Nicol (Parental Involvement Coordinator).*
The links below give detailed information and tips about what you can do at home to help your child do well in school.
https://www.familylives.org.uk/advice/primary/learning-school/supporting-your-child-at-school/
http://www.bbc.co.uk/schools/parents/primary_support/
http://www.theorion.org.uk/top-tips-to-support-your-child/
http://www.gamesleycommunityprimaryschool.com/top-tips-for-parents-how-to-support-your-children-/
http://www.greville.surrey.sch.uk/supporting-your-child-at-home/
https://blog.oxfordowl.co.uk/how-to-help-your-child-do-well-at-school/
There are many more useful links specific to each Curriculum Year page, and each Curriculum Subject page has helpful links on the Useful Curriculum Links page.