Chinese New Year 2014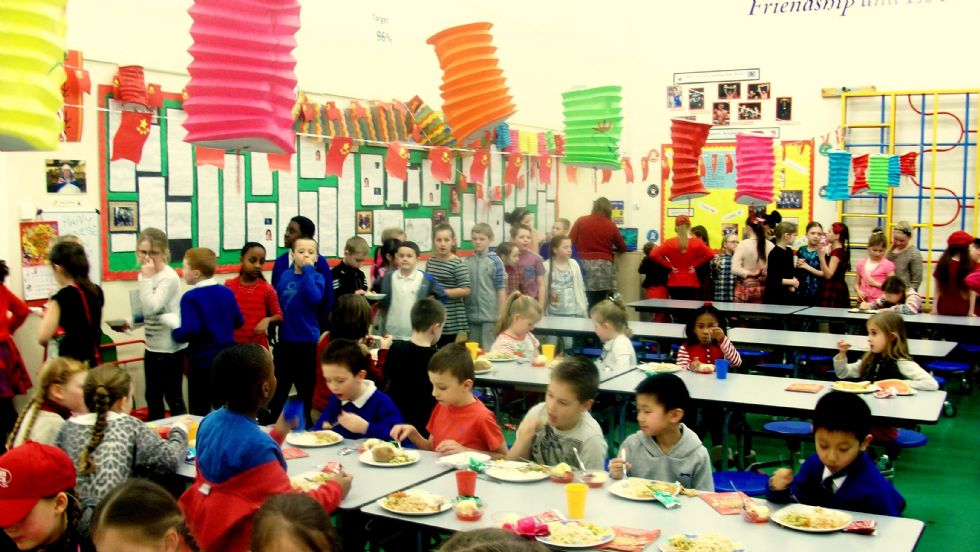 On Friday 31st January St John's celebrated the Chinese New Year with a theme day.
Children were invited to have "our special Chinese meal" made by Katie the cook.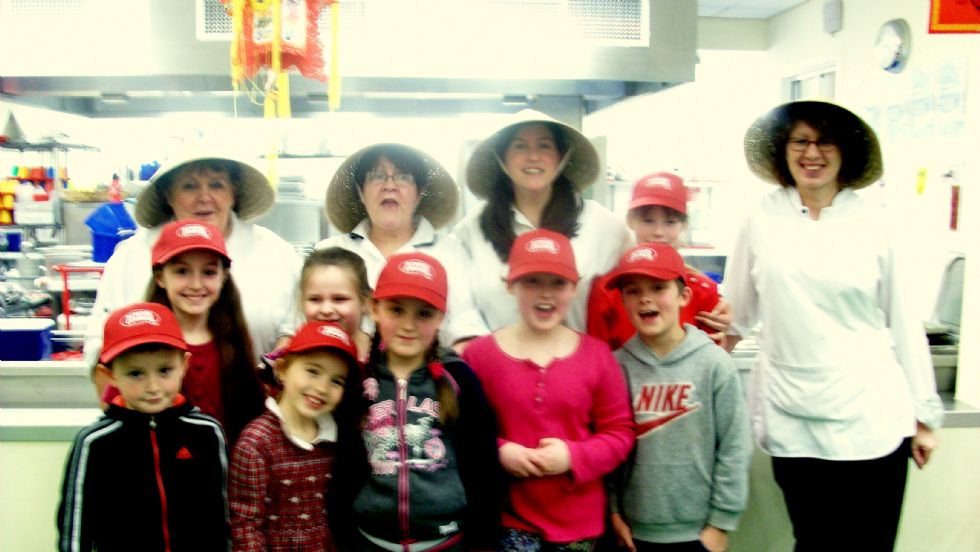 All the kitchen staff wore Chinese hats for the occasion and the dining hall was colourfully transformed, using lanterns and dragons. Oriental music was played through out and children thoroughly enjoyed completing Chinese activities on the day.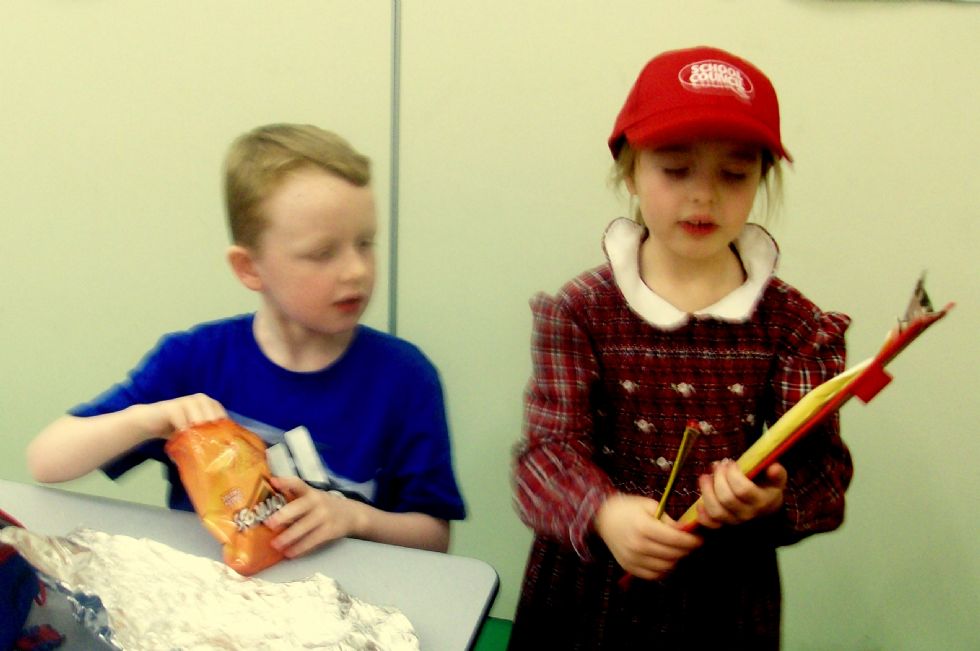 The school council asked children questions about how they could improve the dining hall experience.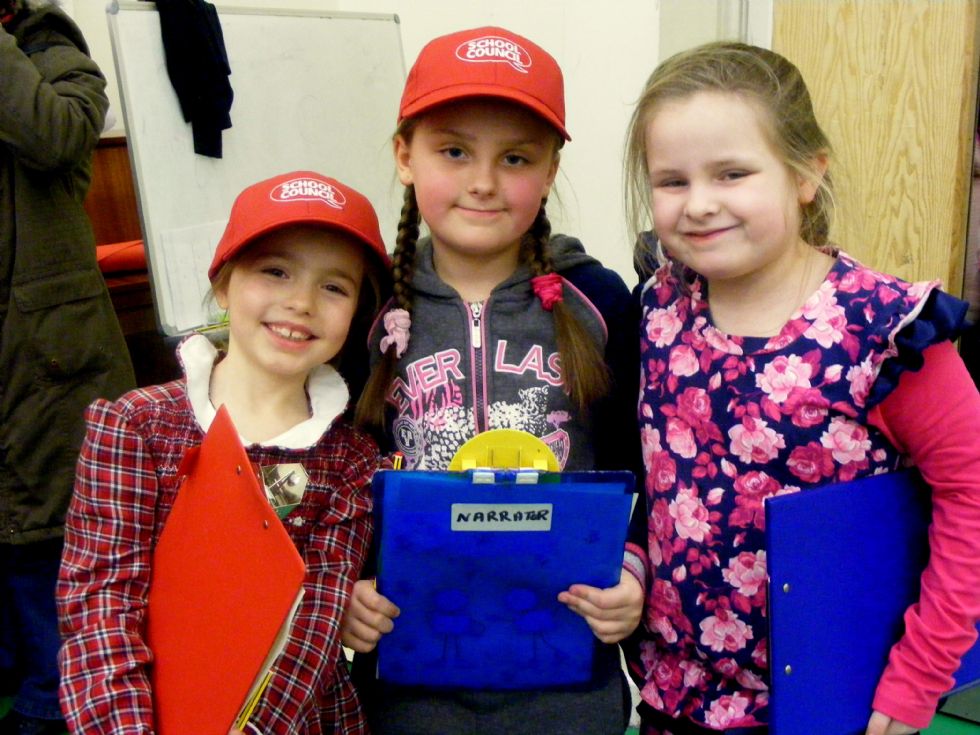 Thank you to some of our St John's parents who kindly donated Chinese lanterns, calendars and leaflets.
Mrs Pugh said "Many children tried eating Chinese food for the first time and said they would like to stay for hot dinners in the future."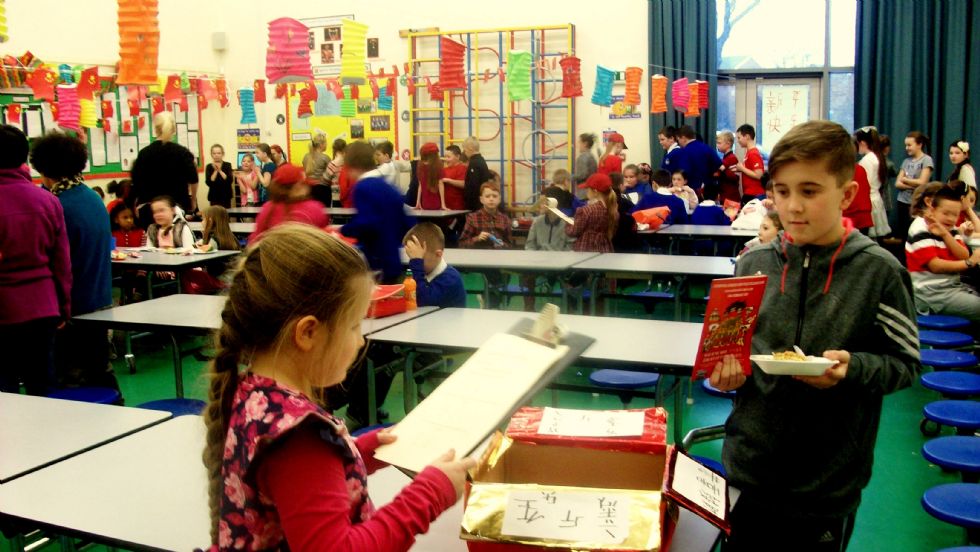 We are looking forward to many more exciting theme days. Please check the school calendar here, or the theme day page here for the upcoming dates. Update