Chester Dewa Experience
Year 4 have recently been to Chester to the DEWA experience. We got the chance to march through the streets of Chester to the Roman gardens and the amphitheatre with shields and a real Roman soldier. We were also able to visit the museum where we had a guided tour, took the role of archaeologists and also had the chance to dress up like Romans too! This was a great day, we had so much fun!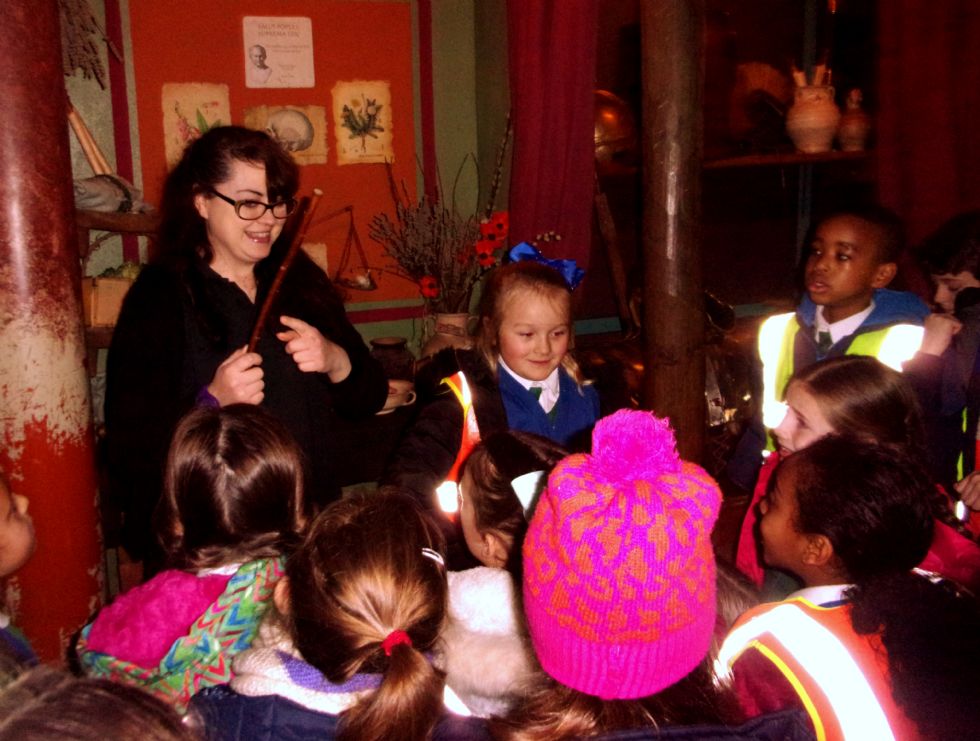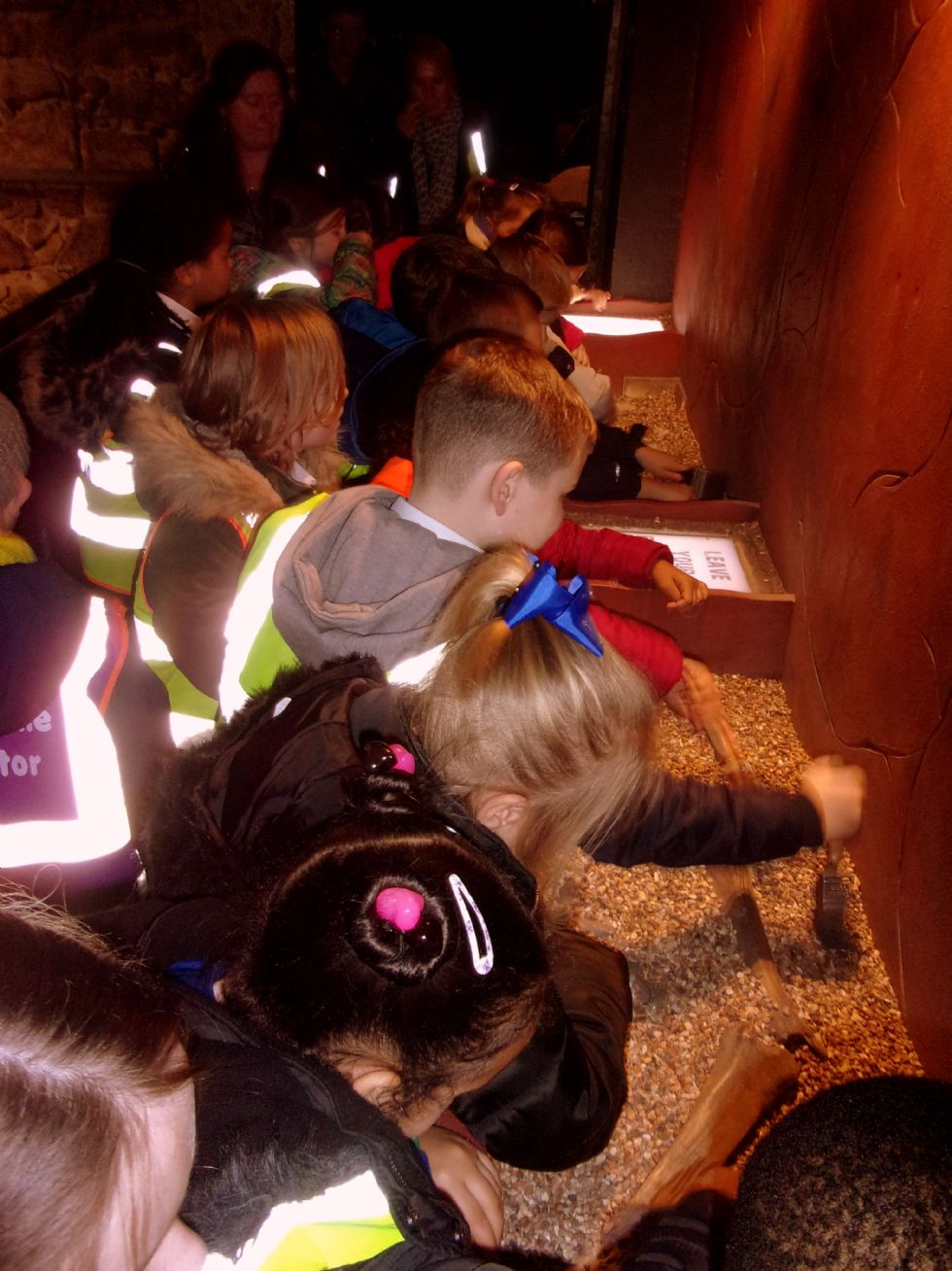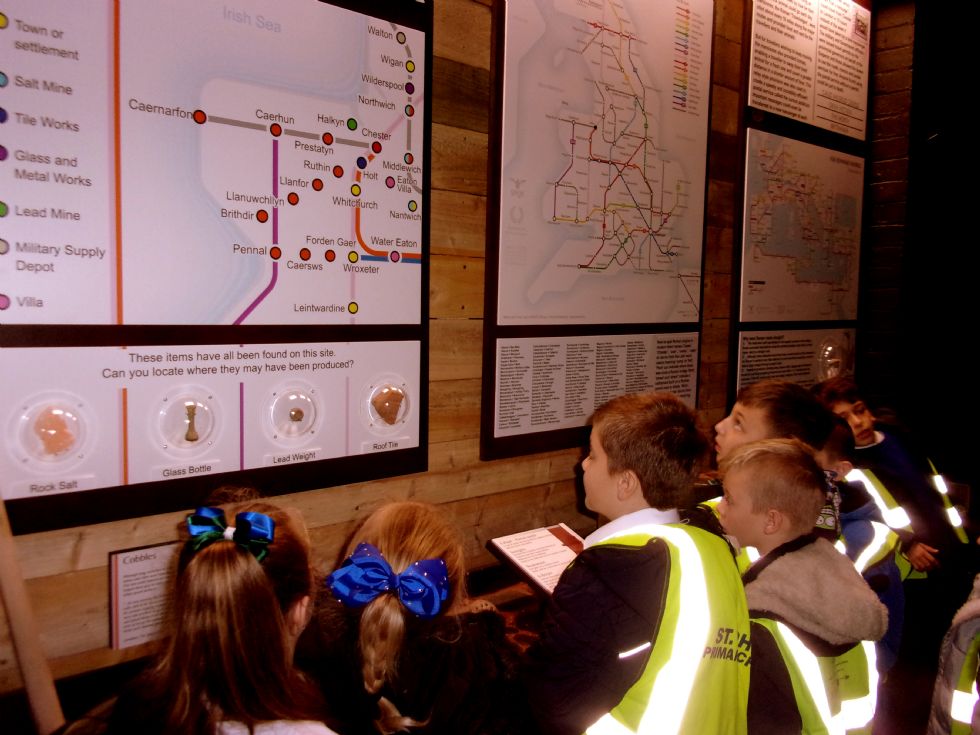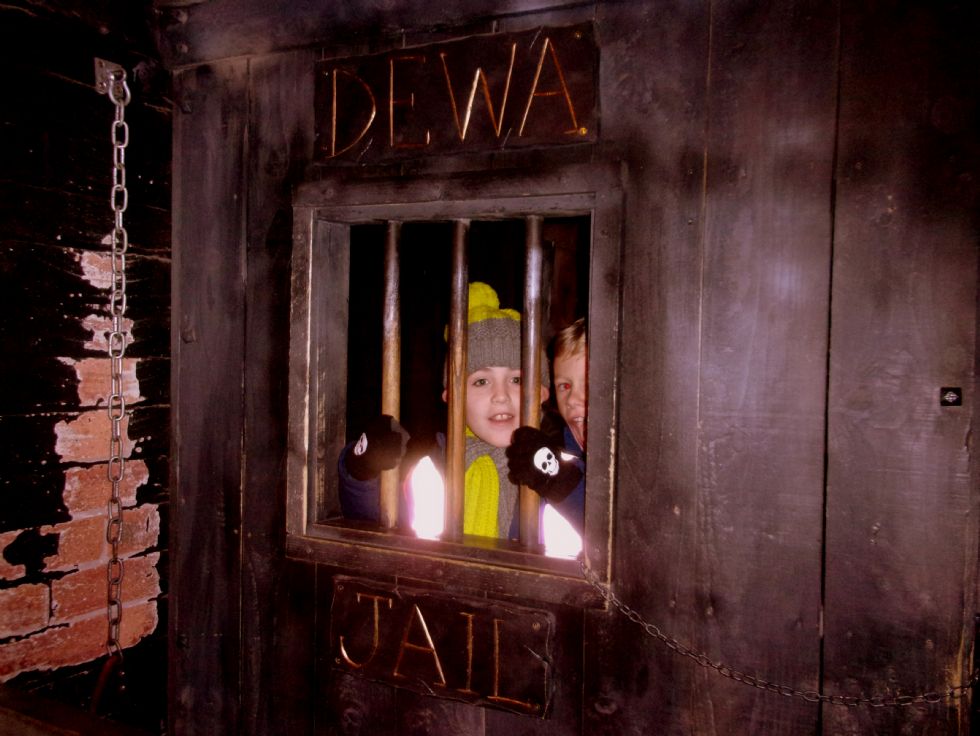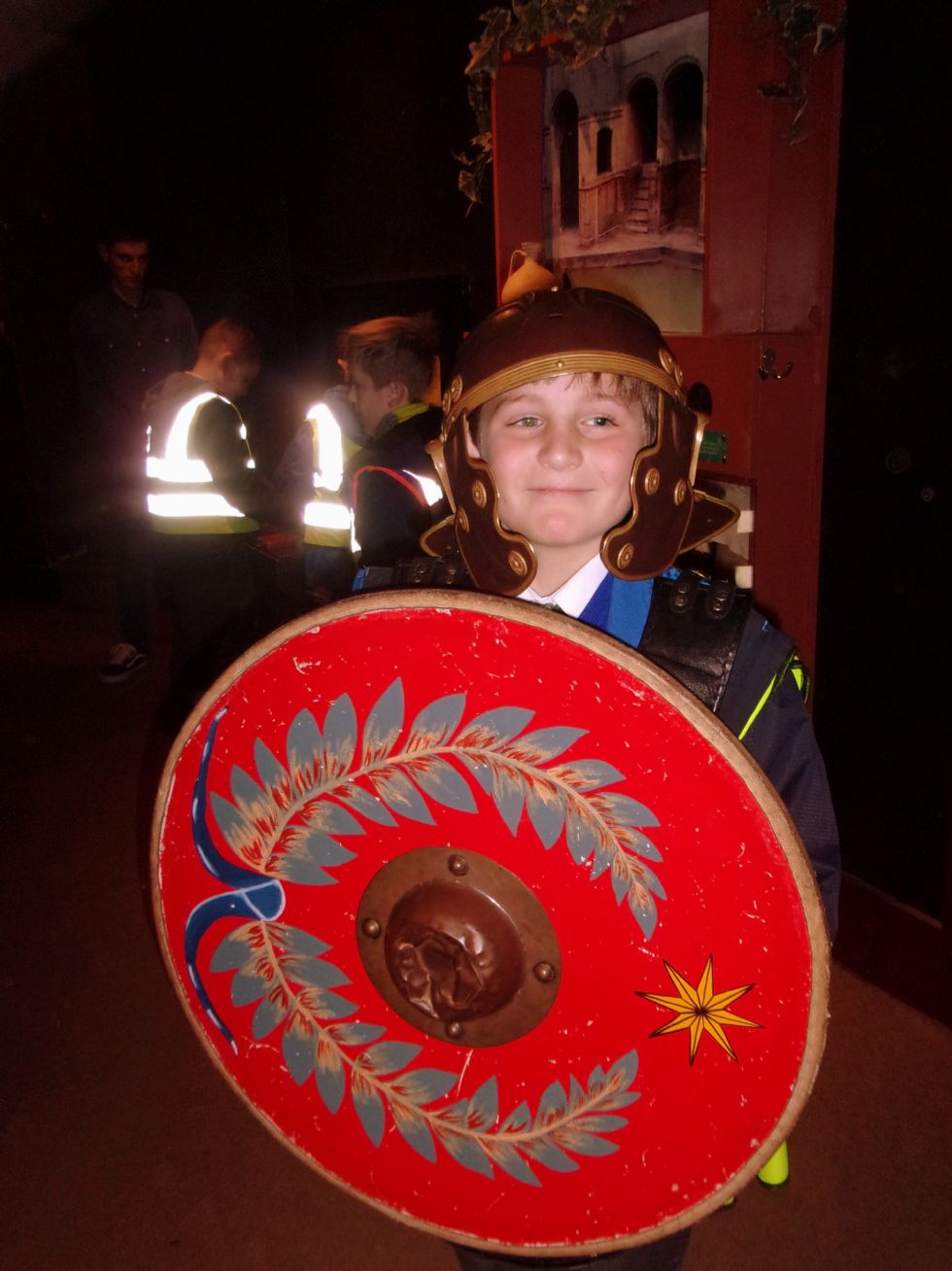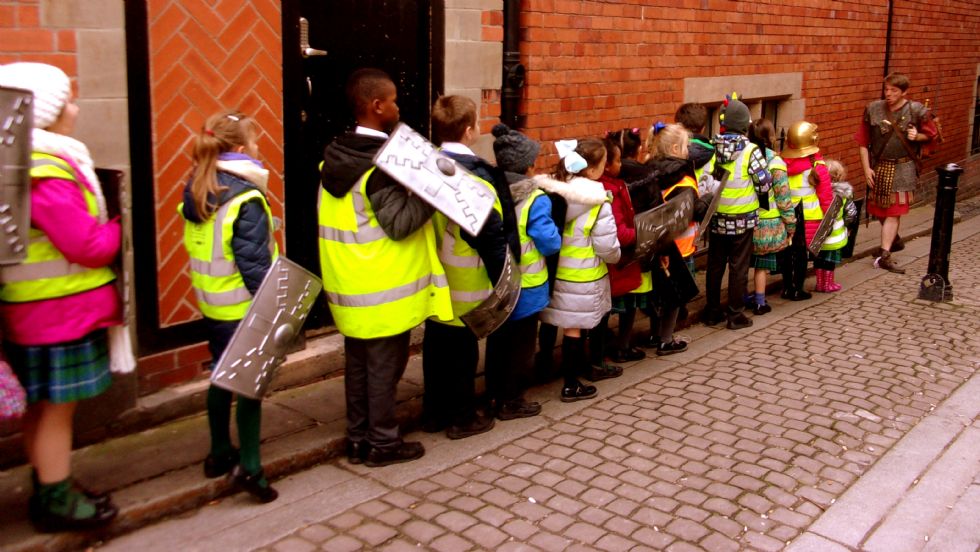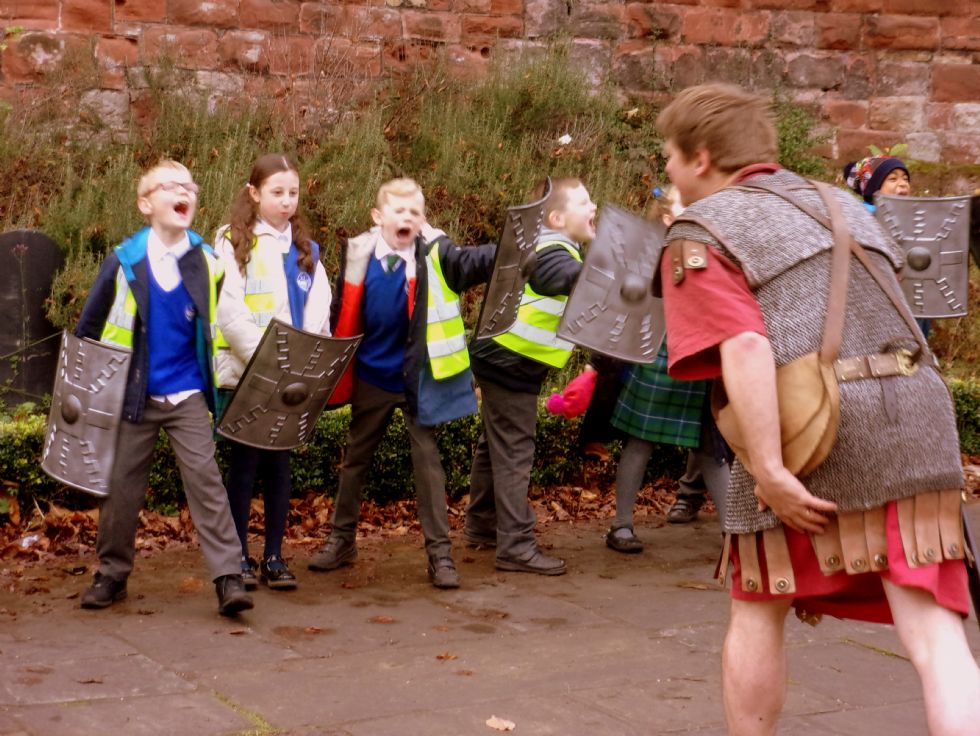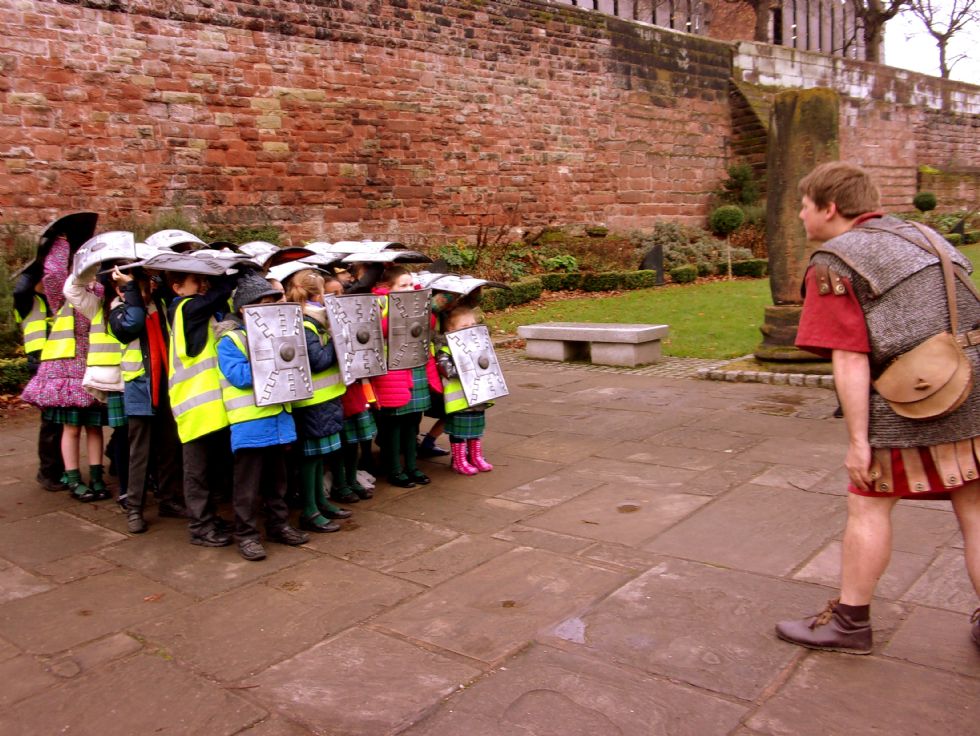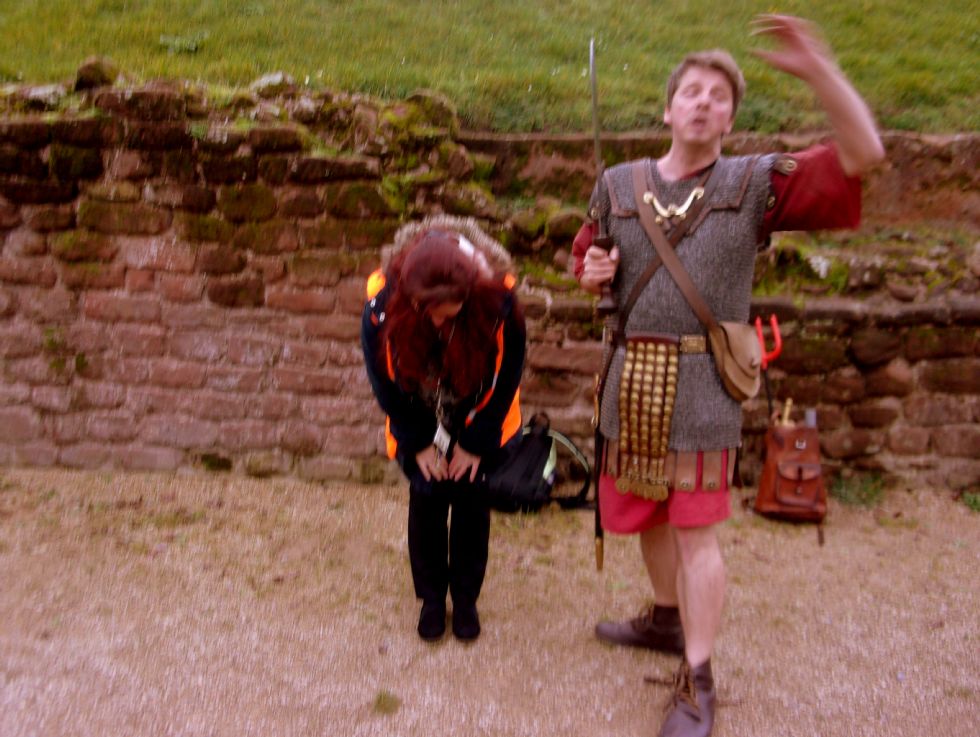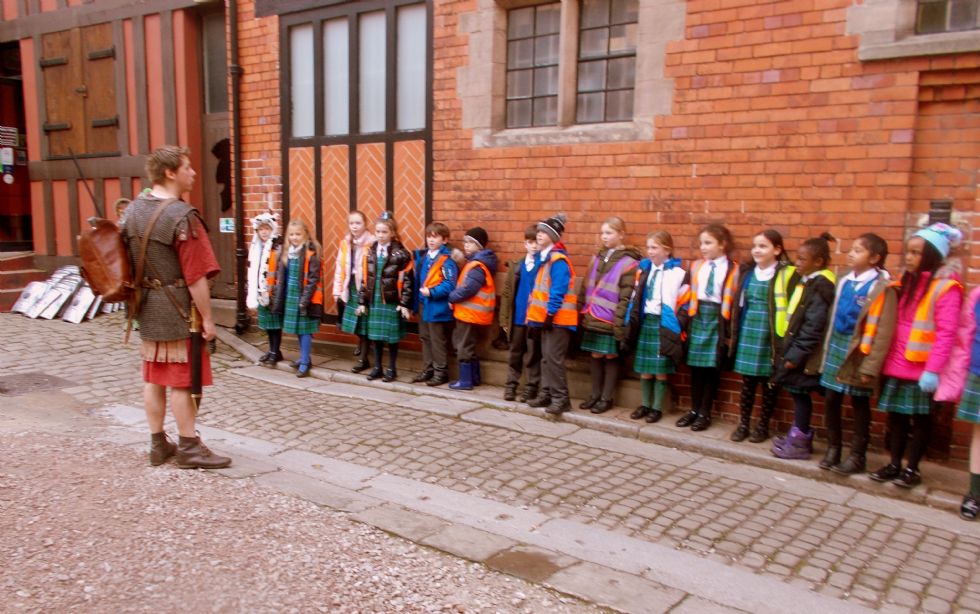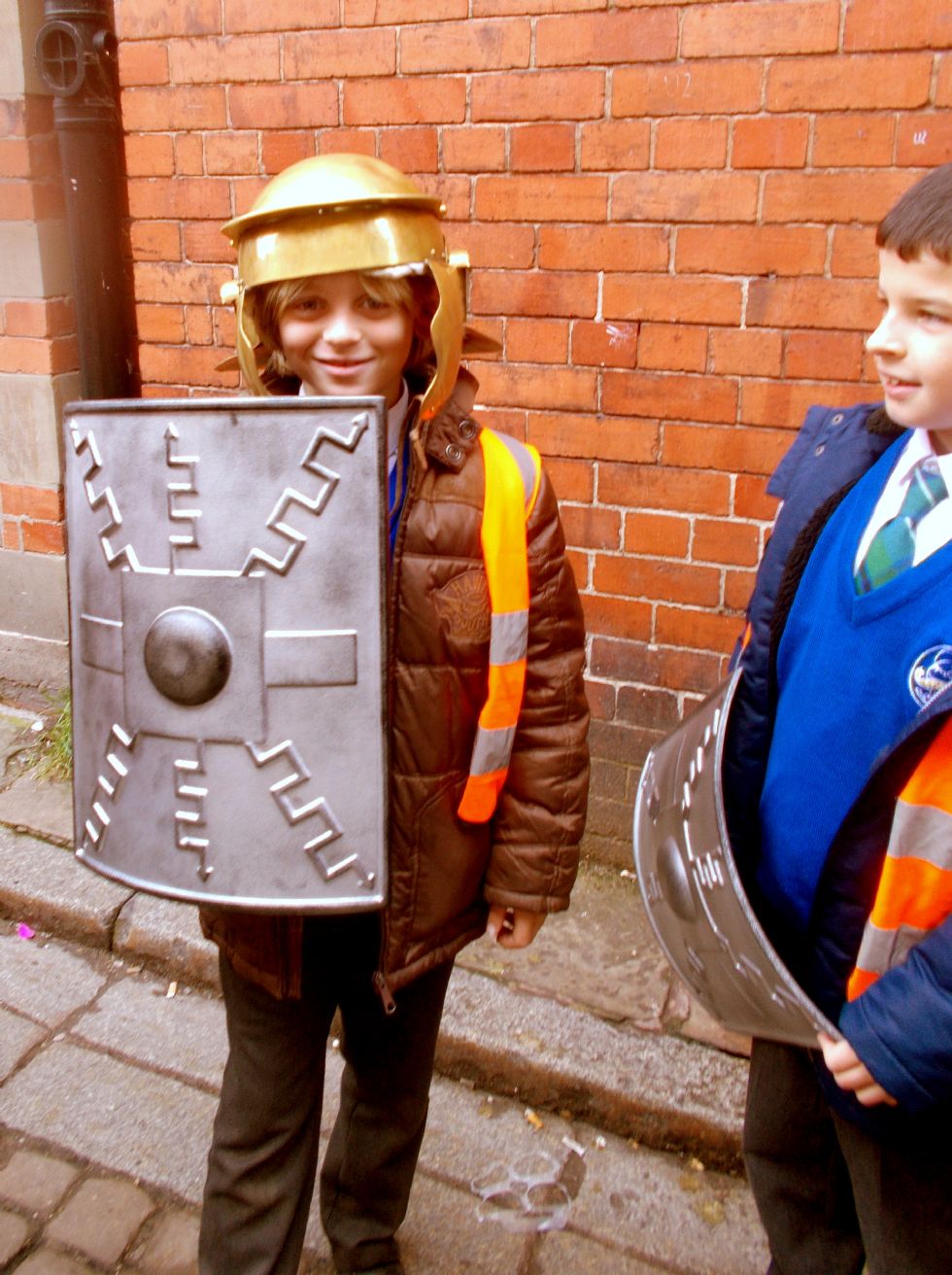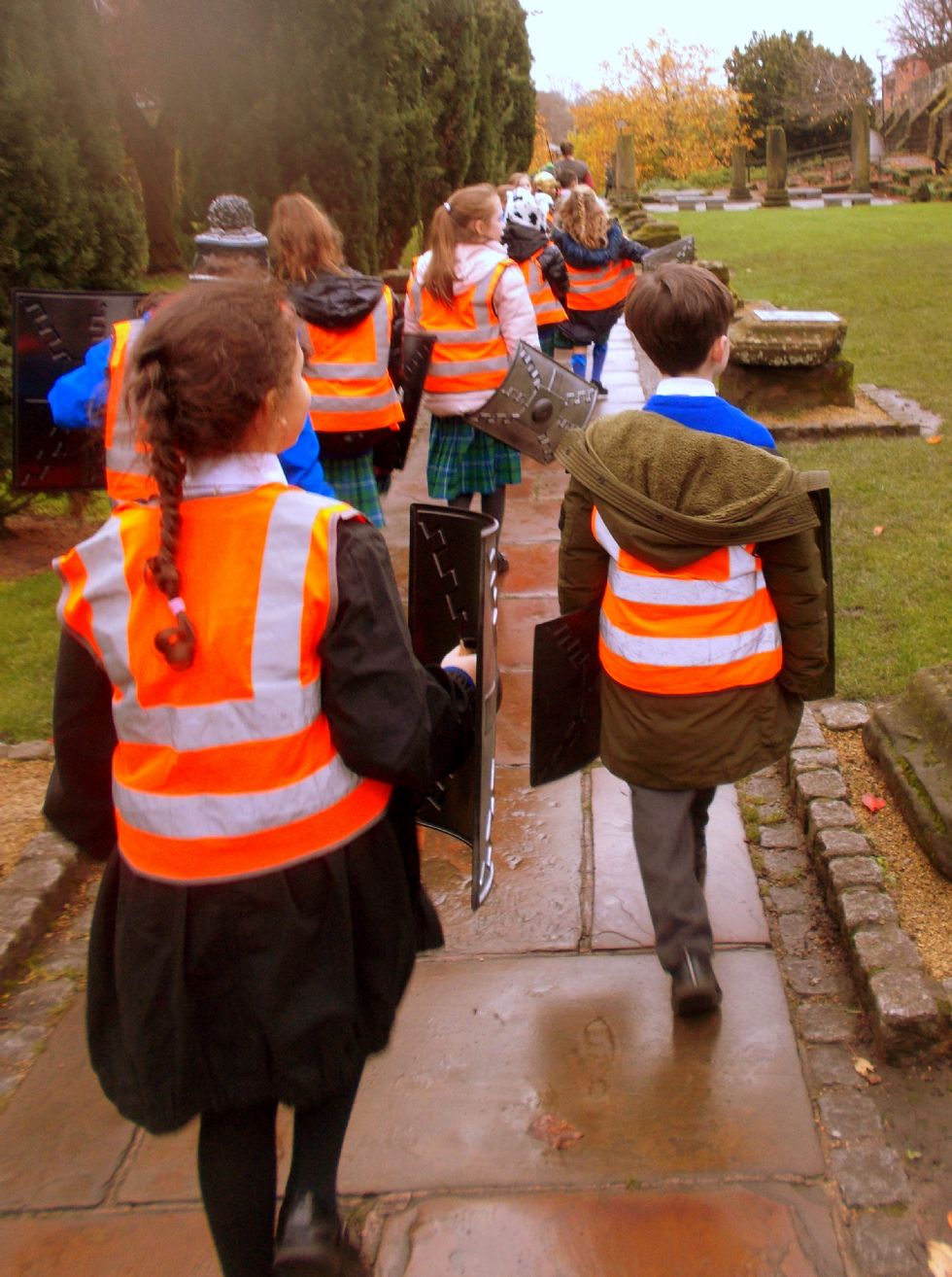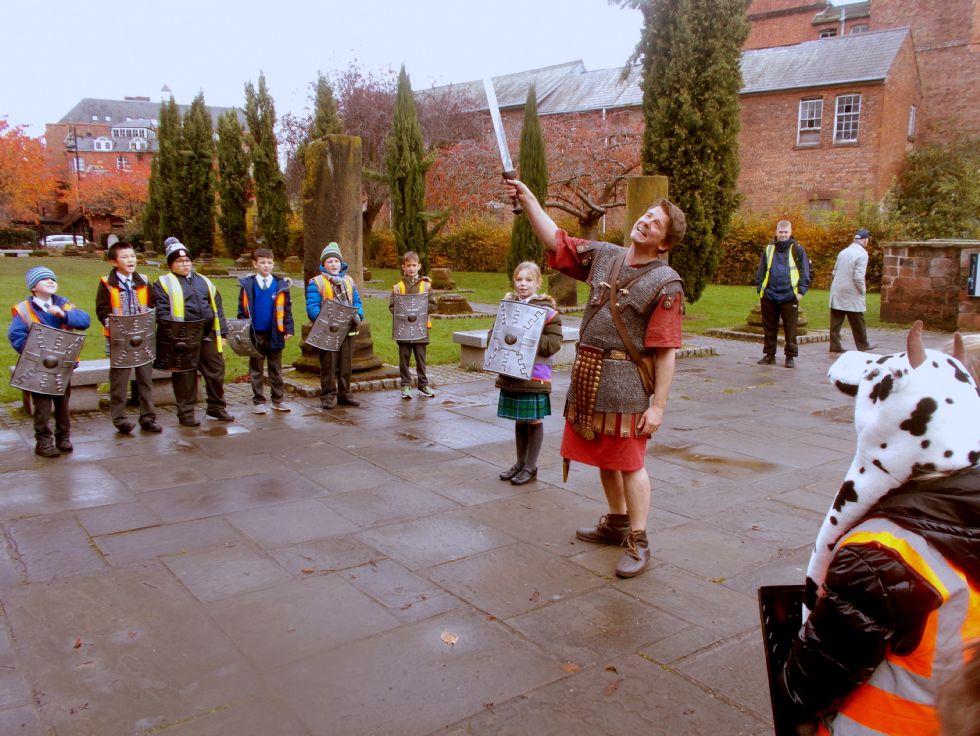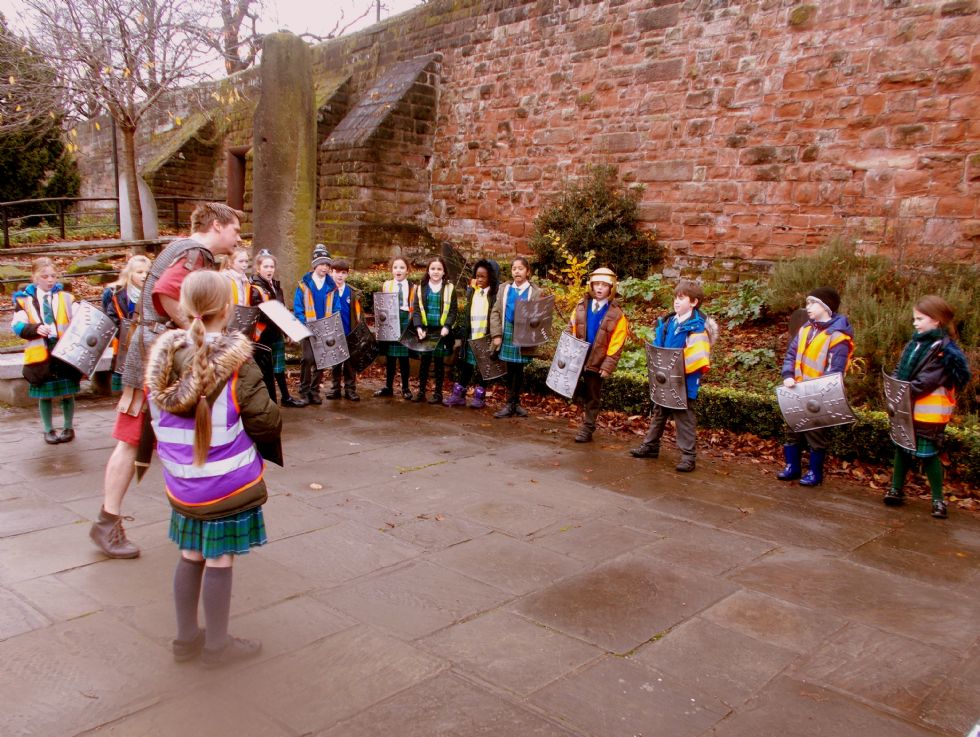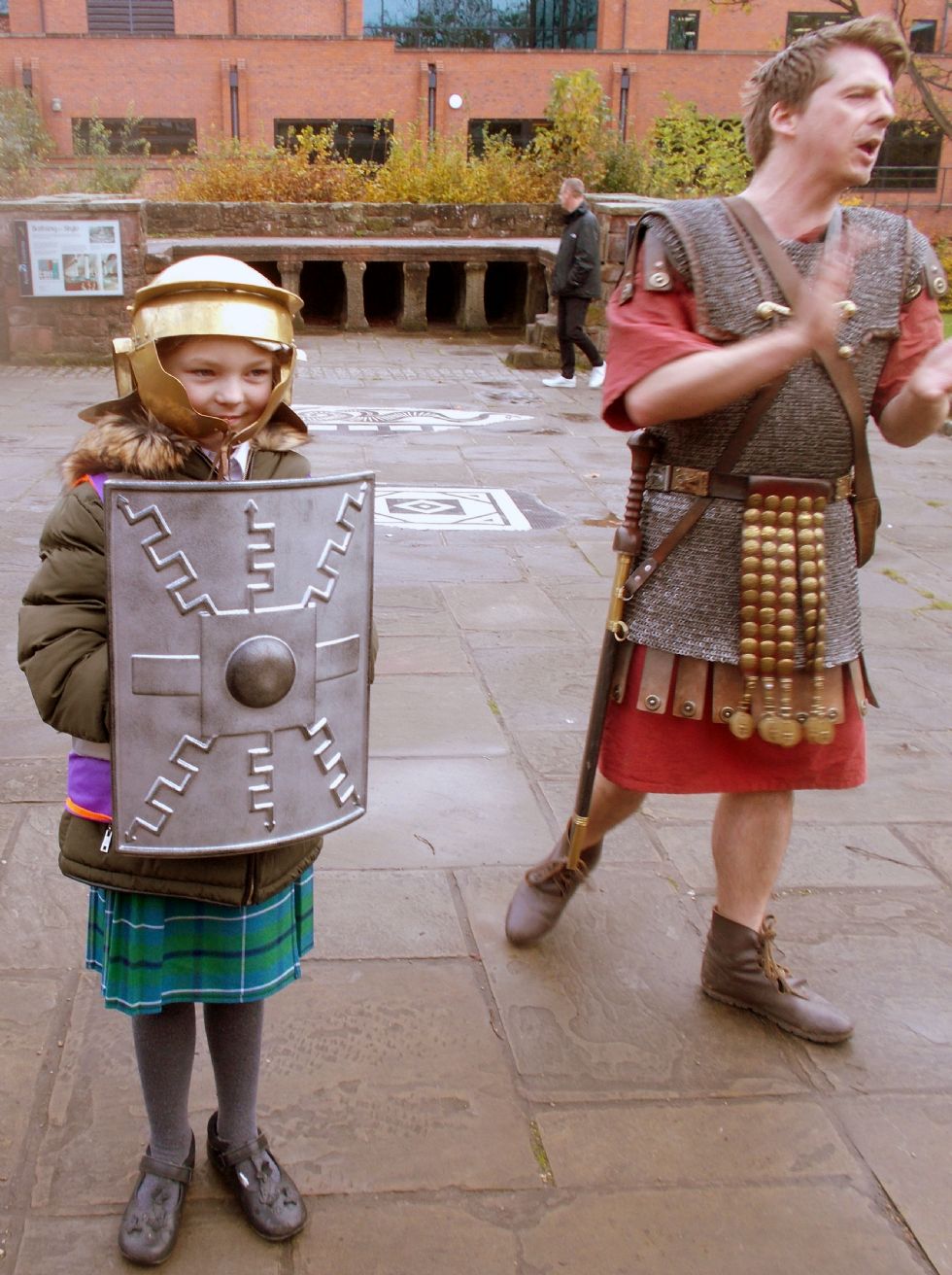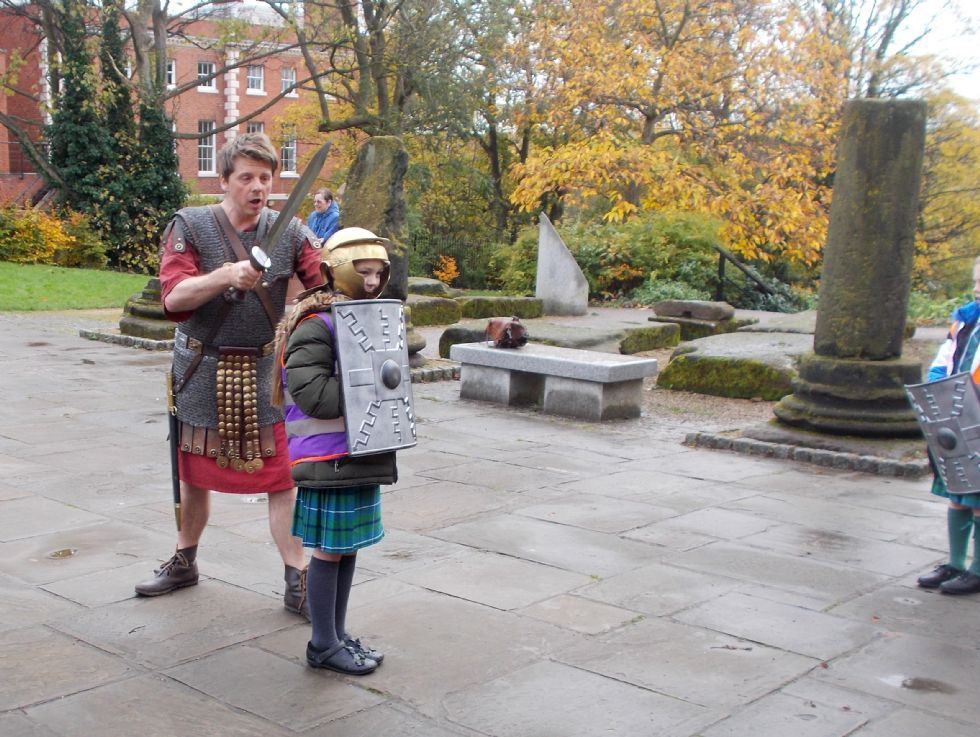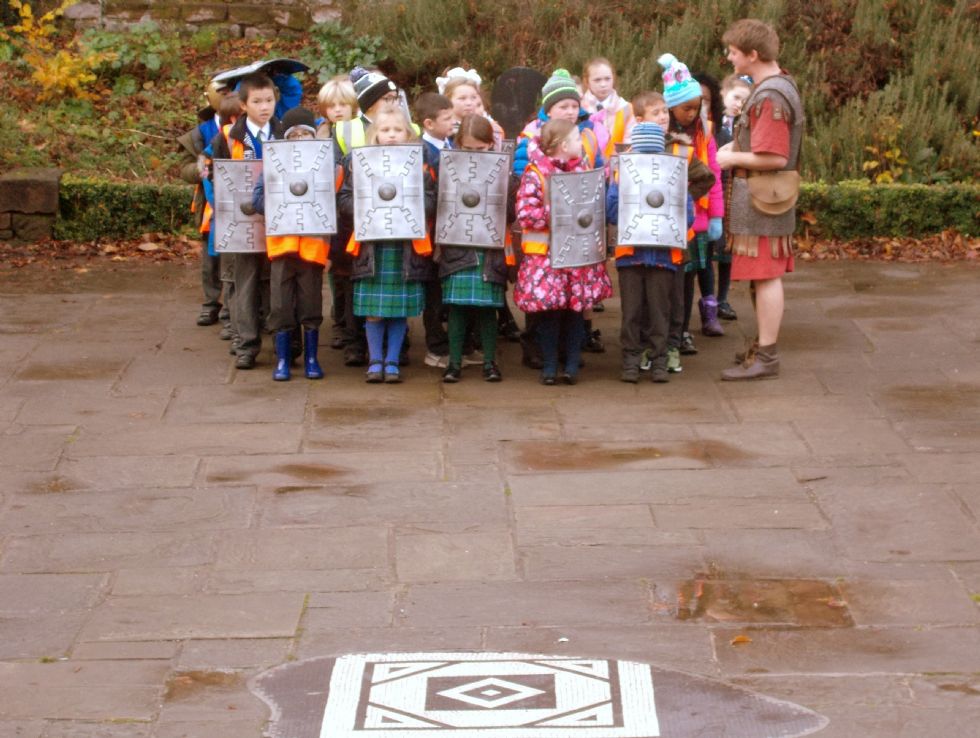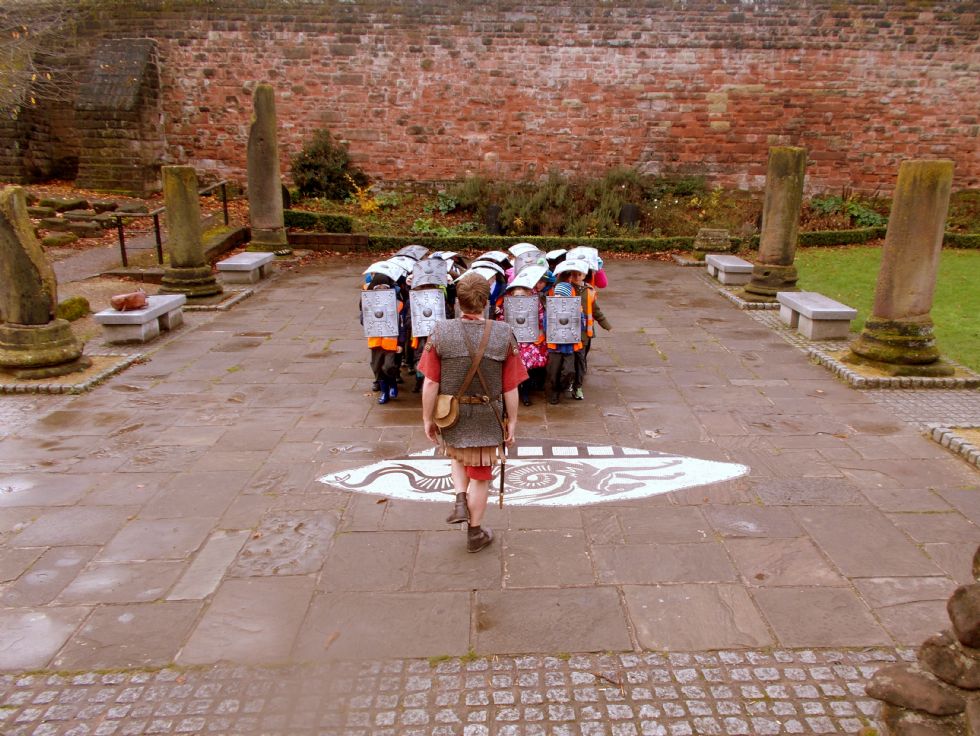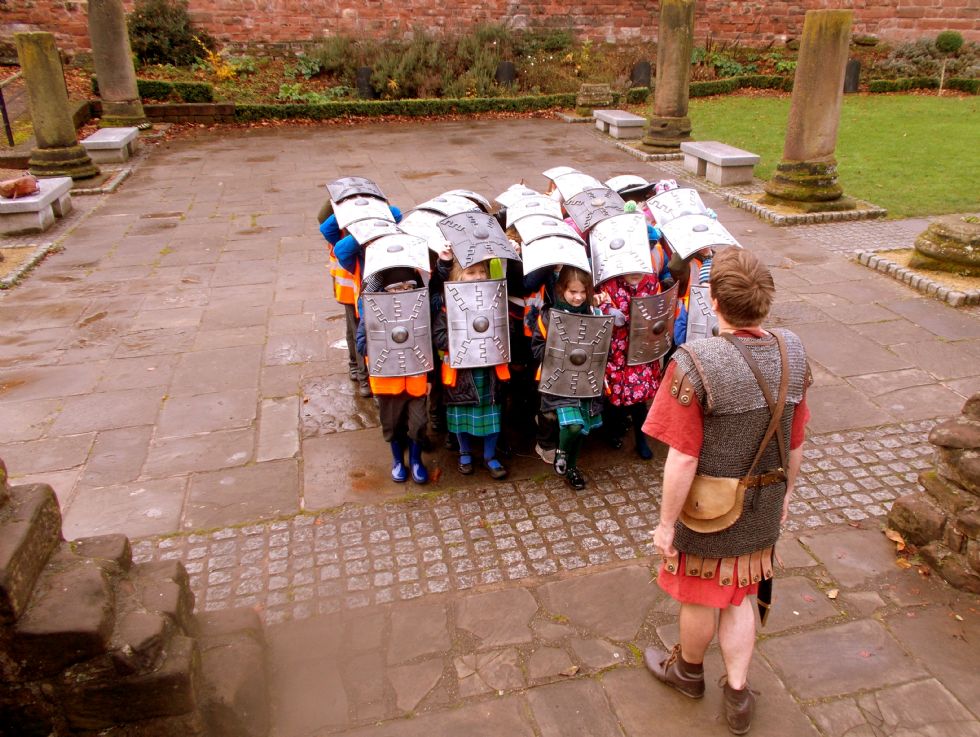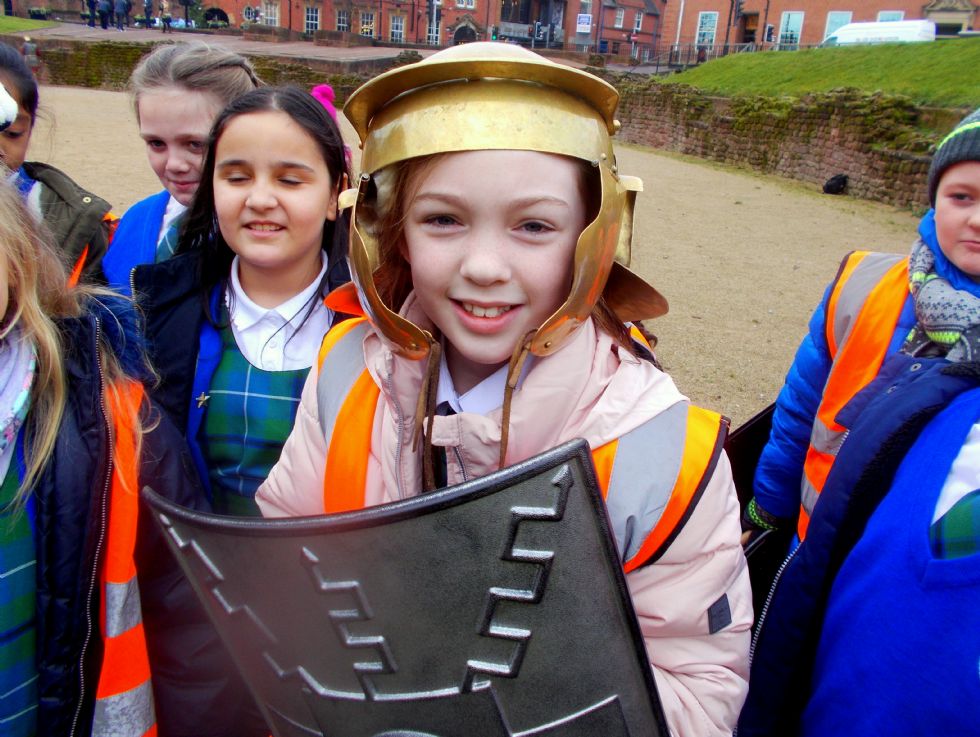 Mr Williams experiences Roman justice.