Capstone Theatre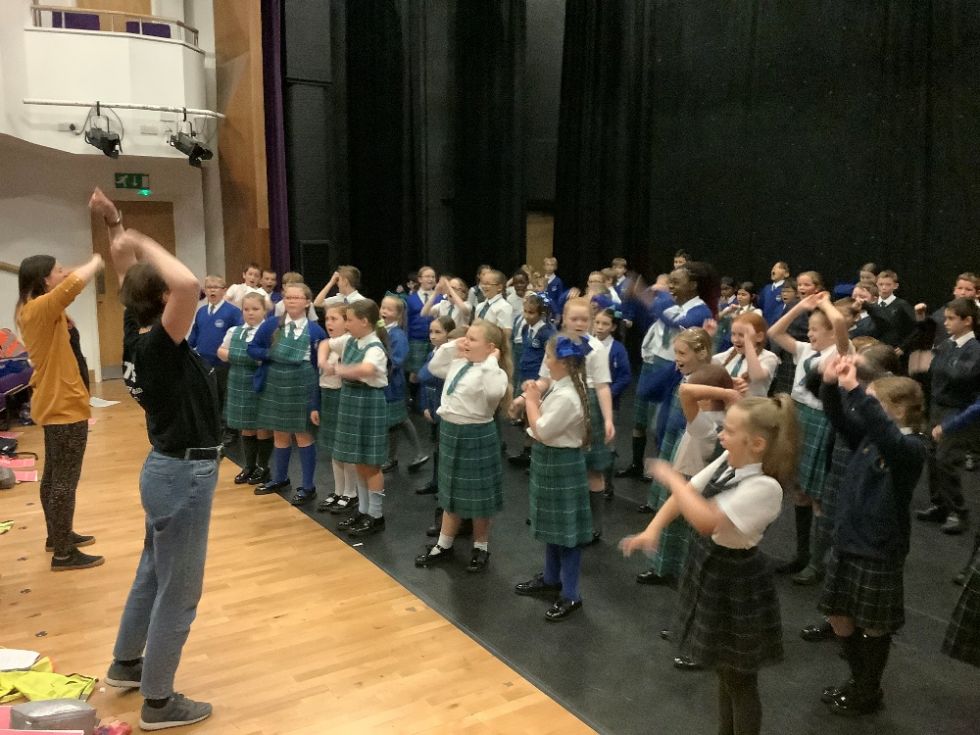 This year, Year 5 have been given the opportunity to take part in the Shakespeare School Festival.
We understand the importance of spoken language in pupils' development across the whole curriculum to enhance pupils' confidence and competence in spoken language and listening skills.
All pupils have been able participate in and gain knowledge, skills and understanding associated with the artistic practice of drama. They are also able to rehearse, refine, share and respond thoughtfully to drama and theatre performances.
We attended a workshop at the Capstone Theatre in Liverpool to rehearse our play – Macbeth. We were shown how to use a variety of techniques to improve our acting including the following:
We will be using these top tips in our rehearsals in the coming weeks as we prepare for our live performance in front of family and friends in November.