Blue Planet Aquarium Trip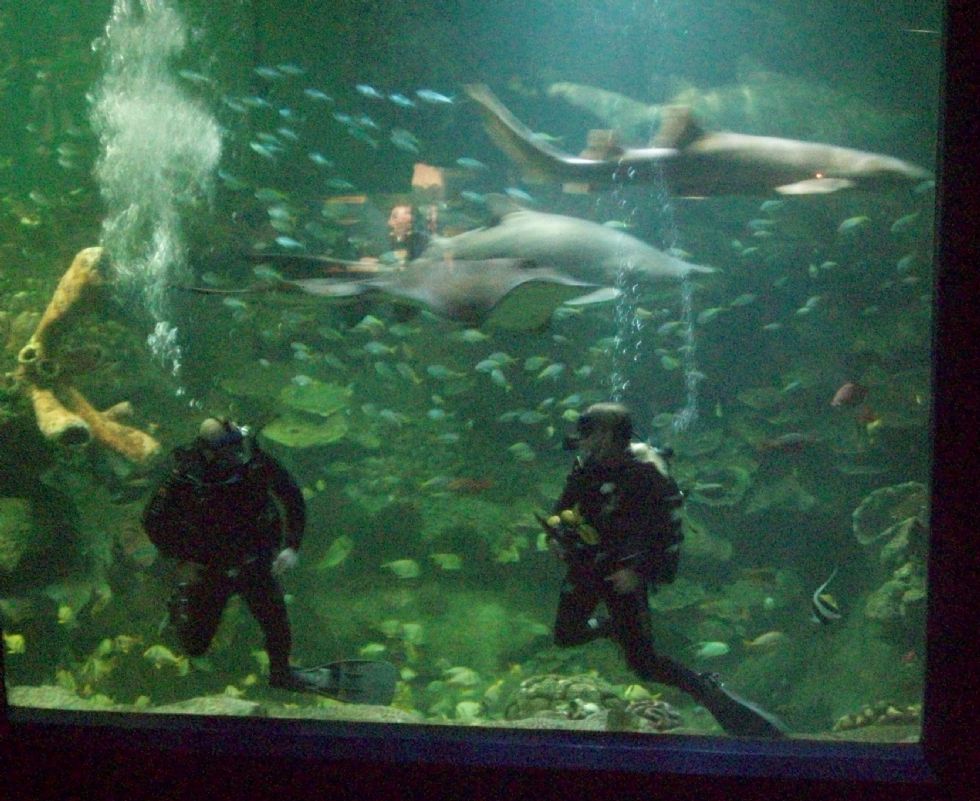 Year 1 had a wonderful trip to the Blue Planet Aquarium in Ellesmere Port. We saw lots of weird and wonderful creatures of the sea.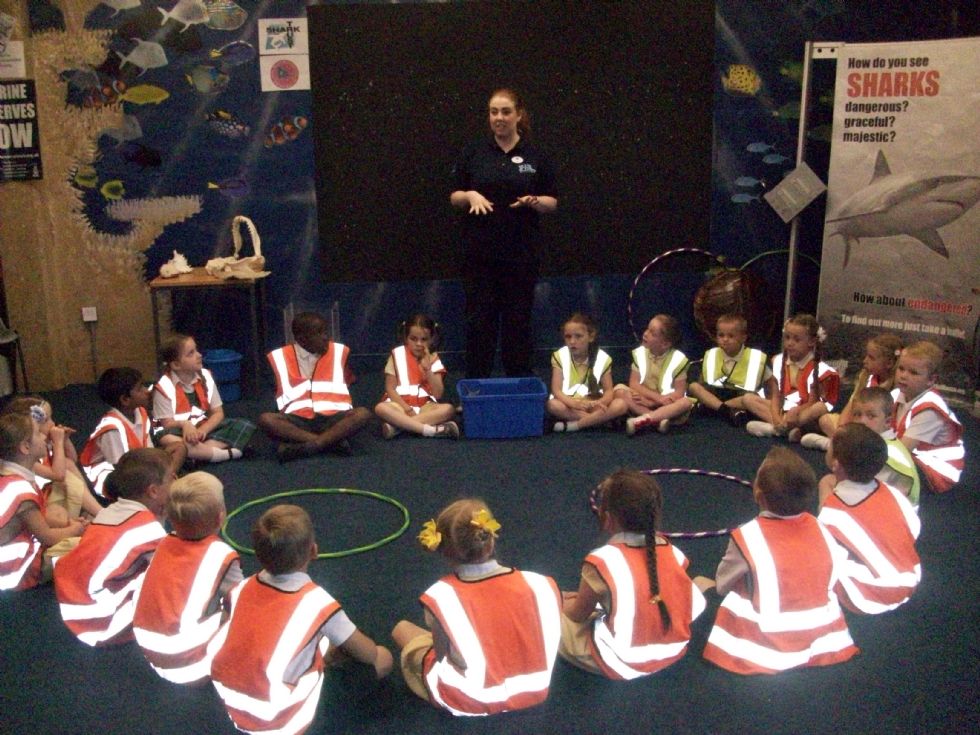 Whilst we were there we had a classroom session where we got up close to a sharks jaw. We couldn't touch it as the teeth are so sharp !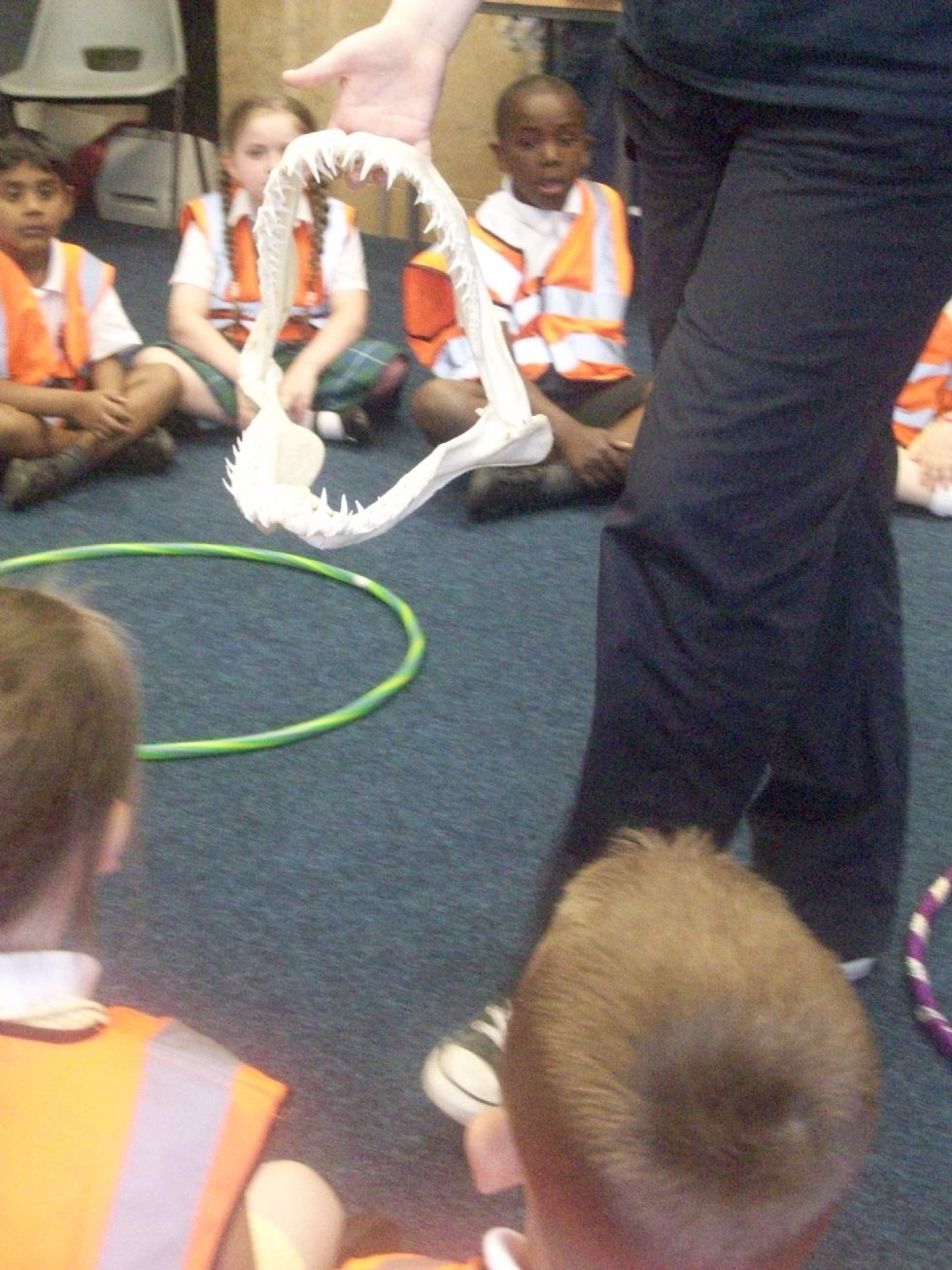 We were lucky to be able to gently touch a live star fish.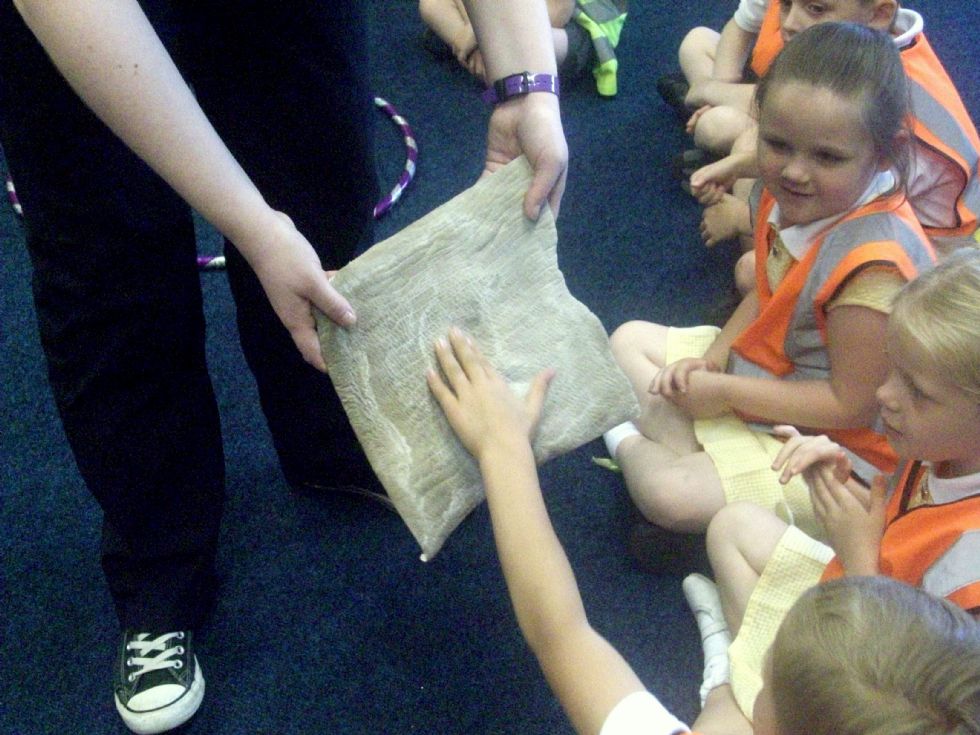 It felt quite rough and squidgy.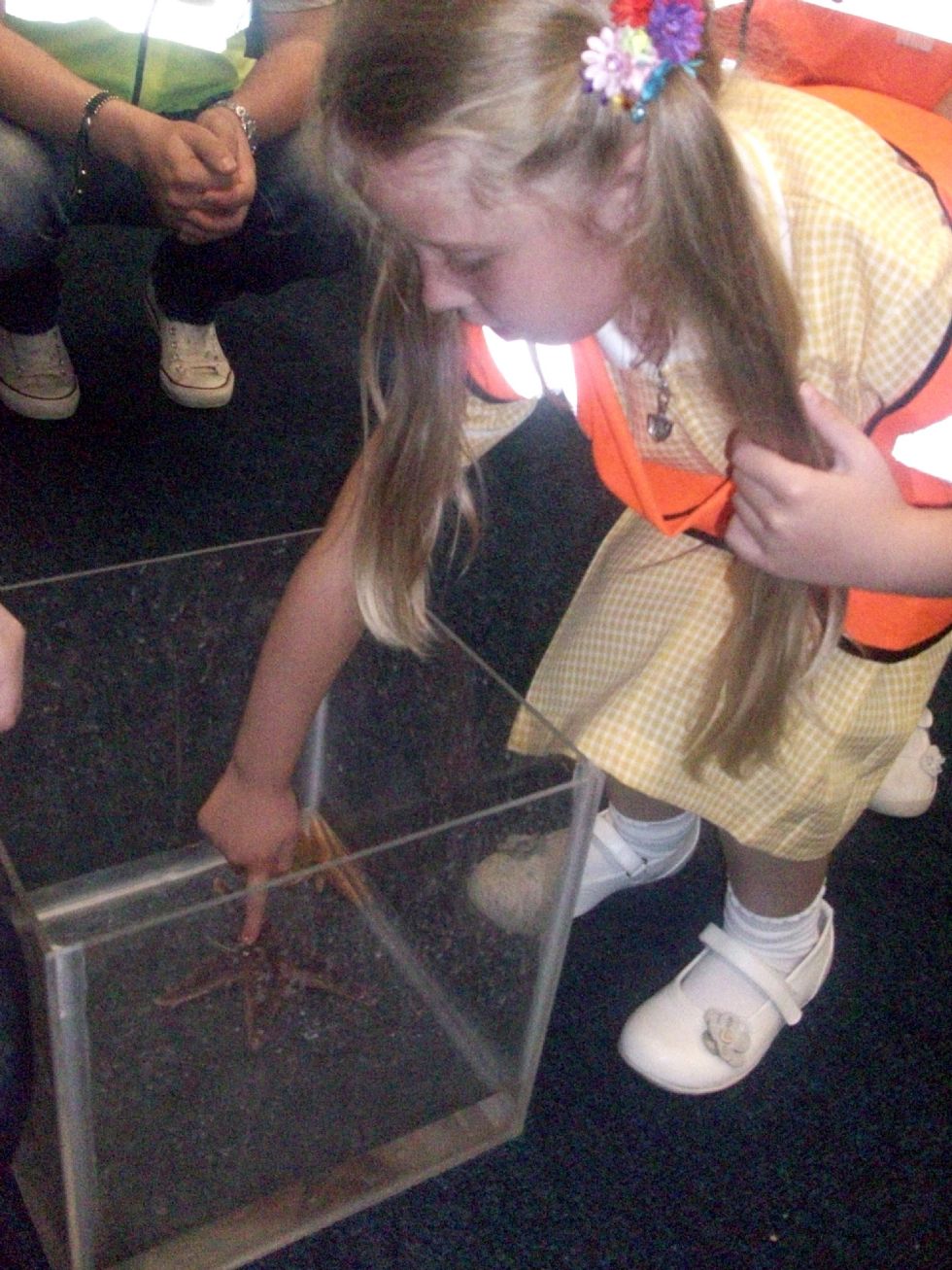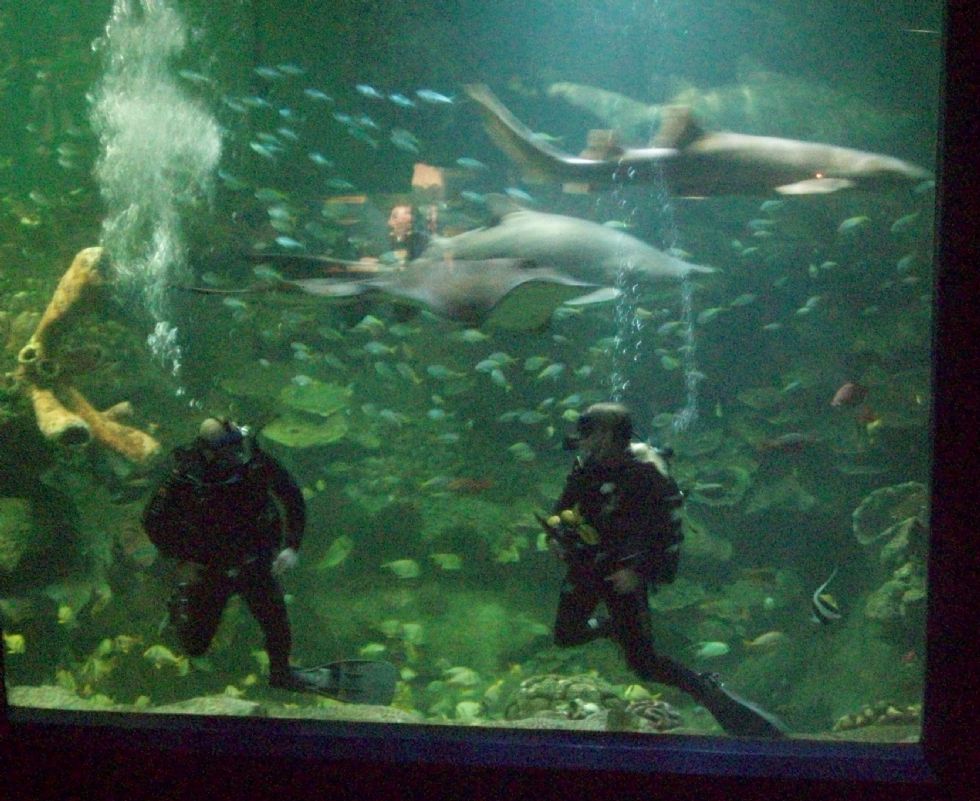 The divers show was interesting to watch.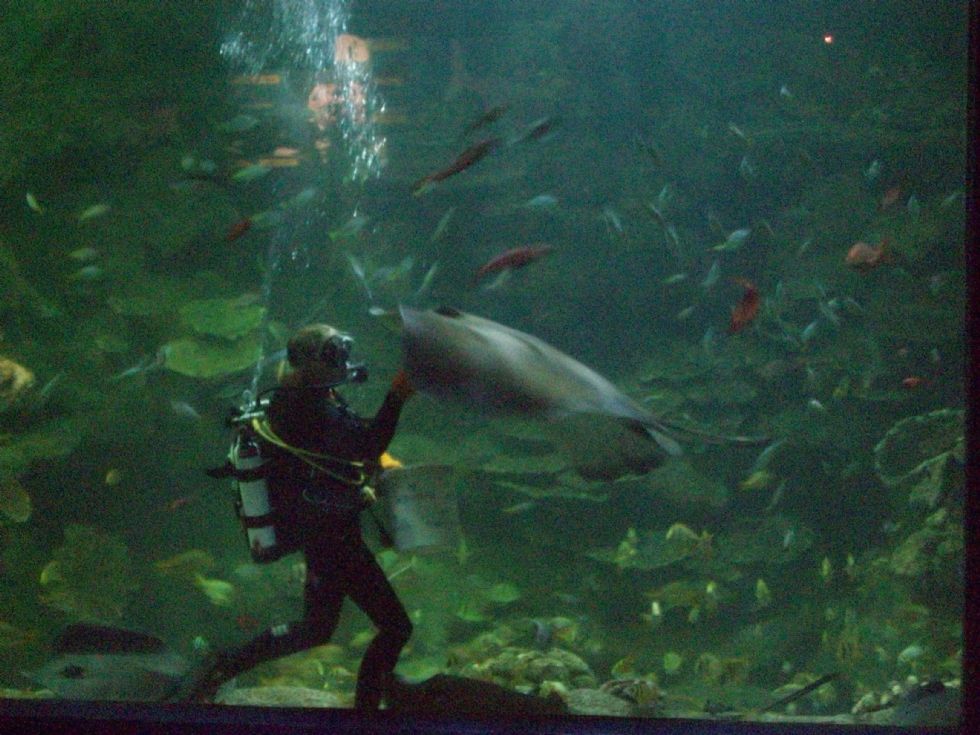 We saw the rays getting fed.
Walking through the moving tunnel we coul see the large sharks swimming above our heads. It was amazing !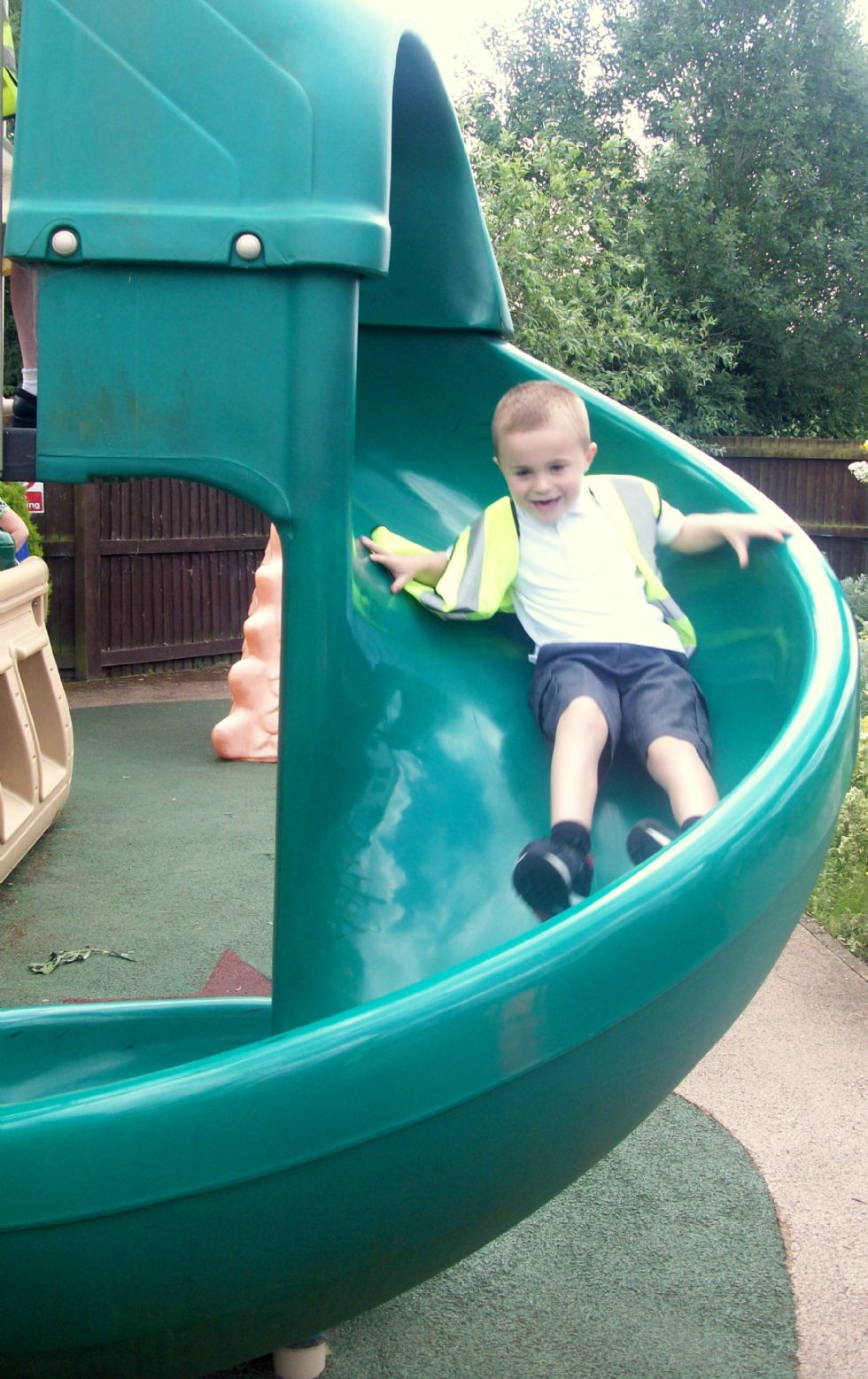 Another highlight of our day was having a play in the outdoor Pirate Playground. On the way home we were all exhausted and had all highly enjoyed our fun filled day.