BAE Science Technology Show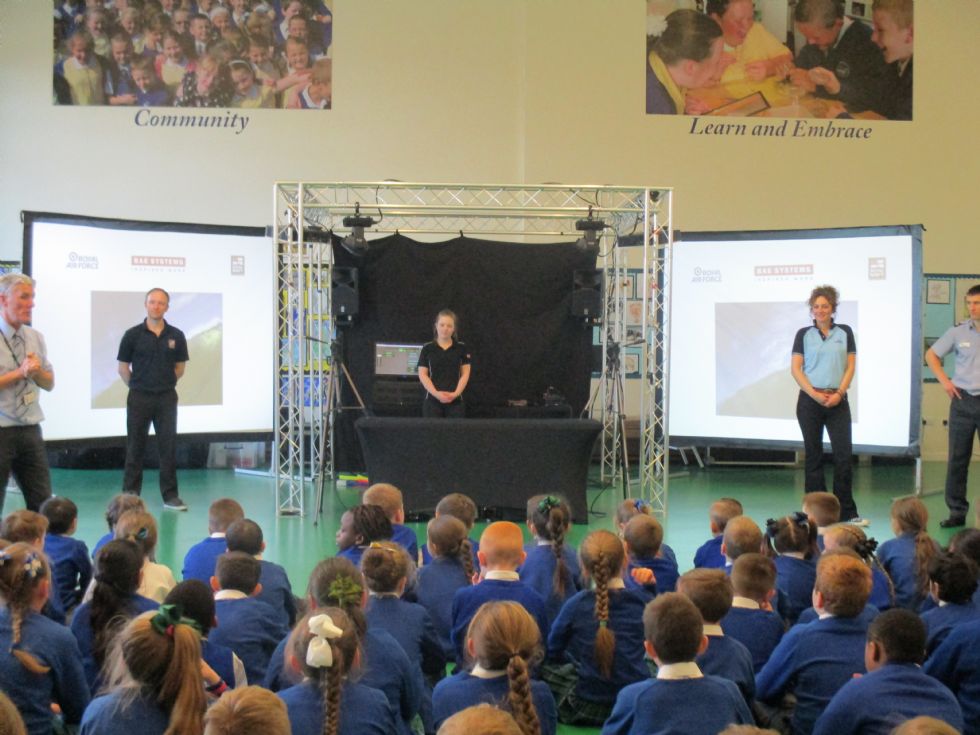 BAE Systems Education Programme 2016 delivered in partnership with the RAF and the Royal Navy

All our KS2 children enjoyed an exciting science/ technology roadshow yesterday which was sponsored and presented by BAE, the Royal Navy and the RAF. The children learned about sound waves and light and how the technology of today's RAF for example, relies on science and new technology to develop. The roadshow was very interactive involving some exciting demonstrations which the children were involved in. Being able to listen to people who actually work in the navy maintaining equipment was inspiring and hopefully encouraged some children to think about their future careers as a scientist or engineer.