Assessment Arrangements
Exam and Assessment Data
St John's exam and assessment data is located on our Key Information page, and duplicated on our Parent Information page, please click here to view.
Why do we assess pupils?
Assessment is used to provide information on pupils' progress and attainment and it is a means by which parents can obtain valuable information about how their child, and the school, is performing.Assessment not only keeps parents informed, but also enables governors to make judgements about the school's effectiveness and helps inform Ofsted's inspections of the school.It also enables teachers, parents and school leaders to measure pupil progress in learning against the expected standards.
Teachers assess children regularly to inform their planning and teaching and provide effective feedback to pupils. Good quality assessment allows teachers to move teaching and learning forward and help pupils to maximise their progress and achieve their full potential.
When and how we assess at St John's
Children in St.John's are assessed regularly using both formal and informal assessments. Ongoing assessment takes place in every lesson and teachers use this to inform and modify their planning so that the needs of groups and individuals can be met to ensure that pupils' achieve or exceed the expected standards by the end of each key stage.
St. John's assessment team and senior leadership team analyse children's levels of attainment and progress on a regular basis to ensure that all children have the correct level of support and challenge. In addition, teachers attend termly progress meetings where the attainment and progress of the children is discussed.
Target Setting
Pupils at St. John's have individual targets which are set with the support of their teacher. These targets are reviewed regularly and aim to give children ownership and understanding of their learning, where they are up to and the steps they need to continue making progress. Children in Key Stage 1 have their own 'Little book of targets' and in Key Stage 2, pupils have a 'Target book' where they record their targets and will work alongside their teachers to identify when they have achieved them. Once targets are achieved, new targets will be set and agreed with the pupil alongside their teacher.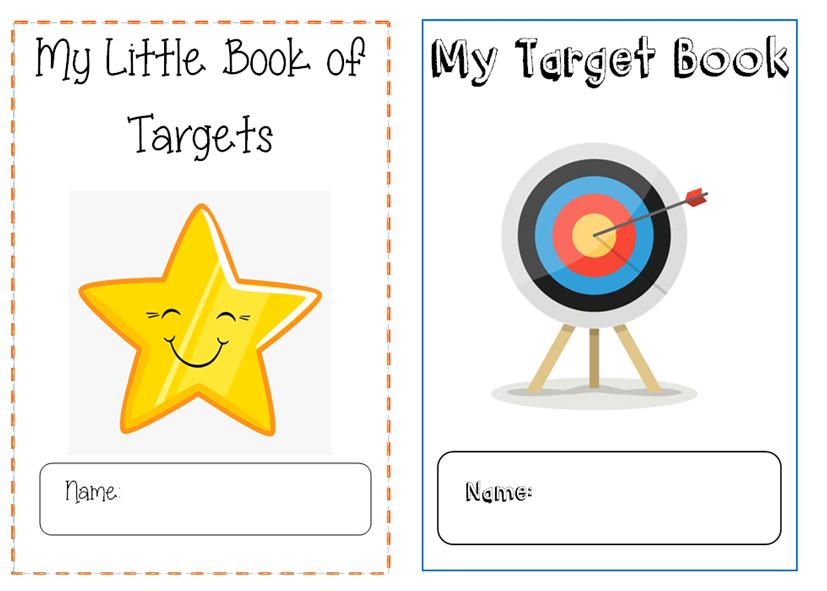 Statutory Assessment
Statutory formal assessment procedures are used to measure attainment against national standards. Our pupils achievements are compared nationally with all pupils of the same age and against schools in the local authority and in England. These formal assessments consist of:-
An end of Early Years Foundation Stage assessment.
We monitor how well pupils are achieving and the extent to which they are meeting identified expectations.This helps identify children who are achieving a good level of development and those who need additional help.
The Phonics Screening Test at the end of year 1.
This assesses pupils' phonic skills as a part of early reading.
End of Key Stage 1
We draw on tests and teacher assessments to assess whether pupils are working at the expected standard for reading, writing and maths.
Year 4
At the end of year 4, children take a statutory assessment for times tables: Multiplication Times Tables Check. The results from this are reported to parents at the end of the academic year.

End of Key Stage 2
Pupils take statutory tests at the end of KS2 that assess whether pupils are working at the expected standard for reading, grammar and punctuation and maths. Teacher assessment is used to assess whether pupils are working at the expected standard in writing and science.
How do we ensure that our assessments are rigorous?
At St. John's we implement procedures and maintain a continuing overview of in school assessment through:-
Regular monitoring of pupils' work by subject leads, curriculum lead and SLT.
Pupil progress meetings
Formal Assessments which are quality assured and used for purposeful question analysis to inform future teaching and learning
Ongoing informal assessments to inform future teaching and learning
Pupil voice conducted by subject leads, curriculum lead and SLT.
Staff attending meetings led by local authority consultants to ensure that they are informed of developments and updates in assessment
Cross school and local authority moderation provides an opportunity to ensure that teacher judgements are secure.
Reporting to parents
Parents of pupils in all year groups will be informed whether their child is working below, within or above the expected level for their year group in reading, writing and maths. Parents are invited termly to parents' meetings where they are informed of the attainment of their child. However, parents are always very welcome at any point in the year to discuss their child's progress. Parents are given an end of year report in Summer Term, which outlines their child's attainment and progress in all areas of the curriculum.