Art Club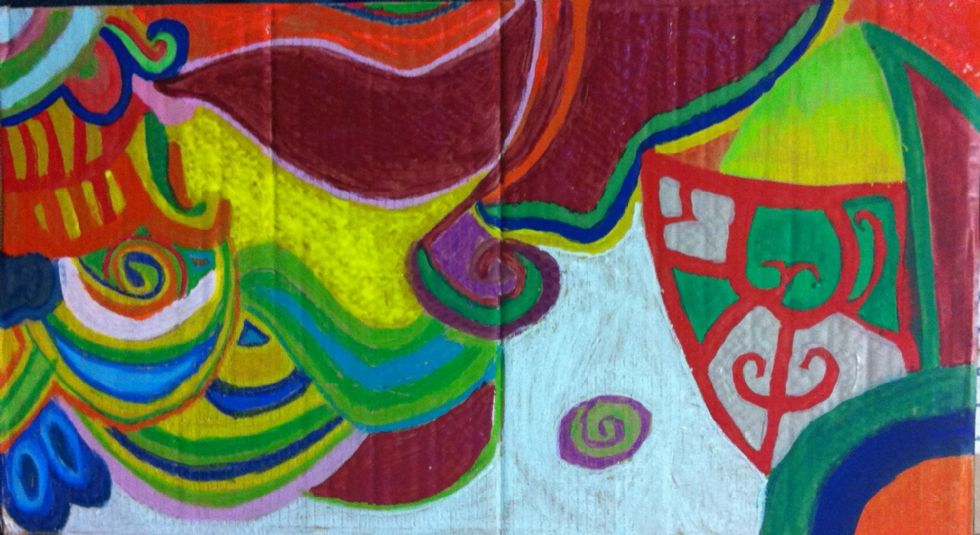 St Johns Art Club
St Johns Art Club is run by Mrs Taylor, after school, on Thursdays.
Art Club

Thursday

3.30-4.15p.m.

Mrs Taylor

Location

Classroom

Open to

KS 2 Boys and Girls
The popular club works on a project basis where children are given the opportunity to complete a piece of art over a number of weeks. Children usually work within their year group or key stage to enable them to encounter techniques relevant to their age.
The club is open to children of all abilities but they must commit to turn up every week to enable them to fully complete the project.
St John's Art club has been running for many years and the children have done us very proud in producing a wide range fantastic art.
Abstract Art by Year 6
During the autumn and spring term of this academic year a group of Year 6 children have been very busy working on a project involving abstract art.
First they investigated different pieces of abstract art, discussing their likes, dislikes. They then used what they learnt to create their own abstract images. Once they had painted an A3 piece of abstract art using water colours they then enlarged their work on to large sheets of card. To finish the project the children stood back and looked at their pictures to see what they could see.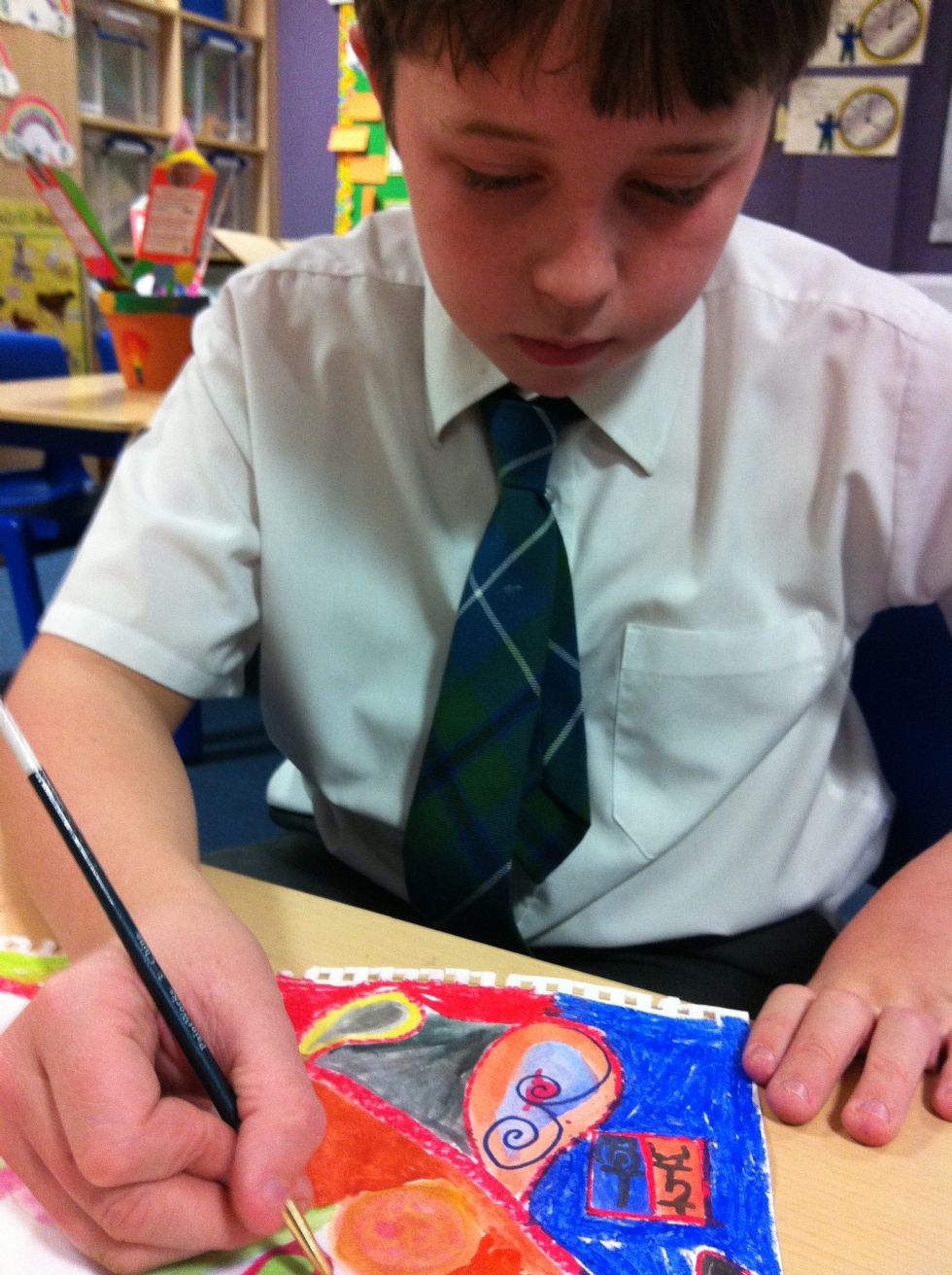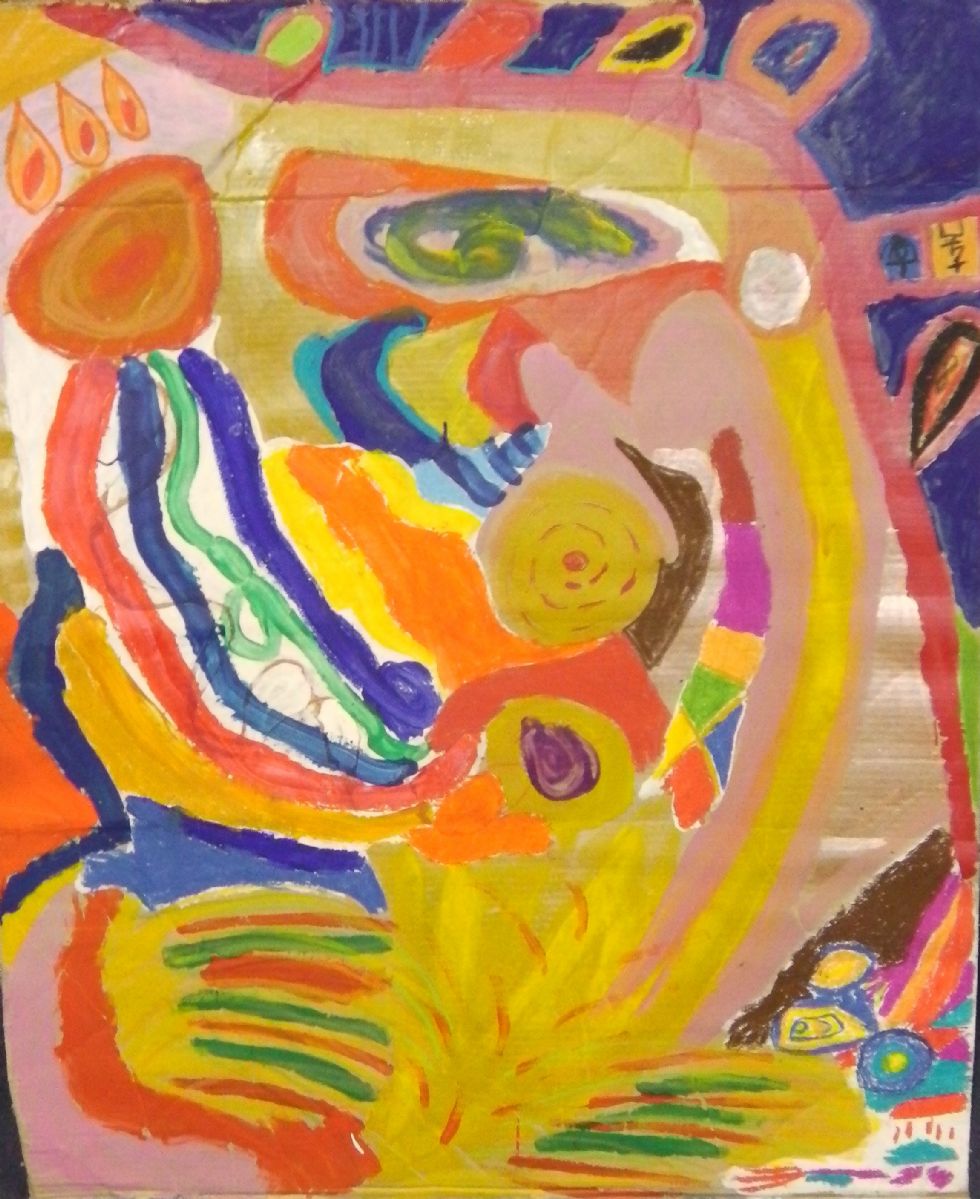 They could see lots of different things including a lady dancing around a fire under a tree.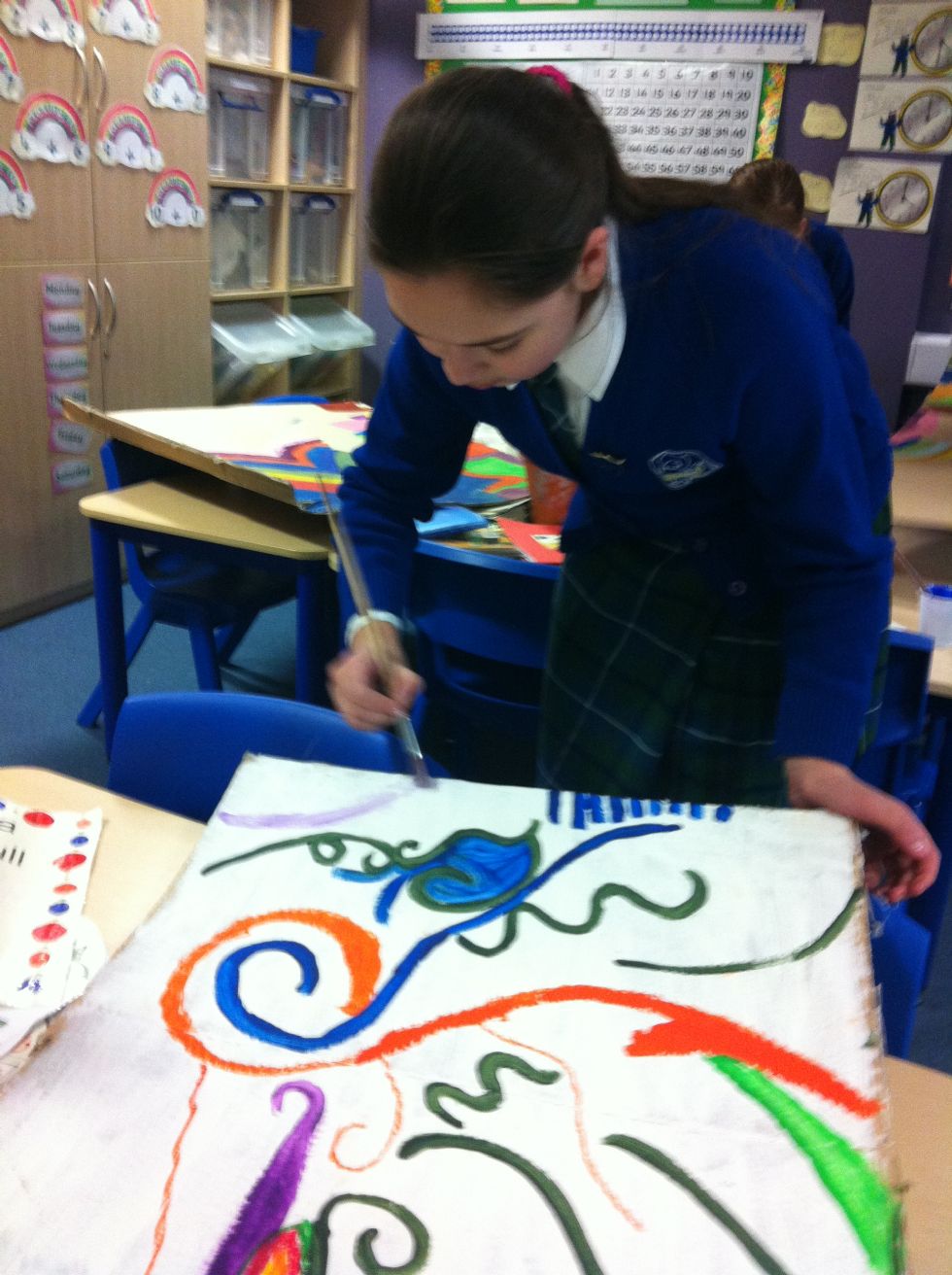 They really enjoyed using lots of bright colours.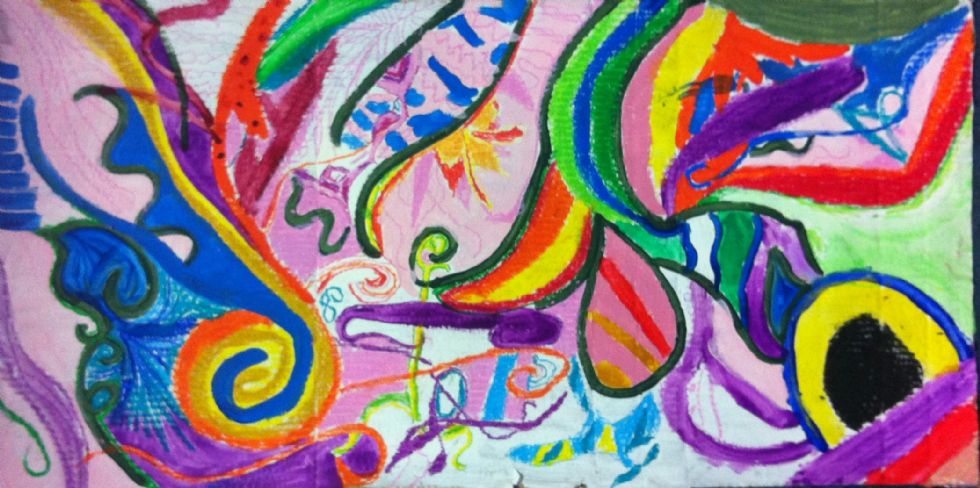 Past Projects
Tea Pots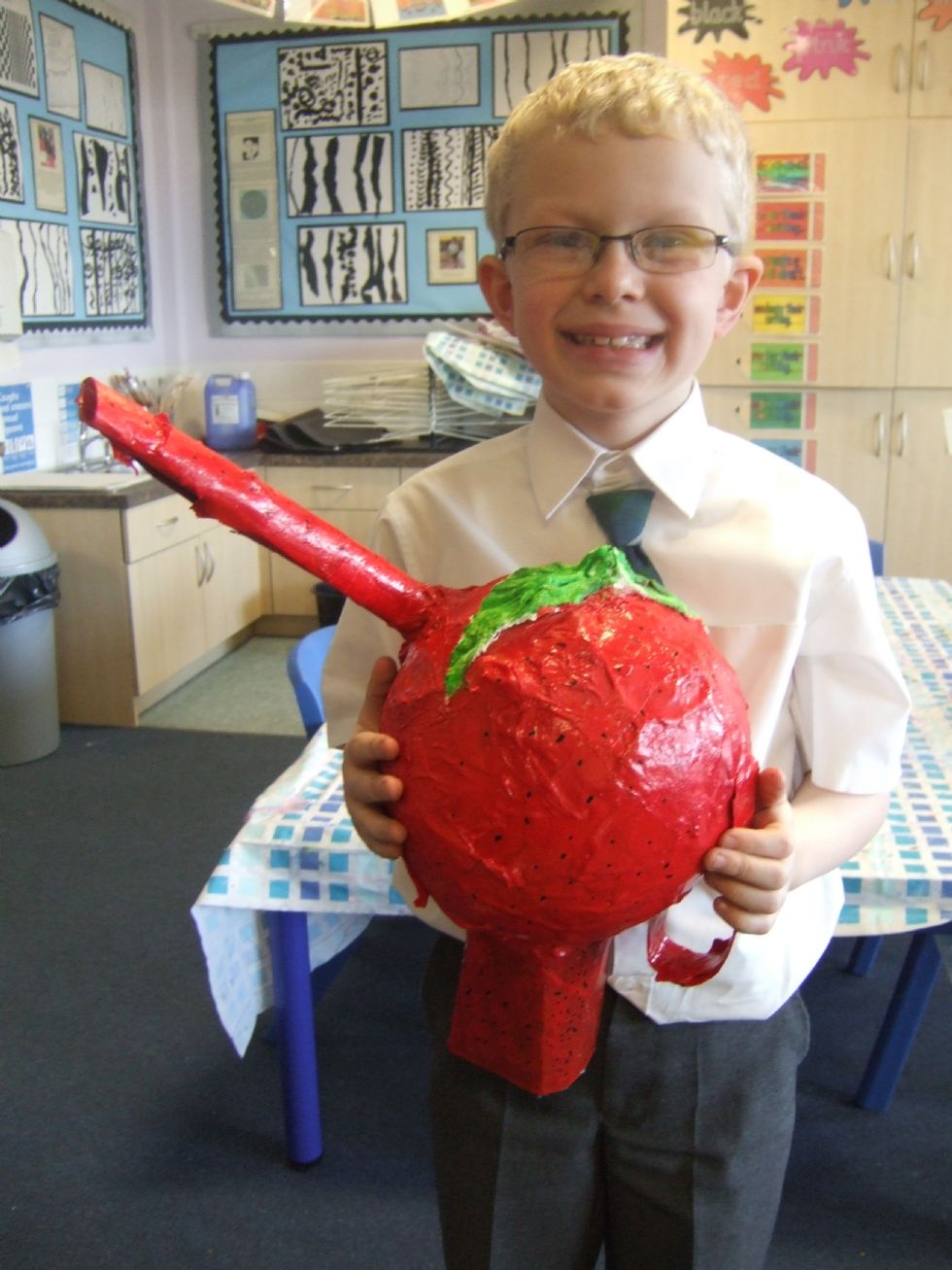 The children from Key stage 1 worked on a Tea Pot project. They researched a range of different tea pots then they designed and made their own tea pots using card, wire and mod rock.
Clay Pots
Key stage 1 children made a selection of clay pots using both the coiling method and slab method. Each pot was carefully crafted to be unique in design. Some of the children chose to paint their pots while other left them as natural clay.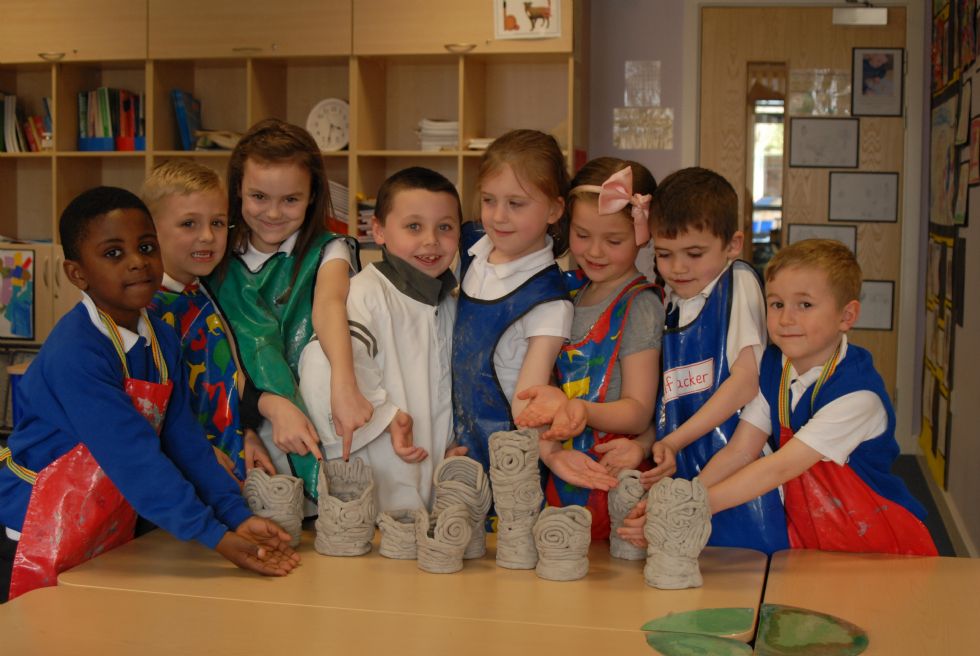 Observational drawings, paintings and prints inspired by the natural beauty of fruit
The children from years 3 and 4 worked very hard to create a series of pieces inspired by fruit. They firstly drew the fruit using oils pastels. They then enlarged to images to make 3d paintings. Finally they made 1 and 2 layer prints.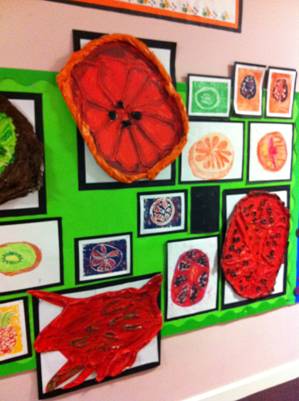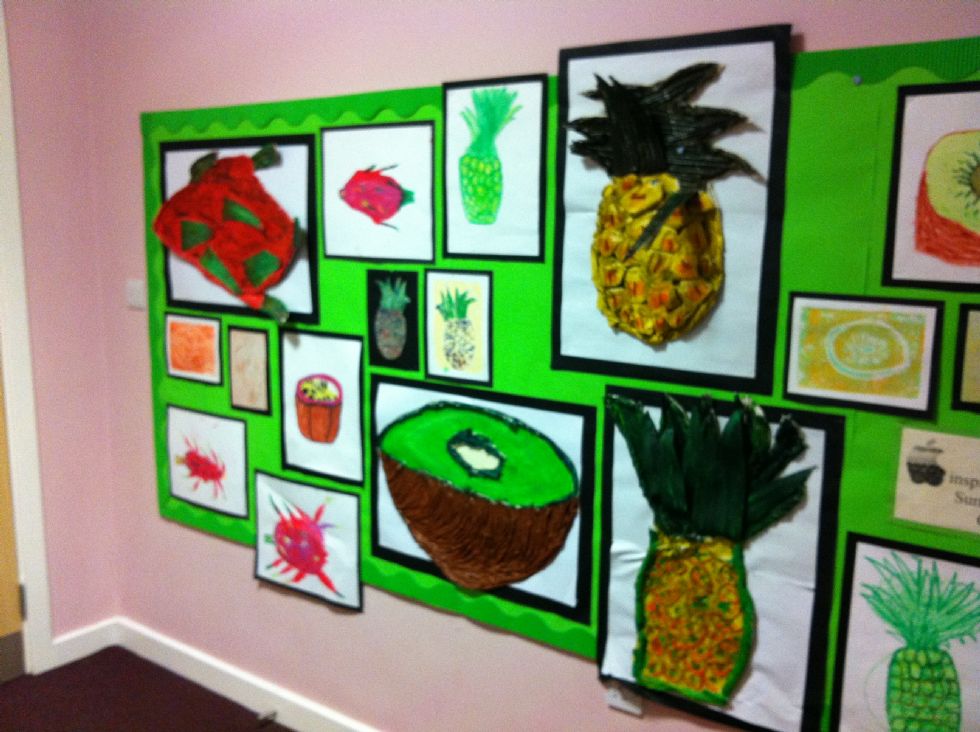 The children from years 3, 4 and 5 created this beautiful wall of colour firstly by tie dying pieces of fabric, then by printing using black ink on to the colourful patterns. They then added a little sparkle using sequins. The children also coloured and patterns various pieces of wood using felt tip pens to add another dimension to the overall effect of the piece.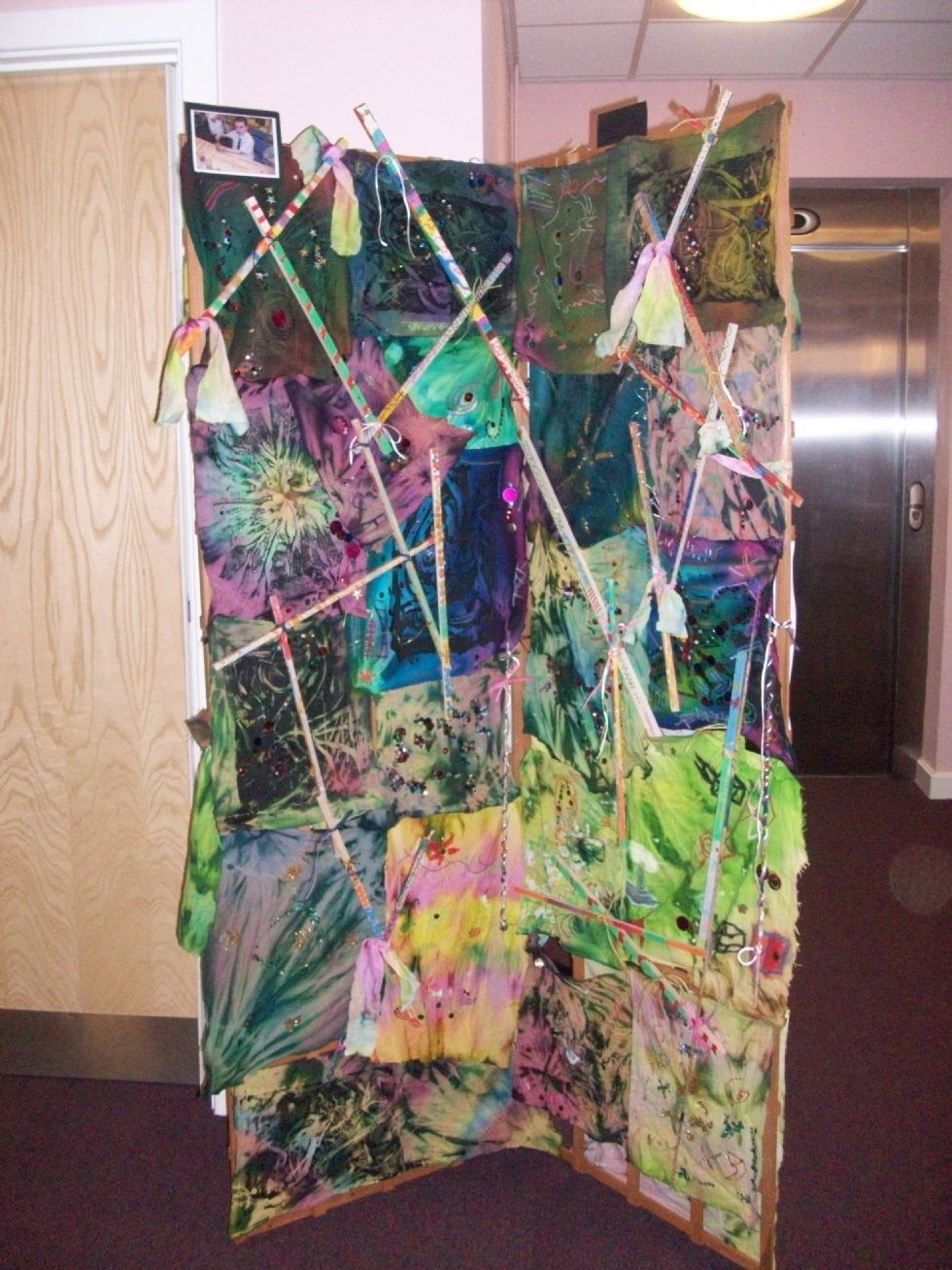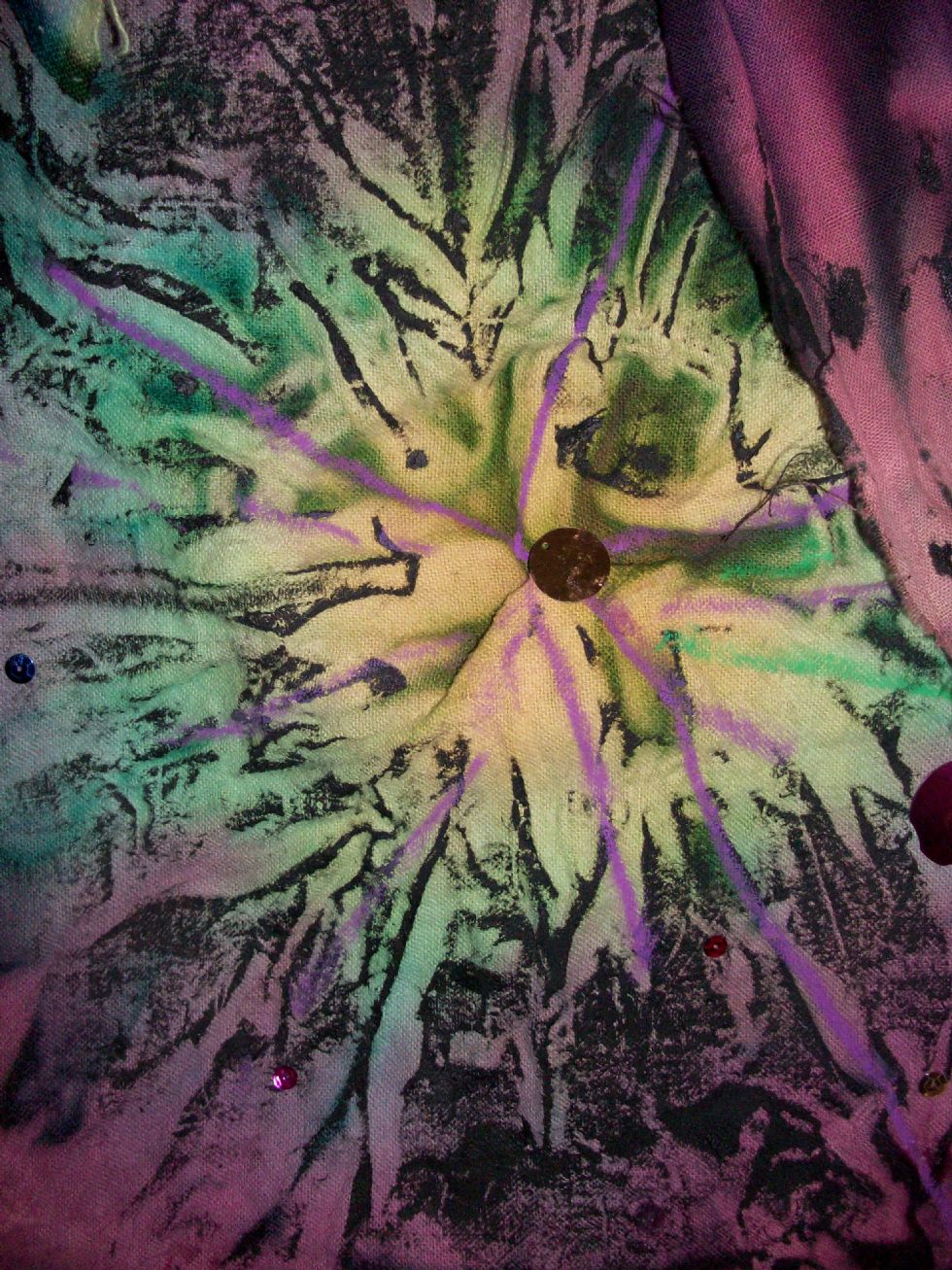 Felting Project
Key Stage 1 children worked hard in the summer term of 2012 to complete a felting projects using flowers as a focus. First they worked on large scale water colour paintings embellished with fabric, wool and thread. They then use their paintings for inspiration to create fabric felting pictures.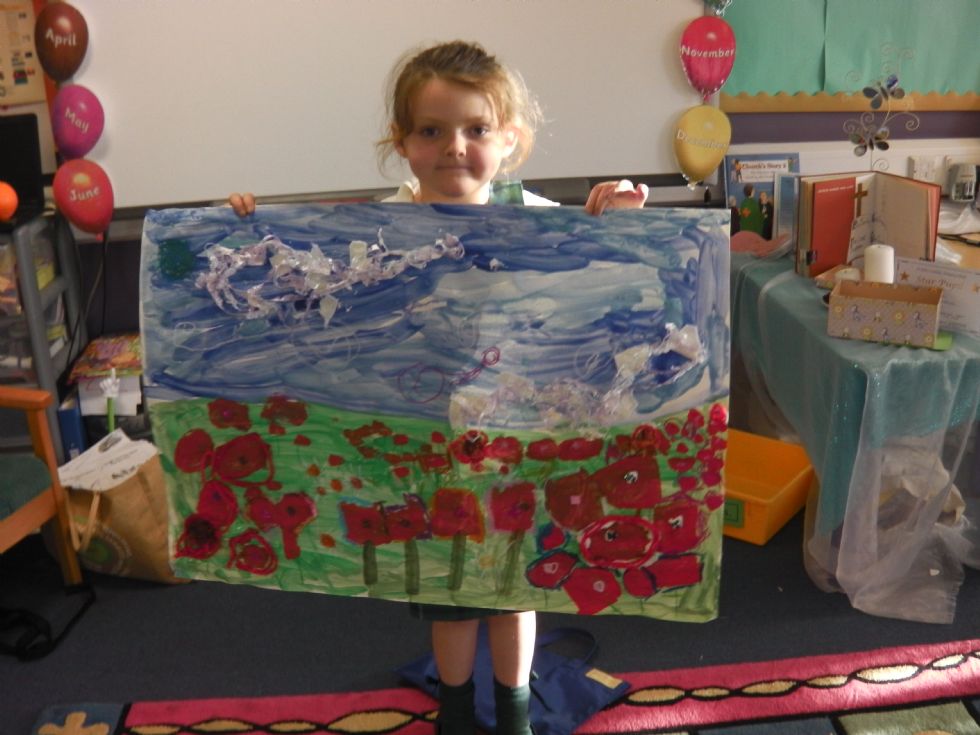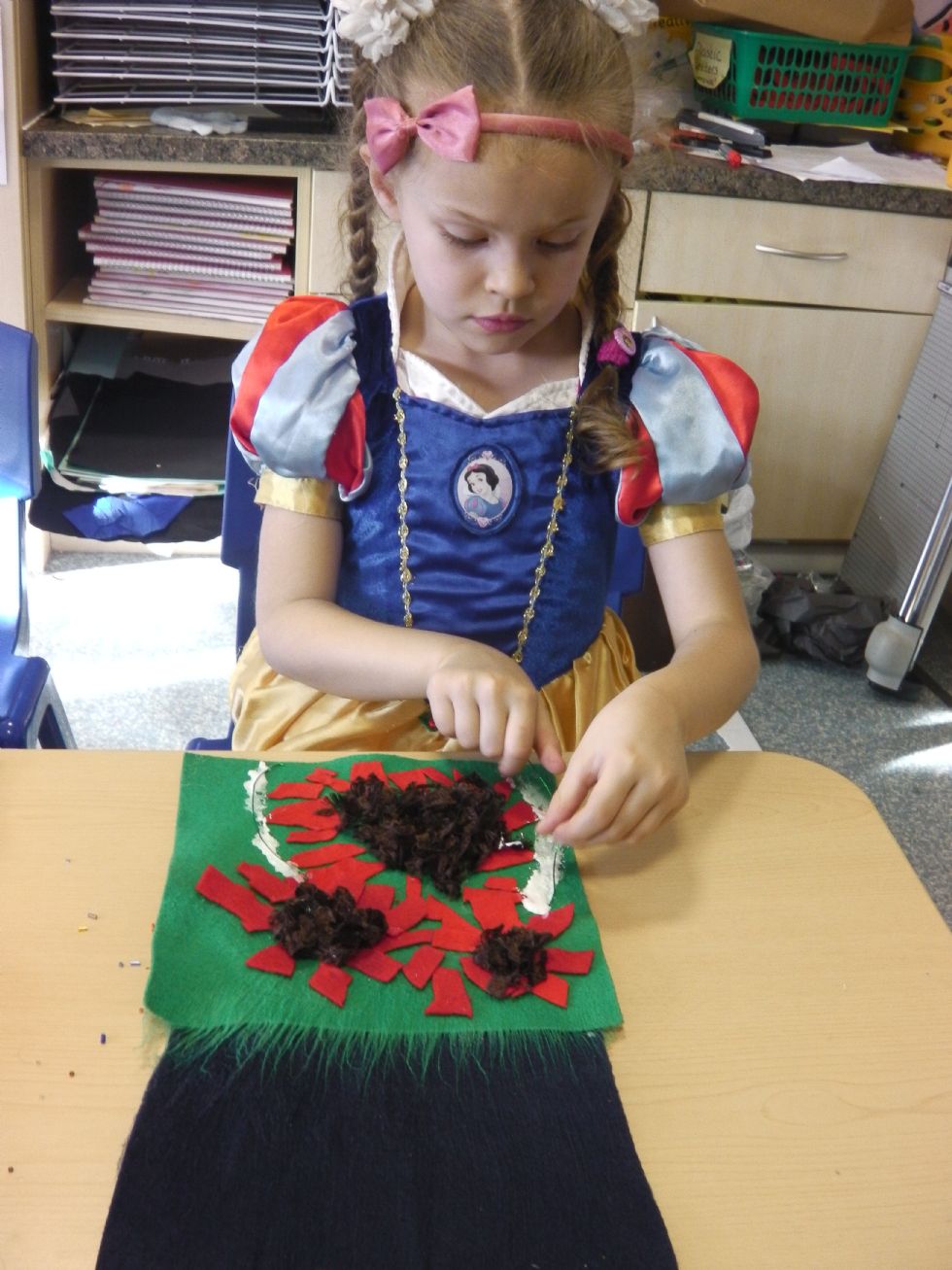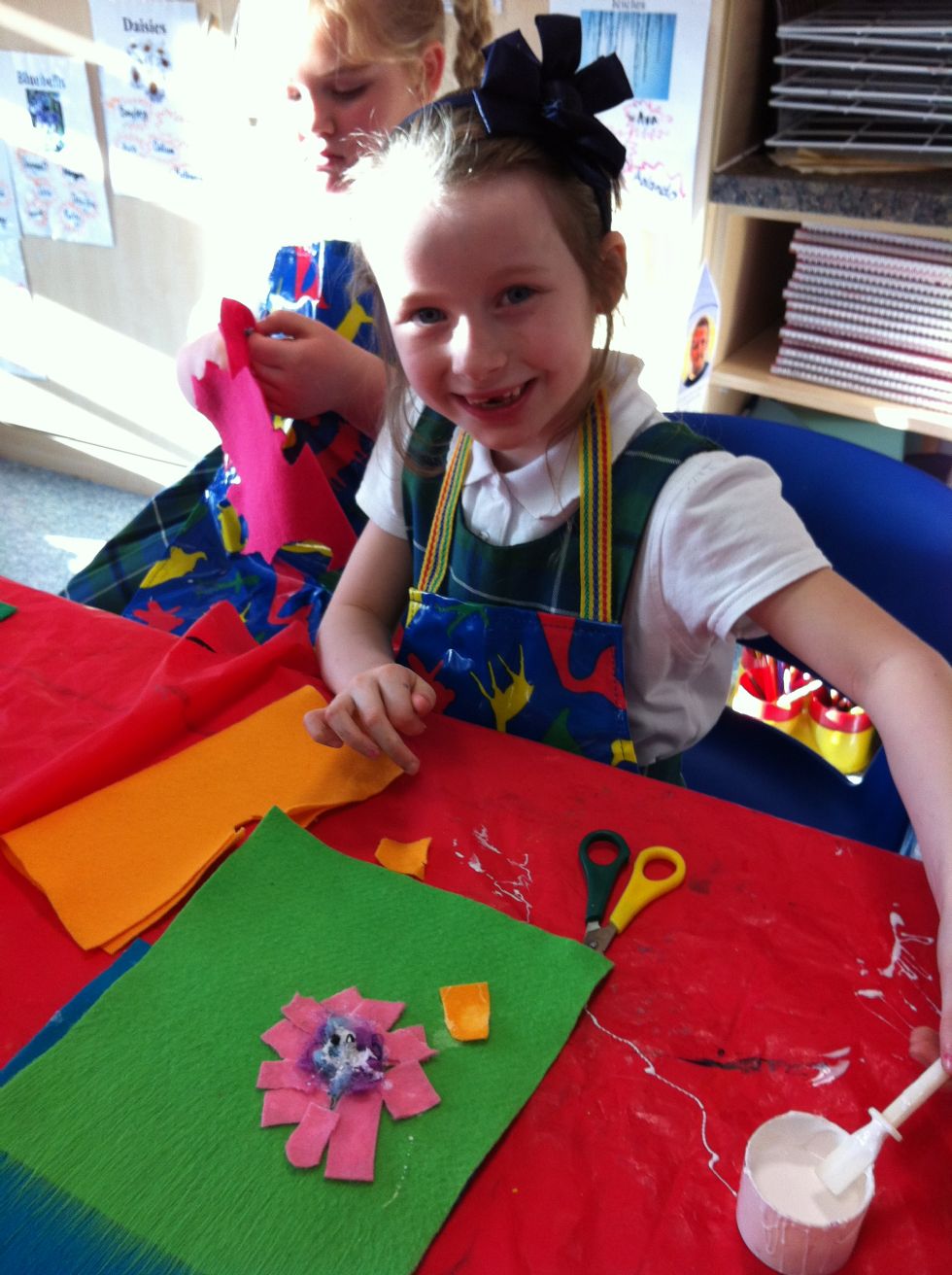 Please check out are photo gallery
here