Andy Tooze (Poet)
Andy Tooze- The Poet from the Peaks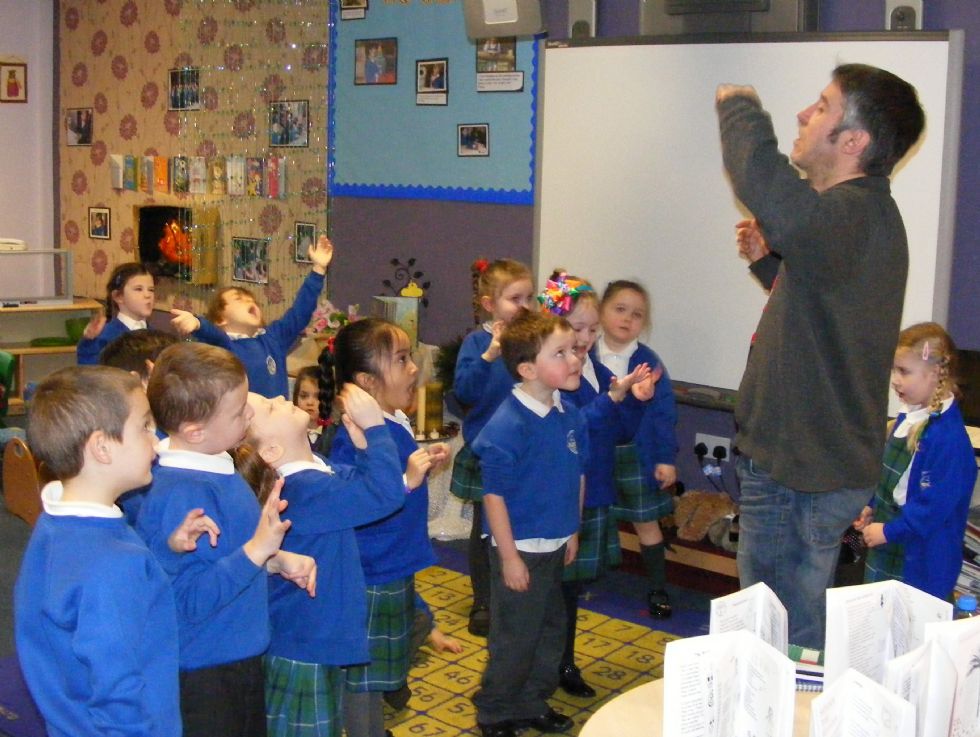 On Thursday 7th and Friday 8th February we were fortunate to have a visit from the well known Derbyshire poet Andy Tooze.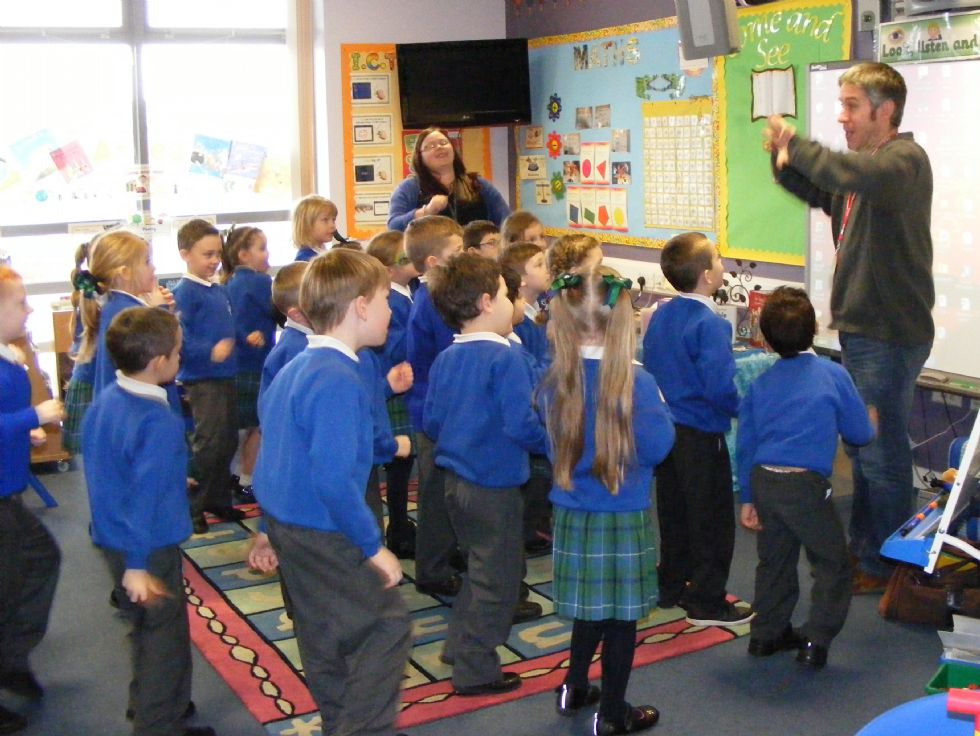 Andy spent the two days working with each class, reading some of his poems and helping the children to write some of their own.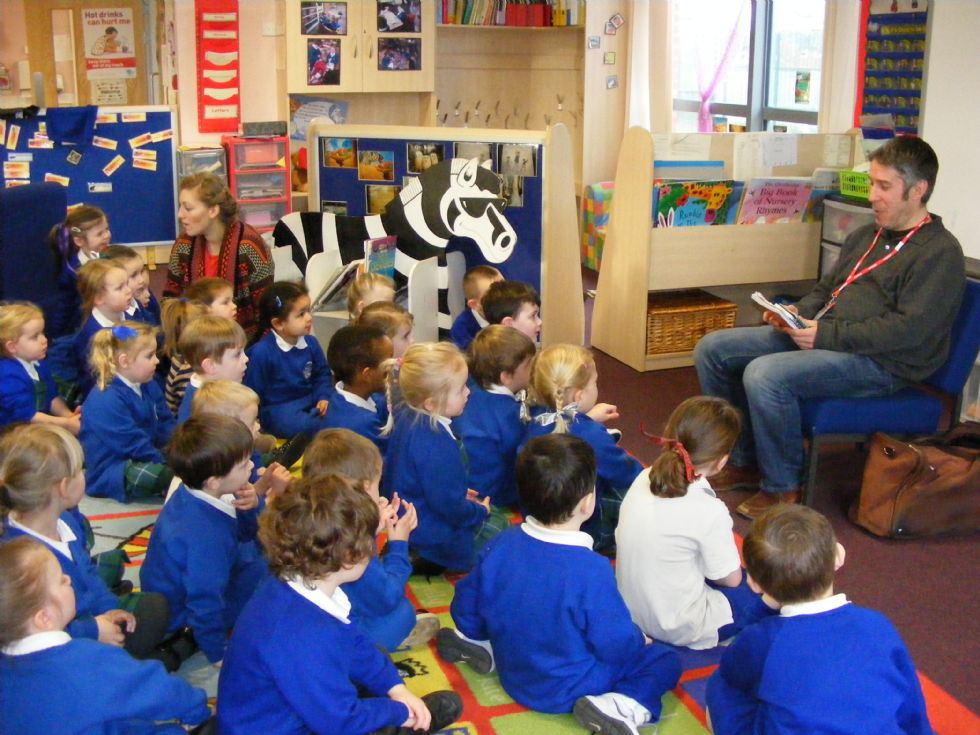 The visit ended with a celebratory assembly in which the whole school gathered to listen to the poems each year group had produced.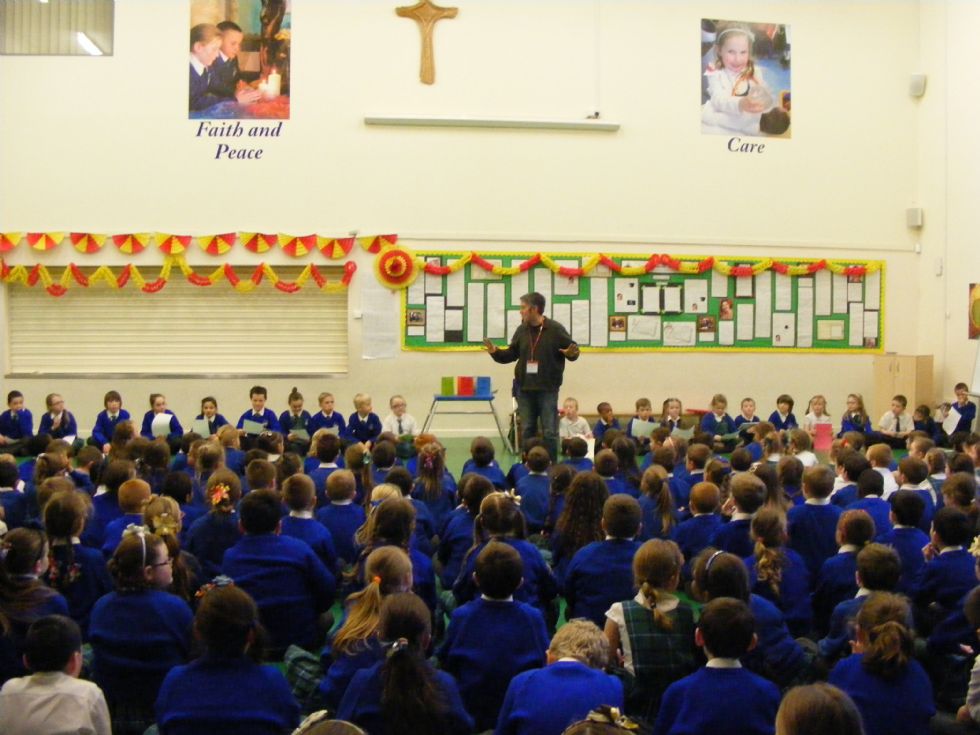 Everyone agreed the results were amazing, with poems on subjects ranging from tigers, friends, football, teachers, boxing,1D(!) and much more!
To see all the photos from Andy's visit please click here
Below is just a small selection of the excellent poems produced- together with a poem written especially for St John's by Andy himself:
St Johns
Attractive from the outside
Attractive from the inside
Liverpudlian lyrical loveliness
Scouse spouters of spirit-filled joy
I liked my visit!
If….
If you had no brain
You couldn't think.
If you had no ears
You couldn't hear.
If you had no toes
You couldn't tiptoe
If you had no legs
You couldn't walk.
If you had no eyes
You couldn't see.
If you had no nose
You couldn't smell.
If you had no friend
Who could you play with?
By children in Reception
20 words about photographs
Hands on my hips
As I smile
For the flash
My big cheesy grin
As you take my photograph
Cheese!
Layla Year 6