International Mother Language Day Online Events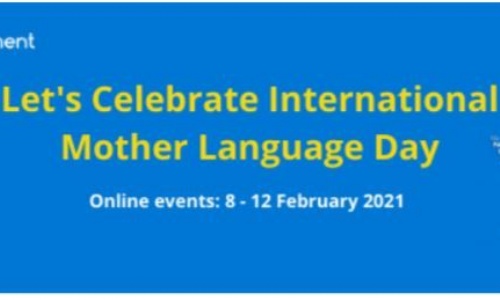 International Mother Language Day is observed each year on February 21st! This year's theme is 'Fostering multilingualism for inclusion in education and society'.
If you would like to learn more visit: https://en.unesco.org/commemorations/motherlanguageday
What better way to observe Mother Language Day in Liverpool than to celebrate the amazing tapestry of languages within our City?
EMTAS and the Modern Foreign Languages Team in School Improvement Liverpool have planned an action packed week! Why not join us for a week of lunchtime story sessions delivered in lots of different languages! The story sessions are suitable for children age 3- 7 years. Children must be accompanied by a parent, carer or other supervising adult.
We have over 100 languages spoken across our schools in Liverpool. Sadly, we won't be able to showcase all of our languages this time, but please look out for our 'Tapestry of Languages' event during the Summer term!
Don't forget to check out our session at 13.00 on Thursday 11th February. Zi Lan, from Pagoda Arts, will be telling us all about Chinese New Year. This session will be delivered in English and is suitable for children age 5-9yrs!
Sessions will be delivered online via zoom. Please use the link below to register in advance for any session you would like to attend. After registering, you will receive a confirmation email containing further information about joining the session.