New Blog Post
Steam Punk Art work completed by Year 5 and Year 6 children in Art Club. 2015
Over the last 8 weeks children from year 5 and year 6 have been creating their own artwork in the style of Steam Punk. First we looked at a range of steam punk images and discussed them. The children then had lots of fun playing around with I pads taking photos of each other to use in their own Steam Punk image. Next the children began to collage their pieces of paper with card, nuts, bolts, screws, cogs and anything they could find.
They had to gradually build up the background layer conscious of where their image will be added into the design. They used PVA glue to collage the objects onto the sheets of thin card. It took several weeks to build up the background to their images. Once they completed a background layer to their collage they placed a mock photo onto their image to see where they needed to spray colour. They then used a mixture of gold and silver spray paint on their image.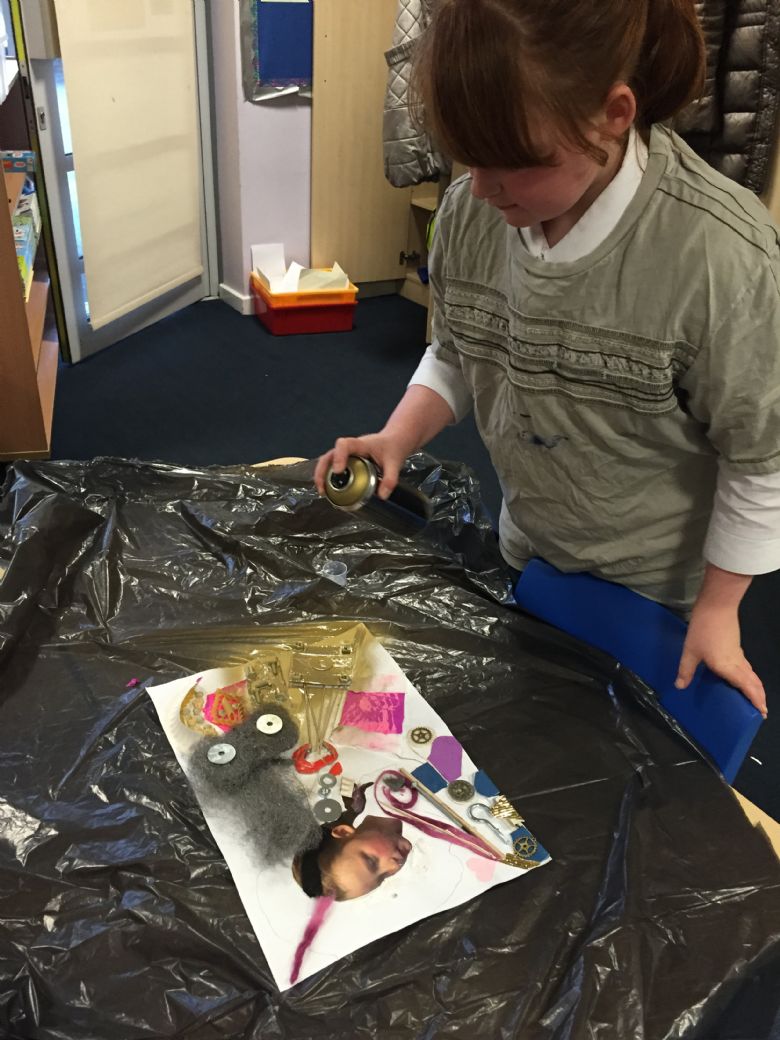 Once the picture had been sprayed the children fixed a black and white image of themselves into the picture. They then proceeded to add more layers of collage and details to their pictures.
Finally they added different metallic paints to add detail and contrast to their images.
These are our amazing final images.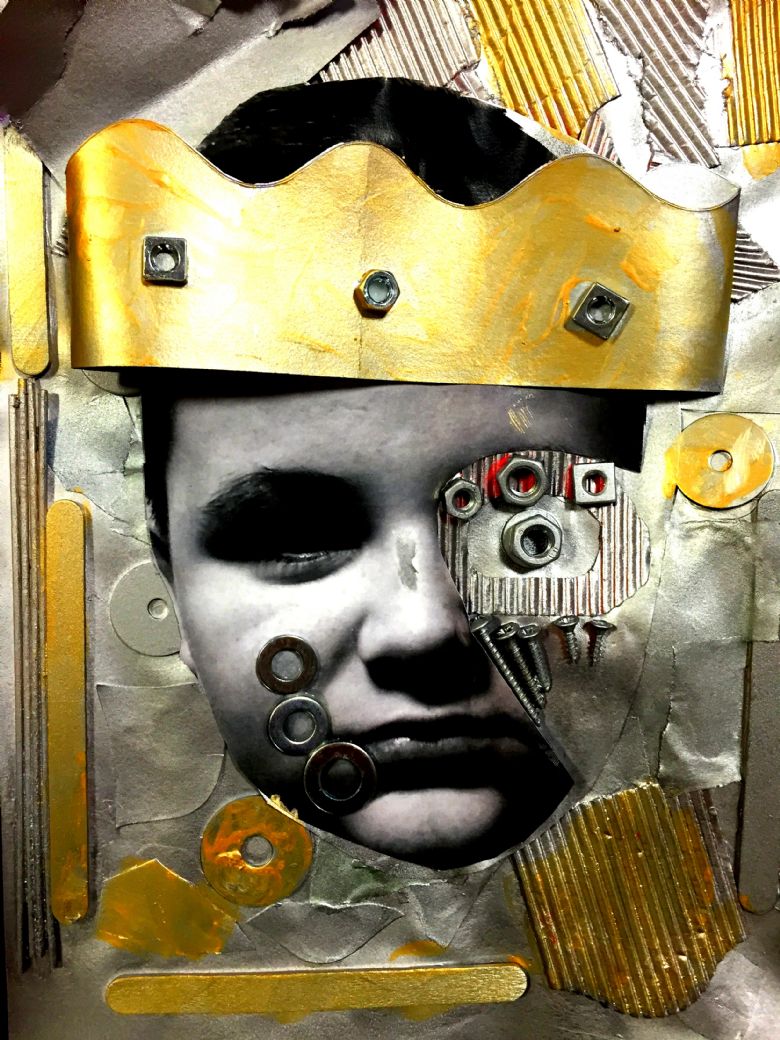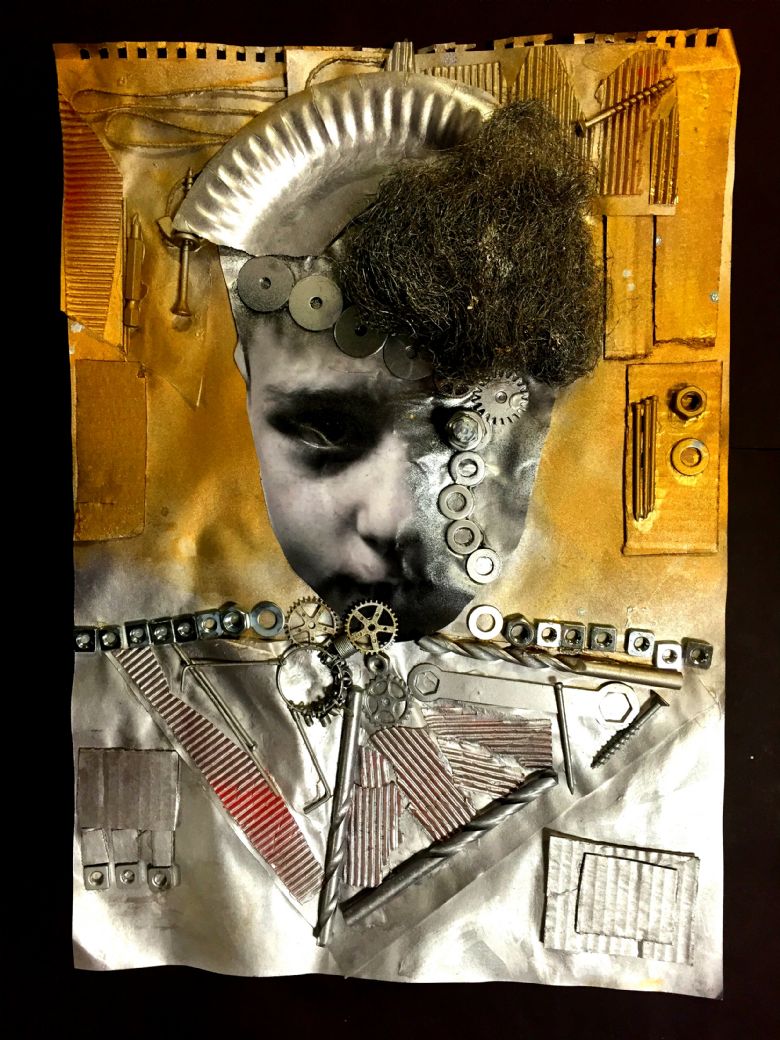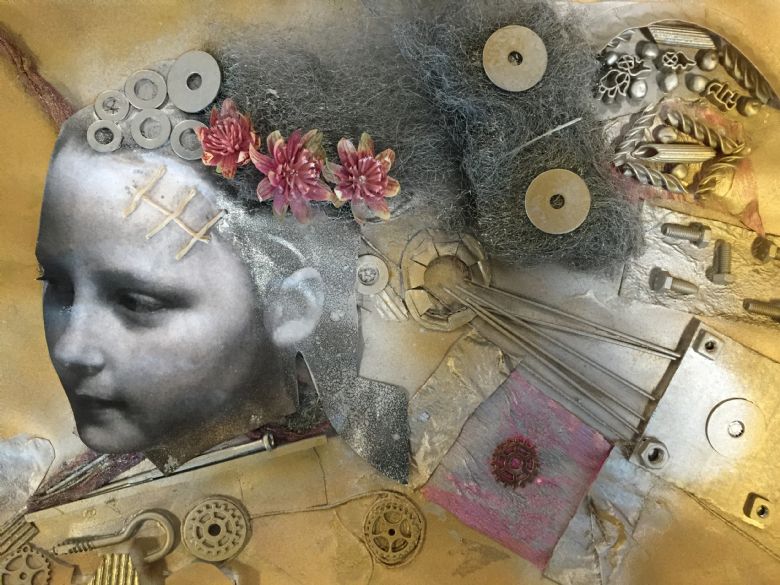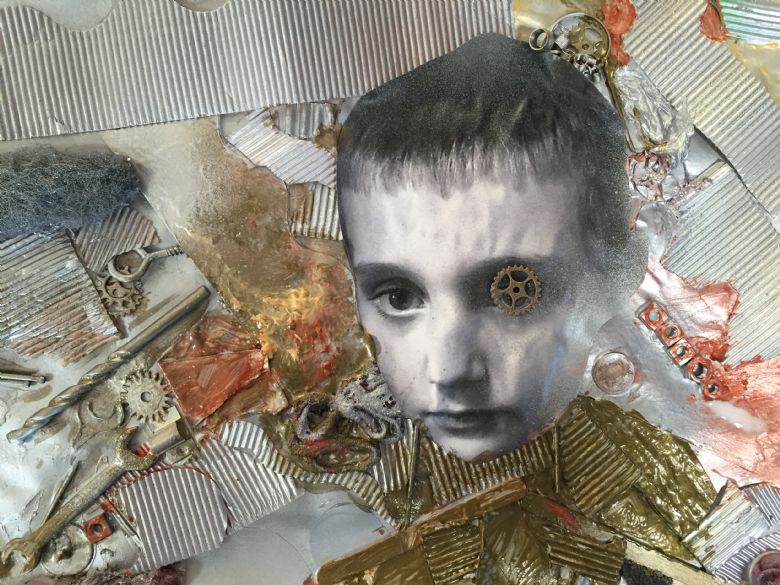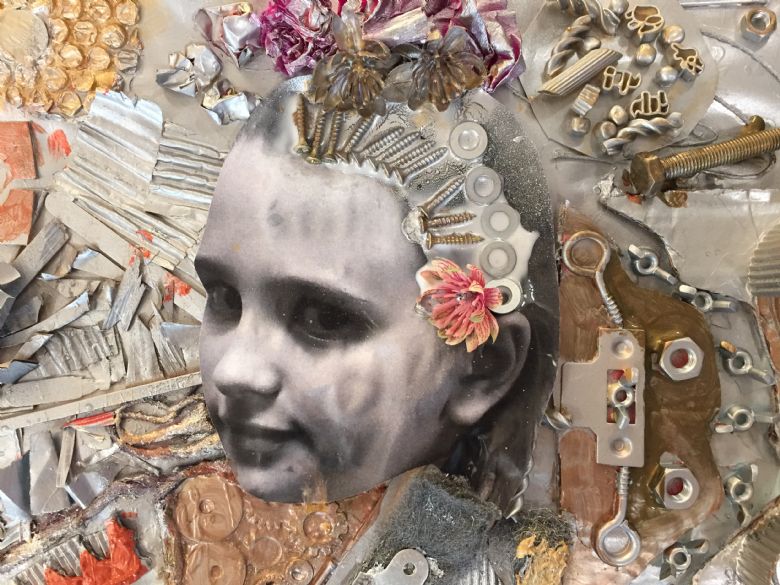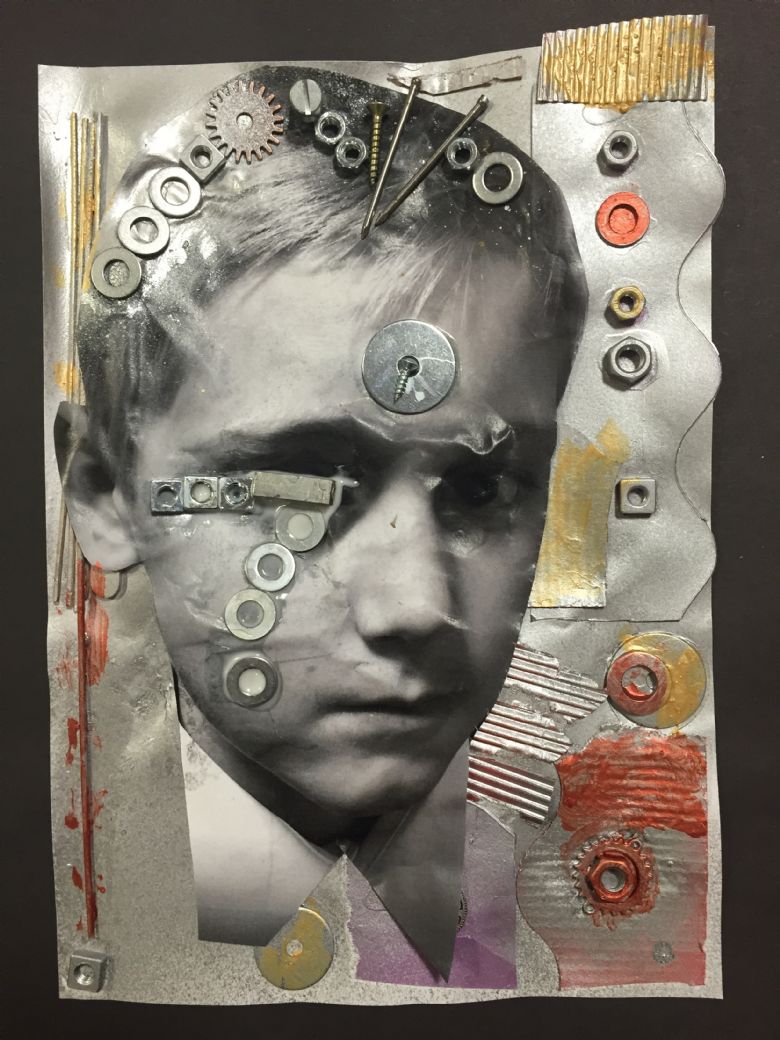 Then just as an addition to the project we cropped some of the photos of our art work to show the exquisite details which lay hidden within the image.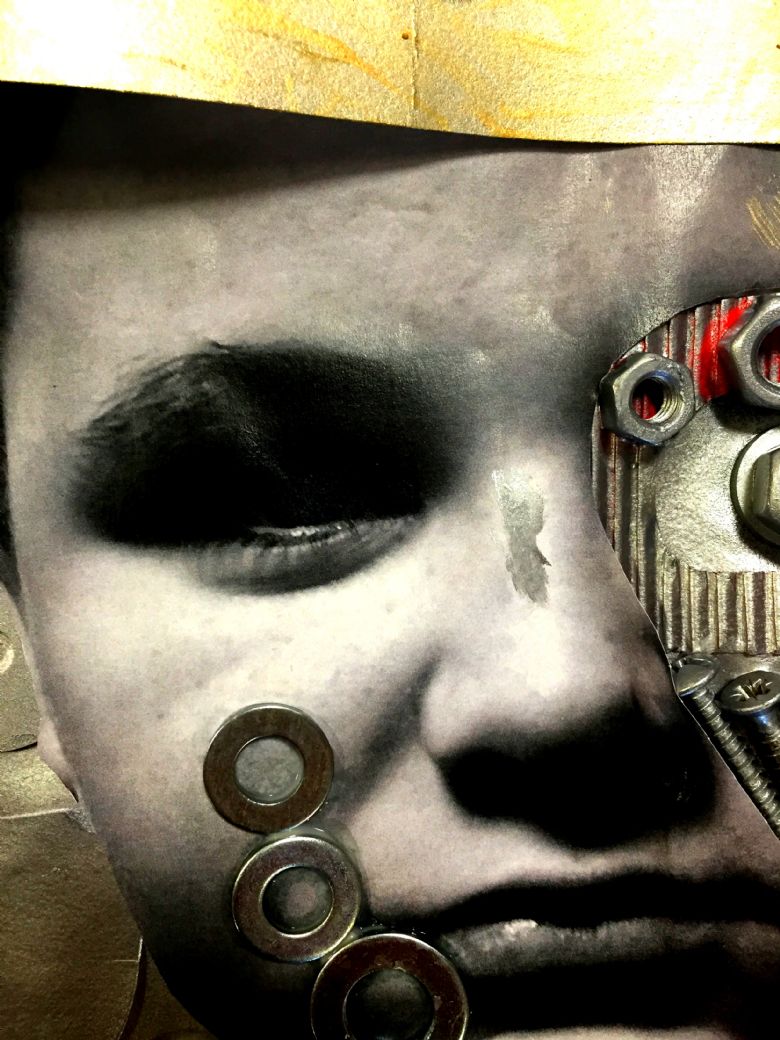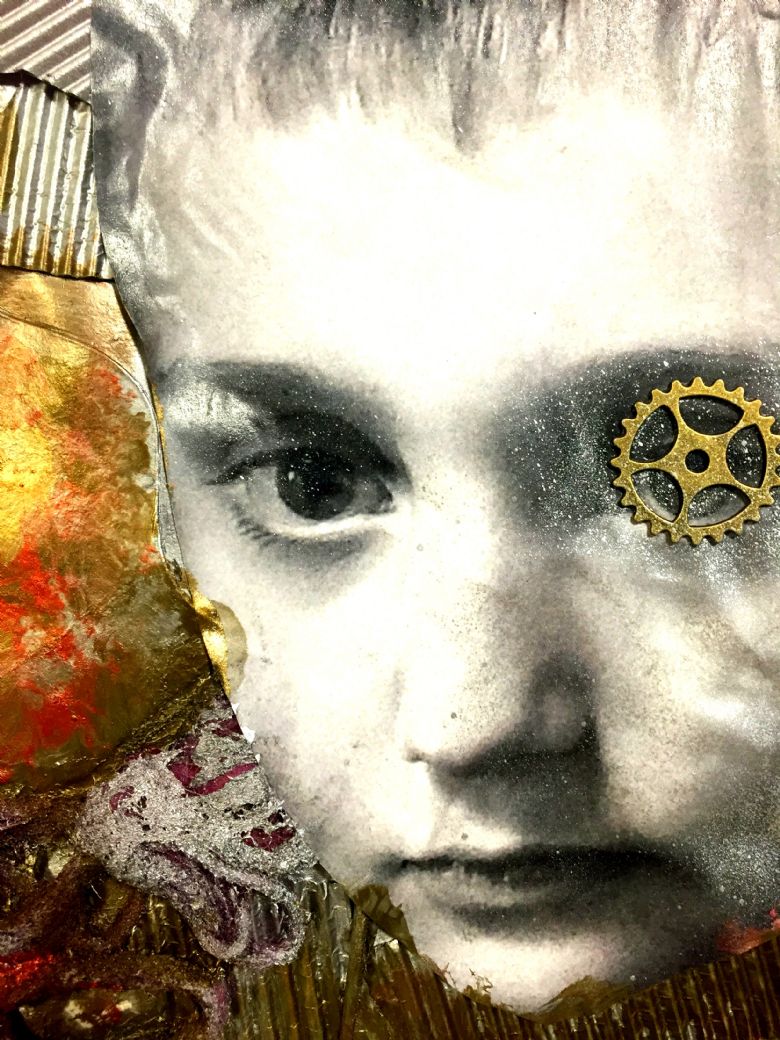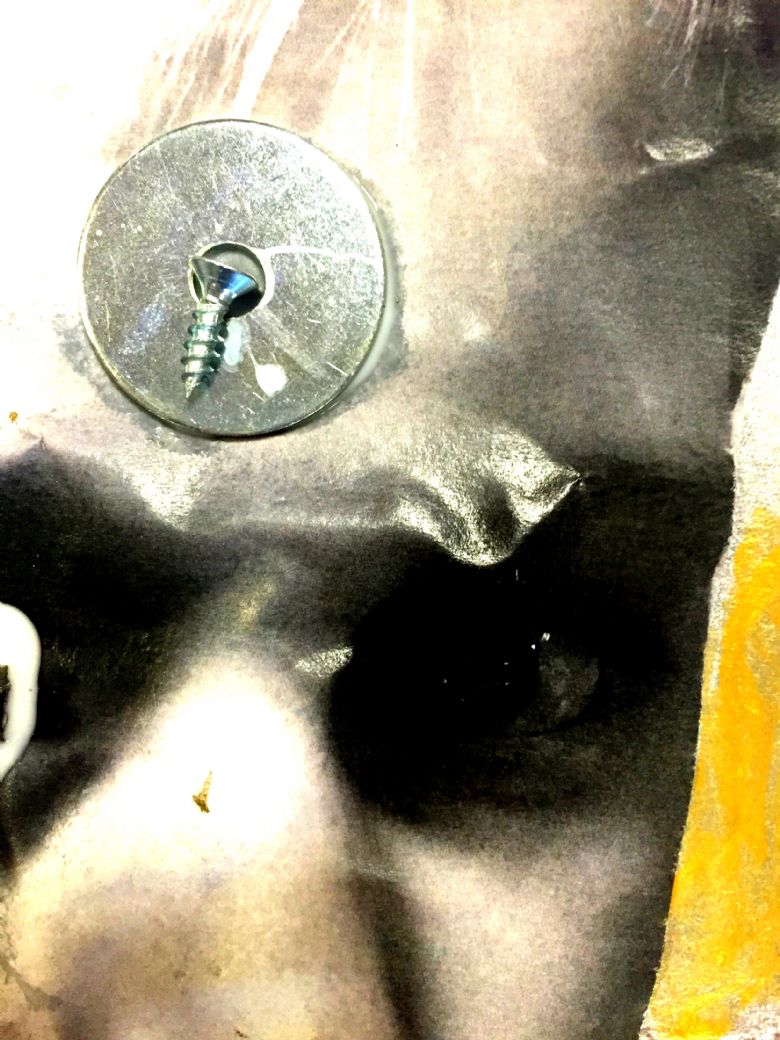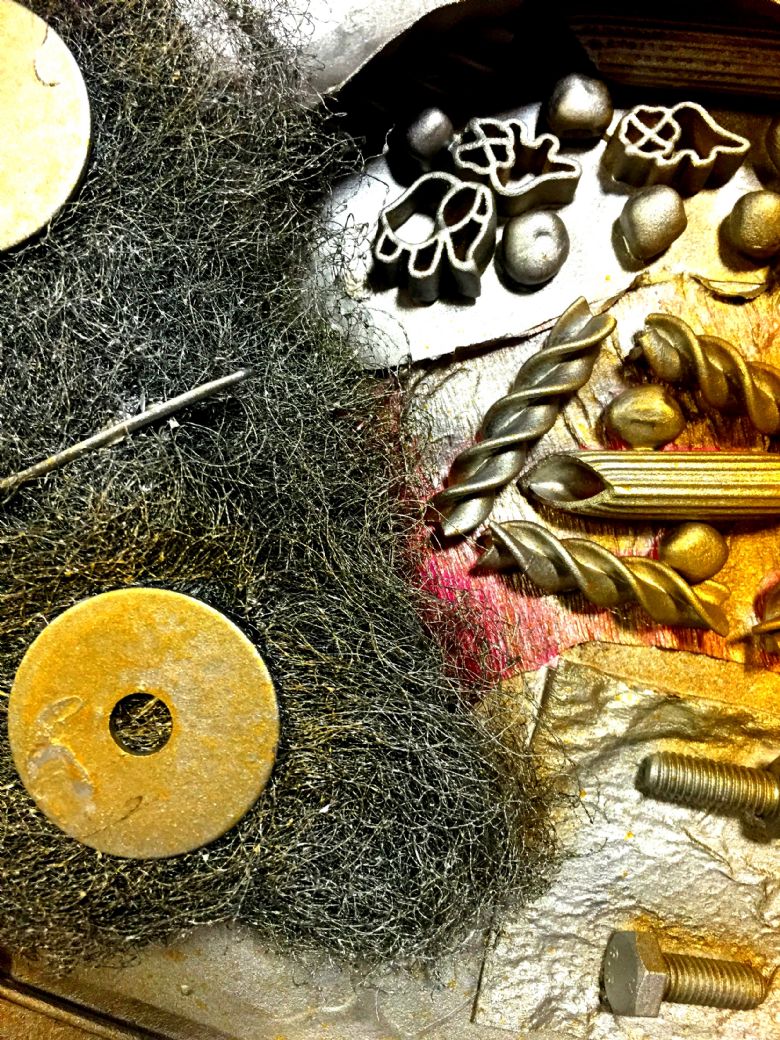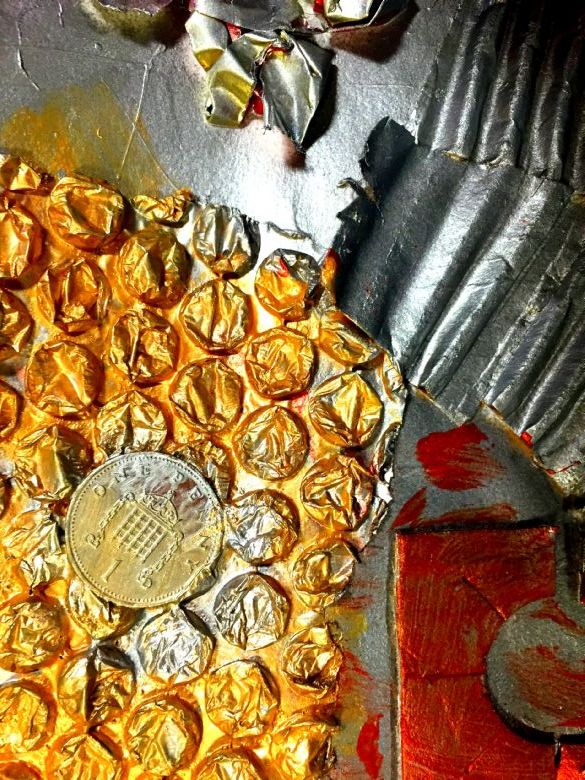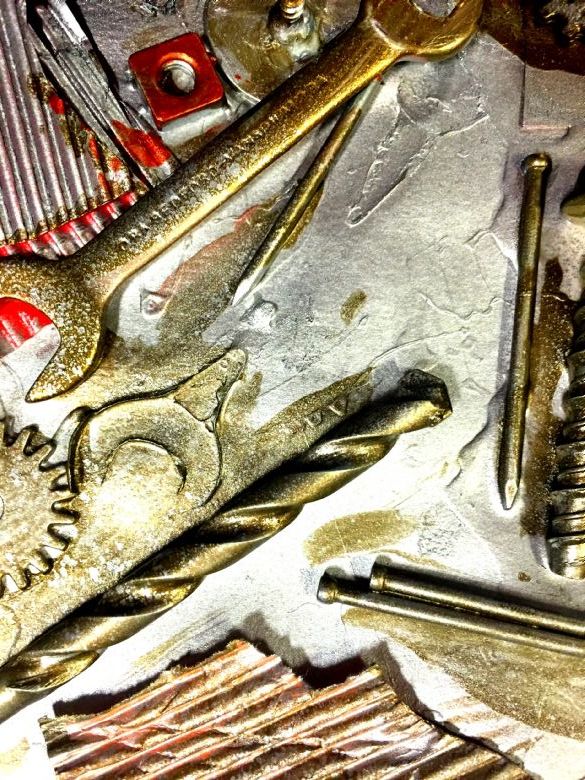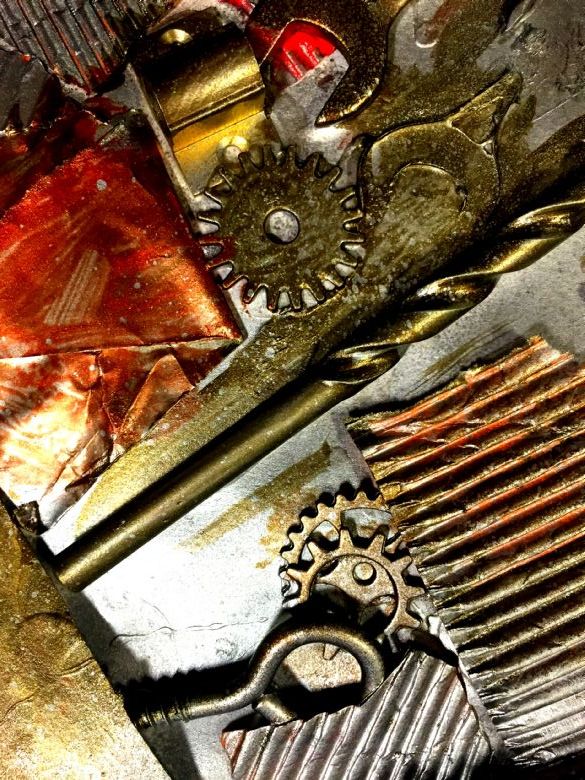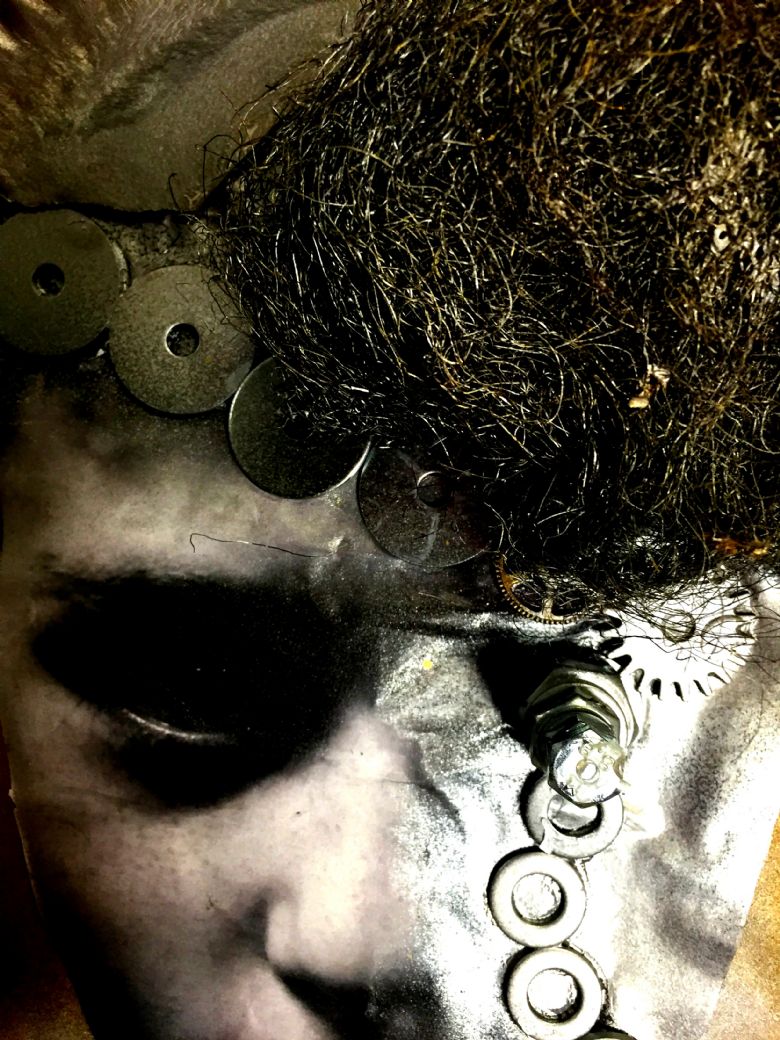 I would just like to thank all the children for working hard to create these stunning images.