Year 3 Poetry

Year 3 have been writing poems. Click to see them...
Year 3 have been writing poems recently. Here is a selection of some of the excellent work the children did.
Mrs Bahan's English class wrote rhyming poems about things they have never seen: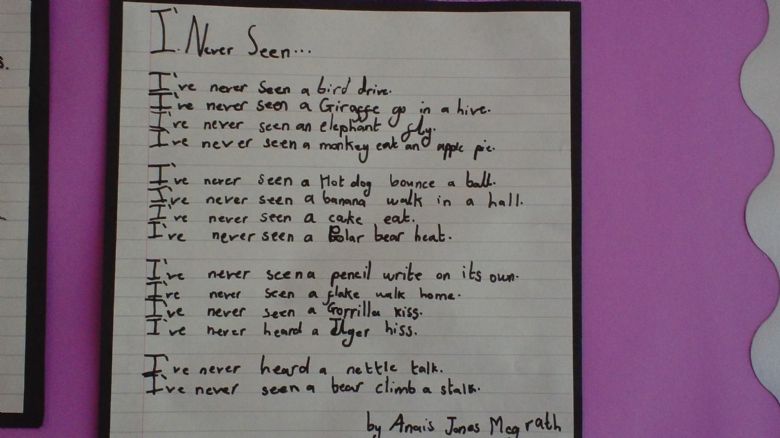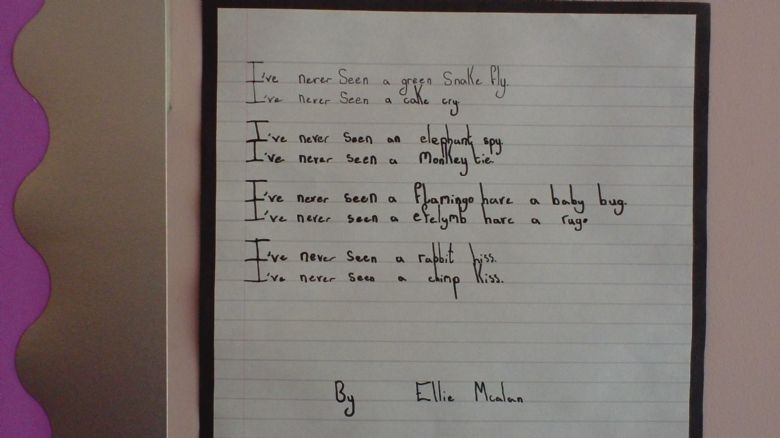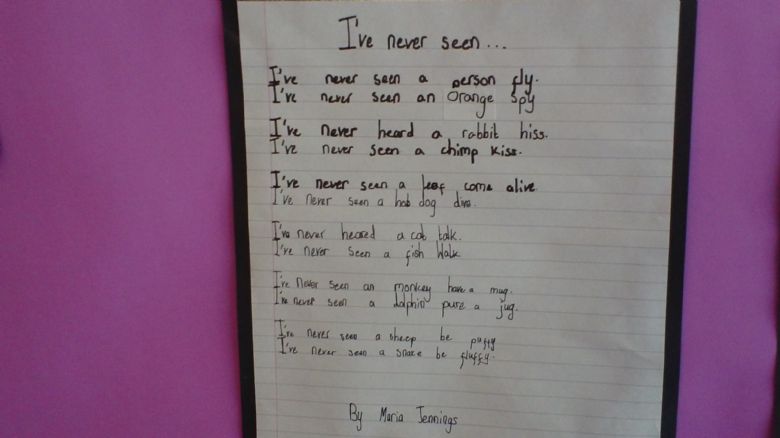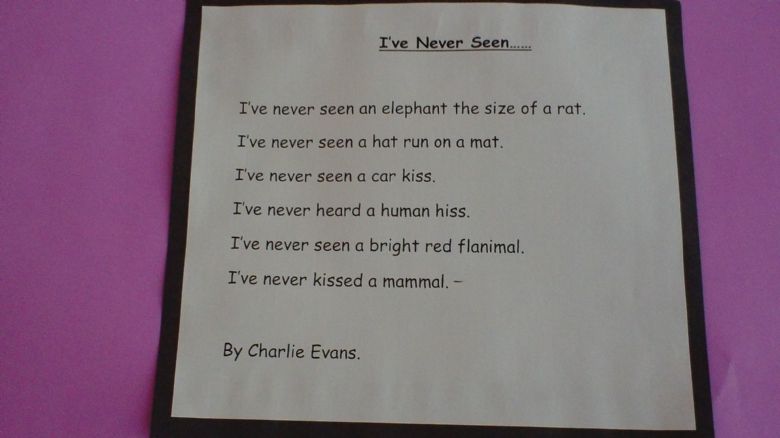 Mrs Blackledge's group discussed their senses and came up with adjectives to describe things they like. They then wrote poems using comparative adjectives.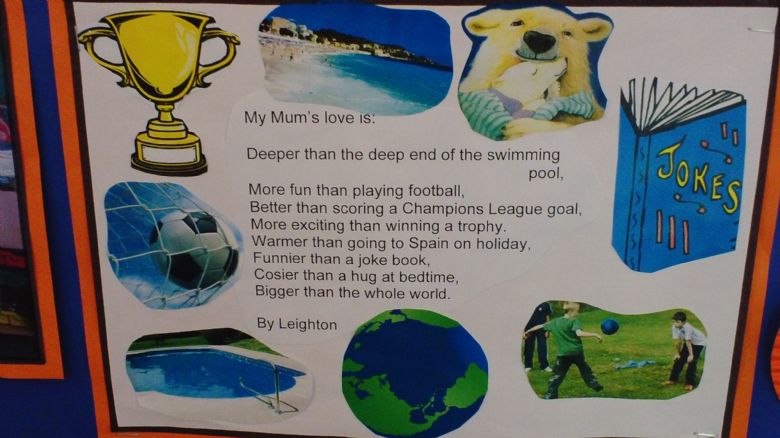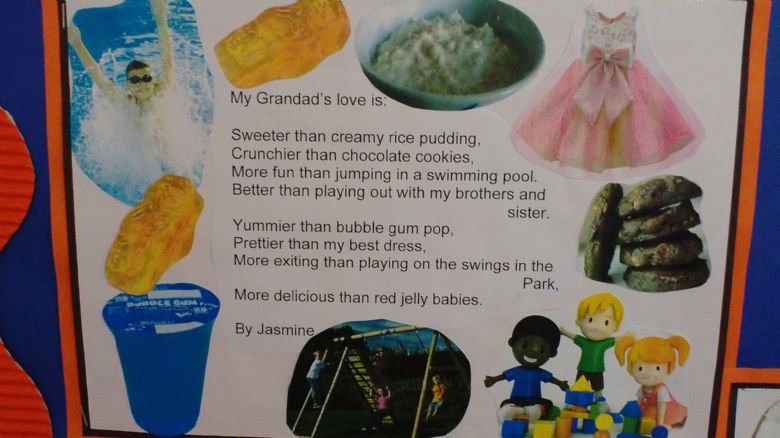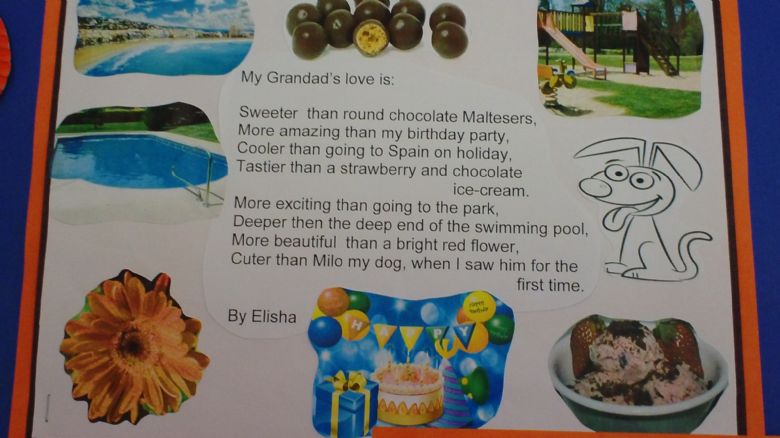 Mr Booth's group wrote riddle poems. They came up with a word they wanted the reader to find, then produced pairs of words that were related, that gave clues about the letters of the main item. Find out the answers to these at the bottom.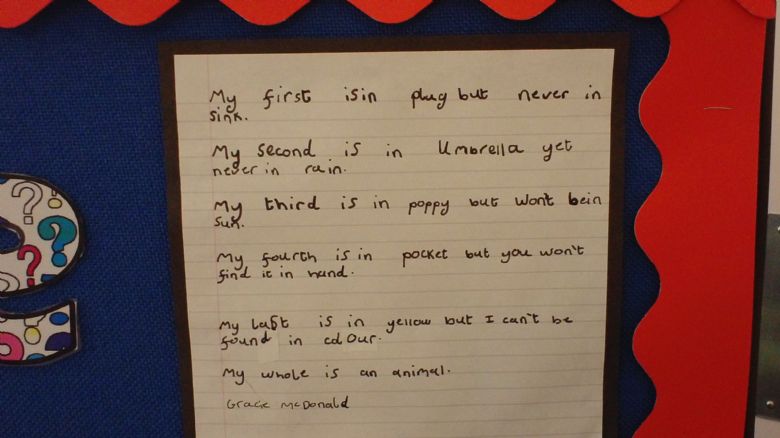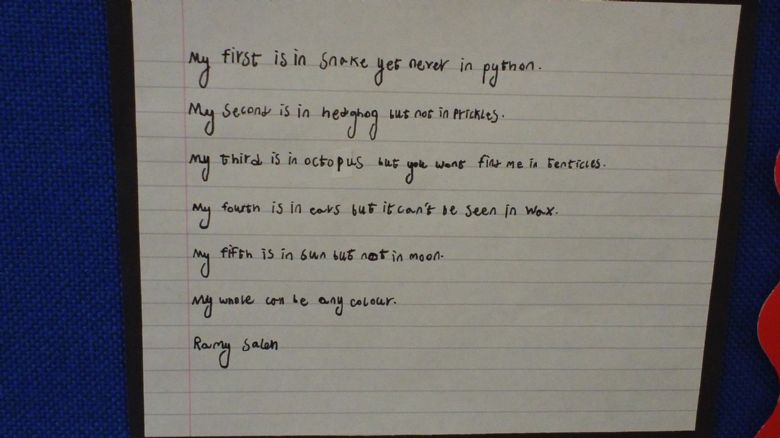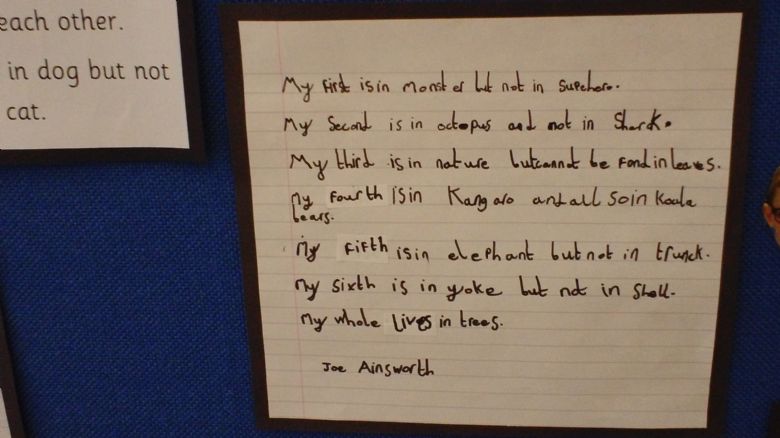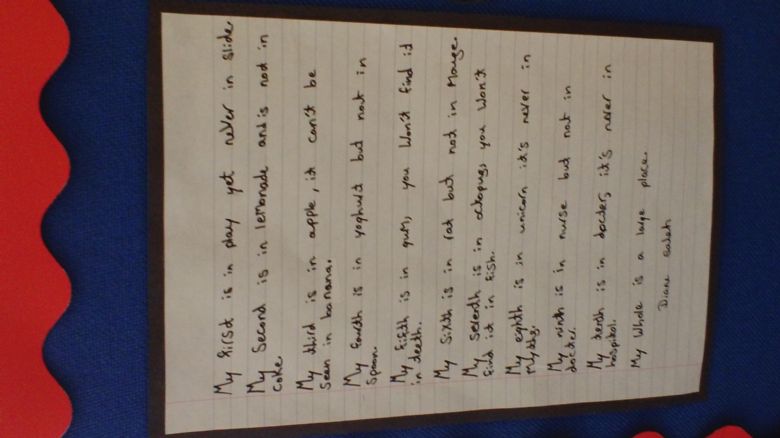 We hope you enjoyed reading our poems!

Answers:
1. Puppy
2. Shoes
3. Monkey
4. Playground