Autumn in Reception

We have enjoyed finding out about Autumn! Read on to find out about all that we have done.
After noticing the changes Autumn brought to our outdoor environment, we decided to explore further with the children.
We started by going on a walk around our school to look for signs of Autumn. The children also took home Autumn bags which they enjoyed filling with their families help. The children were eager to share their findings, which included leaves, conkers, twigs and, of course, conkers. This led on to the contents being used to make patterns, pictures and we even made our own leaf men, after reading the book 'Leaf Man'.

Busy Making Leaf Man!

We looked for apples in our apple trees!

We noticed all the different colours of the leaves!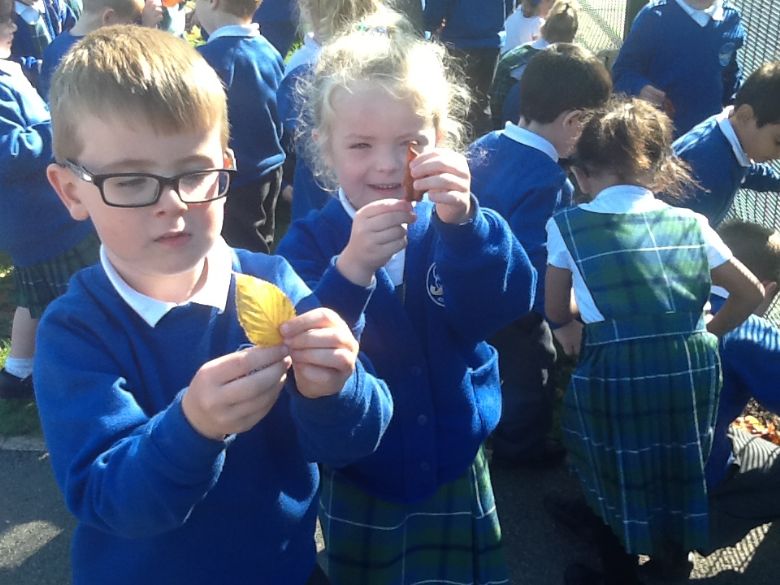 We got busy on a leaf hunt!

Making a camp fire!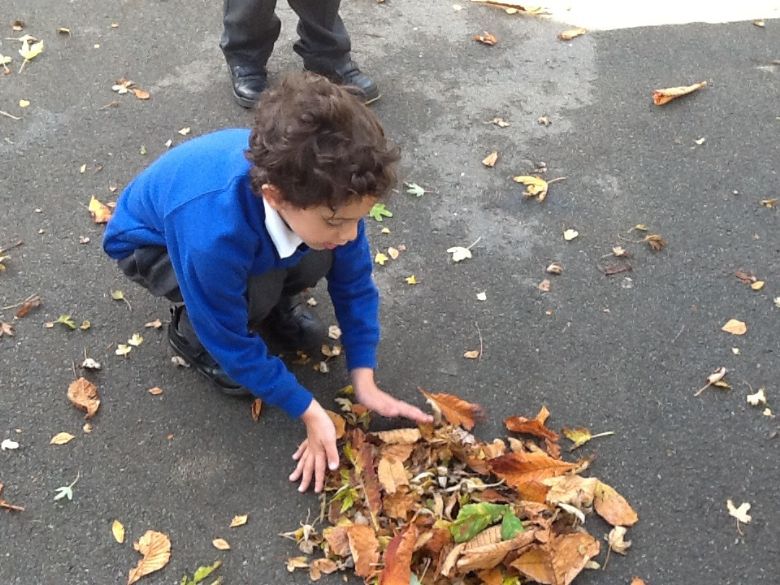 Look what I collected!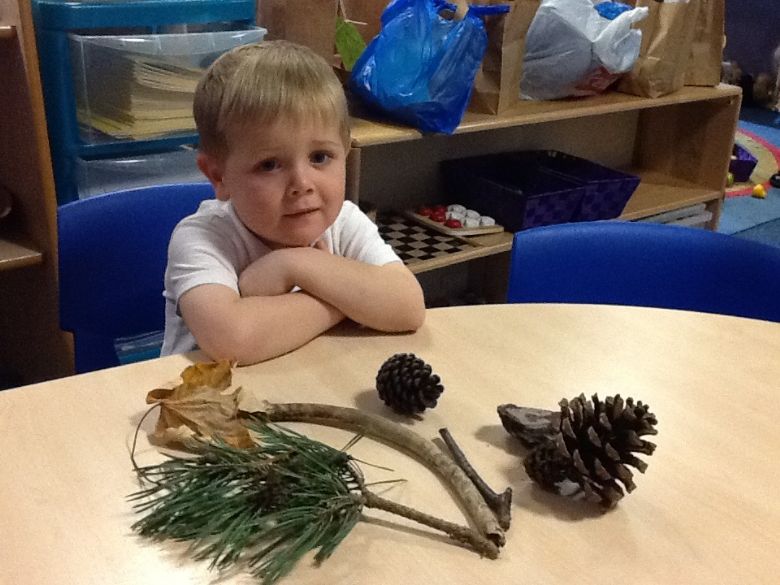 Fun with pumpkins!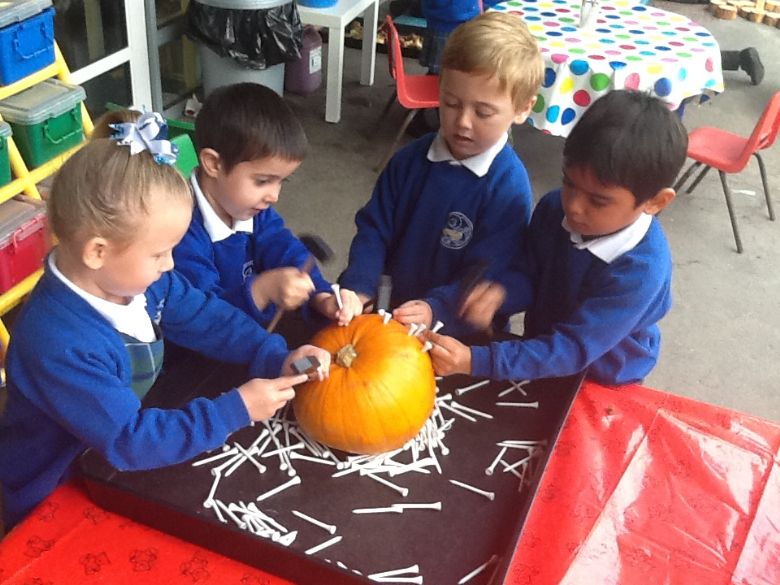 We had great fun making ramps to roll our conkers!